End the Dinner Dilemma and Engage Your Family
Dinner at our house is chaotic comedy.
Three wild boys, a chatterbox daughter, and trying to hang on to sanity was too much as we gathered around the table, everyone talking at once. Enter the "Dinner Dilemma Jar".
A simple mason jar, scraps of paper, and suddenly silence, respect, conversation.
It all started ten years ago when my oldest came home from school trying to memorize Shakespearean quotes.
He was struggling and juggling our schedule still didn't find enough time for me to help my son. I needed some one-on-one time…or at least for his brother to be quiet long enough to let me hear sanity.
So one night, I wrote down some Shakespeare, cut it out into strips of paper, folded them, and placed them in a Mason Jar.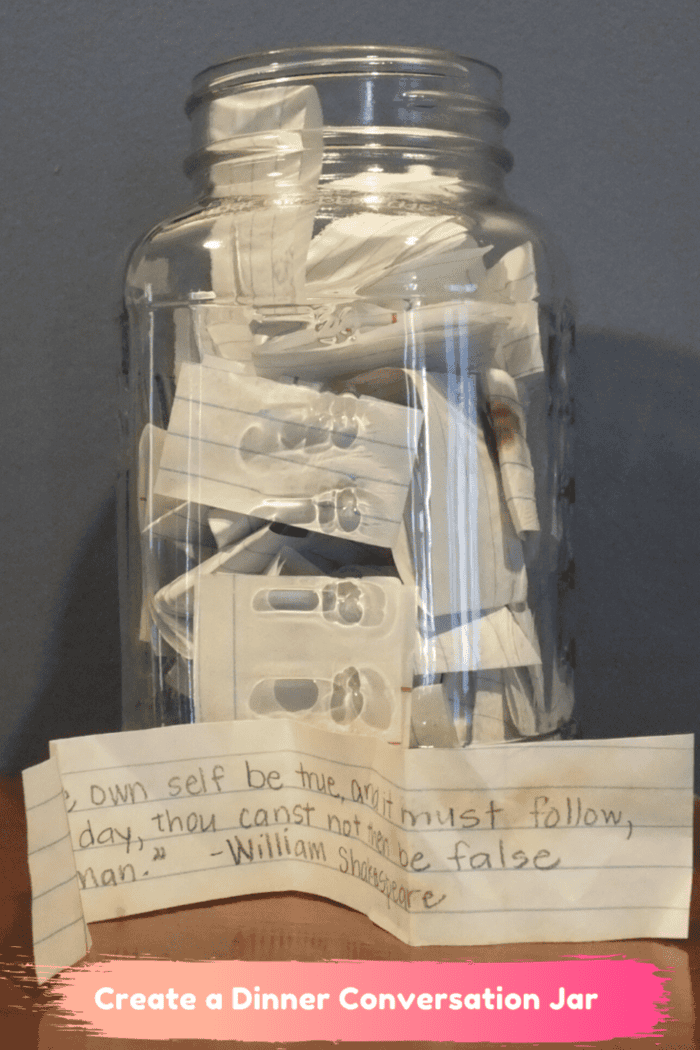 Then I thought, "I better give his brother something too", so I wrote down things like: "What was the best thing about your day?", "What is one thing you are willing to practice every day?", "What's a synonym for quiet?"
That night at dinner, we sat down.
We were merely a family of four then.
I explained we would each be drawing from the Dinner Dilemma Jar.
The person who drew had the floor.
They were to read the card and follow the instructions.
Once they were finished, the next person would draw and we would repeat the process.
We started and we have never looked back.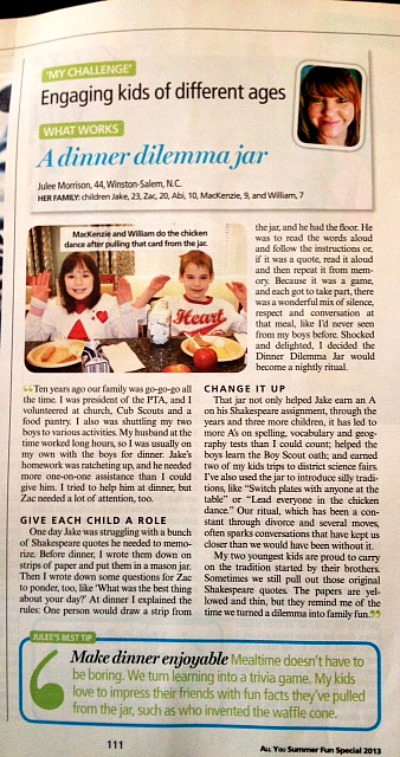 Through the years it has not only helped my son earn an A on his "Memories of Shakespeare", but taken two kiddos to District Science Fairs, scored many A's on spelling, vocabulary, geography,
Boy Scout oath
, and more.
We've added strips daily–little things like spelling a word that means _____ to bigger things, like
life lessons
.
Some of the strips are silly, like "switch plates with anyone at the table" or "lead everyone in a table rumble" (
something one of the kids learned
at school and thought was awesome!)
The children love having a turn and then the excitement of what a sibling or parent will discover on their piece of paper.
One of the greatest things about our
Mason Jar
is that you never know what your paper will say…we sometimes pull out those papers with Shakespeare quotations that are starting to yellow and become thin.
Through the Mason Jar, we have all come to discover what is happening in one another's lives.
We support the journey where we struggle and sometimes, we even catch a glimpse of just how far we have come!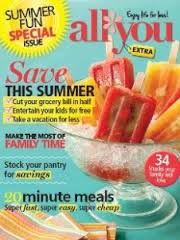 This article was edited and appears in the Summer Issue of All You Magazine 2013 on page 111.