Traveling has become quite daunting because of the COVID-19 pandemic. But for most parents, flying has always been a challenging task. That's because they need to consider the comfort and safety of their children ahead of their own.
Between the cramped space, the turbulence, and the ear-popping air pressure changes, children tend to find traveling by plane a lot more stressful than adults. This is why parents like you need to take extra measures to make them feel more comfortable during the flight.
Of course, helping children enjoy the trip is not only for their sake but for yours as well.
Whether you are going on a family holiday at Yas Island in Abu Dhabi or relocating to another country, here are six hacks that can help improve the experience of flying with kids: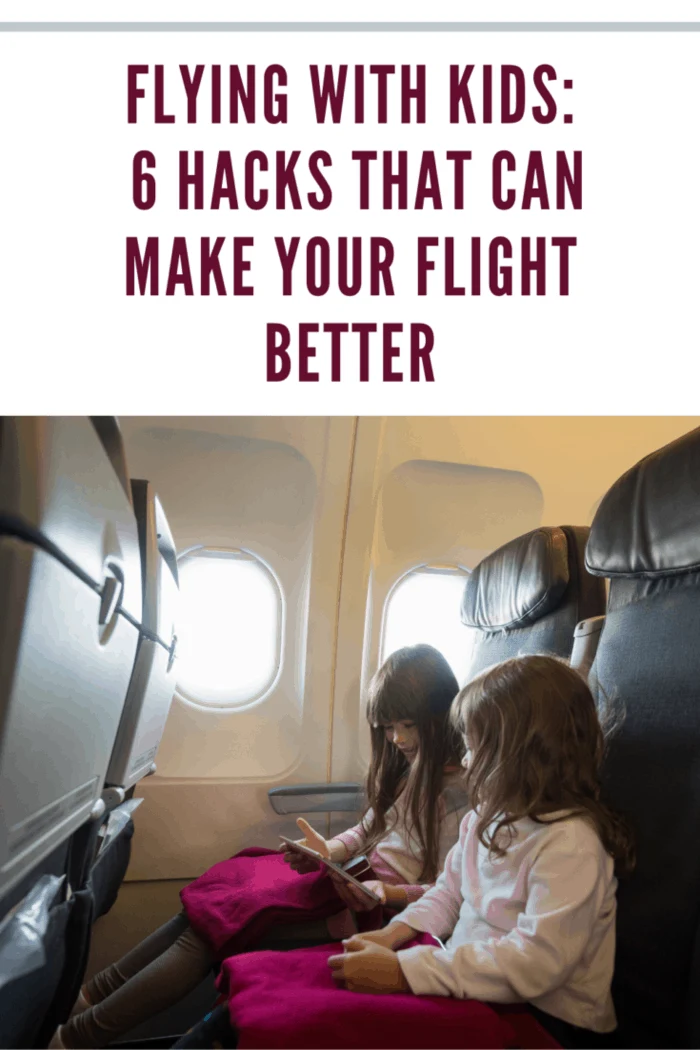 1. Have a plan before you even book the flight.
Like most things, improving your children's plane travel experience entails good preparation. And that begins even before you book tickets for your flight.
You need to ensure everything goes smoothly, but there are two things you must pay closer attention to:
The flight schedule.
The seating arrangement.
The ideal scenario is to get everyone in the family seated together. This will make it easier to manage everyone's needs, especially for larger families.
You should also ensure that the flight schedule works for your youngsters' daily routine (more on this below).
2. Buy plane tickets for an early morning departure.
Flight attendants recommend early morning flights as the best possible choice for families traveling with kids because it has the lowest risk of takeoff and landing delays. Plus, the airport is usually less crowded during this time, not to mention almost everyone is likely to take a nap during the flight, especially children.
If possible, try to avoid flights with late-night connections and extended layovers. Steer clear of red-eye flights – those that depart late in the evening and arrive early morning – as they can be torturous for children and adults alike.
3. Consider flying private.
Another thing parents can do to make plane travel more appealing to their kids is to fly private.
In most cases, it's better to spare no expense on a private jet charter to ensure that you and your children have the best possible travel experience than to book economy class tickets only to suffer throughout the flight.
This is because when you book a private plane, you:
Help your children feel more comfortable during the trip. With more room, luxurious seating, and stellar in-cabin service, your kids can focus more on enjoying the experience.
Avoid disrupting other passengers. This is almost impossible to do with commercial flights since you'll most likely be flying with other people, even in first-class seats.
Reduce contact with other people. This will ensure that everyone in the family faces a lower risk of contracting illnesses like the COVID-19.
4. Get your kids to nap.
Another trick in planning for plane travel with kids is to schedule it around the same time as your kids' naptime.
For example, if your toddler goes down for his nap at around 1 or 2 p.m., that should be considered the ideal time for your flight. This will reduce the chances of them running amok in the plane.
In case this isn't possible, consider tiring your children out in the morning before you leave for your flight or while you wait at the airport to board. If they failed to nap during your flight, you might have to deal with a cranky child.
And don't forget to help your children get sufficient sleep on the night before a morning flight.
5. Get seated closer to the bathrooms.
When choosing the best seats for your flight, you need to consider more than staying close together. You must also figure out the best seats in the plane.
Although the spacious front row is reserved for families with little children, there is also a certain advantage to staying at the back.
For one, this spot is closer to the bathrooms, which makes trips to the toilet more convenient. Plus, this area gives you better access to the flight crew and amenities on the plane.
6. Pack the essentials.
Whether or not you're staying in your destination for more than one day, pack everything you would need when traveling with kids, especially younger ones.
Below are some essentials you should never forget to put in your carry-on:
Masks
All airlines now require masks for children at least two years old, save for a few medical exceptions.
The good news is that there are more mask options for children than there were during the onset of the pandemic. To be sure, buy a couple of different masks and try them on before your flight. Find a mask that fits your child perfectly and has adjustable ear loops and nose-bridge wires (for older kids).
Don't forget to pack extra masks and containers for used masks, like plastic zip-lock bags or mesh laundry bags.
Alcohol-based sanitizers and wet wipes
It can be a pain to stand up and go to the lavatory every time your children need to wash their hands during the flight. And while most airlines and private charter companies strictly follow health protocols, doing your part in keeping your kids' hands clean will lower the risk of sickness much more significantly.
This is the very reason why you must never leave home without alcohol-based sanitizers.
Make sure that the product contains at least 60 percent alcohol to kill germs, including the COVID-19 virus, but don't forget to check the label for some ingredients that can be harmful to their health. As an extra measure, keep sanitizers out of reach of young children when unsupervised.
Wet wipes are also indispensable in every parent's bag. These can help cool off the skin, but they also play a critical role in preventing virus transmission.
Make sure that you give your child's seat, seat belt, and tray table a thorough wipe-down when you board the plane early.
Documents
You should pack important documents in your carry-on luggage, which can be a small backpack or duffel bag. Don't forget to check if they are complete. Below are some examples you'll need for most overseas trips:
Passports
Visas
Tickets
Transport details
Printed itinerary
Entertainment
Many airlines and almost all private charters have in-flight entertainment features that can keep your child busy and happy before your arrival at your destination. But in case these don't work, pack your kids' favorite toys, books, and other items to soothe their nerves when needed during the trip.
You can also install some fun games on your smartphone or tablet and plan interactive activities with the family. This should get your little ones (and even kids that are not so little anymore) entertained.
Travel With Ease
At one point or another, you may need to travel with your children by plane. When that time comes, make sure you are fully prepared for it with these hacks.
–
Resources:
https://aircharter-international.com/private-jet-charter/