A Stainless steel cookware set is used by many, but they may be unaware of the numerous benefits; others disregard it all together while still oblivious of the benefits of stainless steel cookware.
One of the best places to be while in the house is in the kitchen for most people.
New cooks or experienced cooks will benefit from having basic kitchen skills and knowledge.
Like a farmer who knows his tools, a good cook should know and understand his appliances and equipment.
Every day is a learning process, and a classic stainless steel set of cookware will go a long way to improve your kitchen deftness.
The following are some tips and points which will surely see you increasing your skills in your kitchen!
Overlooked Benefits of Stainless Steel Cookware
Top-Rated cookware has a lot of benefits!
1. Tasty & Yummy Food
Every home most likely has a stainless steel pan of some kind.
To help refine your search, opt for stainless steel that is clad or multi-ply cookware. This means it's made from multiple metal layers — usually stainless steel with an aluminum or copper core — that create superior heat conduction and overall solid construction.
When looking for the best quality stainless steel cookware, seek a durable outside coating of chromium that does not rust; this will also ensure it does not remove metallic particles during cooking like Teflon nonstick cookware.
The durability of stainless steel and exceptional performance rests in the fact that Stainless steel is just the best when it comes to preserving the rich, diverse taste of foods.
When stainless steel is layered with aluminum or copper, stainless steel cookware conducts heat amazingly well.
A good chef and home cooks know evenly cooked food is the key to a high-quality meal!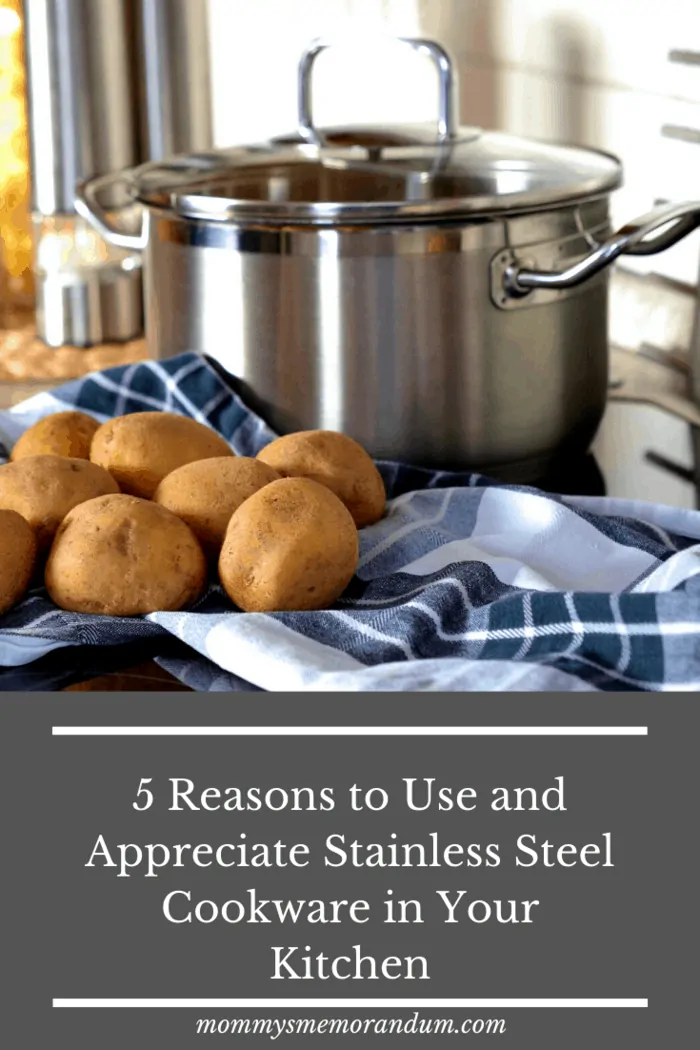 2. Best for High-Temperature Foods
There are two types of stainless steel cookware.
The best cookware choice is usually 18/8 and 18/10, as these provide the best corrosion resistance with a high-polish finish.
18/0 is a good middle option — it's not as corrosion resistant but is magnetic for induction cooktops, and it's more affordable and good for heavier usage.
18/0 is what you'd most likely see in high-traffic fast food and casual restaurants.
The first number is chromium, and the second number is nickel. So, for example, 18/0 will include 18% chromium and 0% nickel.
Another benefit of stainless steel cookware is its ability to sustain high temperatures.
Stainless steel is a blend of iron, carbon, and chromium, which is what makes the metal "stain less."
Nickel is also often added to increase the steel's strength and weldability.
It is graded, and as such, it is possible to get a higher grade for a better price.
Stainless steel cookware can withstand high temperatures and high heat without misshaping or creating hot spots.
It's ideal for recipes that require maximum temperature or higher heat.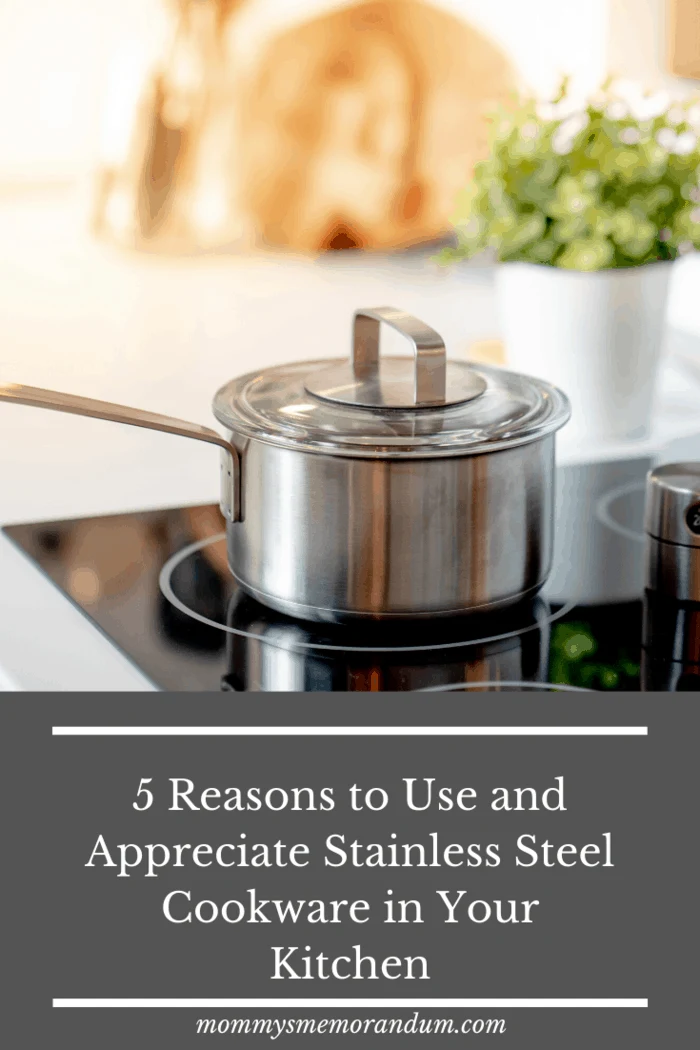 3. Durability & Spotlessness!
Like a polished mirror that will not fade in the next decade is a good store of good quality cookware like stainless steel pans and stainless steel pots.
Even though it doesn't usually appear in different colors, it has a unique look that will blend with the kitchen space and other utensils.
Stainless Steel is easy to clean.
It only requires wiping or a gentle scrub to return the polish look after use.
Once a week, give it a cleaning with Bartender's Friend to bring back the shine and remove any residue.
A dishwasher can be used to this effect, and stainless steel cookware can also be used in refrigeration.
What's more, the material used is non-porous, which ensures it does not make a scratch.
Neither does it dent – invincible is the term!
Added to the benefit of rust resistance, it serves as the proper go-to for anyone looking for longer-lasting kitchen cookware and utensil option.
If that weren't enough, if properly used and utilized, stainless steel could eventually be recycled.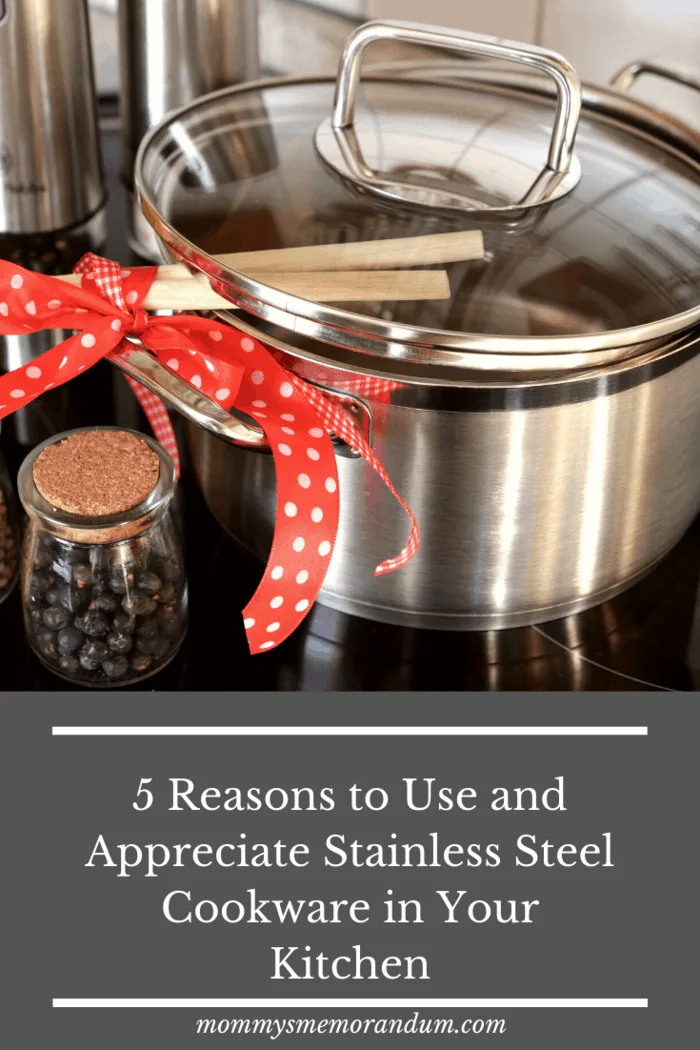 4. Medical Benefits of Stainless Steel Cookware
Nonstick coatings such as Teflon have been known to contain chemicals linked with severe side effects.
These include PFOA, PTOE, and even BPA.
Aluminum is also an established neurotoxin that is especially reactant in high temperatures.
These may cause harmful effects such as bladder or kidney disorder – that's why this kind of cookware may only have an aluminum coating on the outside to ensure proper heat distribution.
It has none of these chemical reactions.
Stainless steel cookware can be said to retain food nutrition without additional toxins.
Should you want to maximize the health benefits of stainless steel, you can consider using surgical steel cookware.
These have a small amount of titanium and molybdenum, making the resistance to corrosion and rust higher – nonetheless, it is more expensive than regular stainless steel cookware.
This kind of cookware retains food nutrition without additional help.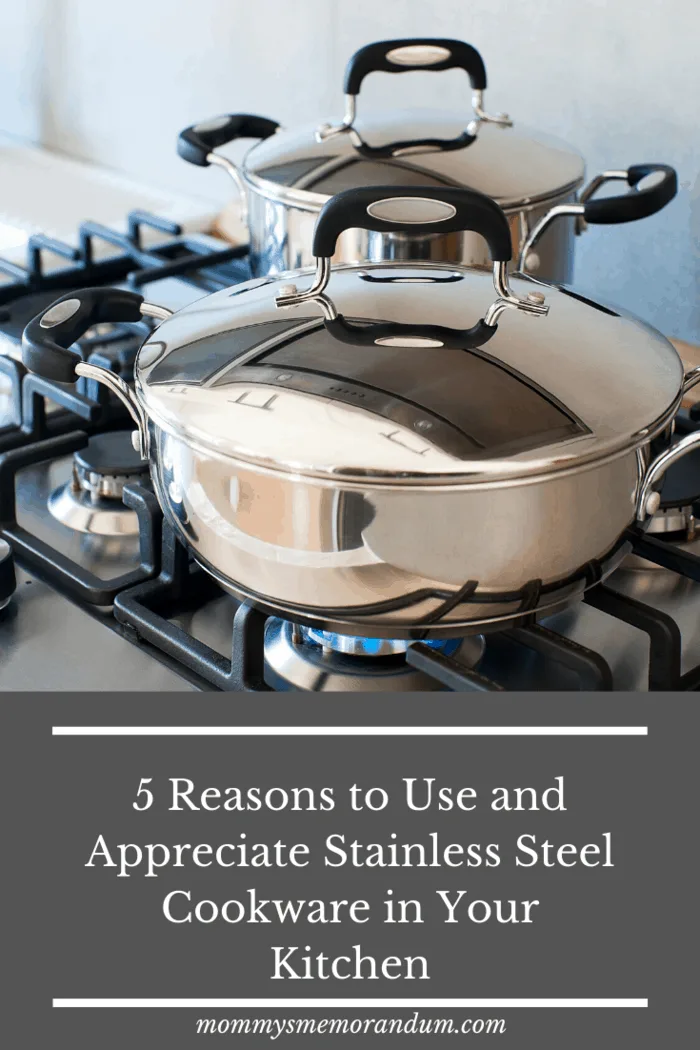 5. Best Value for your Purchase
Even though stainless steel cookware isn't the cheapest option you would find in the kitchen market, stainless steel benefits far outweigh the cost.
As they usually say, cheap is expensive.
In addition to that, it lasts way longer than whatever material you would opt for in the market.
For a stainless steel starter kit, start with a smaller set that is made up of a 10-inch skillet, a 3-quart sauté, and a 3-quart saucier with a lid to accommodate your cooking needs.
From there, as your cooking increases or you leave behind the small kitchen, you can add an 8-inch fry pan, a 10-inch fry pan, a 1.5-quart saucepan (with lid), a 3-quart saucepan (with lid), a 3-quart saute pan (with lid), and an 8-quart stockpot (with lid).
Pro Tip: If you're ever confused as to which particular one you grabbed off the shelf, you can flip the pan over to find its capacity etched on the bottom.
If your budget permits, copper is generally the more expensive choice for cladding cookware. A copper bottom ensures even heat distribution without hot spots, while the interior surface and some brands also provide measuring marks for gauging ingredients.
I mean, what more could you ask for?
What Else Do You Need to Know About Stainless Steel Cookware?
Every coin has two sides; even this has its numerous benefits has its downsides;
Some have experienced discoloration after using the cookware for a while. It can be attributed to salty water and high temperatures.
Cooking delicate foods with stainless steel isn't advisable.
Unless using enough fats and oil, its stick properties wouldn't be ideal for cooking eggs, fish, lean meat, and tofu.
You will have to spend more to get a better material bonded with aluminum on the outside for better heat transfer.
Remember to apply some elbow grease to remove any stuck-on particles.
Also, wash immediately with a metal cleaner and sink water after use for best results.
What's your experience with this kind of cookware?
—
Resources: