BabbleBoxx.com sponsors this post.
The holidays are here, and as holiday music plays and you navigate a schedule of everyday life to all things holiday with brunches and parties, cookie swaps and more, Babble Boxx brings the best entertaining suggestions for hosting friends and family.

Our BabbleBoxx includes some of our favorite items and introduced us to new things to celebrate the season with those we love the most.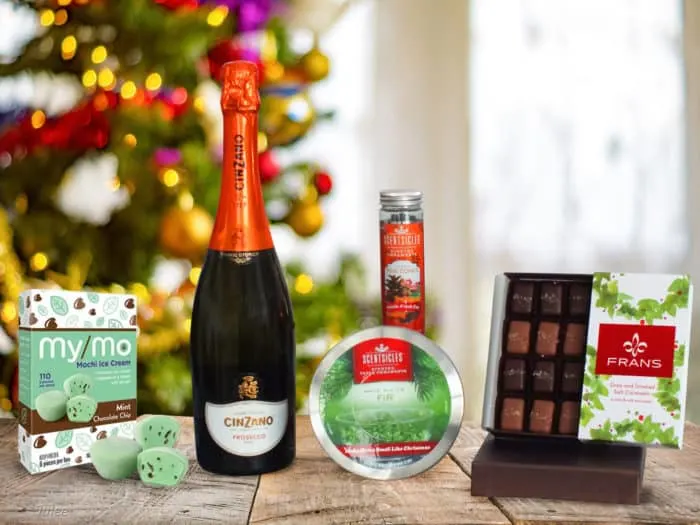 Read on to discover gift ideas, entertaining must-haves, and a few surprises from our Babbleboxx review.
Fran's Grey Salted Caramels: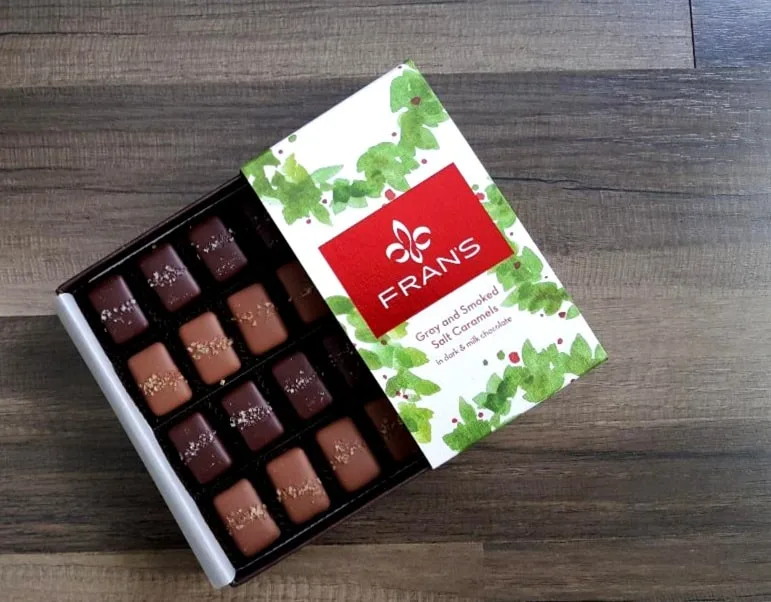 A box of chocolates makes such a lovely hostess gift.
It's also perfect for co-workers and guests.
A trip to Paris inspired Fran's artisan chocolates.
Fran Bigelow returned to the states and opened her first shop, Fran's Patisserie, and Chocolate Specialties, in Seattle, Washington, in 1982.
Fran has mastered chocolate and boasts recognition as "the best overall chocolatier in the United States" by the Book of Chocolate.
The title holds true of this woman-owned business.
When we opened our gifted box of Fran's Gray and Smoked Caramels, we cooed at their tiny size.
We marveled at their elegance. We nibbled on the thin coating of fine dark or milk chocolates.
Our tongues clung to the center of caramel that is rich and subtly flavored.
They are chocolates that even my 13-year-old barbaric son recognized; these were not chocolate you gobble but savor.
Fran's Gray and Smoked Caramels are the perfect blends of all things delicious.
The salt offers flavor and texture.
The Gray Salt Caramel is a soft caramel coated in 64-percent dark chocolate with just a smidge of Brittany gray sea salt.
The caramel is buttery, with just a tad of chewiness.
The Smoked Salt Caramel (President Obama's favorite) offers a softer caramel robed in silky, rich milk chocolate and sprinkled with sea salt smoked over Welsh oak.
ScentSicles Scented Ornaments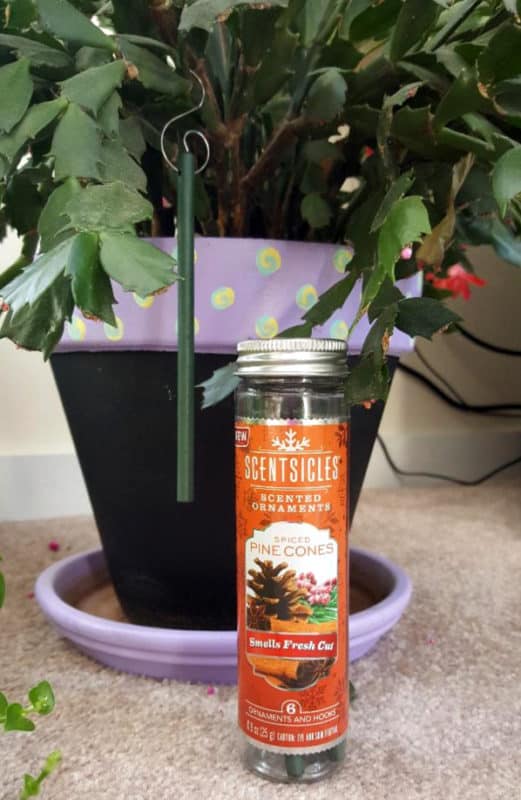 Every year we have the debate over the Christmas tree.
Some people at my house want a real tree, and others prefer the convenience of an artificial tree.
This year we have the best of both worlds.
The convenience of an artificial tree with the fresh-cut aroma of a real tree, thanks to ScentSicles holiday scents.
Fun Fact: Did you know more than $385 million is spent on artificial trees annually?
Trust me; you're going to love ScentSicles.
They are made from paper from sustainably-managed forests.
Once our tree is up, we hand the scented "sprigs" from the branches.
These tightly tolled paper ornaments are infused with ScentSicles pure fragrance oil.
The brand keeps it simple and clean without tampering with the oil.
Translated, this means the oil is pure and not chemical-based.
The paper allows them to fuse more oil into every stick.
We received ScentSicles Fresh Cut Pinecones.
It's a soft and slightly spicy scent with notes of cinnamon, clove, orange zest, allspice, and nutmeg.
It is the perfect scent of pine cones, cedar, and a newly lit fire.
It's very cozy.
It's the perfect Christmas fragrance.
Opening the package of sprig ornaments reminded me of sitting around the Christmas tree at my grandmother's on Christmas Eve.
A fire crackling, and boxes of gifts piled under the tree.
Holiday music playing quietly in the background almost drowned out by the squeals and excitement of Christmas.
Each Scentsicles scented ornament sprig includes six ornaments and hooks.
They are intended to be tucked into Christmas display pieces such as garlands, wreaths, and trees.
Tip: For a hint of pine, hang one in against the trunk.
After the tree comes down, put it back in the jar to save for next year. The scent from the others will reinvigorate it for next season.
ScentSicles Scented Table Ornaments: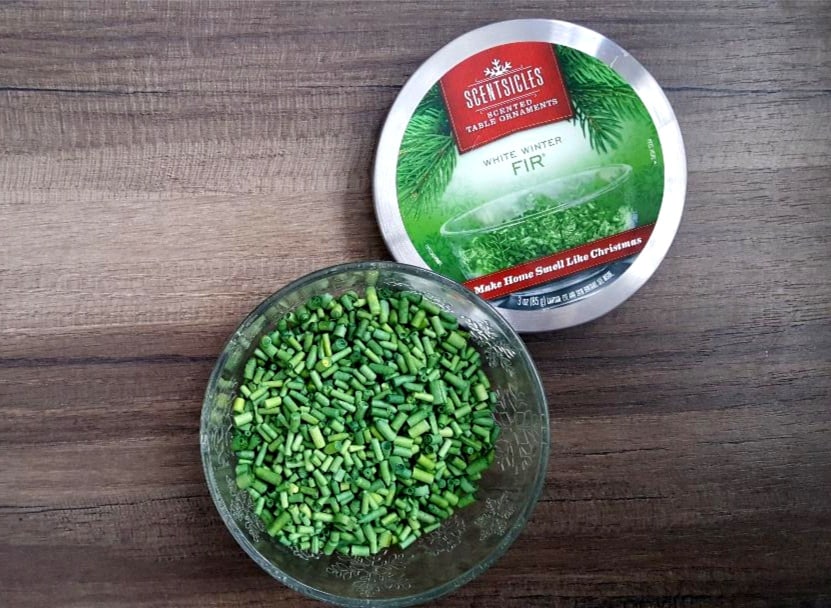 We also received the ScentSicles Scented Table Ornaments.
This fragrance comes in decoratively embossed snowflakes glass jars filled with scented pellets to use in any room where you want the scent of the holidays.
Think of a candle without the flame.
It's a great, festive way to fill your home with the smells of the season.
Our ScentSicles Table Ornament is the best selling scent: White Fir. It captures the very essence of fresh-cut Douglas fir and fills the home with the smell of Christmas.
It smells like Douglas Fir needles, frosted neroli, blood orange zest, snow-covered pine, scotch pine essence, Noble fir blooms, black patchouli, fir wood.
To use, you simply remove the fragranced fillers from the bag inside the embossed glass container and pour the filler back into the jar.
Shake or stir the fillers periodically to keep the scent vivid.
Cover with the lid to retain freshness.
ScentSicles have a fragrance that lasts up to 30-days.
ScentSicles are available in a variety of forms, including ornaments, sprigs, and table ornaments.
ScentSicles Special Offer:
$5 off the purchase of $30 or more with code BABBLEBOXX
$1 off 1 item with code BABBLEBOXX1
Valid now – 12/31/2018
*Free shipping on all orders of $15 or mo
CinZano Prosecco DOC: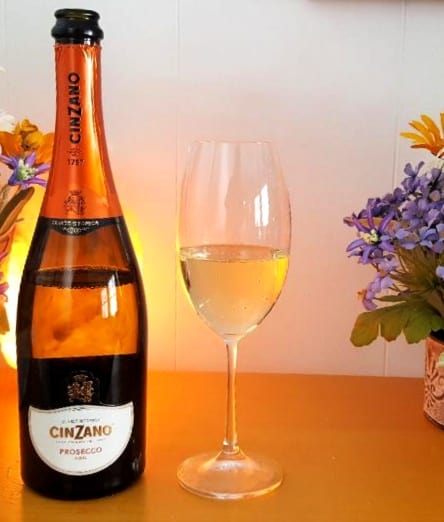 Leaving Christmas behind, we close the year with New Year's Eve.
This year toast the New Year with CinZano Prosecco.
This sparkling wine is made entirely from the Glera grape, which was formerly and confusingly called Prosecco.
It has a vibrant yellow-gold color and displays quick bubbles that burst with the essence of green apples, fresh lemons, and peaches.
It is crisp with mid-high acidity. It pairs well with appetizers and light fare, cheese and high-fat foods.
This wine has 11% alcohol and a suggested retail price of $11.99.
Lower pressure during the carbonation process (also called the tank method) means that the bubbles are lighter and frothier than in Champagne or other traditional method sparkling wine, and less persistent.
Prosecco is also a great choice to blend with orange juice for mimosas for a classic brunch beverage, or try this recipe for a delicious Prosecco Bellini:
Prosecco Bellini Ingredients:
3 parts Cinzano Prosecco
1 part fresh peach purée
Prosecco Bellini Directions:
Pour all ingredients into a chilled flute glass.
Stir gently.
The dry, crisp acidity balances the taste of sweet peach in our Cinzano Prosecco.
Enjoy as an aperitif or with light appetizers!
The Cinzano brand was born in 1757 when two brothers, Giovanni Giacomo and Carlo Stefano Cinzano, received their diplomas as Master Distillers and subsequently opened a small shop in Turin, Italy.
Since then, there have been many treasured moments.
The CinZano brand is now a global leader in vermouth and sparkling wines.
My/Mo Mochi Ice Cream: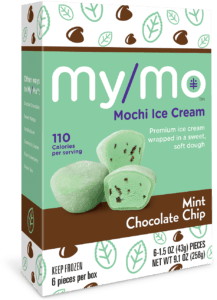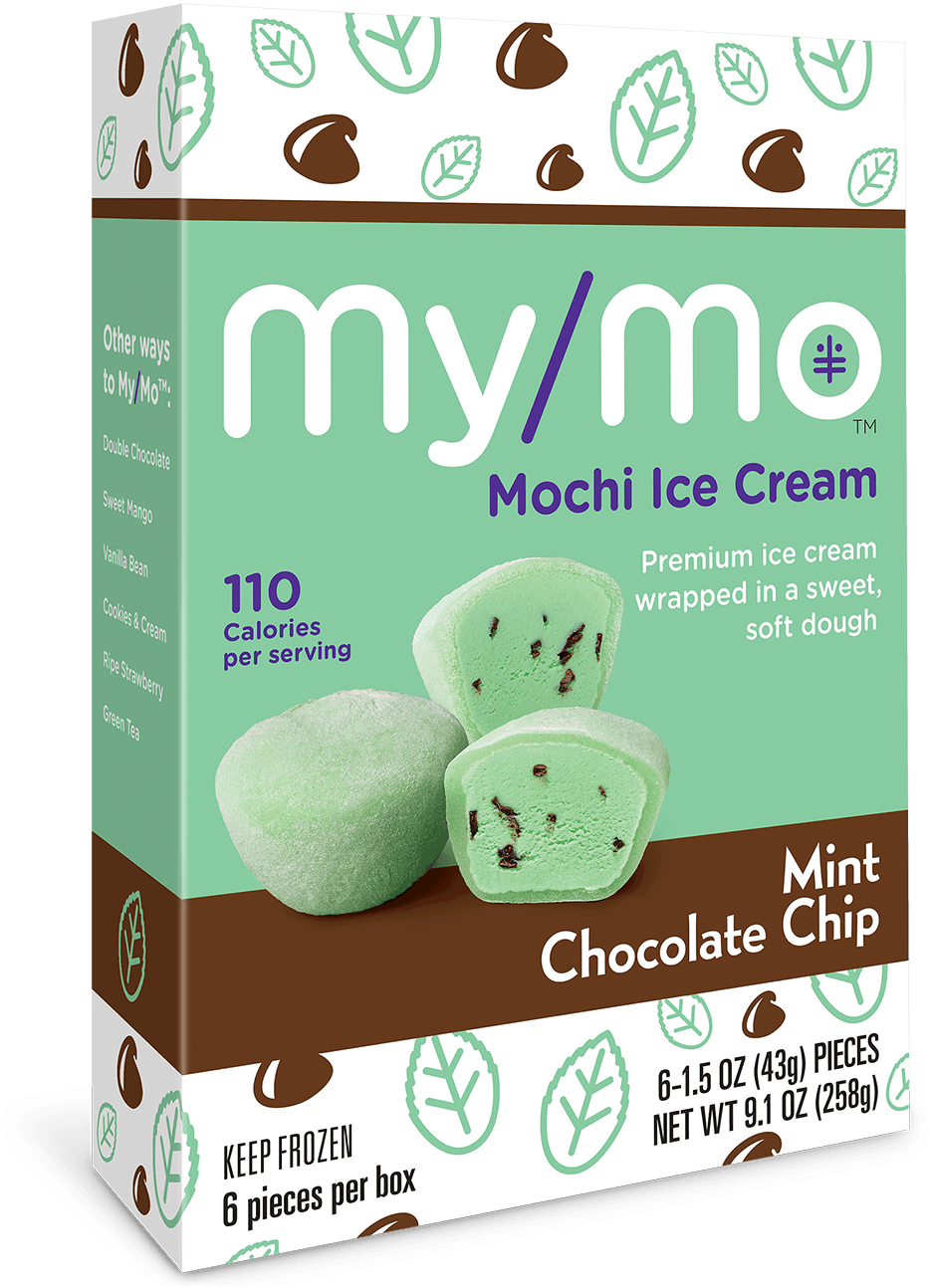 Have you ever heard of Mochi Ice Cream?
I never had. What I have learned since being introduced to this food trend by My/Mo Mochi Ice Cream is that Mochi ice cream is a ball of ice cream surrounded by a sticky rice cake.
It's sweet and dessert-like (it's ice cream–duh).
It is a traditional Japanese treat.
My/Mo Mochi Ice Cream is available in eight delicious flavors:
Cookies & Cream
Ripe Strawberry
Sweet Mango
Mint Chocolate Chip Vanilla Bean
We love ice cream at our house.
My kiddos thought the dough tasted like marshmallows.
Mochi is a glutinous rice cake, traditionally eaten at Japanese New Year but enjoyed year-round.
It's molded around small orbs of premium ice cream to create a delicious frozen treat.
It's playful, and each mochi ice cream is a snackable size.
For the best taste, let the mochi ice cream sit out for a couple of minutes to reach its optimal texture.
No matter the tradition, look to Babbleboxx for something new to make your holiday special or something unique to add to the celebration.