Not everyone has the luxury of going all out for Valentine's Day. For one thing, it can get expensive, really fast. Restaurants, florists, and other services know that people are willing to go all out in search of the perfect way to say "I love you," and they exploit that sentiment by jacking up the price on everything from food and wine to flowers to special delivery fees. And for couples that have kids, the difficulty level goes up exponentially thanks to the high demand for sitters on this romantic evening. So if you're looking to save some money and find a way to fit the kids into the festivities, here are just a few activities for the family that will make Valentine's Day fun for everyone.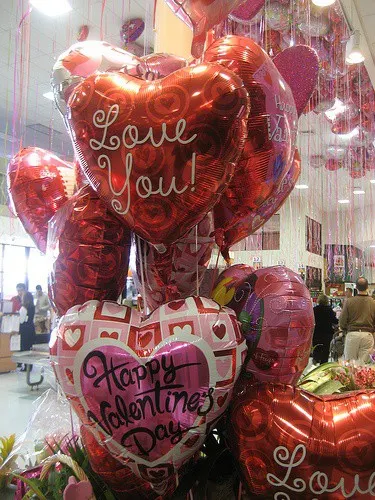 Cook a special meal. If you have nothing in the cupboard but Hamburger Helper, this night could turn out like any other. So celebrate your loved ones by creating a feast complete with their favorite dishes. Plan out a menu ahead of time so you can pick up all the goodies, and then gather the family to decorate the dining room and cook a fantastic meal. It's the time spent together that counts, but good food certainly doesn't hurt.
Make sweet treats. Sugar is a big part of this holiday. But if you'd rather not spend a ton of dough on pricy chocolates, why not try your hand at making your own? Gather up a few recipes for truffles, suckers, fudge, or even pastries and get the kids. Your spouse onboard mixing batter, whipping cream, melting chocolate, and creating some of the amazing (and personalized) treats that your family loves. As a bonus, big batches can be given out to friends and extended family members after the holiday.
Create valentines for each other. As adults, we rarely get to enjoy the glitter and glue that permeated this holiday in our youth. So pull out the craft supplies and get the family creating valentines for one another. You can go all out with stickers, stencils, and even printouts of classic valentines for reference (check out some of the vintage Victorian clipart at Digg or Vintage Holiday Crafts). Maybe you want to do something special like these Hershey Kiss Roses or Ghiradelli Advent. And don't forget to pull out some books of poetry to help inspire flowery inscriptions.
Movie night. Tons of classic rom-com is sure to appeal to kids and parents alike, so look for a few fun oldies (It Happened One Night, Arsenic and Old Lace, or Bringing Up Baby, for example) or go with more modern classics like The Princess Bride. All are tame enough for the kids, funny enough to hold their attention, and subtle enough that adults will get stuff that the kids miss.
Game night. You can pull out your old copy of Mystery Date, but younger kids might not get it, and older kids might be profoundly embarrassed to play it with their parents. Instead, opt for board games that everyone likes. Most kids love modern games like Pictureka and Apples to Apples (a junior edition is available). Or you could make sure everyone is a winner with a cooperative game like Forbidden Island. You might even consider a higher-tech alternative like a Rock Band, complete with a setlist of love songs! The idea is to do something different. Skip the flowers, chocolates, rental cars, and reservations and connect with all the ones you love; your entire family.