Learn how to make a Hershey Kiss Rose with these step-by-step instructions.
These cellophane Hershey Kiss flowers are easy to make and make a unique gift for Valentine's Day, bridal showers, birthdays, or just because.
Each Hershey Kiss Rose costs about 50-cents to make and takes very little time.
They require a few items: Hershey Kisses, floral wire, floral tape, tulle or cellophane, and ribbon or floral leaves.
Gift alone, or add a fun Ghiradelli Advent to the gift for the ultimate chocolate gift.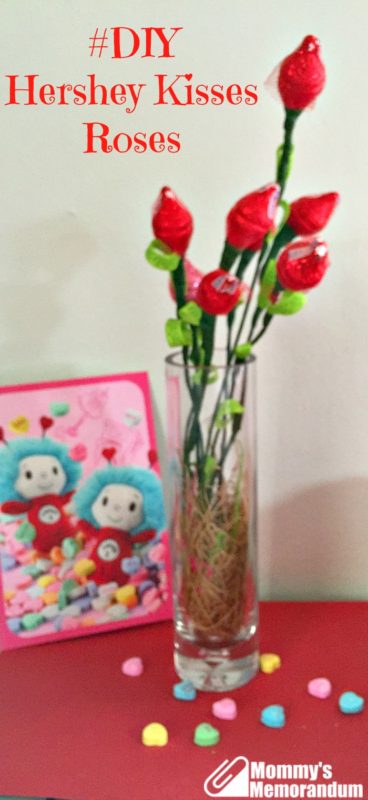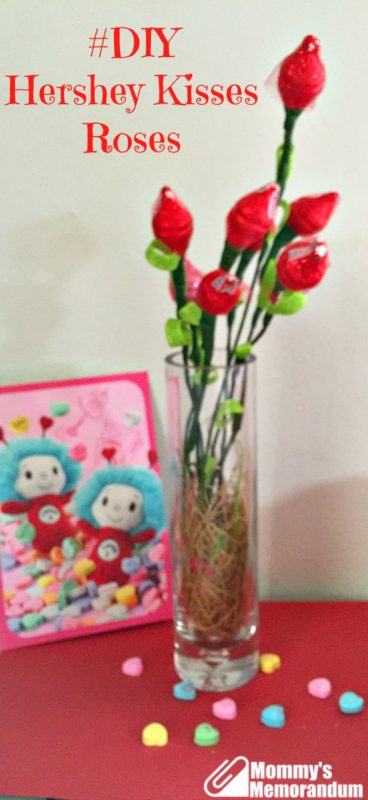 I once made 200 of them for my nieces Quinceanera.
Her theme was Winter Wonderland.
I used silver Hershey Kisses with blue cellophane, white silk leaves, and white floral tape.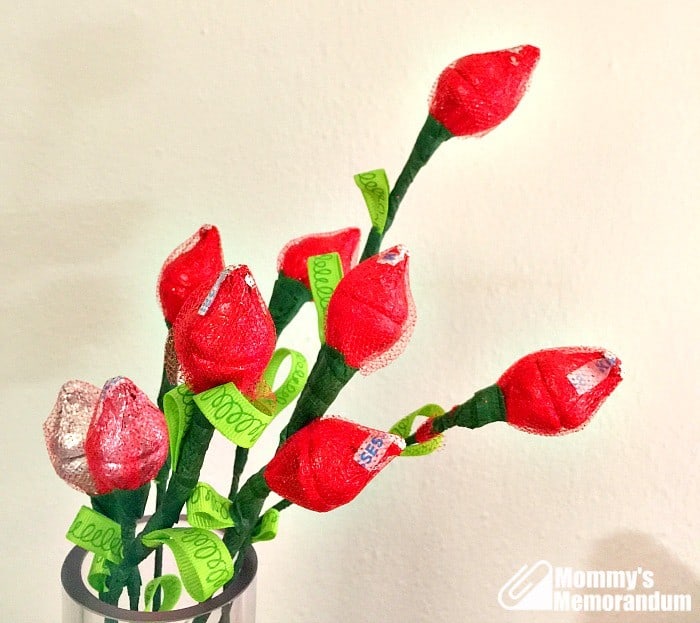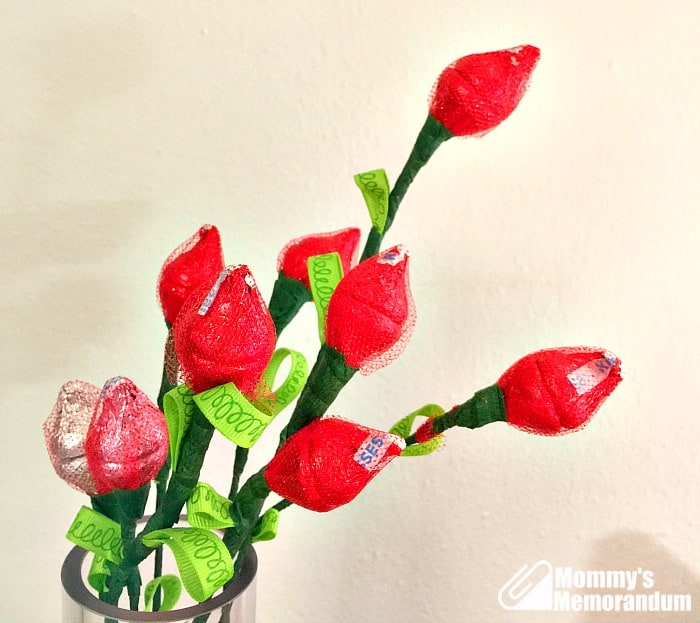 This Cellophane Kiss Rose tutorial is easy to follow, and you'll have a dozen kiss roses before you know it!
The tutorial is more about Valentine's Day, so that we will be using red glitter tulle and red foil-wrapped Hershey Kisses.
Chocolate is delicious, and these kiss roses will have you being your own Hershey Florist!
Hershey Kisses Roses are Economical
These Hershey Kisses Roses are economical and combine the gifts of chocolate and roses into one.
In 2011, on CNN, the average Valentine's Day price for a dozen florist-arranged, long-stemmed roses in the United States was just above $73, according to the Society of American Florists.
At other times of the year, it's just more than $59.
We spent a little less than $11 on all the supplies, and it should yield about 22 kiss roses–about 50-cents each.
Want the Hershey Kiss flowers DIY? Read on!
How to Make a Hershey Kiss Rose Supplies List: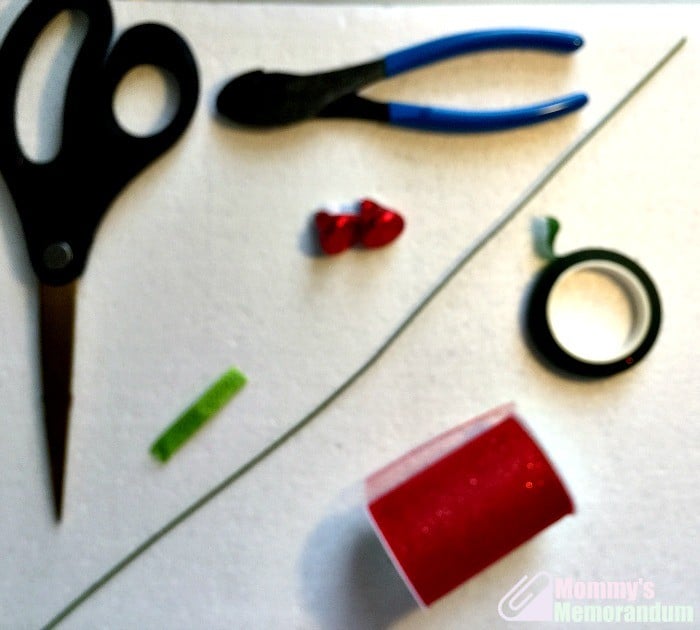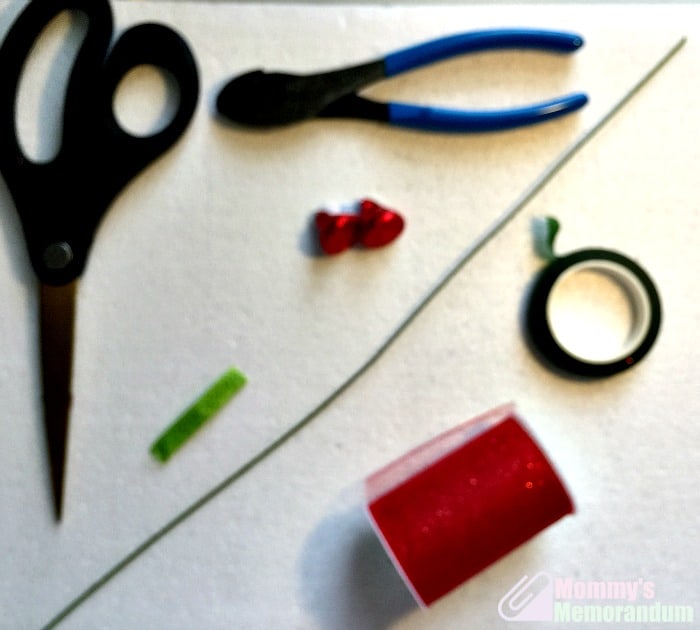 HERSHEY'S KISSES Brand Chocolates or HUGS Chocolates, red foils
Florist tape
Artificial leaves (optional)–we used a green ribbon
Florist wire–20 gauge works best
Clear cellophane, plastic wrap or used red, glitter tulle
How to Make a Hershey Kiss Rose Instructions:
For each candy rose, pair two Hershey Kisses flat sides together. (you can use glue dots if you want)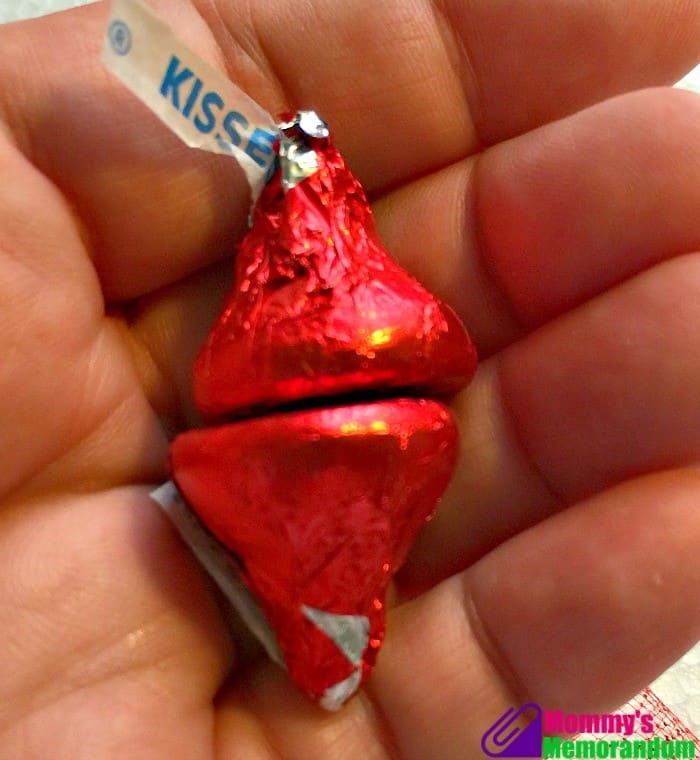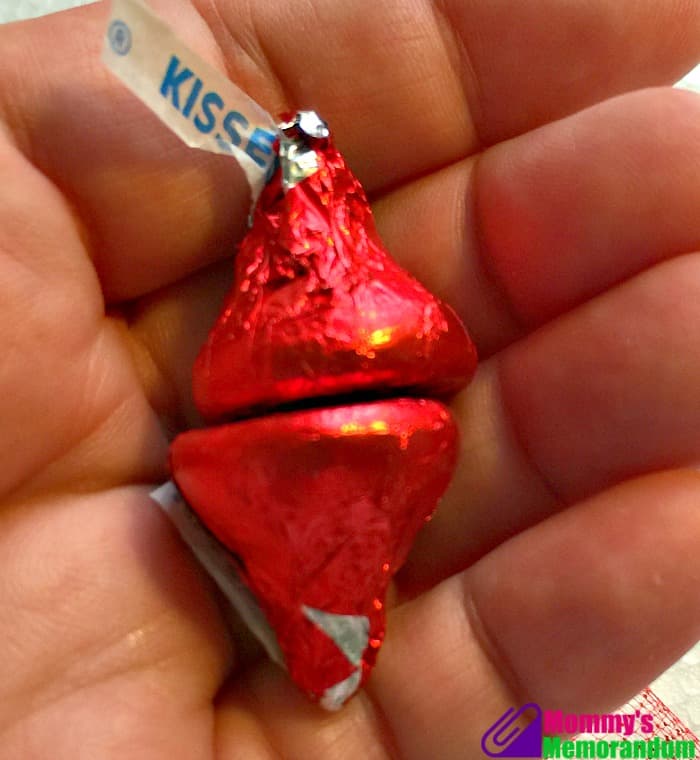 Wrap the two Hershey Kisses in Tulle (or cellophane)–you'll need about a 4″ square.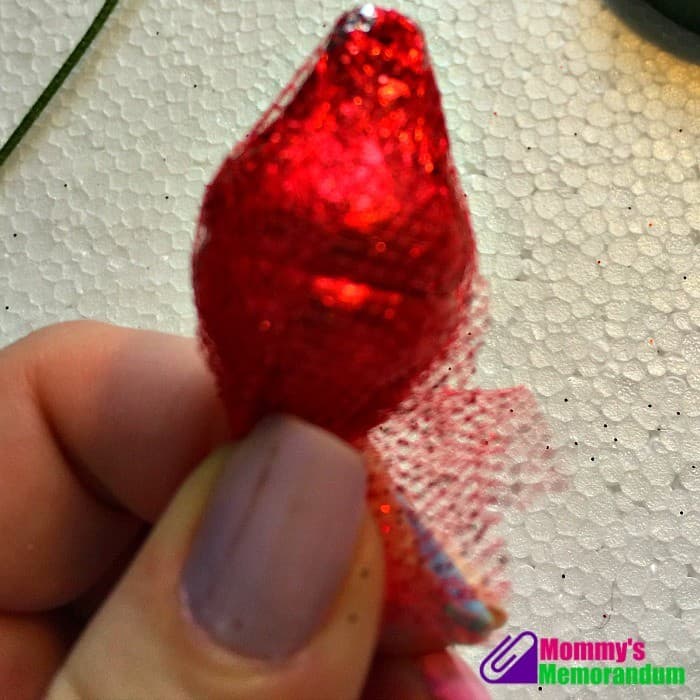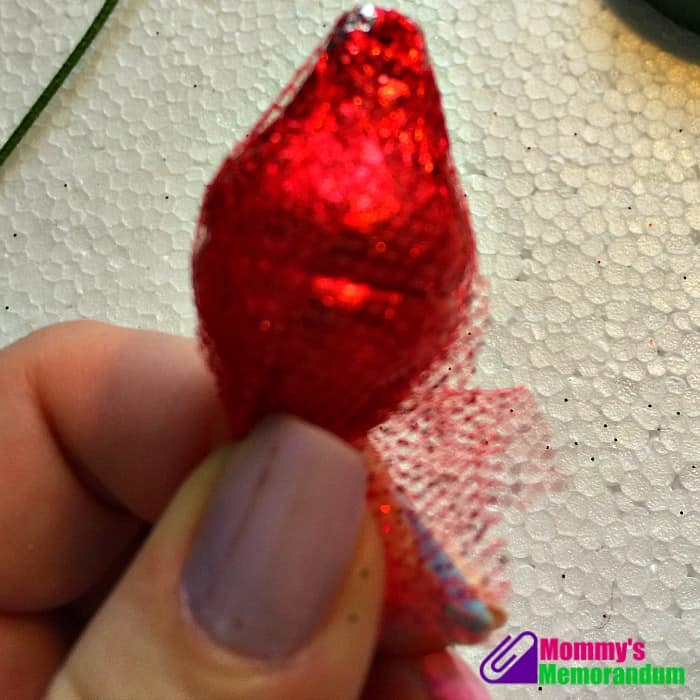 Secure the tulle (or cellophane) over the Hershey Kisses using the florist tape. This will give you a rosebud.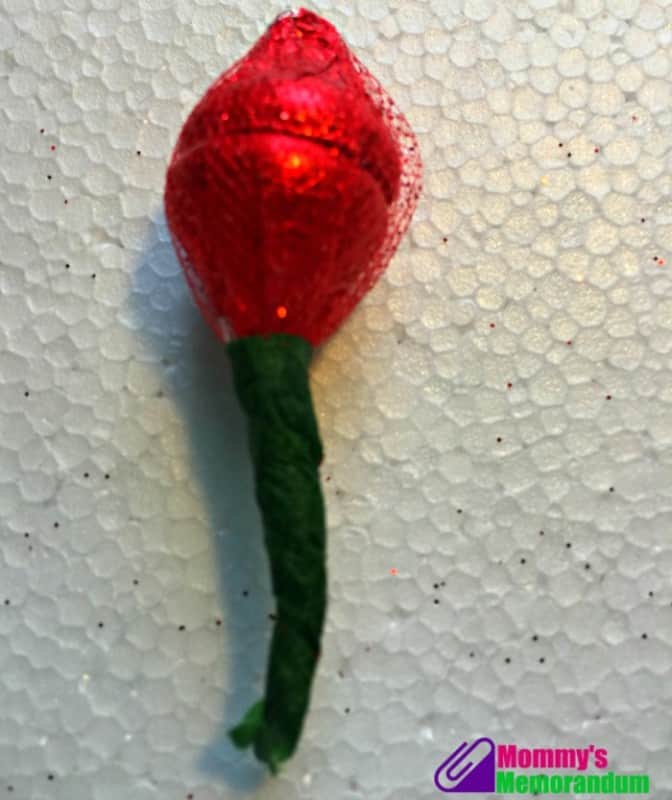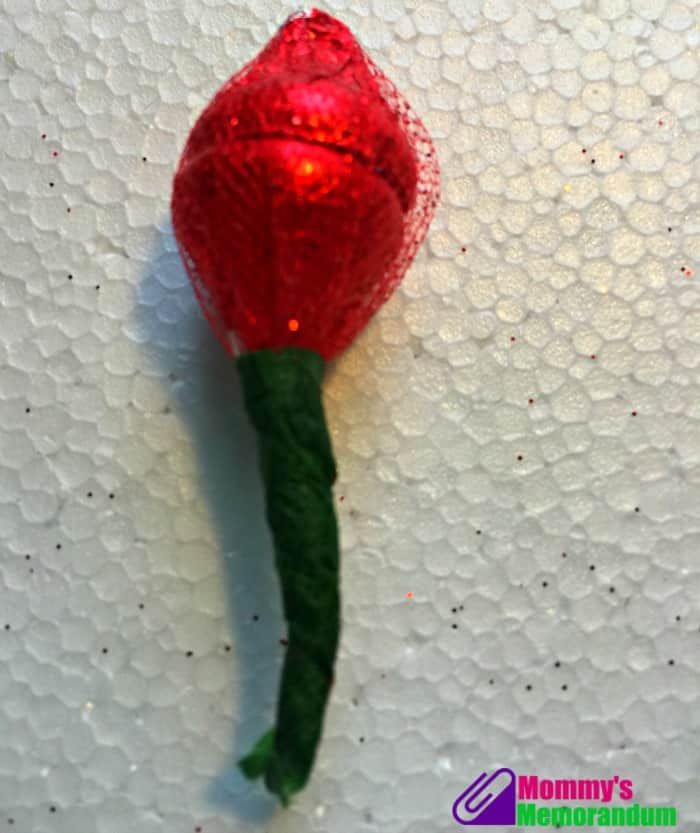 Place the florist wire against the florist tape that secures the tulle.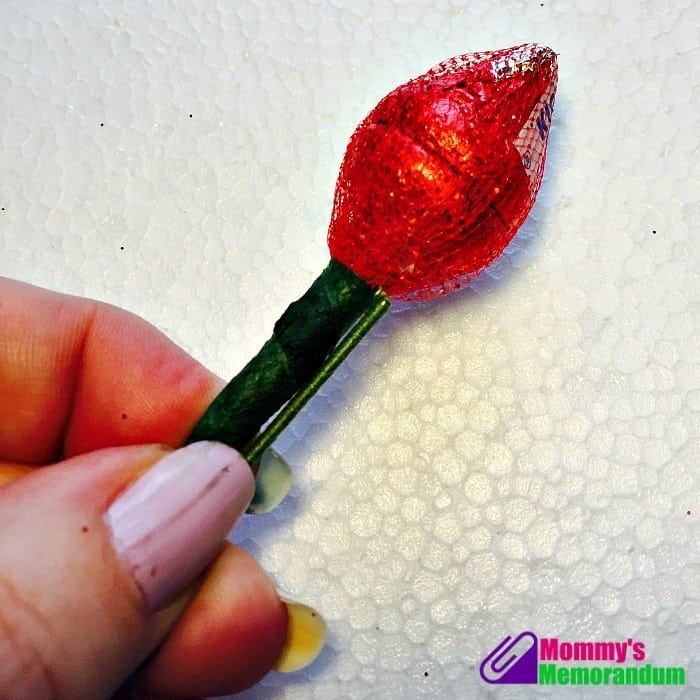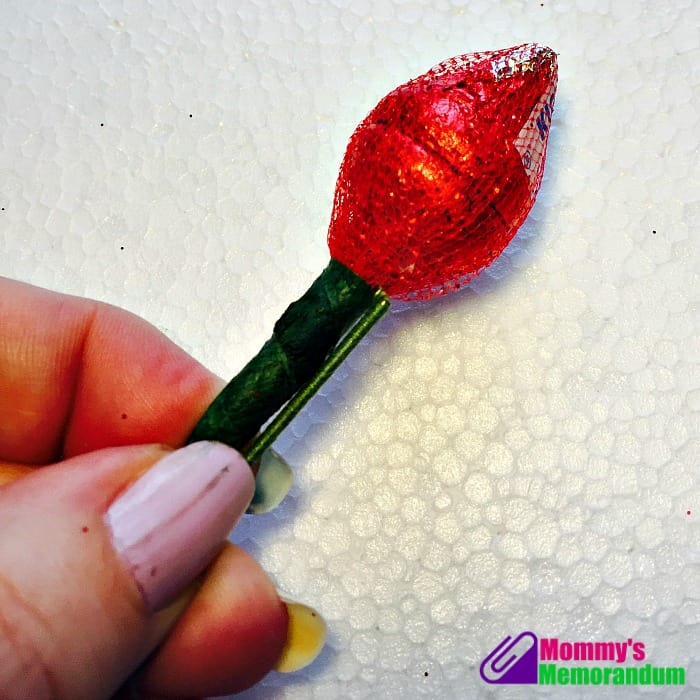 Starting at the bottom of the rose, wrap florist tape around the edges of the wire and the bud's florist tape–continuing down the entire length of wire with tape.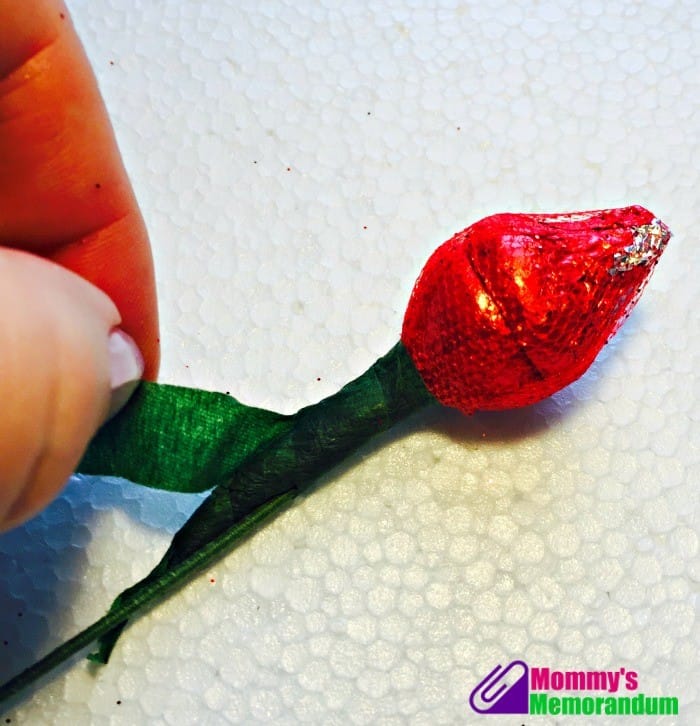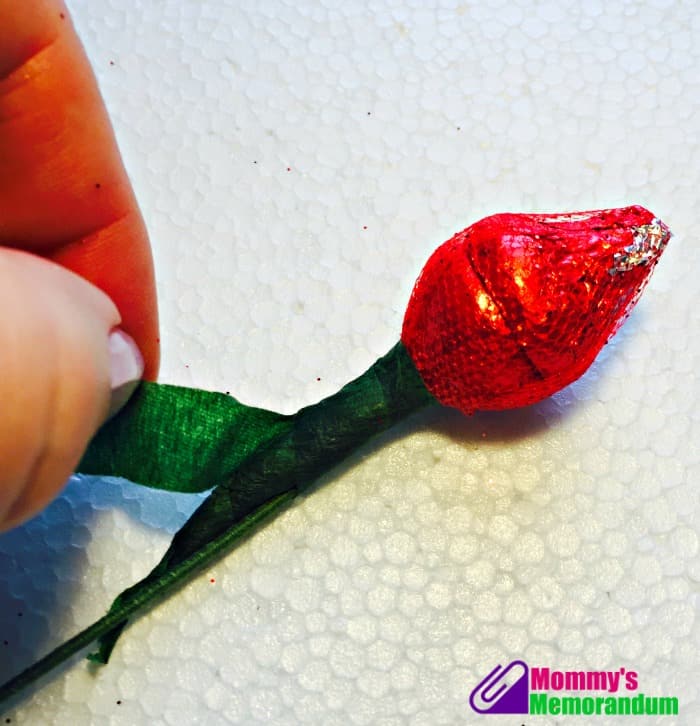 If desired, add 1 or 2 artificial leaves, or we used ribbon and folded it in half to make a loop.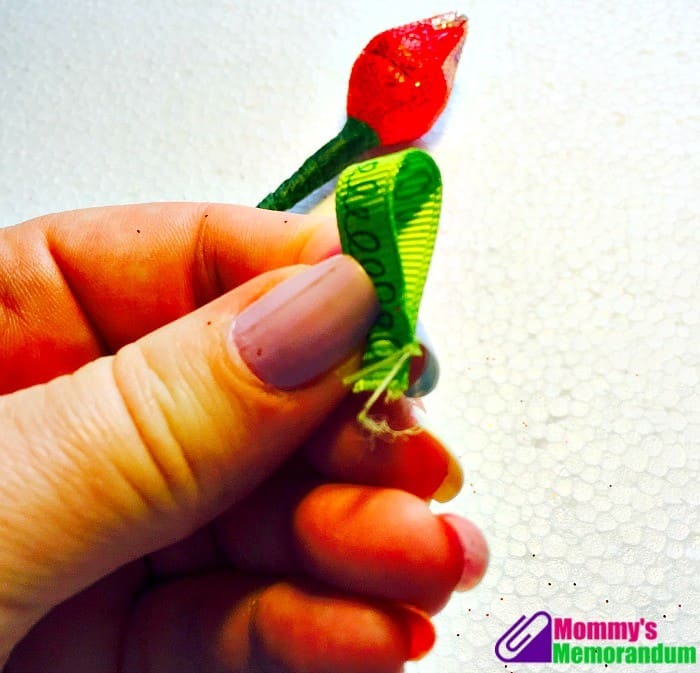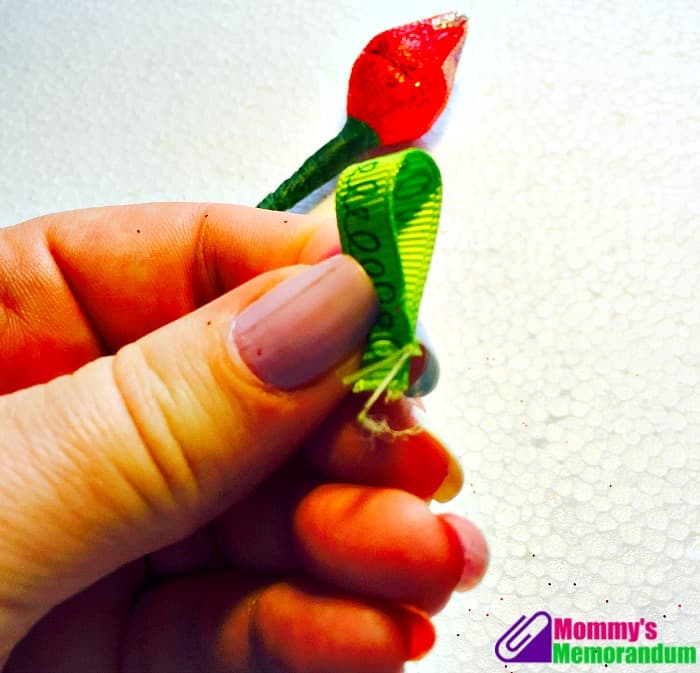 Place leaf or ribbon against wire where you want and secure in place with florist tape as you twist the florist tape down the wire.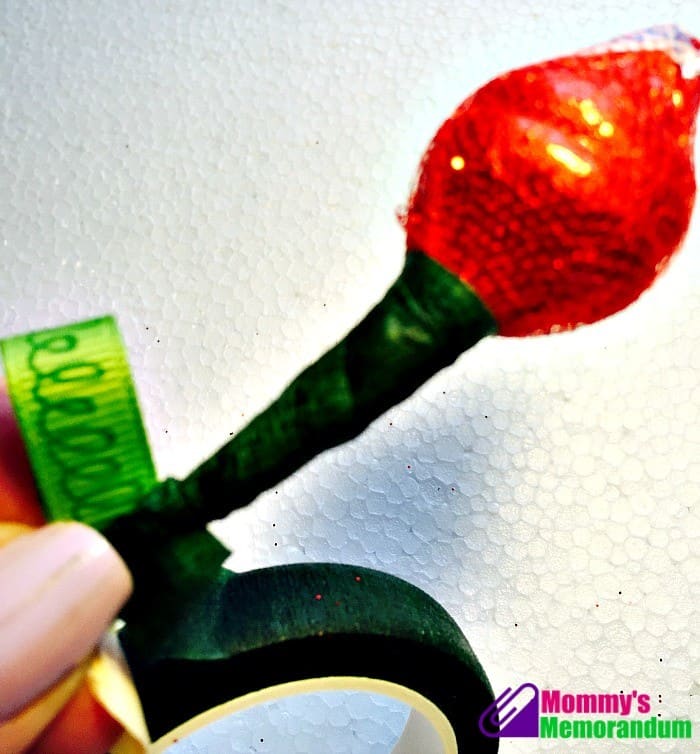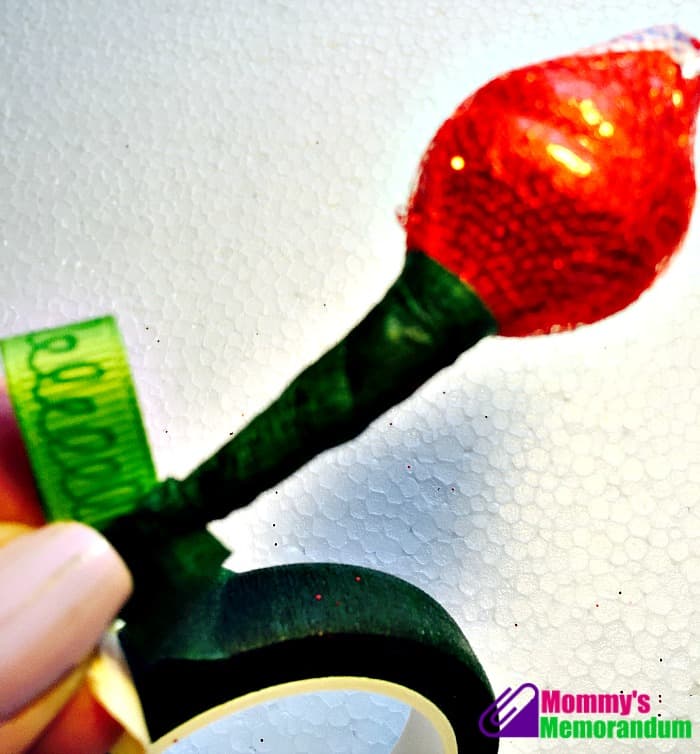 Continue wrapping floral tape down the wire until the "stem" is the length you want.
Then, using wire cutters, trim the wire.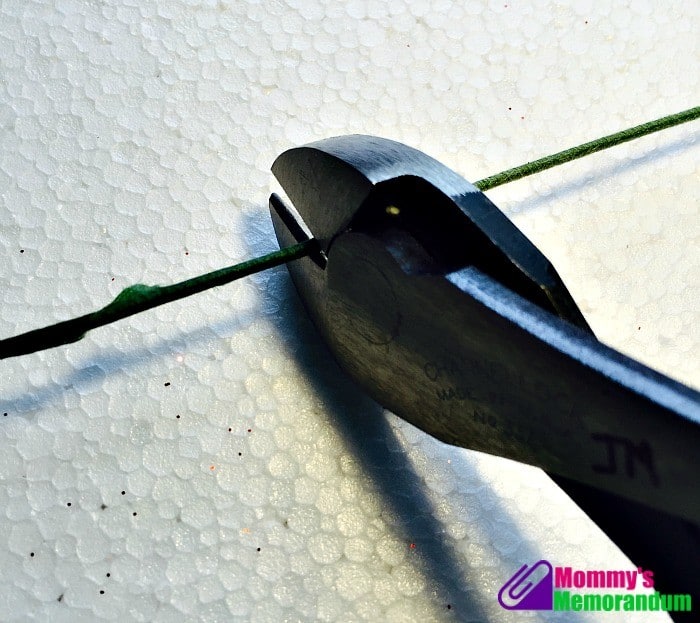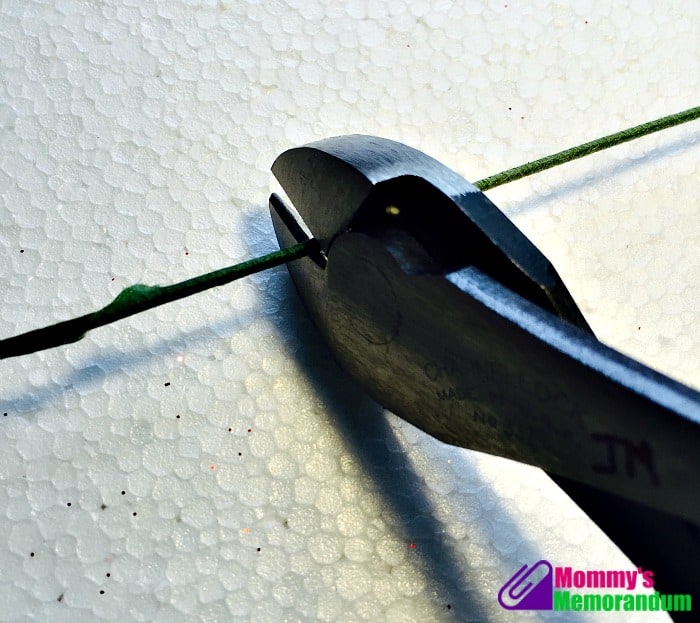 You have now completed your Hershey Kisses Rose!
Continue these steps to build a bouquet and arrange the Hersey Kisses Roses in a box or vase.