This #YogaPantChallenge is brought to you by Depend® Active Fit, available at @Walmart. All opinions are my own.
Depend® Active Fit is one of the first things I was able to teach my grandma.
You probably know my grandma and I are close.
We have run wild together for as long as I can remember.
We've chased shoplifters, pushed a car uphill, shopped until we dropped and so many other things.
My kiddos call her Charlotte the Great.
I simply call her "Grammy".
This is the story of how I learned about incontinence and skin conditions.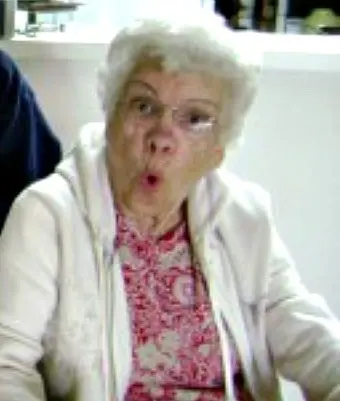 Yogapant Challenge with Depend® Active Fit
There was a time when Grandma worked full-time–she was in her 80s and it was at Wal-mart, in the Girl's Apparel Dept.
Before that, she was a supervisor at a place that bagged salads and vegetables.
One thing to note about my grandma is she takes her work seriously.
So seriously that I remember being in high school and my Aunt, who is ten years older than me, told me to call Grandma at work and tell her that her pugs were acting weird.
There was a long debate because I KNEW Grandma did not like personal phone calls at work.
I made the call, and it was ugly.
Fast forward to a few years ago, when my phone rang, and it was Grandma.
It was my grandmother. To be honest, we talked every day so that she was calling me was nothing exceptional.
Except. We had to go to her doctor because she had girlie parts issues.
Grandma Sometimes Leaks
So?
I joined Grandma and her doctor, and as he is gathering information Grandma says that she "sometimes leaks".
People! I was beside myself.
I didn't understand any of this.
I wanted to run! I wanted to cry.
I realized why children (not grandchildren) take care of their parents.
I should have had 20 more years of ignorance.
But here we were.
According to Web MD, Light Bladder Leakage is normal.
Over 51 million American women experience bladder leakage. That's 1 in 3 American women*.
It may be you.
It's me.
It's okay!
I don't know that thunder shook us or spotlights beamed down, but Grandma confessed that a sneeze, a cough, bending over and laughing out loud alongside me, sometimes caused her bladder to leak.
The doctor didn't seem to think it was earth-shattering…he just told her "Sometimes this does happen.
It's light bladder leakage,"…which by the way does not make your insides come out–that's a whole other topic…but Grandma was too embarrassed to talk about Light Bladder Leakage (LBL) when it started…somewhere in her 40s–you know, being raised "back in the day" and marrying into the Pretty Boy Floyd Family and all.
That doctor's visit was my first hearing about Light Bladder Leakage.
I probably was living under a rock, but I was young…in my 30s!
After the doctor's appointment, we had to go shopping at Wal-mart for something for Grandma's Light Bladder Leakage.
She said she was "too hip for diapers" and "Kotex pads are too bulky and get a funk odor".
I was pretty sure we were running out of options.
What was there to keep the bulk and keep the stink out and still make the LBL discreet?
Depend® Active Fit in a Box
Then I saw a box on the shelf and got it down for her–she's 4'8″ so I'm happy to help! Depend® Active Fit.
She bought them.
Don't let the box fool you.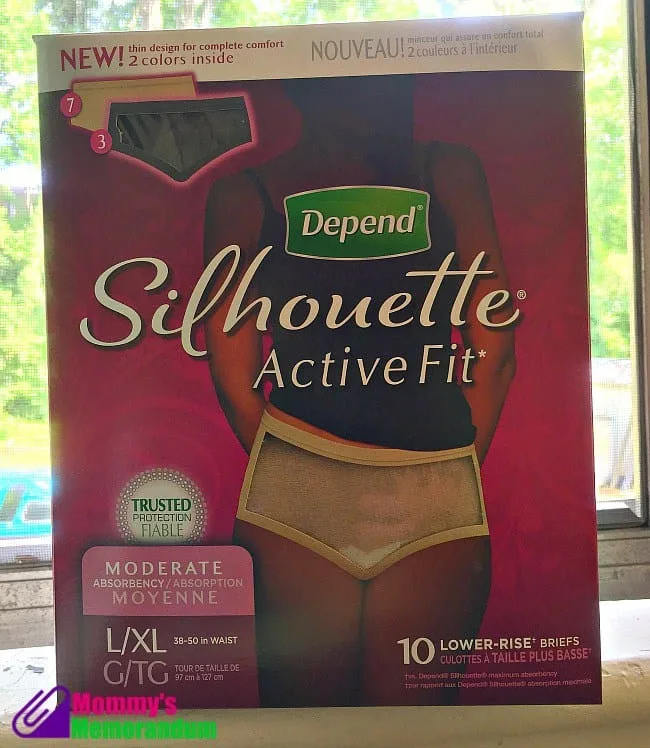 Then, a few years later, it happened.
I Leak; I Wear Depend® Active Fit
A sneeze, a cough, bending over, and laughing out loud, sometimes caused MY bladder to leak.
It was surprising when it first happened.
A sudden warmth and then the horror that I just wet my pants.
Could anyone tell?
I told Grandma, and she took ME to Wal-mart, where we headed to the aisle and came home with Depend® Active Fit in my size.
When we got home, I opened them up: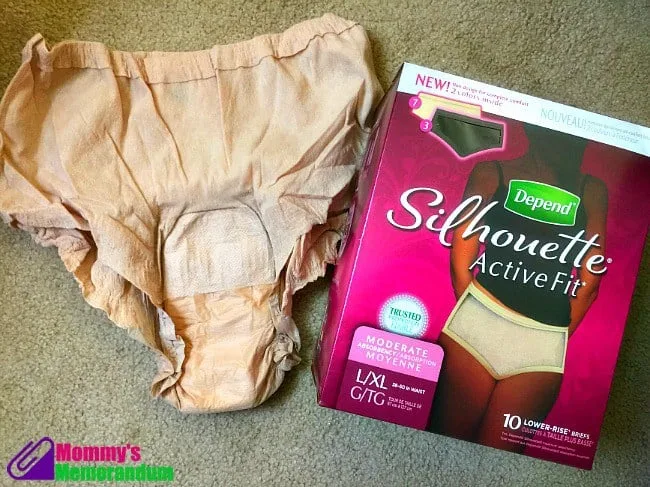 Grandma said she loved them.
"They feel just like underwear, and they do what they're supposed to do!"
I tried them on: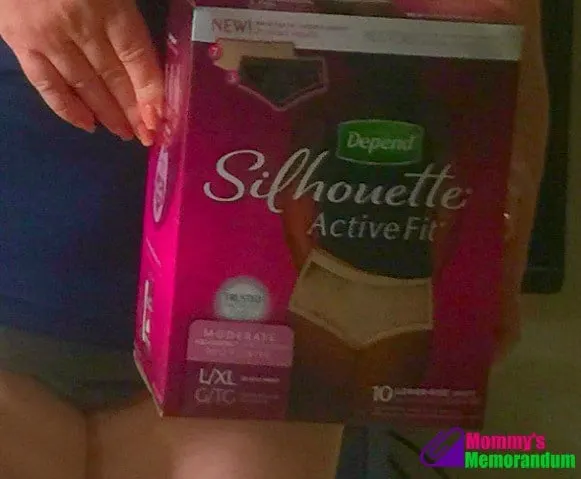 They do look like underwear…and they are discreet.
NO ONE can tell you have them on!
Really! I took the #YogaPantsChallenge to prove it!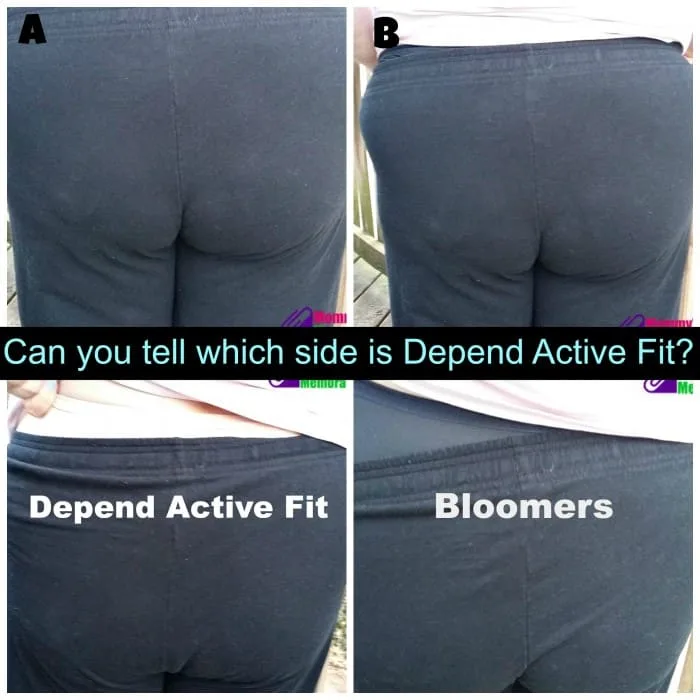 Depend® Active Fit briefs are a new moderate-absorbency brief that features a thin design for complete comfort with the trusted protection of the Depend brand and a lower rise+ for an underwear-like look, fit, and feel.
If you have light bladder leakage, don't be embarrassed.
You can count on Depend® Active Fit to keep your secret.