These heart shaped washcloths are a quick craft.
You can bundle them in threes, or enough for a week and add travel-size body wash or a fancy bar of soap for a really nice gift idea.
A sewing machine will be the fastest, but you can use a needle and thread and stitch by hand with no problem.
They would even be cute with a crocheted border around them.
There are so many options to make this a thoughtful and personal gift.
My children love gifting these to teachers and neighbors.
I think they are a wonderful gift for a new mom or bride-to-be.
They're easy enough to make you can make yourself a set!
Heart-Shaped Washcloths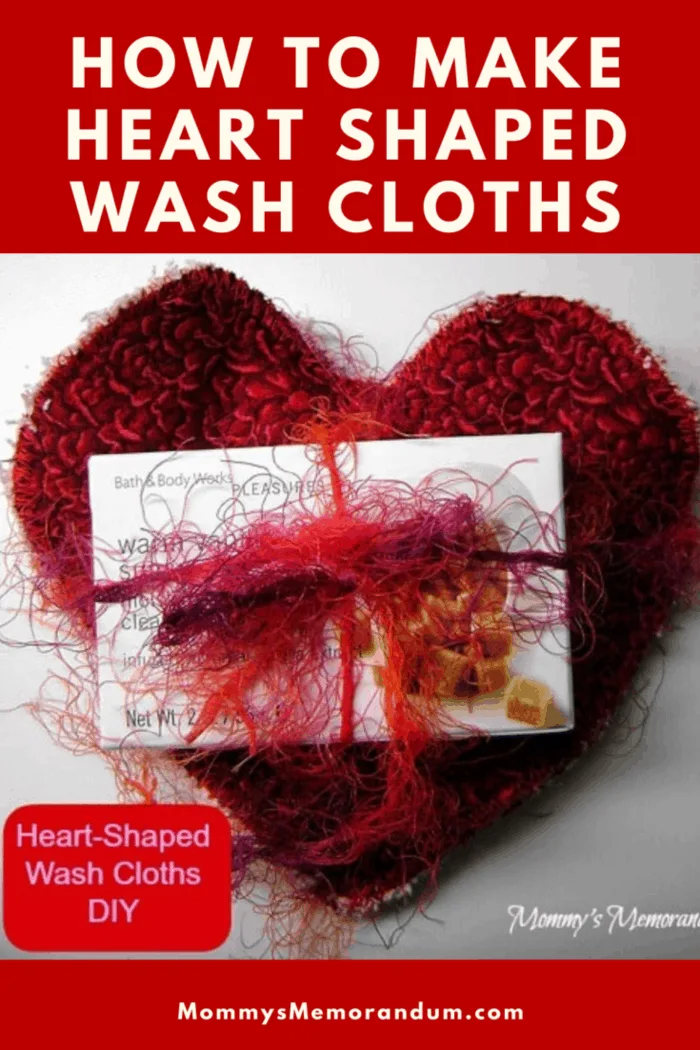 This is a quick craft that paired with a "travel-sized" soap delivers an impressive gift.
To make this LOVE of Heart Shaped Wash Cloths,

you will need:
Cotton Print/Solid Fabric
Terry Cloth
scissors
Heart-shaped Pattern
Pen to trace pattern
Heart-Shaped Wash Cloths Instructions:
Draw a heart on a piece of paper the size you want your washcloths.
Cut out heart-pattern
Trace Heart-Pattern on to the backside of terry cloth and cotton fabric.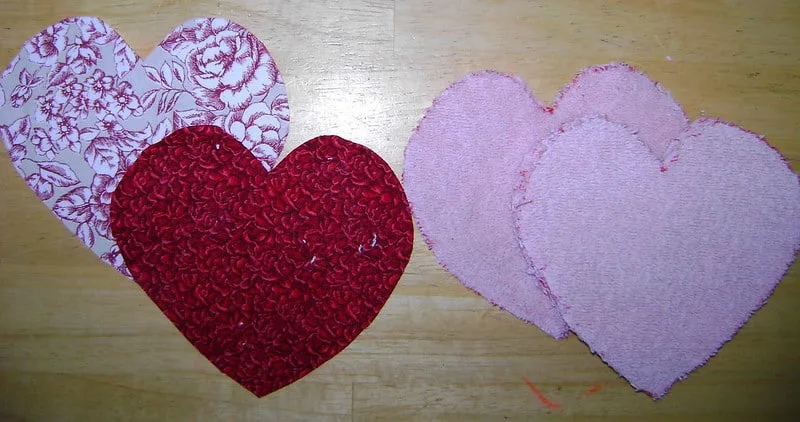 Place the wrong side of the cotton fabric heart to the wrong side of the terry cloth heart.
Sew around the edge using a zigzag stitch (sewing machine) or blanket stitch (hand stitch)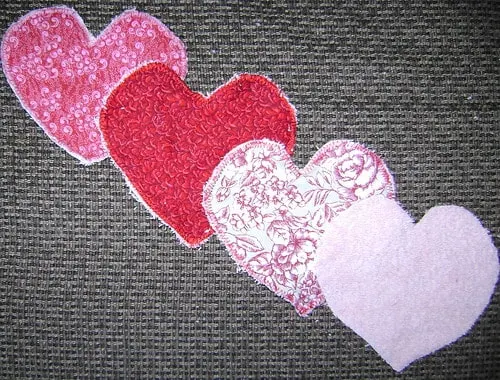 If you like, bundled in sets of three to five washcloths, add travel-sized soap with some ribbon, and you have your Valentine!