Skip the boring party favor bags and make these candy filled snake party favors instead.
How to make a snake party favor.
Fill the body with candy and then retrieve it through the snake's mouth.
Attach a card like, "Snake You for Coming".
Your guests will love these!
How to Make Candy Filled snakes!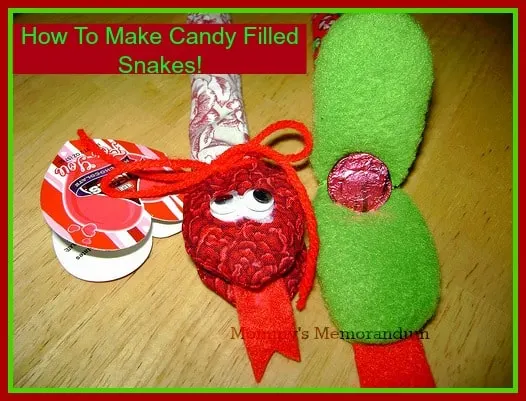 This is a fun and easy craft you can use any time.
We have made them for Christmas, Valentine's, Classroom Treats, Birthday Parties, Thank You's ("Snake You") and "Just Because"
The children
love
to help glue and fill them with their favorite candies!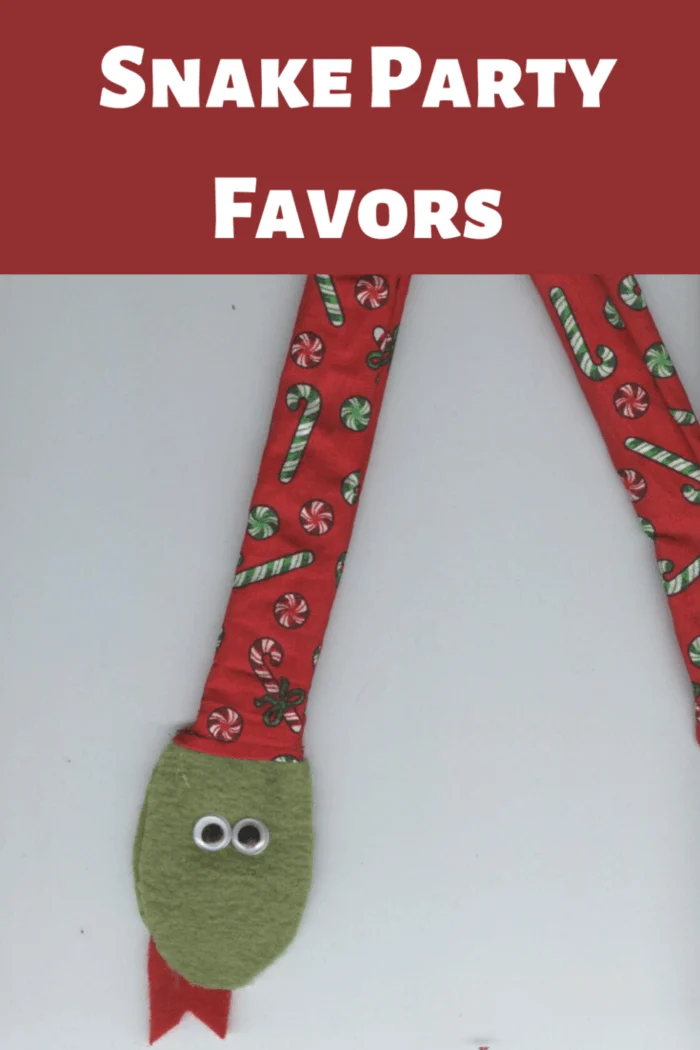 You will need:
Small round candies: Hershey's Kisses, tootsie rolls, jawbreakers, lemon heads, etc.
8″ ribbon or yarn
3″ x 20strip of brightly colored cotton fabric
3″ x 6″ piece of matching felt, fleece or cotton fabric
matching thread
a scrap of red felt for the tongue
cotton ball or a small amount of batting
(2) – 5/8″ wiggly eyes
Needle (for hand-sewing) or sewing machine
Instructions: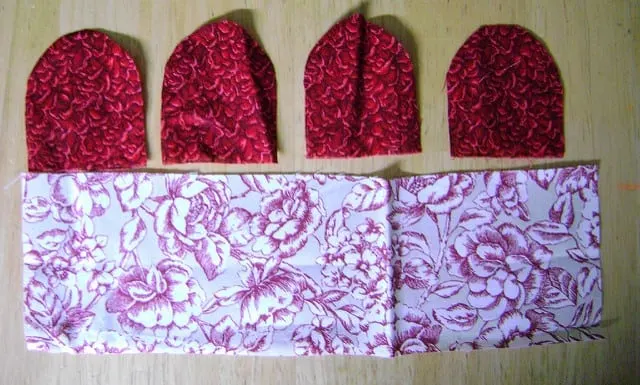 Cut a 3″ x 20″-inch strip out of brightly colored cotton fabric.
Make a "snakehead" pattern by drawing a 2.5″wide x2″ long rectangle.
The round top of 2″ end.
Trace to the pattern to fabric then cut out snake headpieces.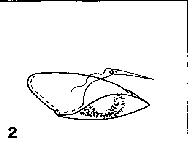 Place a cotton ball between 2 "head" pieces and glue or sew around outer edges to make the top of the head.
Make the bottom of the head the same way.
Place "heads" against the right side of the body, lining up the straight edge of the head and the body.
And sew across.

Fold body in half lengthwise, right sides together. Sew along the edge and one end, making a point.
Turn right side out, forming a long tube.
Cut out tongue by cutting a 1.5″x1.5″ piece of felt, folding in half and cutting one end into a point.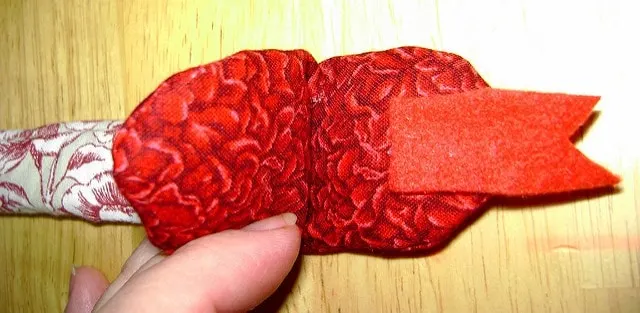 Glue tongue to "inside" of bottom Head Piece.
Glue eyes in place.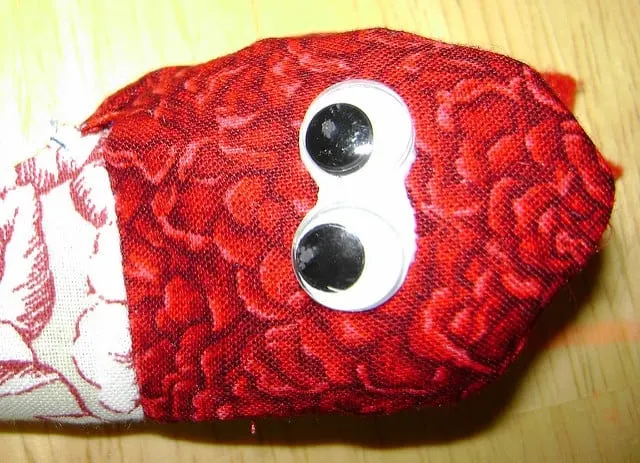 Fill the body with candies by opening headpieces and inserting through the hole.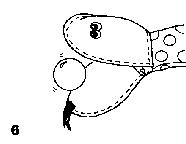 Tie ribbon around the top of the neck, just behind the head, so candy doesn't fall out.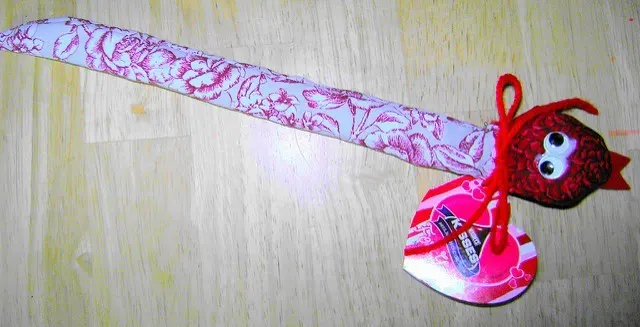 Note: I color copied a "Hershey's Kiss" tag from a received gift and made a card for this snake. Inside it reads: "Snake you for being my friend!"
You may also like this easy Ghiradelli Advent craft.