There are so many reasons to consider investing in a practical sewing machine for your home. Whether you are a complete beginner or you have a bit of experience, there is a perfect machine out there for you. If it's your first time buying a sewing machine, you may want to consider some of these tips before buying a sewing machine.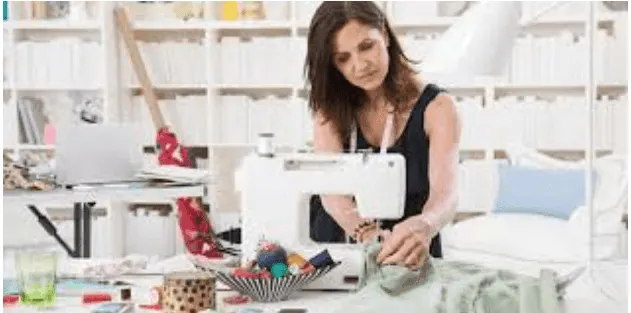 What to Consider Before Buying a Sewing Machine
Many people are starting to focus on a less materialistic lifestyle and trying to get back to some of the basics. Sewing is one of the handiest and most lucrative life skills around. It's not just about the clothes — there is such a wide range of projects that can be done with a sewing machine on Brit.
Create your own quilts, curtains, throw pillows, blankets, costumes, embroidery, tapestries, and gifts. Not only can you free your creative ideas, but you create a functional product. Save money by refusing to settle for cheap, poorly made store-bought products and start designing your life for yourself.
Before you get started, do all the research that you can. Get an idea of what types of projects you will be doing and what style of the machine may be a good fit. Check out reviews of your favorite sewing machines to help narrow down your top choices. Make sure that you are making the wisest choice to suit your needs.
Consider some of these tips before you make your final choice when buying a sewing machine.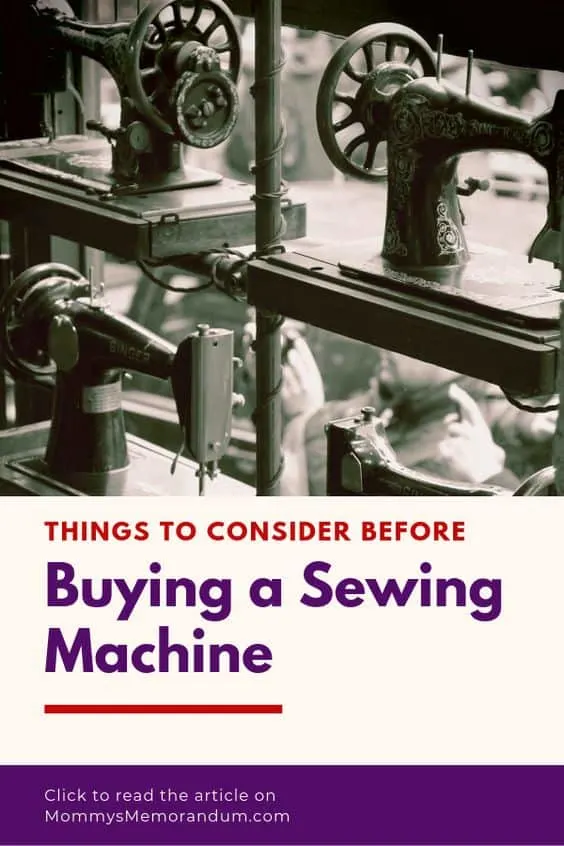 What is Your Skill Level?
Your level of experience will be the largest factor in choosing the right machine. Simple is the way to go when you are first learning or brushing up. The more you sew, the better at it you will get, but to start out, keeping things easy is best for beginners.
If you are interested in more intricate projects, you may consider something more technical and computerized. The more complex a sewing machine is, the higher its price tag. You are the one investing, so it will be up to you to decide how much to spend based on how much you anticipate using it.
What is Your Budget?
Once you have chosen a style and level of sewing machine that is right for you, it's time to set your price range. You don't want to overspend on a complicated and expensive machine just for it to collect dust in the spare bedroom. It is entirely possible to get a quality machine even when you are on a budget. If used wisely, a sewing machine will quickly pay for itself.
What Stitches Does It Have?
For any rudimentary sewing, you really only need to know the Straight Stitch and the Zigzag. These two stitches are sufficient to use in any situation, and all machines generally have both stitches. You should also find a Buttonhole Stitch for clothes mending, a Knit Stitch that allows fabric stretch, and a Blind Hem Stitch. These are the most commonly and universally used stitches. If you are looking for a simple-to-use sewing machine, this is really all you need to look for.
What Are the Special Features?
Each machine's range of special features is highly dependent on the product maker and the product price range — the more features, the higher the price. You will want to have certain main features on your machine. Make sure you have Adjustable Speed, a needle threader, topstitching, a light source under the carriage, and extra foot attachments.
Investing in a practical sewing machine for your home is a great way to save money and get your design on, but make sure to work within your needs. Some of the fancy computerized machines with programmable patterns may be the way to go for expert sewers. For most of us, a good quality, durable and simple machine is all we could ever need.