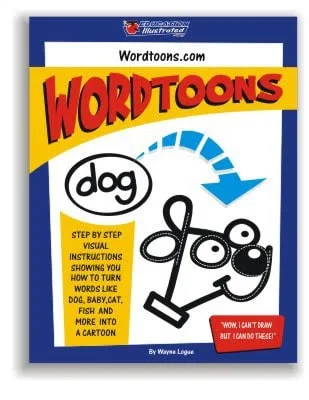 Remember back in school, when instead of doing our homework, we'd daydream and doodle on our notebooks?
The girls drew hearts and stenciled their item of love while the boys would draw gory pictures complete with blood spouts and decapitation.
My children are creative.
It's not that I'm biased, they have received awards for their literature, artwork, and music.
They practice a LOT.
Here's where they are even more creative…they don't need paper.
I kid you not!
I have primitive stick figures etched into the top of my kitchen table.
A Princess Mermaid carved into my dresser.
When a flat surface isn't available, they have resorted to drawing on their shoes, on their arms.
They're creative!
You may recall the blog post I did, that appeared on the Huffington Post to commemorate a moment from my Son #2's youth.
Y'know, I banished him to his room and resorted to drawing pictures of "My Mom the Devil"!
It's the classic scenario where art becomes an expression!
All of these creative moments could have been fun learning moments.
We could have been amazing artists, first-class spellers and delivering WOW! to our friends and family.
Fortunately, Wayne Logue thought ahead.
Recently, I was introduced to a program called "
Wordtoons
".
The author, Wayne Logue, is BRILLIANT!
Yes, I said it…"BRILLIANT"!
He takes simple words like "dog", "UFO", "Lion", "Spy" and "Boy" and transforms into that word's self-portrait.
Pretty stinkin' amazing; don't you agree?
I have a child who is dyslexic.
She struggles with words and the Wordtoons has motivated her and helped her recognize a "d" from a "b".
She also feels like a superstar because she can draw "better than my brothers"!
For me, it is a great way to pass the time while we are waiting in the car or just relaxing and spending some much needed "Mommy and Me" time.
Mr. Logue's step-by-step instructions have turned me into "Mom Extraordinaire".
My four year old thinks I"m "magic" and wants me to do "more word tricks".
It's good for my ego!
Wayne Logue, this amazing author, and professional cartoonist for more than 19 years
Mommy's Memorandum Review Policy: I was provided with the featured item(s) at no cost by the manufacturer and/or its PR agency in order to test the products abilities and give my own personal opinions on it. The opinions I have given are mine and may differ from others but it was not influenced in any manner by monetary means.