Oh, Tannenbaum! Get the season started with the newest Scentsy Tannenbaum Express Warmer. It's a limited edition for the 2018 Holiday season.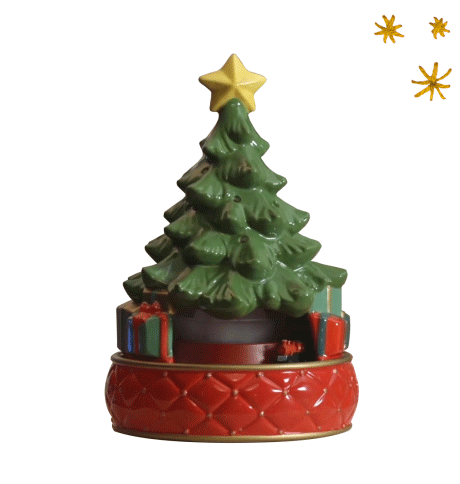 The Tannenbaum Express Scentsy Warmer is a collectible only available while supplies last.
The Joy of Christmas comes to life with this limited edition 2018 Christmas Tree Warmer…it's Scensty's FIRST warmer to feature music and a moving train!
Standing tall and majestic, an iconic Christmas tree is trimmed for the season to set the scene.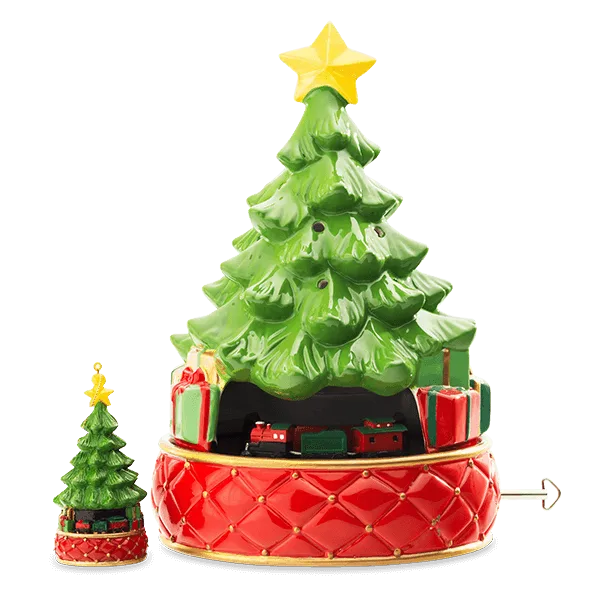 Each Tannenbaum Express Scentsy Warmer is stamped with a unique number, so each one is a collector's item.
You'll love displaying this special holiday warmer. It features an old-fashioned key that winds up to play "Deck the Halls."
As the music plays, a train circles the base.
Included with each Tannenbaum Express Scentsy Warmer is a replica ornament for your Christmas tree. The decoration is 4-inches.
Climb aboard the Tannenbaum Express for a season to remember! Be sure to add your favorite Scentsy fragrance to create the perfect holiday moment. We love Cozy Fireside wax melts or Cranberry and Tinsel Bricks. You might also like the smell of Blueberry Pancakes.
It's only available while supplies last!
It reminds me of holiday tree picking and decorating traditions, a ride on the train to the North Pole, and adding your favorite Scentsy fragrance makes it a personal moment. It's the celebration of the holidays and a piece you're sure to love year after year.
*The Tannenbaum Express Scentsy Warmer is available using half-price Host Rewards. It requires two half-price items to save 50-percent. It cannot be purchased in the Bundle and Save.
Purchase your Tannebaum Express Scentsy Warmer before it's gone forever.