We received Neutrogena Rainbath in exchange for this post. All opinions remain our own.
Neutrogena Rainbath is a versatile shower and bath gel. It's an everyday bath wash that can be added to a shower puff, directly to the bath for added scent and bubbles, or a gel for shaving your legs.
The holidays are an exciting time, but they also include stress. We begin filling in the blanks with holiday traditions, entertaining, shopping, and time with family and friends from our everyday schedule. My holiday hack for stress is Neutrogena Rainbath.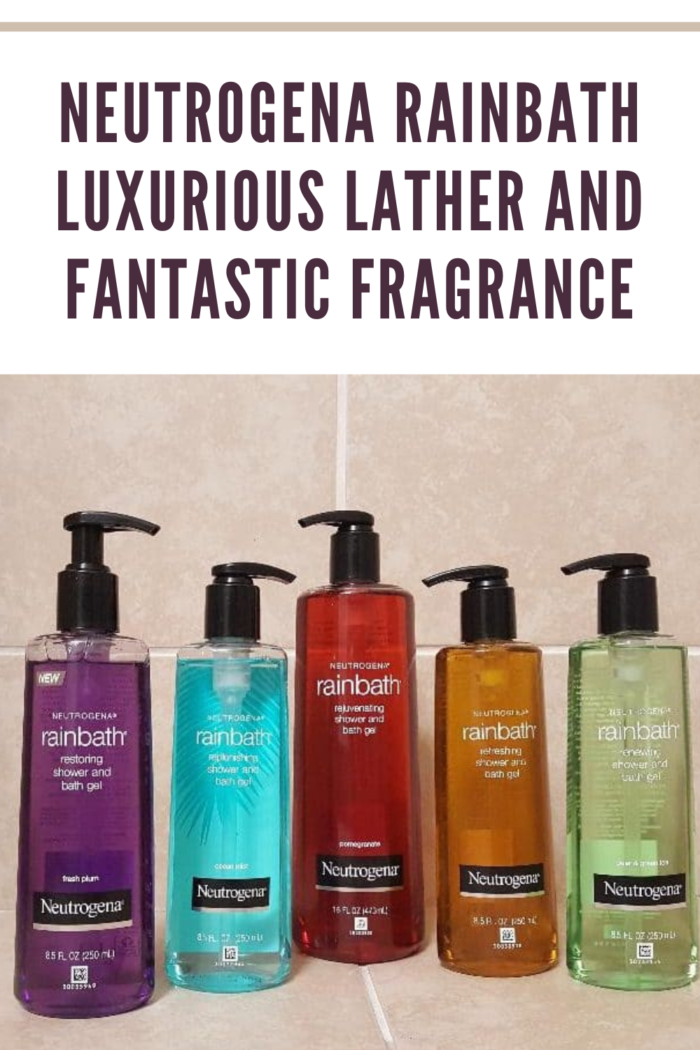 Neutrogena Rainbath is luxurious clean and available in five incredible scents:
Refreshing Shower and Bath Gel – Original
Renewing Shower and Bath Gel- Pear & Green Tea
Rejuvenating Shower and Bath Gel – Pomegranate
Replenishing Shower and Bath Gel – Ocean Mist
Restoring Shower and Bath Gel – Fresh Plum
They all have a fantastic fragrance, and with so many options, there's a scent perfect for your mood. We love the Fresh Plum.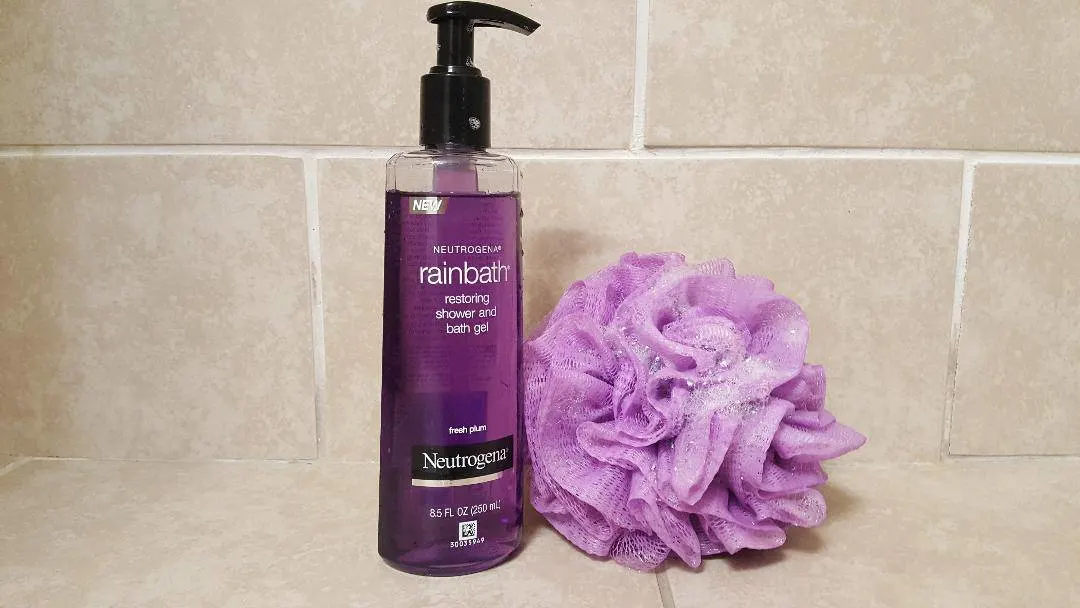 Neutrogena Rainbath
Everyone in my home loves this versatile shower/bath gel. I love that it works great as a gel for shaving my legs. The best part is that it fills the shower with a fantastic fragrance. It's like aromatherapy.
None of the five scents are overwhelming. They do not have a perfume smell. They are light and crisp, leaving a subtle scent on the skin after showering.
The gel is a great consistency. Nothing too thick nor sticky. It leaves skin feeling clean and moisturized.
I love that showering is my time. Adding Neutrogena Rainbath makes me feel like I get to go to the spa for a few moments in my day. Fantastic fragrance and a luxurious lather wash all the stress away.
This holiday and into the new year, wash stress down the drain with Neutrogena Rainbath. Make it your time, whether it's a shower or a long soak in a hot bath, Neutrogena Rainbath offers the incredible scent to put you back in the game.
This shower gel was awarded the Best in Beauty by Allure in 2017.
Find your favorite Neutrogena Rainbath at Walgreens and other retailers nationwide or online.