A painting business is easier to start than many others. Unlike an electrician, you won't have to go through training, apprenticeships, and examinations before starting your business.
All you need is the right equipment, an understanding of how to paint, and the drive to build a successful painting business. But make sure you have the right insurance for painters to protect yourself, recommends Public Liability!
Here is everything you need to know to start a professional painting business today: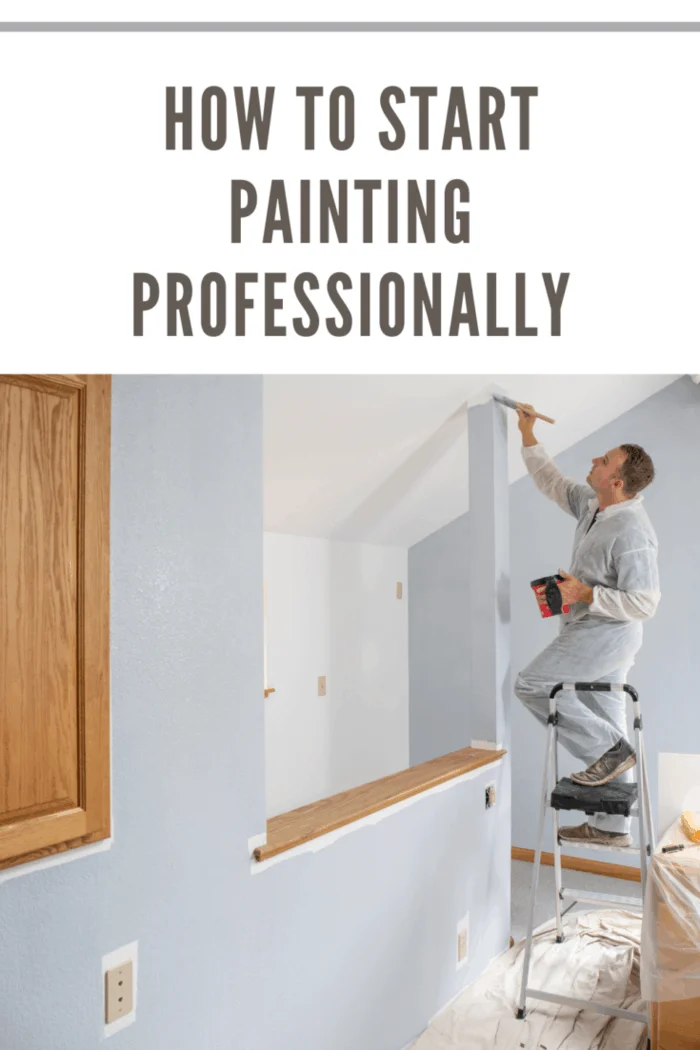 1. Understand Your Customers
The first step to starting your painting business is understanding your position in the market. This will be determined by where your business is located geographically.
If most of the buildings in your area are commercial properties, then your primary customer base will come from these properties. Similarly, if you're situated in a residential area, then painting the interior and exterior of homes will be your focus.
If you haven't already picked a retail space, then you can also choose the kind of property you want to paint and then rent space accordingly.
2. Create a Business Plan
After establishing your target market, the next step involves writing your business plan.
Your business plan is a dossier containing all the necessary information you, a potential investor, and anyone else need to know about your business.
Through writing your business plan, you will have to gather data about the painting industry in your chosen area and analyze that data to position yourself in the market.
You'll need to define your business goals and establish achievable milestones to enable your business to grow.
By the time you've finished writing your business plan, you should clarify why you're building your painting business and where you expect to see it in the future.
3. Register Your Business
Before you can start painting professionally, you'll need to register your business with the government.
This involves:
Registering your business name.
Choosing a legal structure.
Securing an online domain and building a website.
Getting necessary licenses.
Different states may require different licenses, so it's always good to browse through the registration and licensing section for painting businesses in your state to understand what licenses you need.
Once you've completed all the paperwork involved in this stage, you can officially launch your painting business and start painting professionally.
But before you do that, there are certain things you need to consider.
4. Analyze Your Finances
As a painter, your main focus should be on generating revenue. To understand how you can do this, you need to find a revenue structure that works for you.
Ask yourself questions like:
Do you need employees? How many?
What kind of equipment do you need?
Do you currently have the funds to contribute to your business?
Do you need a business loan?
Do you need to set up an administrative department for your business?
Small businesses won't need an administrative department at the outset. But having at least one person dedicated to handling calls, sending emails and managing social media accounts can help you engage with customers better.
If you don't have the funds to run your business, you can consider getting a business loan. Most painting businesses will require equipment to start work. While brushes and ladders may be cheaper, you'll also need transportation.
A business loan or an investment can help you get your painting business off the ground.
Get Your Equipment Ready
To paint professionally, you don't need to invest in expensive equipment. But some of your equipment will cost more than others. Your biggest expenditure at the beginning will be in purchasing a truck/van so you can transport your employees and equipment to work locations.
If you don't want to invest in purchasing a truck or a van at the beginning, you can consider renting them. However, you may not be able to add your business' branding to rented vehicles.
Other than that, you'll need paintbrushes, rollers, and at least one ladder. You can include that in the service package cost for paint and other equipment. This means that the amount the client is paying you includes the cost of the paint they want to use. This helps you get your business off the ground easier.
Build a Portfolio
In the earlier stages of your painting career, you may not have enough clients who can provide testimonials and reviews. A portfolio of the kind of work you can do can let potential clients learn about your painting skills.
Add your portfolio to your social media pages, as well as to your website. If you have any specialized skills as a painter, ensure that you include that.
While many painters know how to paint effectively, specialized skills such as painting historic buildings, providing certain finishes, etc., are the domain of a few. If you don't have specialized skill sets, then consider learning them to distinguish yourself from the competition.
A Website, Social Media, and Local Listings
To be able to start painting professionally, you'll need to build visibility and let people know that you're in the painting business.
There are four core ways you can do this:
Website: Create an SEO-integrated website to rank high in search engines. Add a 'price estimate' box on the landing page, and provide accurate contact information.
Social Media: Facebook will be your primary business social media platform. You can consider making relevant updates about your business and industry and target market your audience with paid ads.
Local Listings: Ensuring that your business's name is added to online and offline local listings will help bring local clients to your business.
Referrals: Ask your friends, family members, old clients, and people in your network circles to refer your services to potential customers.
Creating a marketing budget centered around a marketing strategy will help you with lead generation.
Starting a painting business is easier than establishing it.
Once you've started to paint professionally, your next step will be to set short-term goals that enable business growth and bring more clients to your business.