The key to survival for any business, small or large, is ensuring that you have the best possible marketing strategy.
In the digital age, it is much easier to market your company and products, but it does mean the competition is tougher.
To help you stand out from the crowd and really give your company a boost in the right direction, take a look at our five major marketing tips for any small business and see how much you benefit.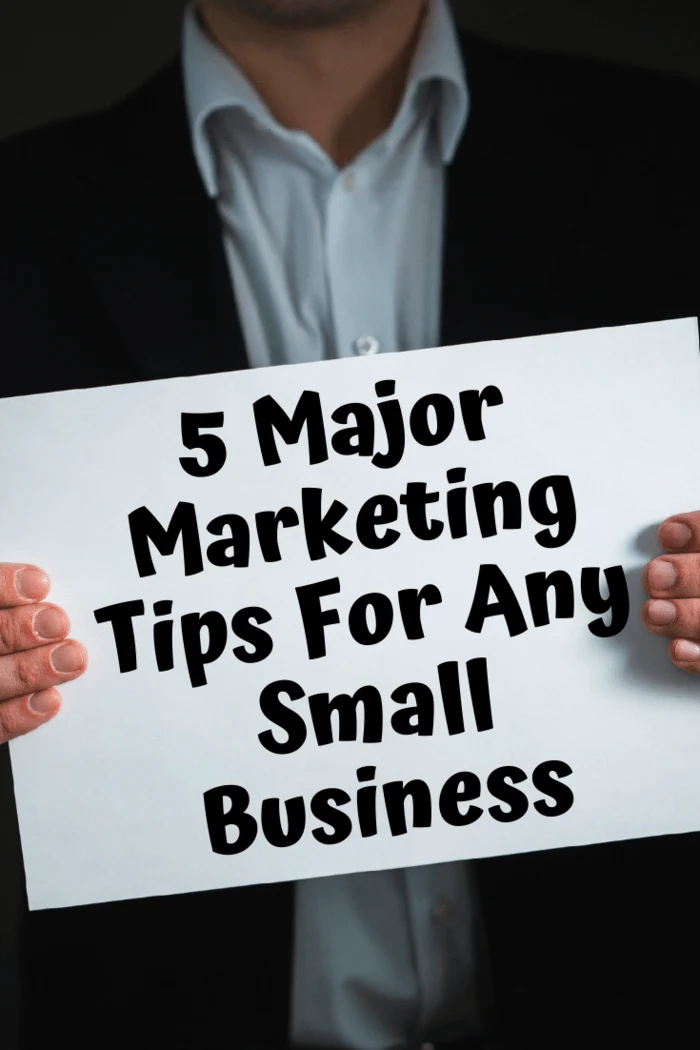 5 Major Marketing Tips For Any Small Business
Blog, And Blog Well.
Regardless of the company you run, blogging is an excellent way of bringing in customers.
You should keep it updated three times a week and ensure that the content inside is excellent quality so that readers are engaged.
Additionally, high-quality content that uses good SEO will obtain higher search engine rankings, which will draw potential customers to both your blog and your website.
Keep Your Social Media Updated.
Social media is an essential aspect of any online marketing strategy and arguably one of the most important.
If your business platforms are left without updates or lack relevant content, it will leave customers feeling less interested in what you have to offer.
You need to make sure that every platform your business is on is updated at least three times a week.
However, for the best results, you should have posts scheduled to go out a few times a day. you.
Personalized Promotional Items.
You would be surprised by how effective personalized promotional items can be, especially if you give them away or sell them for a reasonable price.
You have the option to get so many different items engraved, from handcrafted mugs to cute tote bags to cheap personalized pens.
Using these items in any public setting whether you're at the bank or the grocery store will signal to others that you support the business and will create interest even in a casual way.
Think About Going Mobile.
Surprisingly, this is a relatively new marketing strategy.
The vast majority of people now own a mobile phone or mobile device that can access the internet and receive messages.
Recent studies have also shown that around 98% of text messages from companies are opened, which could result in excellent leads.
Text message marketing could be the next big thing for your company, and so if you have not already developed a mobile marketing strategy, now is the time to do so.
Get Visual.
Customers are becoming more and more interested in visual marketing and advertising.
Using bold and vibrant graphics to catch the eye of those who are surfing the web can prove very beneficial.
However, you also have the use of live streaming to boost your visibility really.
People love to be engaged with live video sessions, and these can be used as a Q&A or just as a means to reveal your latest product.
They are massively popular, and you need to start utilizing them if you have not done so already.
Additionally, create a YouTube channel to visually interest the audience.
Perhaps hire a company like Socialboss to help you reach more views to your video content.
To Conclude.
Hopefully, this guide has given you a better idea of how you can improve and implement a good marketing strategy for your business.
We know that it's not always easy, but with both physical and digital methods of spreading the word, we know you will get there in no time.
Just remember each of these tips, and you will be fine and on your way to success.
---
Resources:
https://foundr.com/articles/marketing/marketing-strategy
https://www.pens.com/uk/c/value-pens
https://socialboss.org/buy-youtube-views/