Whether it's "officially" Pumpkin Spice season or just the flavor that you're passionate about, this easy Pumpkin Spice Syrup is one you can make all year long.
It's easy to make and you can store it for several weeks so pumpkin spice bliss is basically on call!
Stir it in your coffee, make a pumpkin spice latte, but why stop at coffee?
For a cup of pumpkin bliss coffee try adding pumpkin spice to the grinder before grinding your coffee beans.
Use Pumpkin Spice Syrup on:
pancakes
waffles
oatmeal
french toast
hot chocolate
buttercream frosting (use instead of vanilla)
homemade whipped cream (use instead of vanilla)
eat it from a spoon (no judgment here)
It's a great addition to this Copycat Starbucks Salted Caramel Pumpkin Spice Frozen Coffee Recipe
Drizzle it over Quinoa and Pumpkin Seed Stuffed Acorn Squash Recipe
Add a splash to this Gluten Free Pumpkin Pie Tartlets Recipe
Use it to make these Pumpkin Spice Cupcakes
Drool over it in this Pumpkin Cheesecake Recipe
Try it with Pumpkin Chocolate Chip Muffin Recipe
Skip the maple syrup and use this pumpkin spice syrup instead over Easy Pumpkin Pancakes
It's incredibly simple.
So simple that it's basically "simple syrup" with spices.
Ingredients in a saucepan.
Whisk.
Boil.
Whisk a little more.
Remove from heat
Add some liquid.
Done.
Yup.
Like that easy.
The addition of condensed milk elevates the flavor and makes this syrup creamy and rich–it's an indulgence!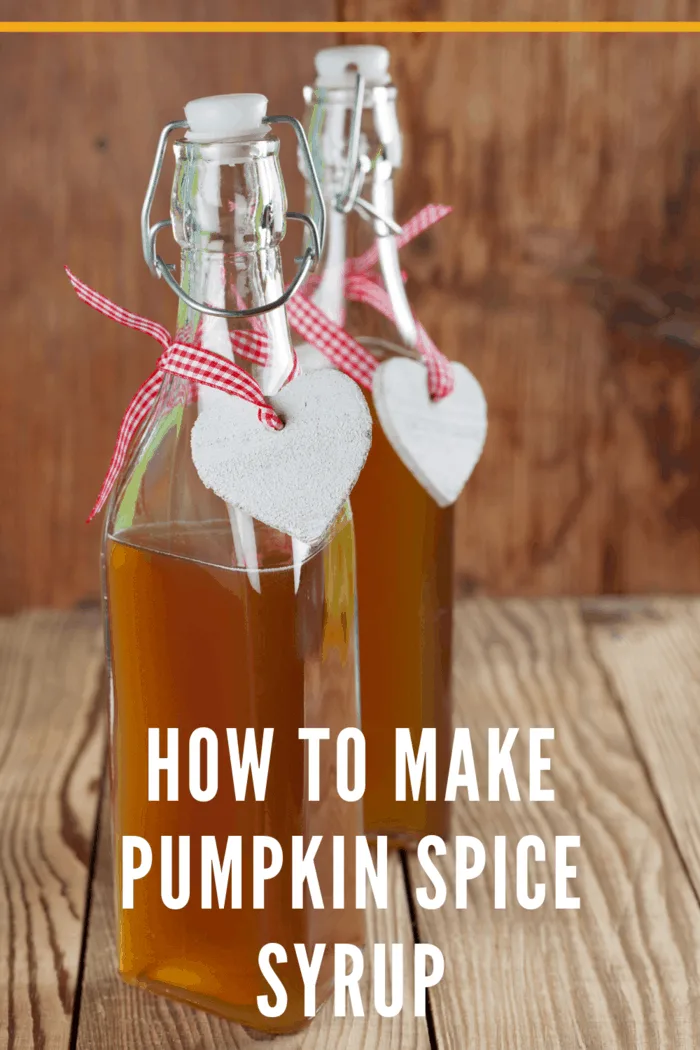 Ingredients:
1 cup water
1 cup sugar
2 Tablespoons canned pumpkin puree
3/4 teaspoon pumpkin spice
1/4 teaspoon salt
2 Tablespoons sweetened condensed milk
1/4 teaspoon vanilla extract
Directions:
In a medium saucepan over medium heat combine the water, sugar, puree, pumpkin spice, and salt.
Whisk together until sugar dissolves.
Bring mixture to a steady boil, turn the heat down to medium-low and continue to simmer for 10 minutes.
Remove from heat and whisk in condensed milk and vanilla extract.
Store in an airtight container for up to six weeks in the refrigerator.
Shake before use.