This season why not indulge in the flavors of fall in a delicious Pumpkin Cheesecake. This recipe is great and makes a cheesecake worthy of the Thanksgiving finale or just a well-deserved reward.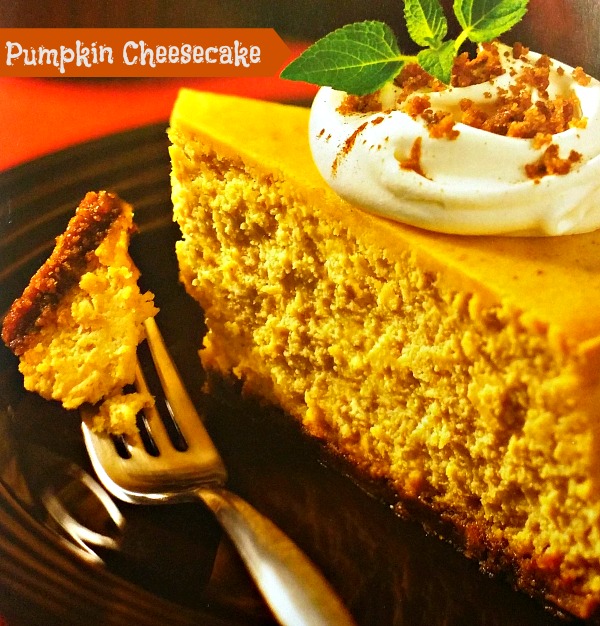 Pumpkin Cheesecake Recipe
Author:
Ingredients
[b]Ginger Snap Crust[/b]
1 cup Ginger Snaps, crushed
3 Tsp Butter, melted
1 Tsp ground cinnamon
2 Tbsp Brown Sugar
[b]Filling[/b]
4 (8oz) packages of cream cheese, softened
1-1/2 cups sugar
5 eggs
1/4 cup all-purpose flour
2 tsp Pumpkin Pie Spice
1 can pumpkin
2 Tsp rum
1 cup Heavy or Whipping Cream, whipped
Instructions
[b]To Make Crust:[/b]
Combine ingredients. Lightly grease a 10-inch spring-form pan and line bottom with crumb mixture. Pat firm and chill.
[b]
To Make Filling:[/b]
Preheat oven to 325 degress.
Beat softened cream cheese 'til fluffy.
Slowly beat in sugar.
Add eggs, one at a time, beating well after each addition.
Gradually beat in flour, spices, pumpkin and rum.
Pour batter over crust.
Bake for 1-1/2 to 1-3/4 hours or until filling is set.
Cool for an hour.
Refrigerate several hours.
Garnish with shipped cream and a sprinkle of cinnamon.