I received Community Coffee Cold Brew in exchange for this post. All opinions and my love for fall flavored coffee remains my own.
Coffee has always been what gets me through. I'm not picky. I'll take it hot or iced, black, with cream. It's the goodness of the morning that I look forward to that keeps me committed.
Let's face it, there are so many ways to brew the magic bean, but none are as unique as the cold brew. It might be elusive due to it's 24 hour steeping time, but it's an elixir that is delicious.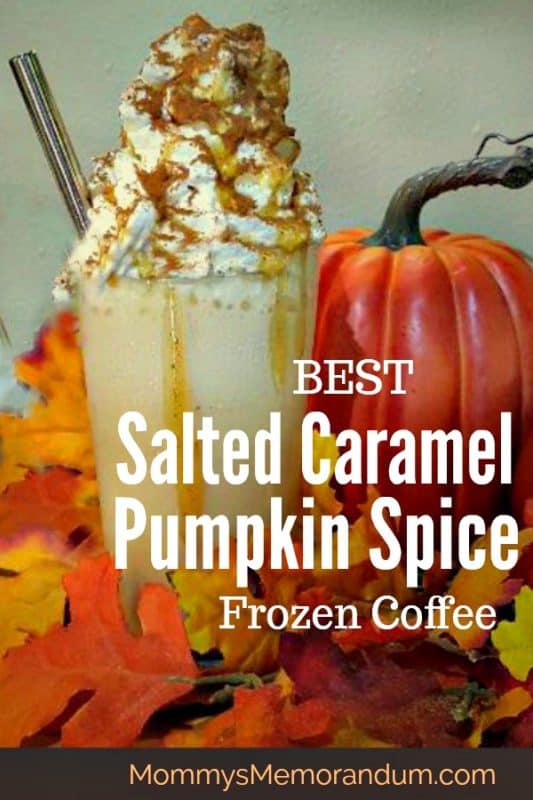 Community Coffee Cold Brew Coffee sent me a box to try and their attention to detail comes through. It's fresh, flavorful coffee you can brew at home.
From the pitcher, it's rich tasting with a smooth finish. I love that it is made with 100-percent select Arabica coffee beans and roasted to perfection. The taste comes through.
Because it's cold brewed, there is no bitter taste. Coffee's bitterness comes from the hot water.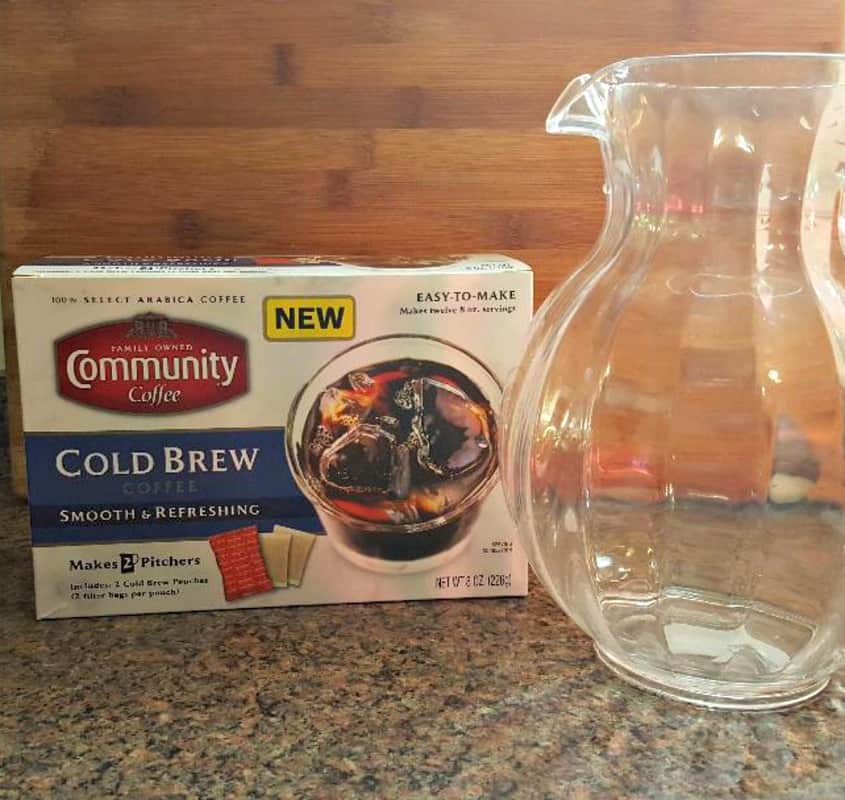 Community Coffee Cold Brew Coffee is easy to make. Add one Cold Brew Pouch, drop both filter bags into a 2quart pitcher.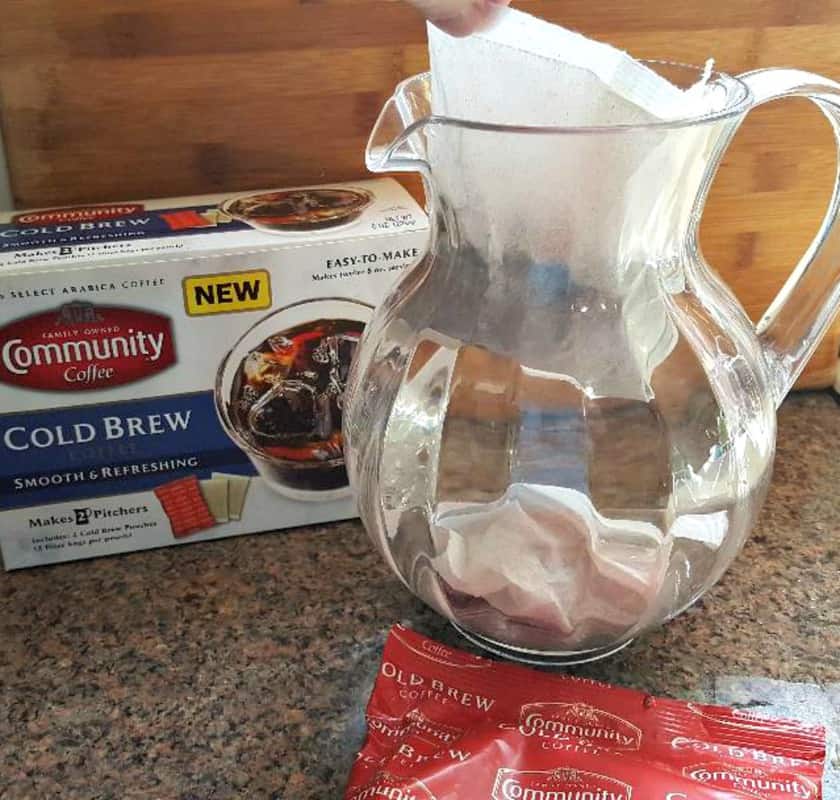 Add four cups cold, filtered water.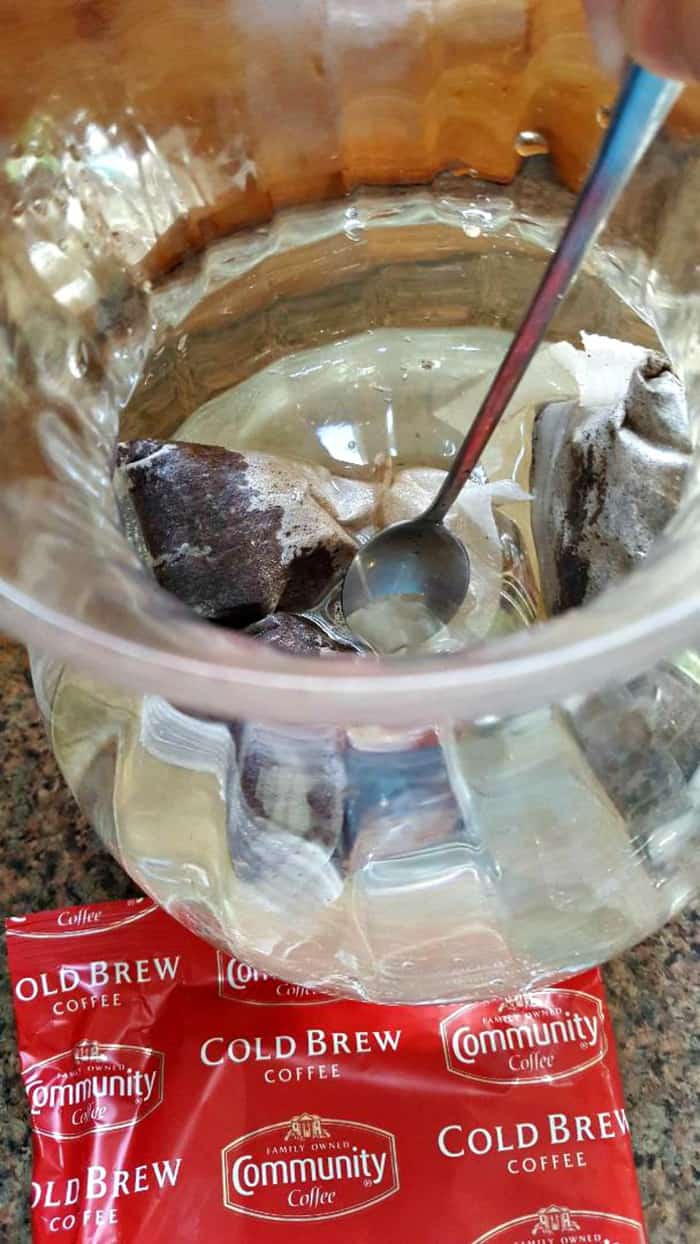 Gently push down the filter bags to steep in the water.
After 24 hours, add 3 cups of cold, filtered water to the brew and serve over ice or try this fall favorite this Salted Caramel Pumpkin Spice Frozen Coffee.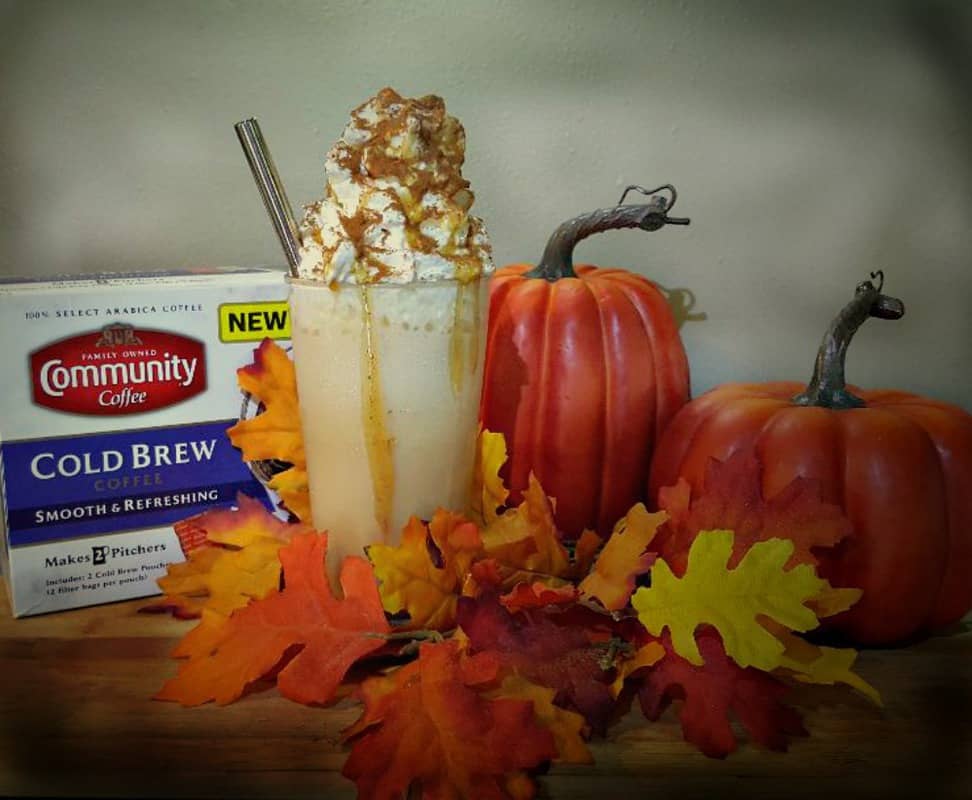 Salted Caramel Pumpkin Spice Frozen Coffee Ingredients:
3/4 cup Community Coffee Cold Brewed Coffee
1 cup milk
1 Tablespoon sugar
1/4 cup caramel ice cream topping
1/2 teaspoon sea salt
2 tablespoons pumpkin puree
1/2 teaspoon pumpkin pie spice
2 cups ice
whipped cream, for garnish
cinnamon, for garnish
caramel ice cream topping for garnish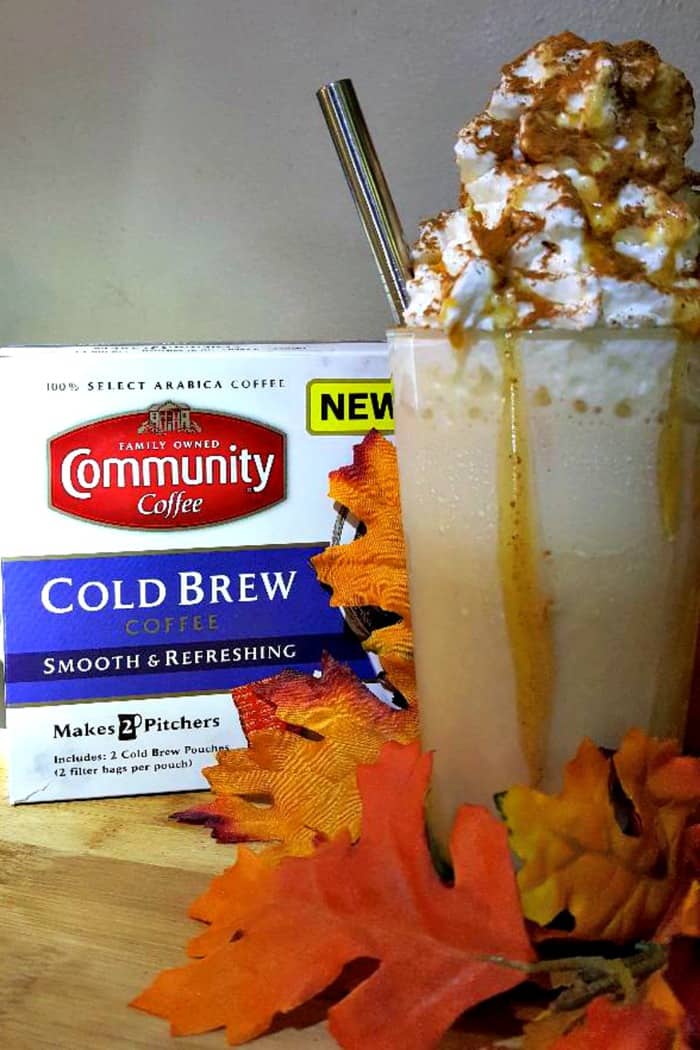 Salted Caramel Pumpkin Spice Frozen Coffee Instructions
In a blender add the caramel ice cream topping and sea salt.
Combine all of the ingredients in a blender. Blend until smooth and all the ice is crushed.
If desired, garnish with caramel topping, whipped cream , and cinnamon.