Adding a little John Green and Paper Towns to scrapbooking could just be the perfect combination! The book was wonderful and the beginning of the movie, pretty close to the reading, and then the movie ripples out into a beautiful story.
Scrapbooking and I go way back. It was 1990-something. I had a wonderful friend, Laurie, who taught scrapbooking basics at our church. It was nothing fancy back then. Colored, acid-free paper and an acid-free Sharpie with a touch of acid-free glue. It caught on, and now everyone seems to be leaving behind some elaborate and breath-taking memory books.
Paper Towns is now on DVD everywhere and might just be the best way to scrapbook. John Green is quickly becoming one of my favorite writers. While I was reading The Fault in Our Stars, I told you I had to look at who wrote it because the emotions were so beautifully shared in words. Paper Towns was the same.
Paper Towns Synopsis:
After the phenomenal success of The Fault in Our Stars, author John Green returns with another heart-warming tale in PAPER TOWNS, available on Blu-ray™ and DVD October 20th. The story focuses on Quentin, a high school senior who has been in love with his enigmatic neighbor Margo since childhood. After taking him on an all-night adventure through their hometown, Margo suddenly disappears–leaving behind cryptic clues for Quentin to decipher. The search leads Quentin and his quick-witted friends on an exhilarating adventure that is equal parts hilarious and moving. Ultimately, to track down Margo, Q must find a deeper understanding of friendship–and true love.
Through the years of scrapbooking, I've learned a few things. I'd like to share them with you here in these
10 Scrapbooking Tips!
1.) Always Use Acid-Free: Acid-Free paper, pens, and glue will preserve your photos.
2.) Stick to Classic Shapes: Looking through my scrapbooks, I wish I hadn't cut my photos into stars and silhouettes. I think the classic square, rectangle, and circle offer more interest and preserve the photo.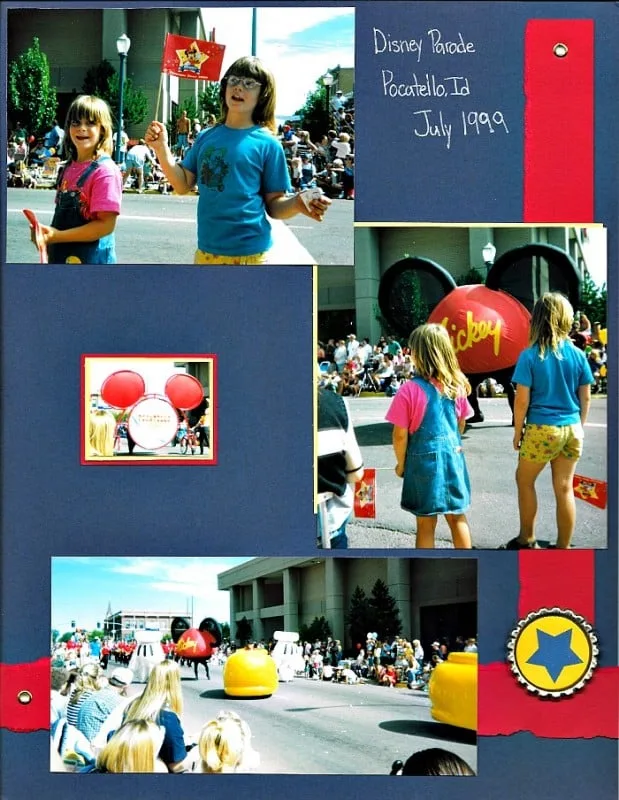 3.) Don't Start with Wedding Photos: Use photos that you can easily reprint. This way, you still have the memory if you trim too much, add too many embellishments or decide you really aren't a fan of scrapbooking.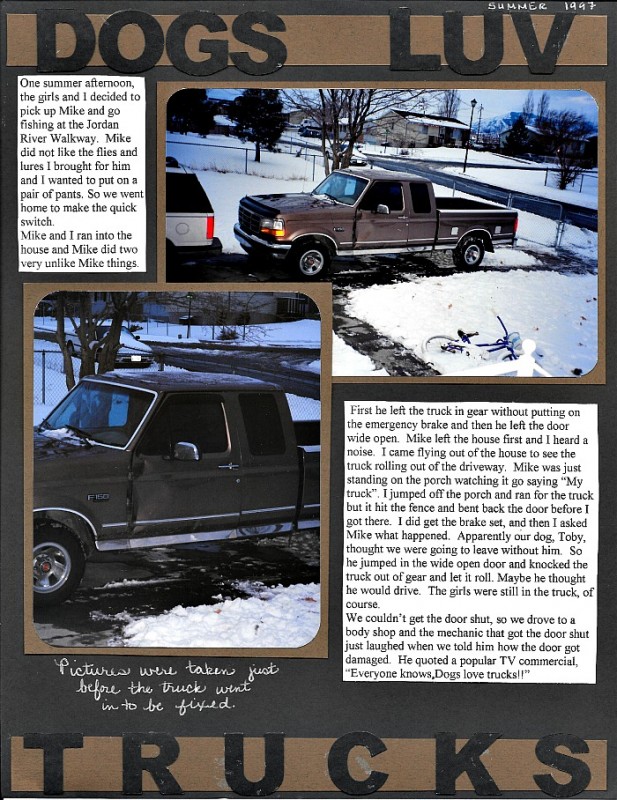 4.) Journal. I think this is the root of a good scrapbook. The photo will trigger some memories, but journaling shares the story, in your own words, long after you're gone.
5.) Don't Use Every Photo: Pick your favorite and make it the star of the page.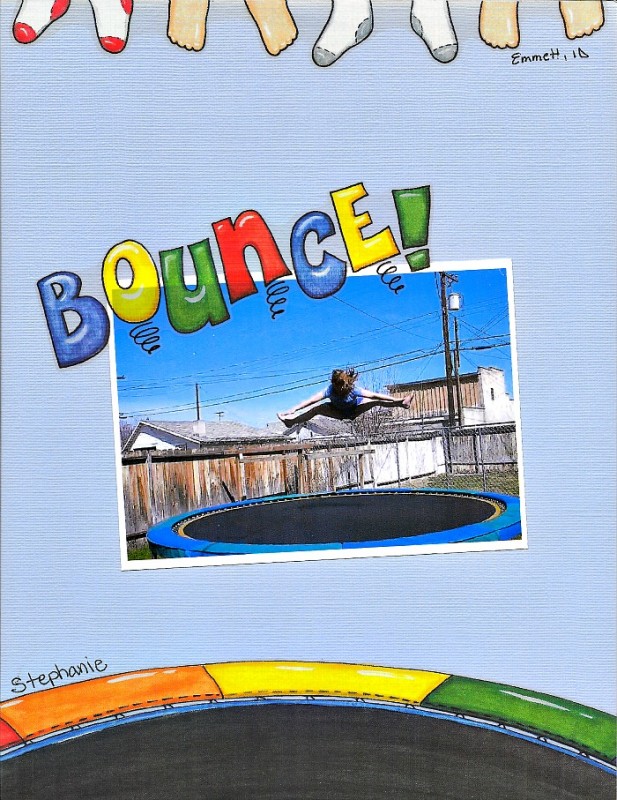 6.) Don't go overboard with embellishments: I love stickers and glitter as much as the next person, but don't overdo a page with them. Let your photos be the focal point.
7.) Keep those patterned scissors at a minimum. Sure, those wavy lines are fun but use the patterned scissors sparingly. I like straight, simple lines best.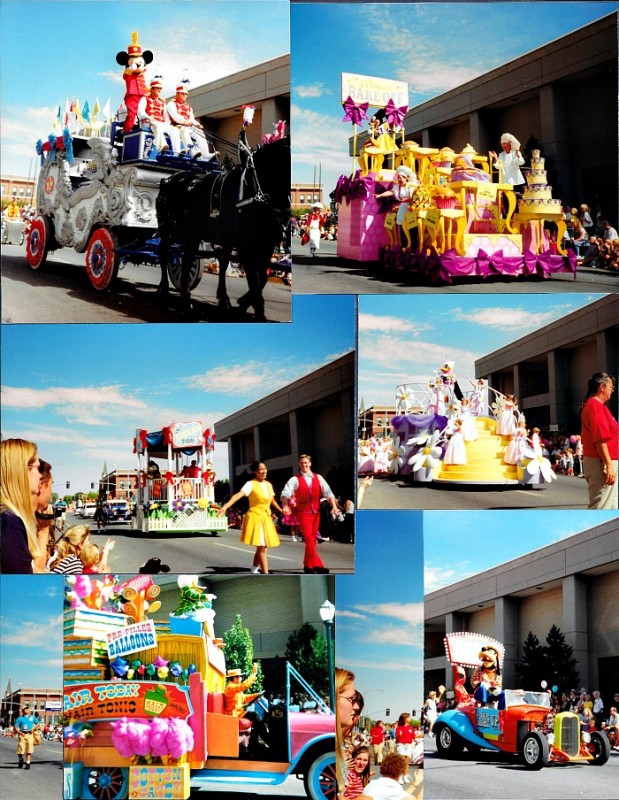 8.) Feel free to leave out the background paper: There is a story to be told, and sometimes, arranging your photos in squares and rectangles tell the story best.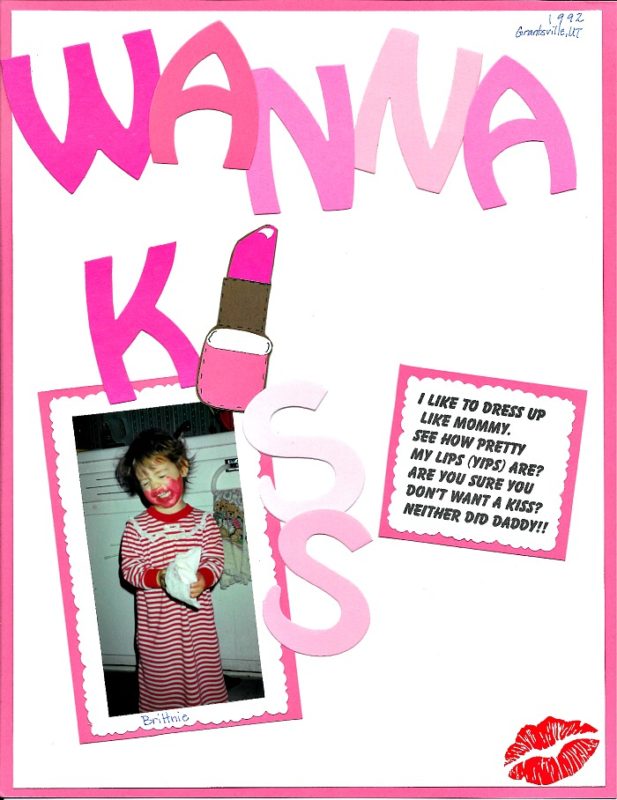 9.) Less can be more: Sometimes, one photo is all it takes to convey the emotion.
10.) Don't Compare: Your memories are your own. While you may admire someone's page, remember they may have been doing this for decades have access to better supplies. Celebrate your photos and make your memory book your own.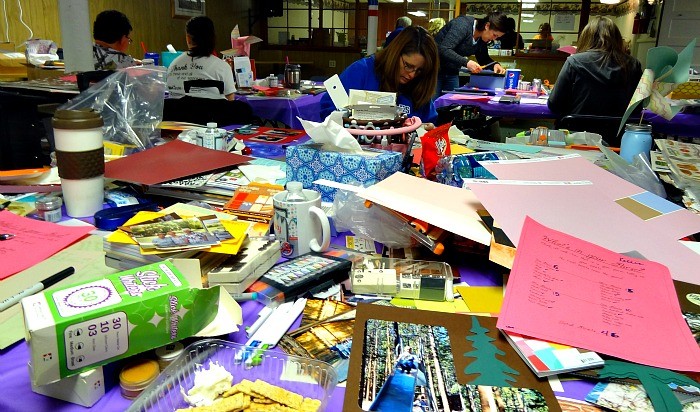 Now, you're ready! Invite the girls and get your scrapbooking party started! Make it a night of fun, food, and memories. Gather around tables, spread out, and enjoy the conversation and creativity best found with those we love!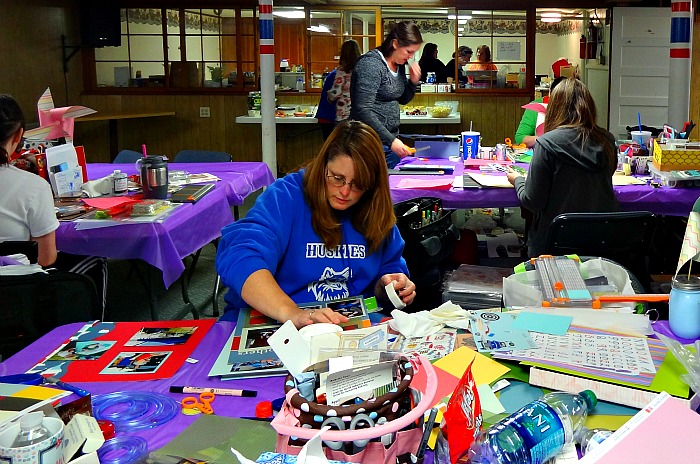 Watch a great movie, like PAPER TOWNS, while you get your scrapbooking game on!