Mpix collage wall art is the perfect way to capture a moment and display it.
We all know photographs are a way of freezing time.
It's a moment you can go back to again and again.
I've loved my years scrapbooking photo prints, and my walls are graffitied with photo canvas displays, but recently I discovered Mpix, and I'm never looking back.
I love storytelling, and Mpix now is my illustrator for the story.
MacKenzie is my social butterfly.
She does all the things with her girl squad.
They recently decided to celebrate Fall with a photoshoot with the talented Meghan Hall.
.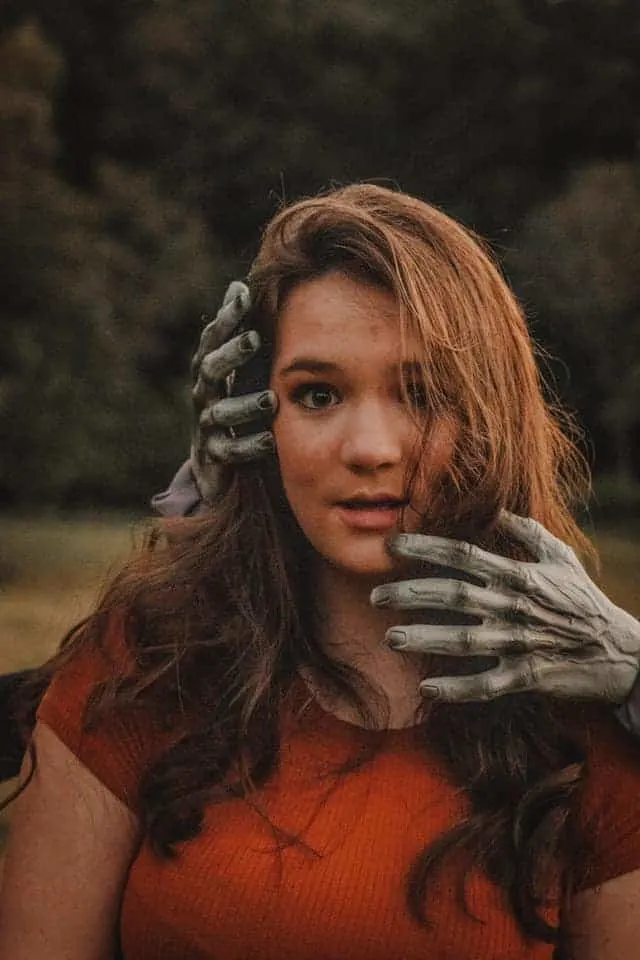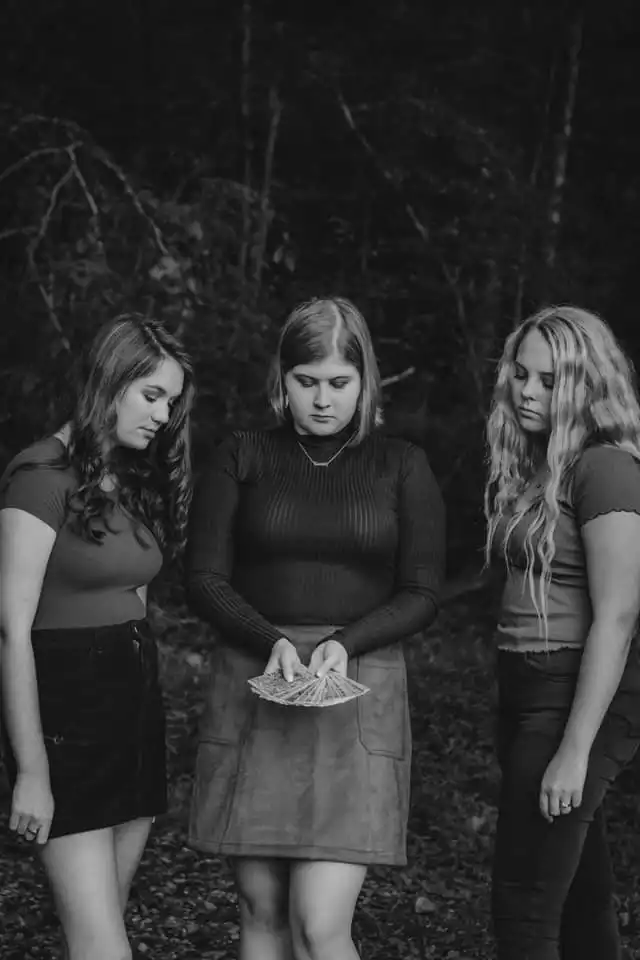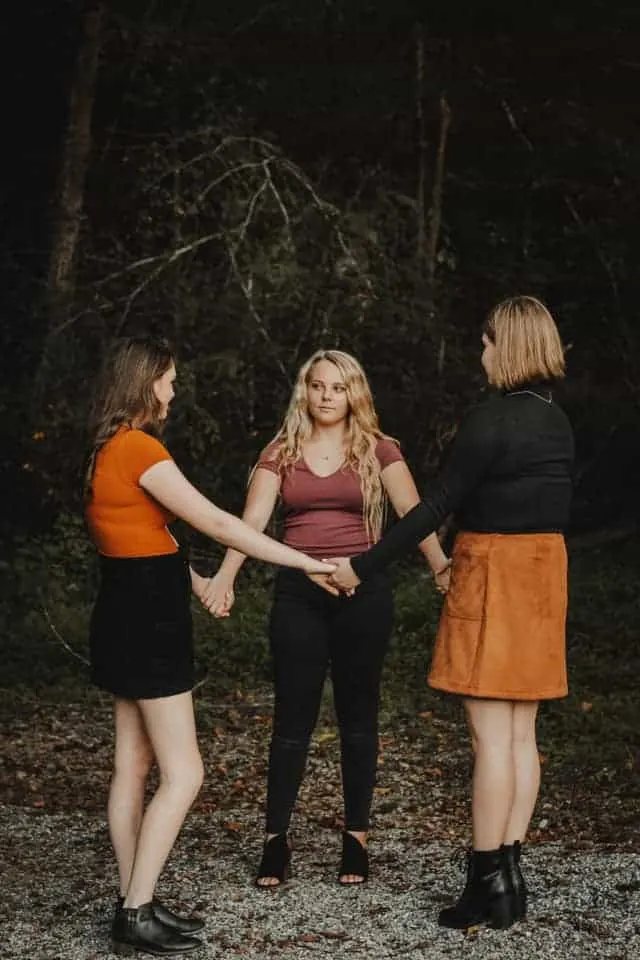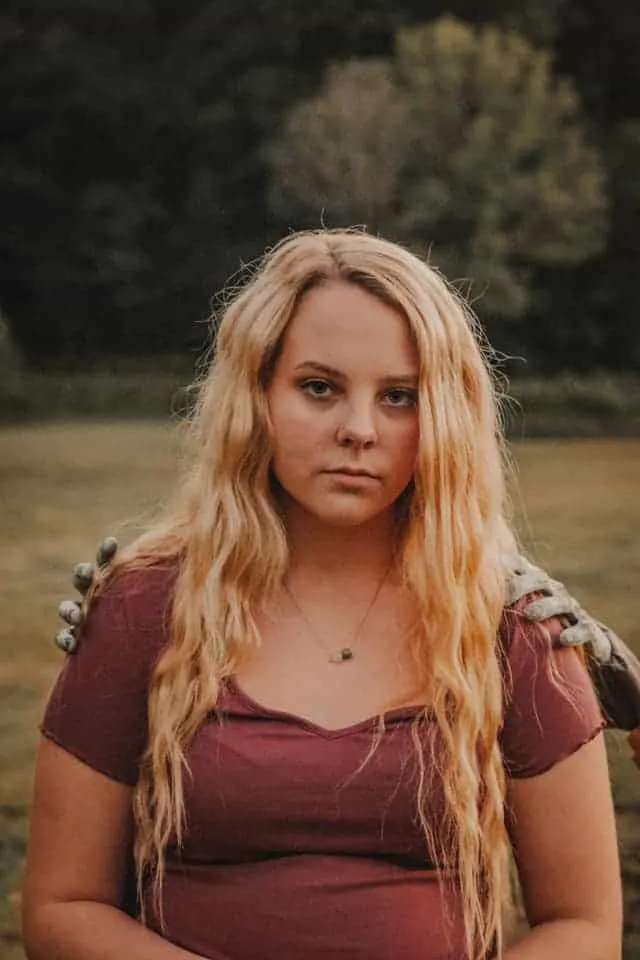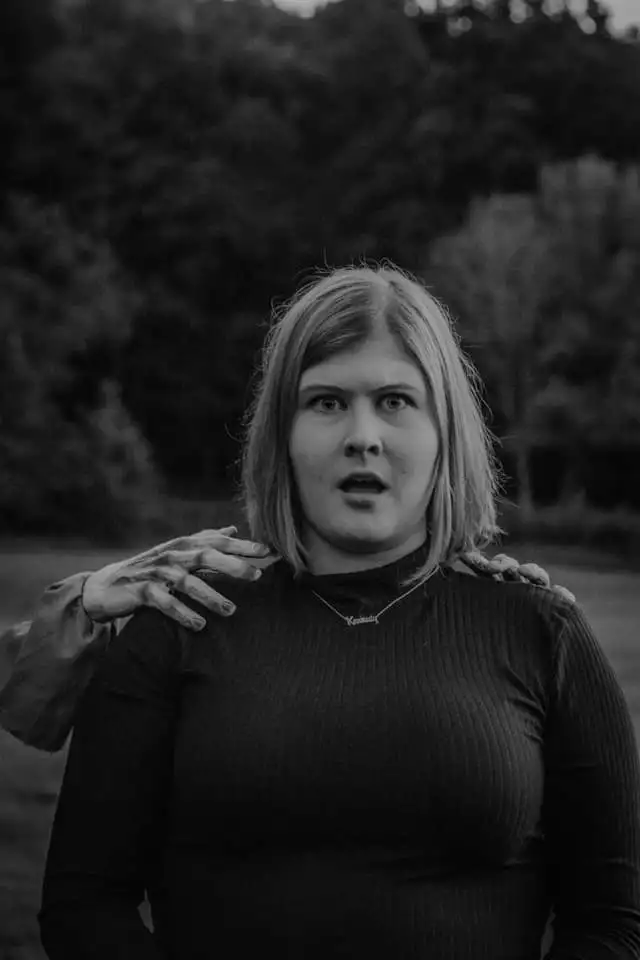 These girls do everything together.
Mpix offers wall collages in a variety of configurations and sizing.
MacKenzie has a small wall that we measured and chose a Mpix Collagewall that would fit.
We selected our photos, arranged them, and submitted them for our wall collage.
Within three days, Mpix arrived.
I asked my husband to hang the pictures before my daughter returned from work.
There were excuses.
There were more excuses.
"Just do it," I said.
So? He opened it up.
Mpix has a nifty hanging system that even had my husband saying, "They make this easy!"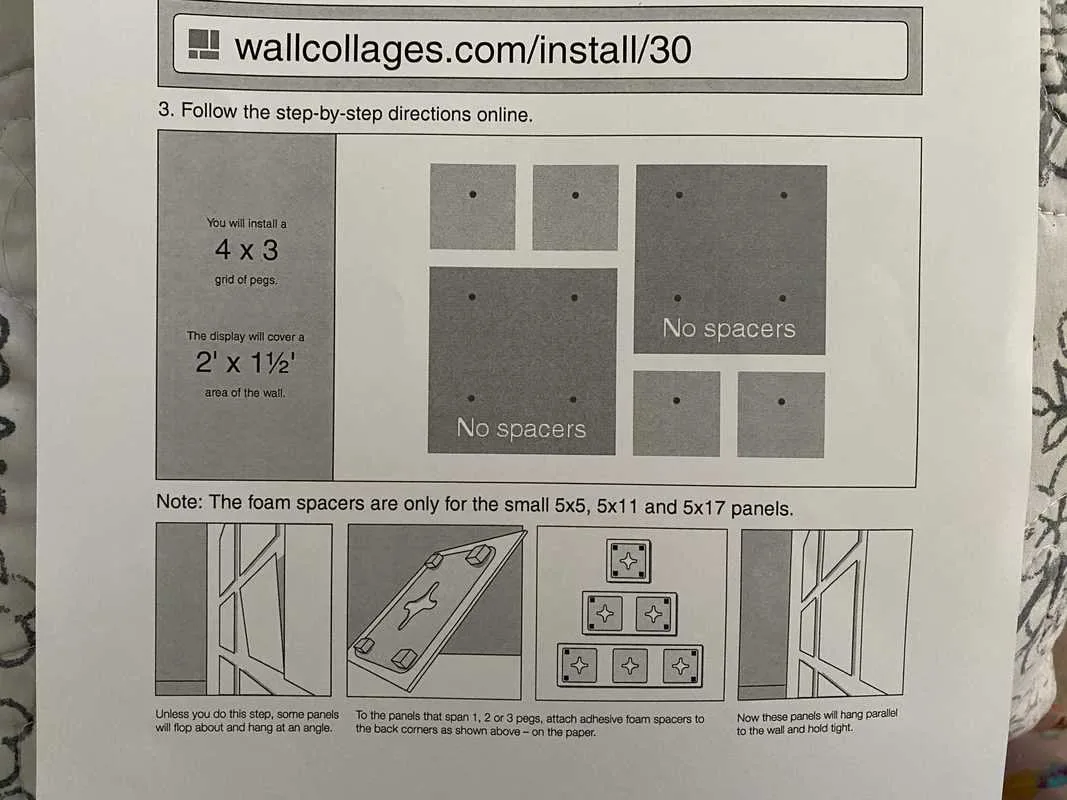 You use a template that shows you were to push the hanging tacks that hold the photo panels.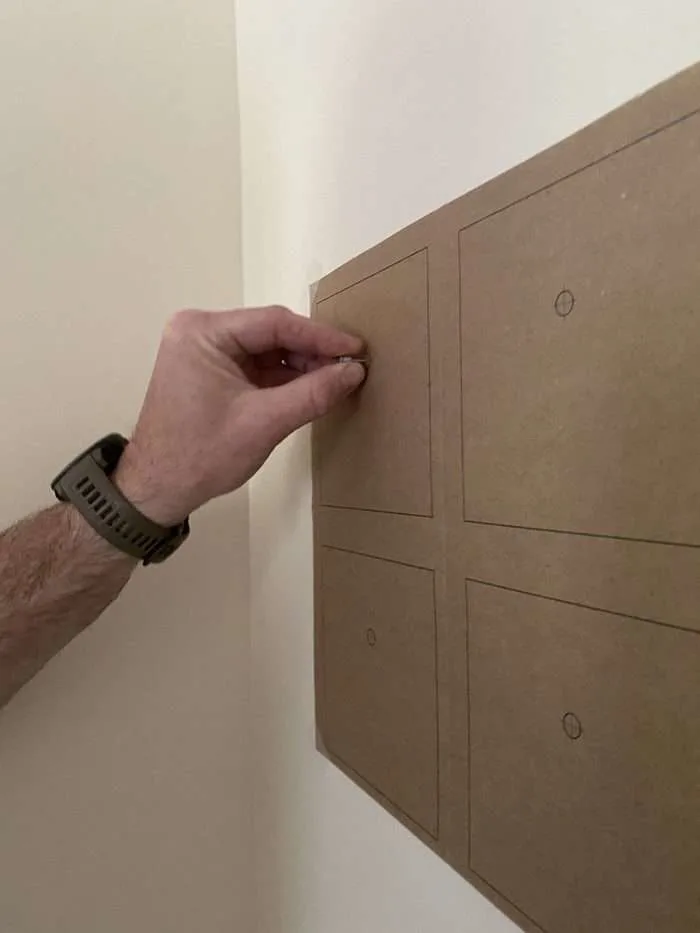 You attach foam squares to the corners of some photos to give them a "floating" effect.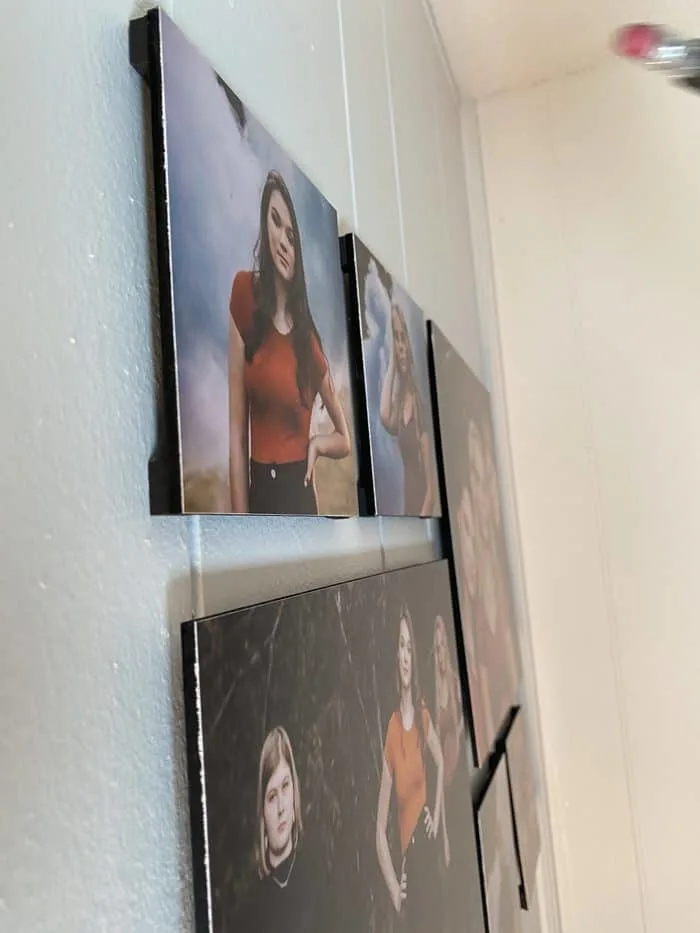 A packing slip shows your photo collage as you designed it on their easy-to-use website.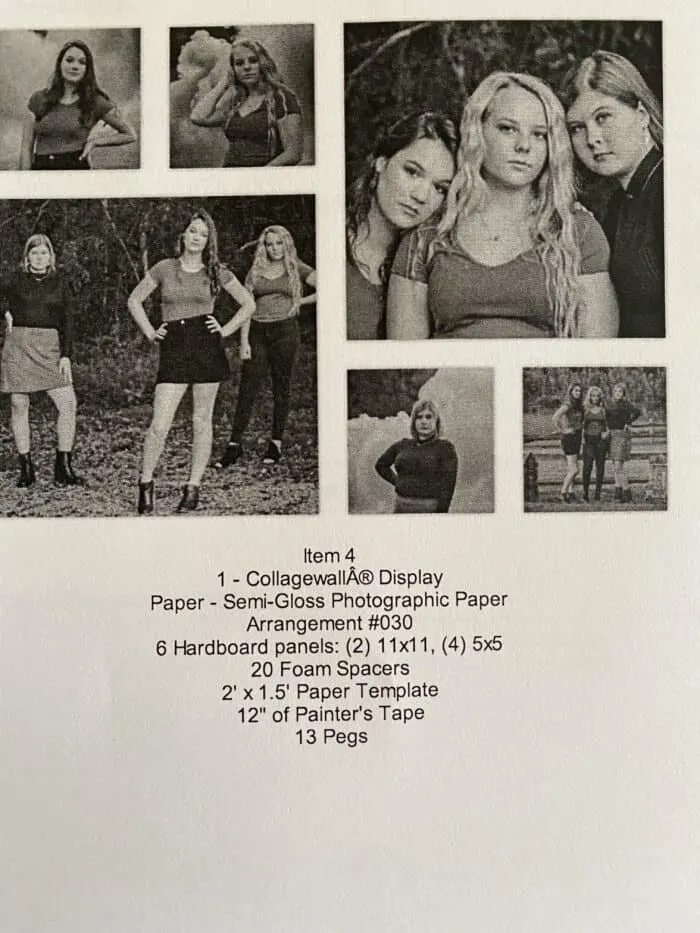 And just like that, you have an amazing wall collage where the photos are perfectly spaced and tight for a gallery look.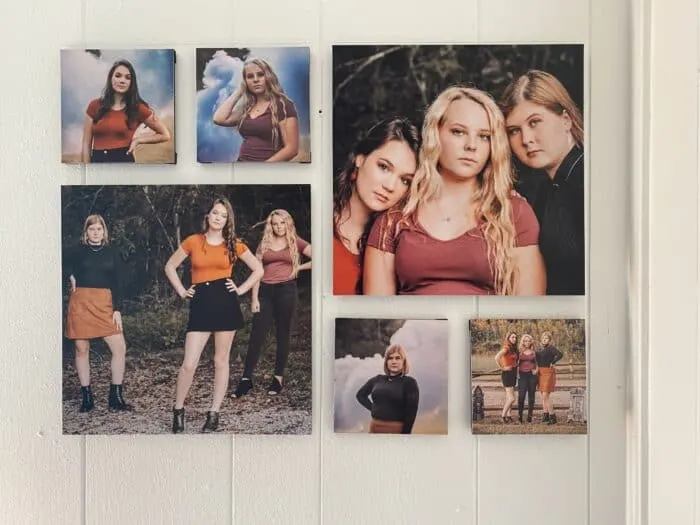 One of my favorite parts about Mpix wall collages is that we can order more and add to it or switch a couple of the photo boards out to mix and match seasons, moods, decor.
It's really one of the most versatile photos displays out there.
The turn-around time is insanely fast.
We loved our Mpix so much that we created another Mpix Collagewall to gift to MacKenzie's friend's mom, who paid for their photoshoot and would not accept our help, and it was here in three days.
Mpix has exceptional packaging to protect your precious photo boards.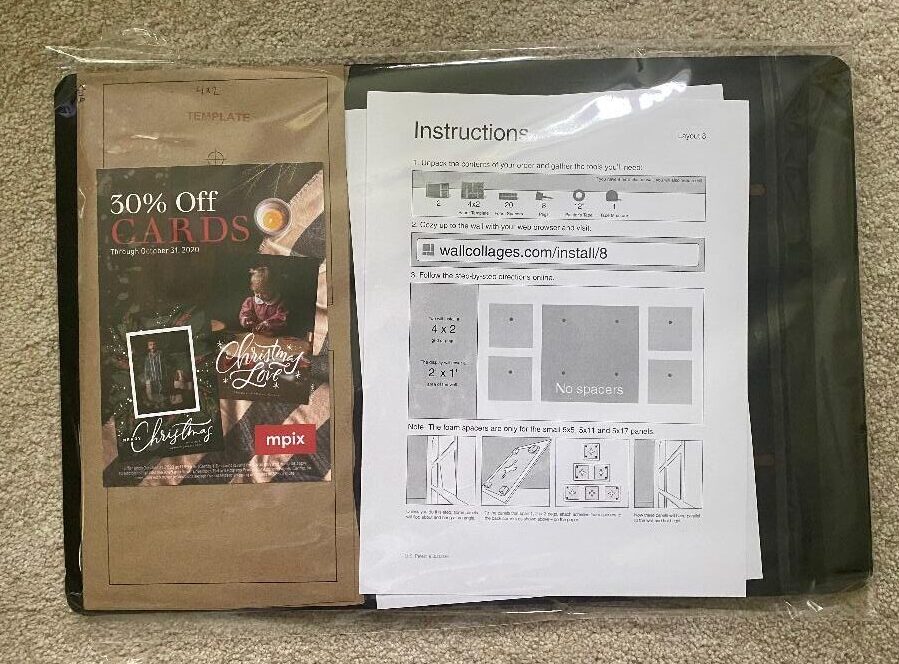 Once you unwrap it, open the cellophane sleeve and pull it out, you'll see your photo boards.
They are attached to a heavy black paper sheet that has perforations.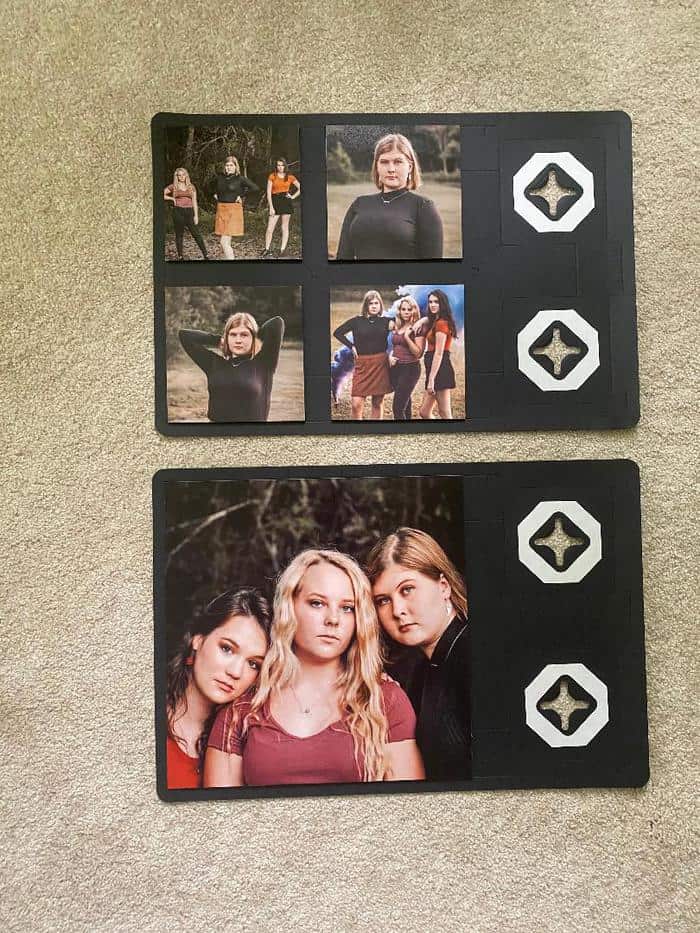 The white areas are where other photo boards would go for different layouts.
You'll see the heavy black paper attached to the photo boards on the backside.
This is how they hang on the hanging tacks.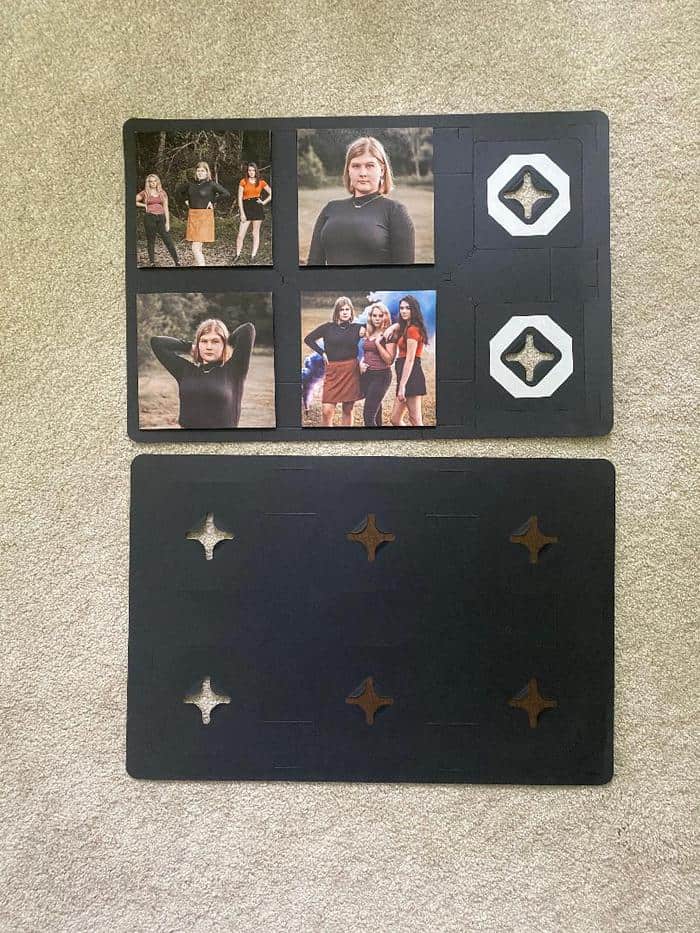 You simply push the boards out and glide over the hanging pin for the perfect fit.
It's incredibly easy with outstanding results.
Mpix offers a wide variety of objects that can be embellished with your photos.
You can get cards, calendars, photo books, bag tags, personalized cards, blankets, holiday ornaments, and keychains.
We also ordered photo mugs from Mpix for MacKenzie's Girl Squad, and they arrived the day after the wall collage.
The mugs are quality mugs with high-resolution photos and outstanding colors.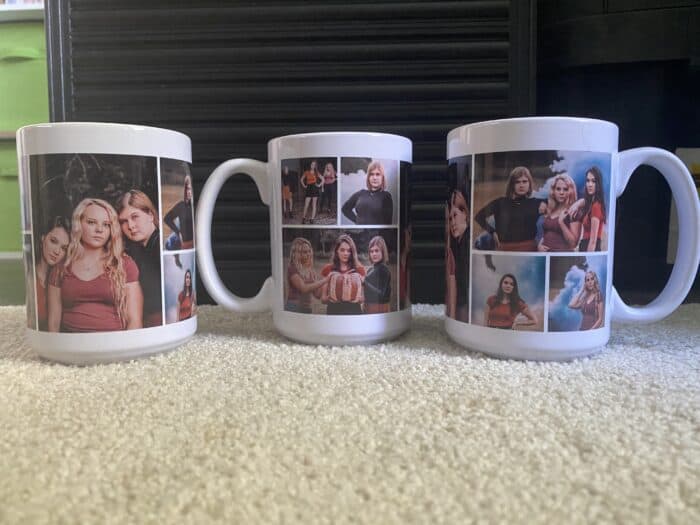 There were many layouts to choose from for a collage, or they have templates for holidays for even more options.
These mugs would make a great gift idea for any occasion with options for one photo or more so you can select your favorite photo to gift!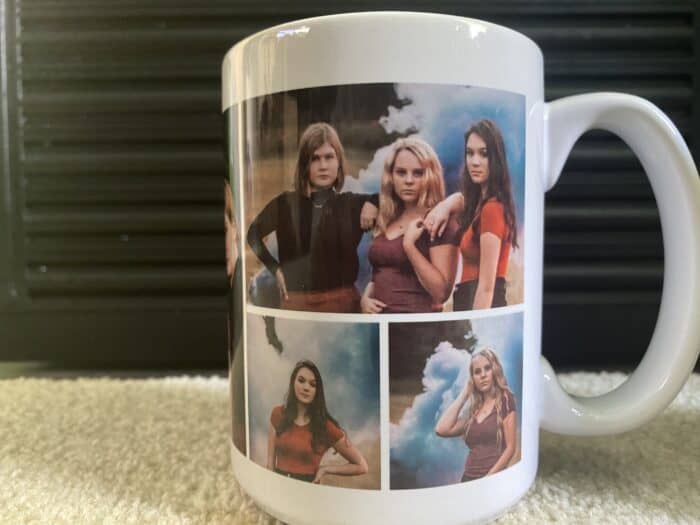 Mpix offers you the most options among its peers; not only can you pay with a credit card, but you can use PayPal or Chase Pay, as well.
Mpix offers a mobile app that lets you order from your phone, using photos shot on your phone.
It offers all the same capabilities as you have on the website, including cropping and mounting options.
We were impressed with the Mpix experience from start to finish.
You already have a camera to stop time and freeze a moment forever.
Now you have Mpix that takes that moment and turns it into a work of art.
You can also enter memorandum30 at check out and save on your Mpix masterpiece.
Code is good until 11/15/2020.