Getting an extra room is one of the best ideas to spruce up your home. The extra room can be used as a bedroom, gaming room, art room, home office, or for other purposes. If you have the room, why not convert it into a living space and use it how you like? Although it's not rare for a house to have two living rooms, you might not have the extra space for that. But if you're looking for a place to convert into a second living room, look no further than the basement.
You'll realize that your home's basement is an underutilized space as it often holds plumbing, your boiler, or other equipment. However, with the help of reliable service providers like Basement Finishers, you can convert your basement into a dream room. Look at it this way—you get a space to customize however you like, and the possibilities are endless.
Basement Conversion Tips
After you've settled on the idea of converting your basement into a second living room, you'll have to do it right since the basement is probably the coldest and darkest place in your home. That said, here are some things you need to do before converting your basement into a second living room:
Rework The Plumbing And Wiring
Because you're turning the basement into usable space, you'll have to rework the wiring and plumbing system to increase the room's functionality. First, you need to document the current system to know where to start with reworking the system. You may only need to improve the installed system, while other times, you'll need to revamp the whole system.
Plumbing and wiring are crucial parts of a room, so it may be advisable to work with professionals. Also, having a functioning, safe plumbing and electrical system should be a priority. So while you could work on the other areas on your own, make sure to hire an electrician or a plumber to do these tasks for you.
Install A Proper Lighting System
The basement is usually dark due to the limited natural light in the room. As such, you'll need to install a proper lighting system. First, you can try to maximize natural light by adding windows or enlarging the ones already installed.
If you decide to go with artificial lighting, you should consider warm lights that'll increase the room's temperature, making it comfortable. Also, you should ensure the bulbs are bright enough to remove any darkness and gloom in the basement.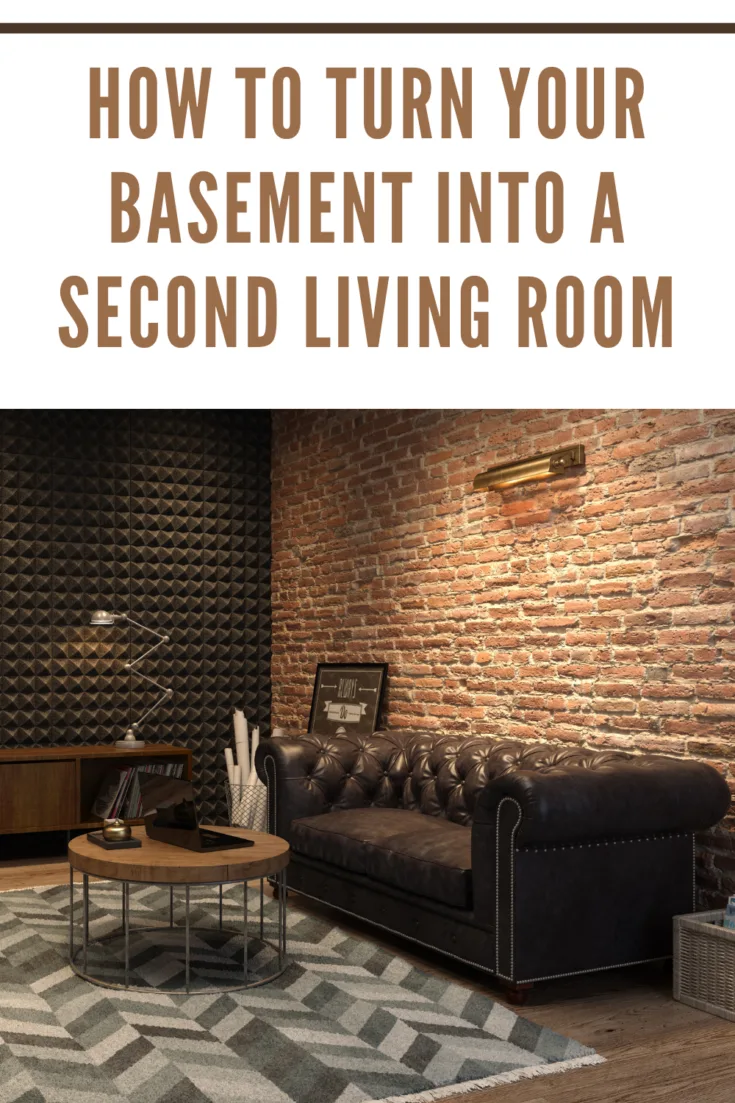 Install Insulation On Walls
Another major issue you may face in your basement is the low temperatures that can make staying in there unbearable. The cold may be caused by high moisture on the walls and floors or the lack of proper lighting.
You can use batting and other common insulating materials on the floor to help preserve the heat in the basement. You'll have to renovate your walls in some cases, but if you want to convert the basement to a living space, it's a worthy investment.
Add Proper Ventilation
Your basement won't have much supply of fresh air as other rooms; hence, it'll remain stuffy or full of fumes from your heater. So you should consider adding a proper ventilation unit that'll ensure the room stays fresh at all times.
Ventilation won't just make your room feel fresh; it'd make the air in it more breathable. This would make the time you spend in your new room more relaxing without feeling suffocated.
Take Extra Furniture Downstairs
Your basement living room wouldn't be complete without enough furniture. Therefore, you should start furniture shopping for your new room. You can also look into the extra furniture you don't need from your main living room and take them downstairs. Not only will you save money, but you'll save yourself from the hassle of taking your new furniture pieces home.
Once you furnish the basement, there's nothing that should stop you from making it your new living room. Any other addition can be need-based, but the basement would already be functional with a couple of sofas, love seats, and a TV.
Place Connections Aplenty
You'll probably get new appliances such as another TV, audio equipment, and computers down in your basement living room. Therefore, you need to increase functionality by placing more connections and outlets thoughtfully and in plenty. Also, don't forget to add a Wi-Fi repeater or Wi-Fi mesh, so you'll know you'll have internet in the basement. By doing this, you'll know you'll have everything you need downstairs in your new living room.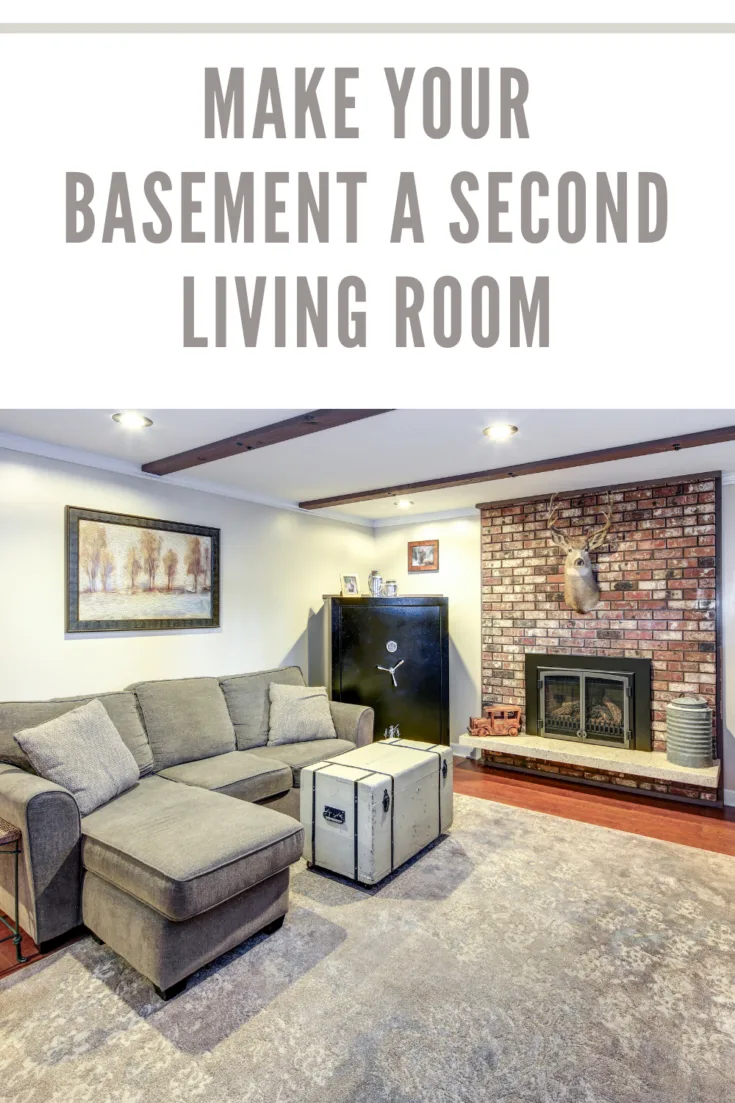 Conclusion
Your basement can offer you extra space to convert into a second living room. With the tips in this post to convert your basement into a living room, you shouldn't have any problems. In fact, you can start as soon as you get the idea of converting it.
The basement also gives you the freedom to explore different ideas of how you'd want your ideal living room to look. Just make sure to add a lighting and ventilation system, update the electrical and plumbing connections, add insulation, buy new furniture and appliances, and add all the connections you'll ever need in your new space.
---
Resources:
https://basementfinisherscoloradosprings.com/
https://www.thespruce.com/how-to-ventilate-a-basement-5095768