Any time appliances stop working, it's stressful.
Have you ever gone to the refrigerator to grab a cold drink and found it stocked with luke-warm ones instead?
And knowing whether to repair or replace an appliance is tricky.
Before you take the plunge to buy a brand new appliance, there are a few questions you need to address that could help you make that decision.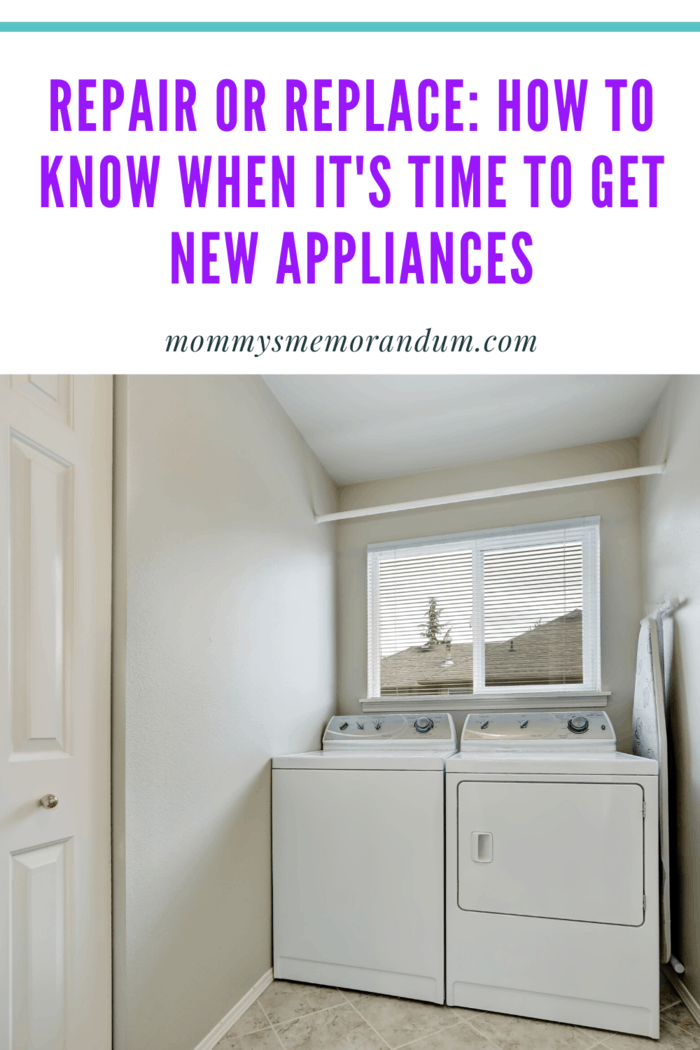 1. Is It Really Broken?
Once you're certain the appliance is plugged in, check to see if any circuit breakers have been tripped.
If the circuit breakers are untripped, it could be that vents or filters in the appliance are clogged with dust or lint.
In fact, some appliances won't turn on if the flooring becomes uneven, so that could be the problem.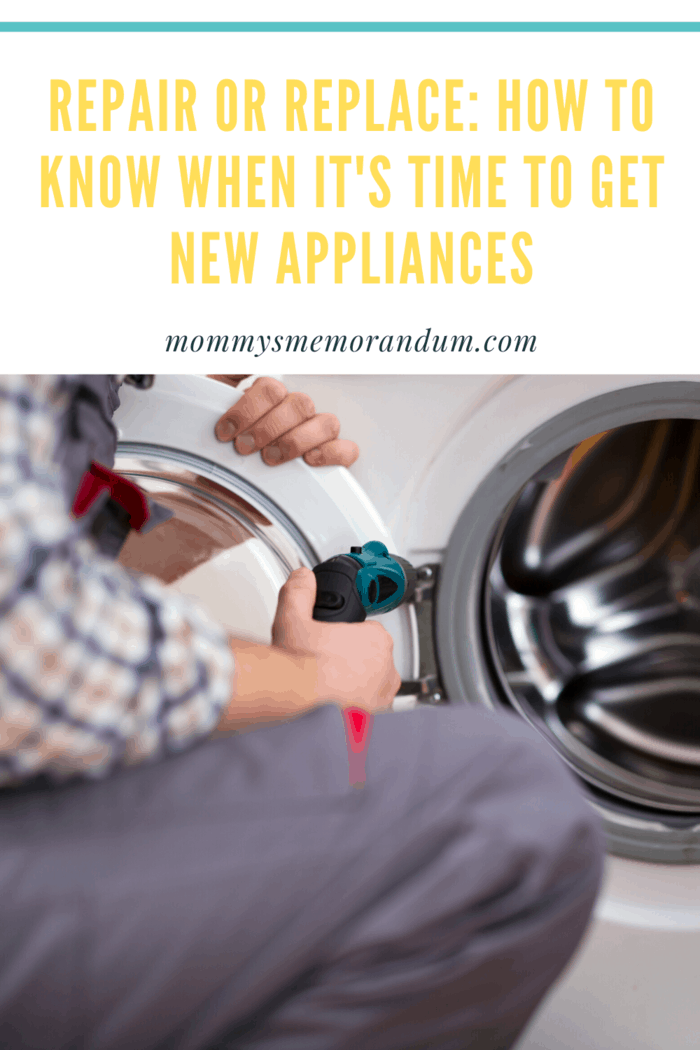 2. Has It Exceeded Its Typical Lifespan?
Just like everything else on the planet, appliances have a lifespan of usefulness. After that, they're running on borrowed time.
For example, the typical lifespan of a dishwasher is 9 years. Meanwhile, you can expect to get 13 good years from your refrigerator and 15 from your gas range.
The rule of thumb for all appliances is that if the repair costs more than half the new machine's price, it's probably time to change it out.
Mainly if the appliance in question has gone WAY beyond its typical lifespan.
Also, keep in mind that if you have appliances that pre-date Energy Star compliance, you could be spending a lot to run them every year.
So the short-term expense incurred by buying a new one will pay off in the long run.
Then again, if you have a newer appliance, it may be in your best interest to invest in that refrigerator, dishwasher, or stove repair. You might even be able to do it yourself.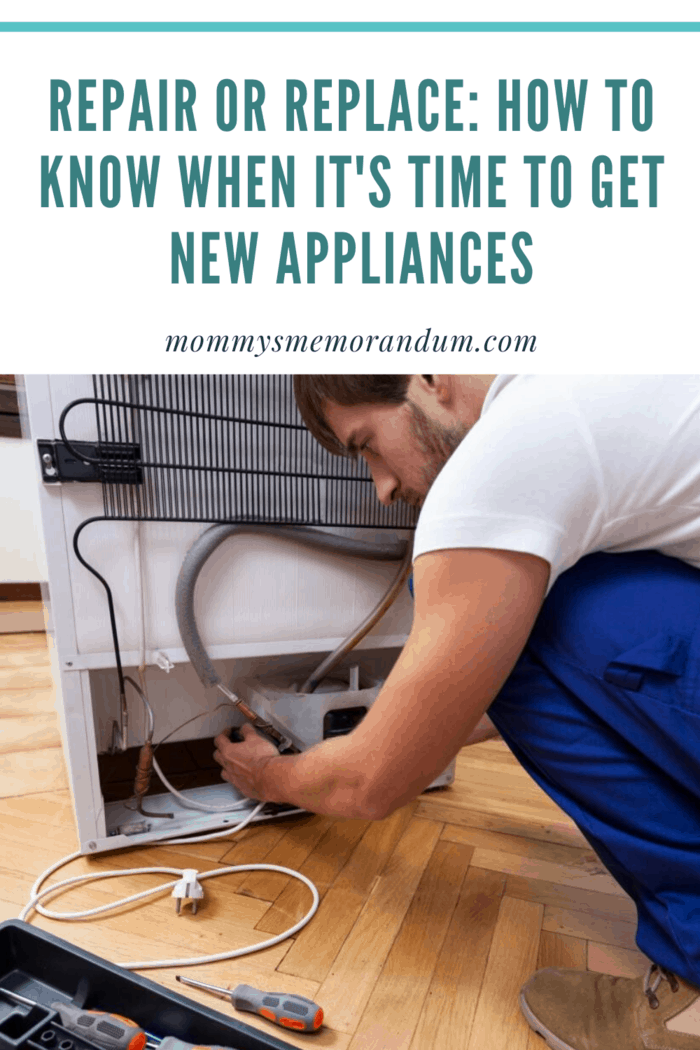 3. Is DIY Repair Your Best Bet?
For some people, sure. If you or someone in your life knows their way around a toolbox, you could save money on repairs.
Don't worry if you don't have the manual anymore, though.
You can find it on the internet.
Plus, speaking of the internet, YouTube is loaded with videos to assist those who are already crafty with a socket wrench.
There are some serious caveats to the DIY route, though.
First, keep in mind that some warranties are voided if you attempt to go in there yourself and make a fix.
Second, many electrical replacement parts are not refundable.
So you better be absolutely sure you've correctly diagnosed the problem.
And finally, if the appliance you're working with is big and heavy, you could run the risk of injury attempting to move or lift it properly.
These considerations shouldn't be taken lightly.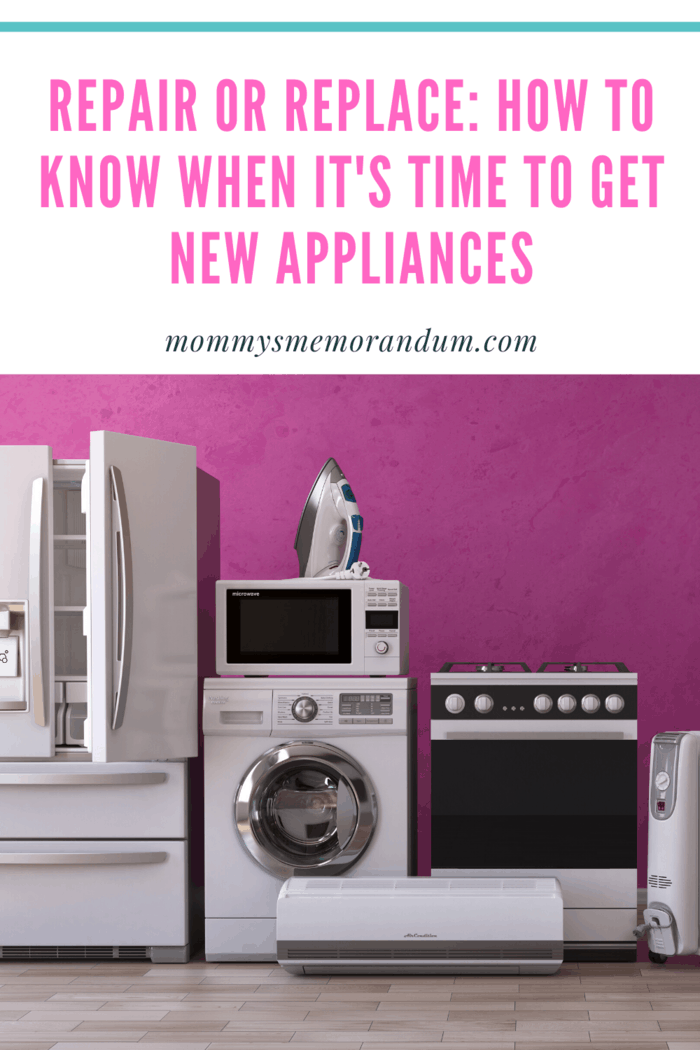 To Repair or Replace?
That IS the question.
Sometimes it will be obvious. In many cases, though, there's no easy answer when it comes to determining whether to repair or replace an appliance.
So give yourself time to weigh out the options. You're bound to find the right answer for you.
And for more helpful advice on home repairs, keep checking back with our regularly updated blog!