A healthy breakfast or snack is easily done with one of these delicious meal replacement Herbalife shake recipes. Delicious, healthy protein shakes to help you live your best life and still enjoy a tasty treat to satisfy your cravings.
Herbalife shakes provide important nutrients that will help you stay full throughout the day and provide energy when trying to reach or maintain a healthy weight. You can also get those nutrients from other products or shakes you make home.
Here's how to make Herbalife shake recipes with variety!
Herbalife Shake Recipes
1. Herbalifie Vanilla Strawberry Velvet Shake
This rich and silky berry shake is easy to make and packed with protein, vitamins, and minerals.
Ingredients include:
Nutritional Benefits
This contains 19g of protein, 25g of carbs, 1g of fat, and 6g of fiber.
Recipe Review
Protein needs vary from person to person.
Regardless of your age, gender, or body size, the amount of protein in this mix is an excellent way to start meeting your daily requirements.
It also contains enough carbs for all your energy needs and lots of fiber for digestive support.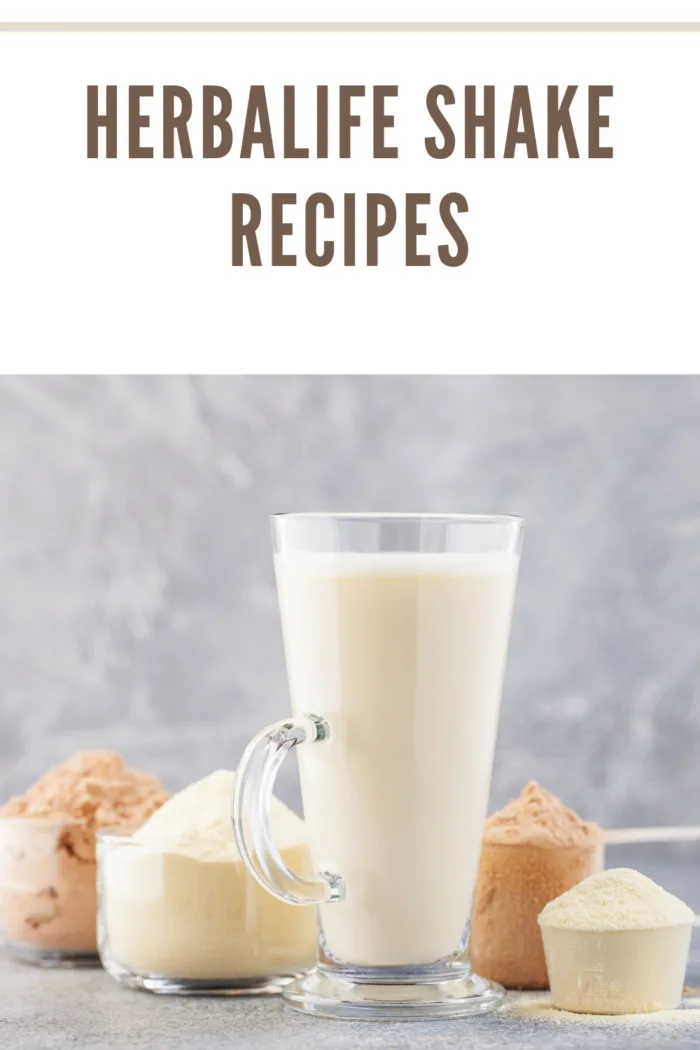 2. Herbalife Chocolate-Cherry Shake
If you seek Herbalife Shakes to fuel your workouts, you'd better not look past this delicious chocolate-cherry shake that combines protein for lean muscle mass and carbs for energy.
Ingredients include:
Nutritional Benefits
The chocolate-cherry shake contains 32g of carbs, 5g of fat, 23g of protein, and 5g of fiber, all contributing to its 261 calories.
Recipe Review
The chocolate-cherry shake contains enough carbs and fat to boost your energy levels before a workout and sufficient protein to start the repair process as soon as you're done.
Plus, it's delicious for casual consumption.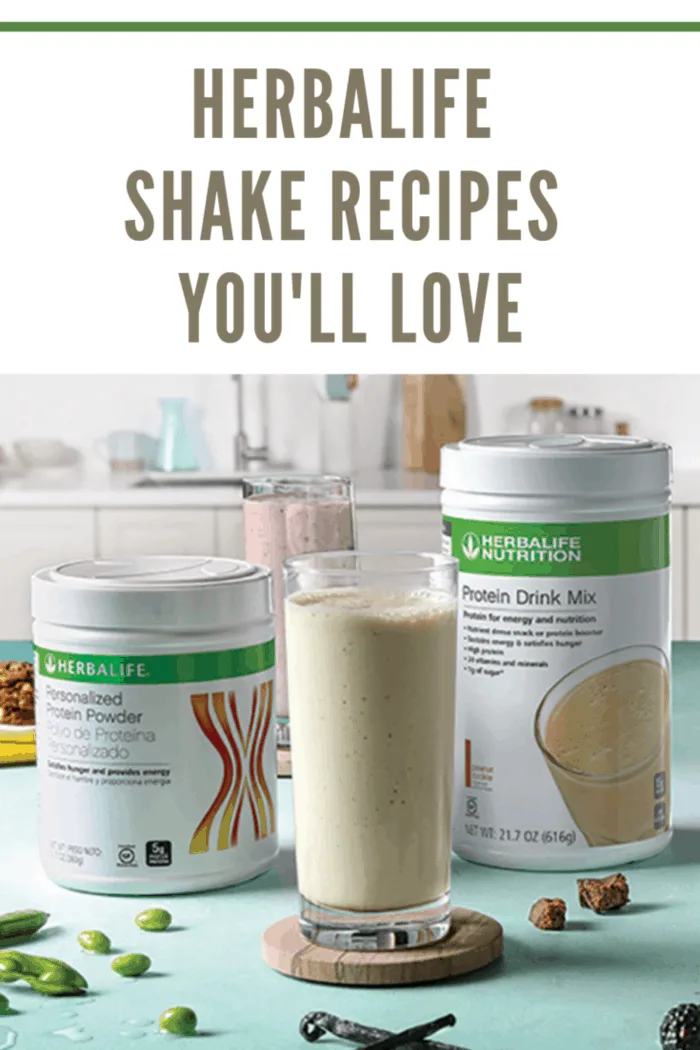 Packed with healthy vitamins and supplements and so easy to create a delicious Herbalife protein shake.
It's also easy to incorporate Herbalife into baking.
Read on to discover great recipes for Herbalife protein powder.
Herbalife Protein Baked Goods Mix Recipes
1. Herbalife Banana-Caramel Protein Waffles
Why not start your day with Protein Baked Goods as delicious and nutritious as these waffles?
Ingredients include:
Nutritional Benefits
These Banana-Caramel Protein Waffles come to life in a combination of protein baked goods mix, Formula 1 nutritional shake mix, and flour, along with the other ingredients.
They contain 17g of protein, 14g of carbs, 6.5g of fat, and 3g of fiber, adding up to 185 calories.
Recipe Review
This delicious waffle's protein, carb, and fat content give you enough calories to help you meet your daily caloric requirements from the get-go.
Plus, there's adequate fiber content for digestive support.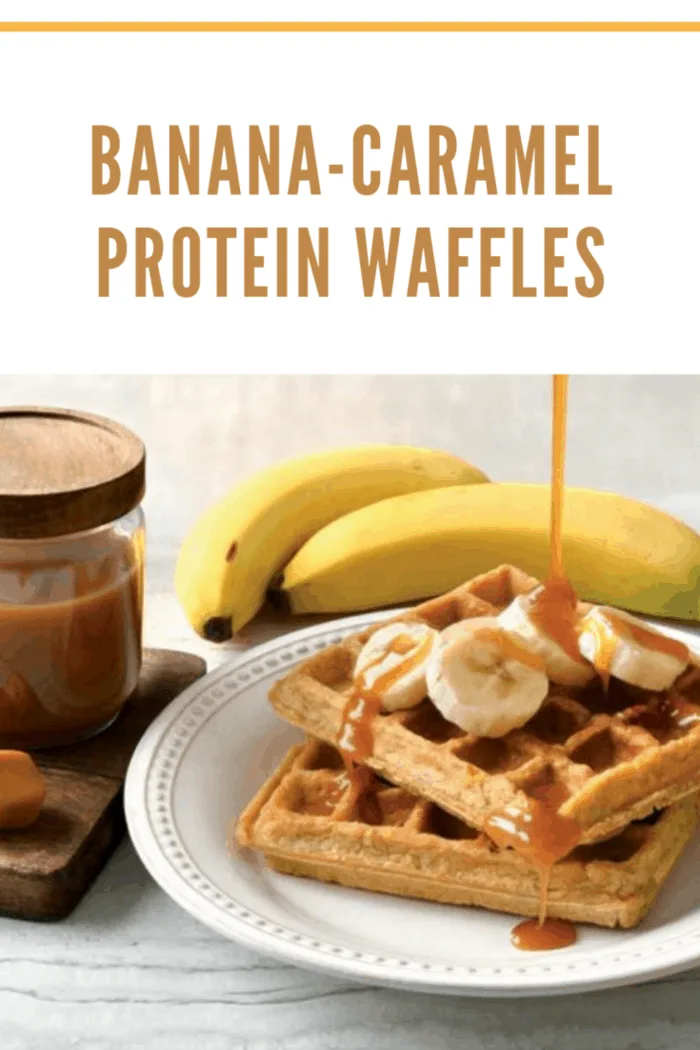 2. Herbalife Banana-Walnut Protein Muffin
You won't want to pass up this easy-to-make protein-filled muffin if you love rich flavors.
Ingredients include:
Nutritional Benefits
These muffins contain 26g of protein, 20g of carbs, 9.5g of fat, 5.5g of fiber, and 250 calories.
Recipe Review
The Banana-Walnut Protein Muffin contains lots of protein for your body's repair needs and carbs and fat to fuel your day.
This 250-calorie muffin is also packed with fiber to aid digestion.
If delicious muffins are what you want, you can't go wrong with this recipe!
There are no known side effects associated with using Herbalife Nutrition products. No health or wellness program is one-size-fits-all. Herbalife Nutrition's dietary supplements and meal replacement plans are best when used as part of a personalized program designed for a unique individual.
We recommend using Herbalife at least 90 days to see results.
If you decide to take on a Herbalife plan, stay committed and follow suggested caloric intake. You will be amazed at what you can achieve.