The pandemic caused the US economy to shrink in 2020. According to Harvard, spending on home improvements and repairs grew as households modified their living spaces. DIY renovations surged, and demand for larger homes in lower-cost areas increased. And even after the situation improved, many homeowners continued to improve their homes to increase their livability.
When it comes to creating a livable space, there are many things homeowners can do to make their homes more enjoyable. From making small changes like rearranging furniture and decorating to larger projects like remodeling or updating appliances, there are many ways to enhance your home's livability. Read on for a few ideas about making your house feel even more like a home.
Declutter the Home
The first step in enhancing the livability of your home is to declutter, says Utah State University. Everyone has items they don't need – old books, clothes that no longer fit, toys that the kids have outgrown – and getting rid of them can help create space and make the rooms feel more open. Investing in some storage containers or boxes can be an easy way to store away clutter while still making it accessible when needed.
You should also consider the wall and floor space when decluttering the home. If you have shelves filled with books, look at them and decide if they are necessary or can be replaced with decorative items. When it comes to floors, area rugs can help break up large open spaces while still providing comfort and warmth.
Finally, remember the closets and drawers. Many people tend to stuff their closets full of things, making it difficult to access items and creating an overall disorganized look.
Overall, decluttering your home can help create a more livable space and make it much easier to keep the rooms organized. Take some time to assess what items you need and don't need, find ways to store away items that are not in use, and invest in organizers for drawers and closets.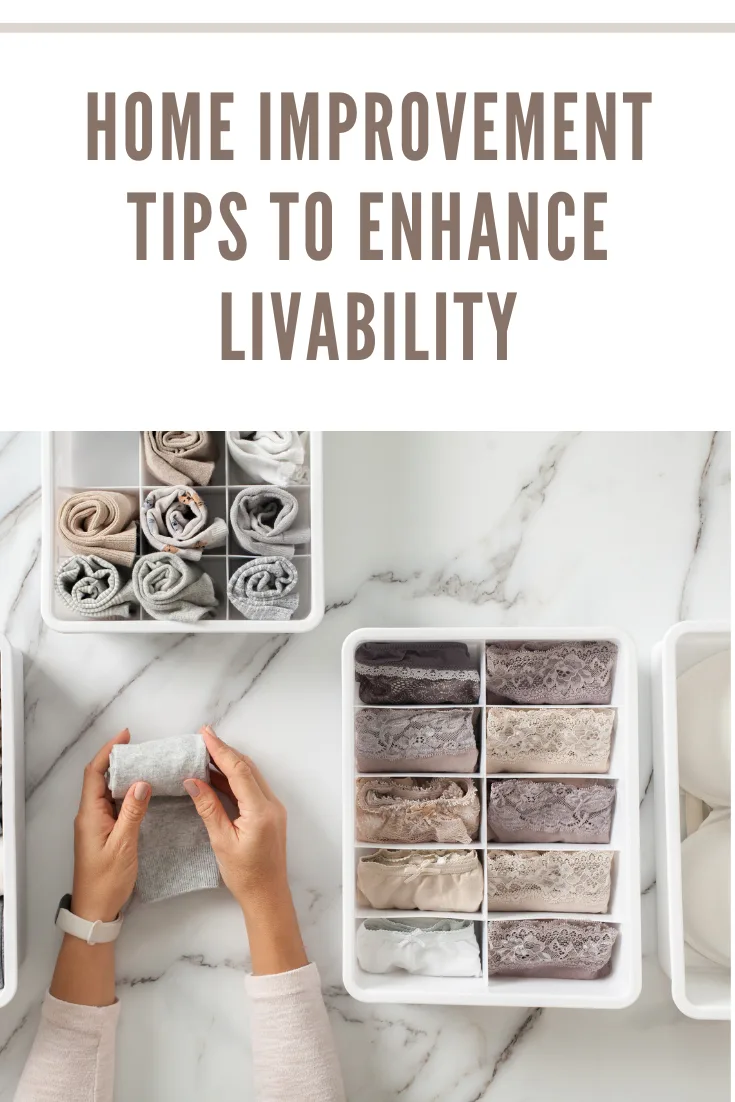 Enhance the Living Space
Enhancing the living space is a great way to make the home more livable. Adding a few new pieces of furniture, such as chairs and tables, can help redefine the look and feel of a room. Investing in a few accent pieces can add texture and color to the home.
In addition to changing up the decor, adding more natural lighting can make small spaces seem larger. Installing skylights or windows can help make a room appear brighter and more inviting. You can also consider setting up both indoor and outdoor fireplaces in your home. Fireplaces are great for creating a cozy and warm atmosphere.
Adding additional storage solutions can make your living space even more functional. Shelving, bookcases, and cabinets can help declutter the home while providing helpful storage solutions. Investing in furniture with built-in storage compartments is also a great way to maximize space in a room.
Finally, adding some personal touches to the living space can help make it more inviting and comfortable. Photos, paintings, and mementos can bring life to a room and provide a reminder of special memories. Having a few plants or flowers in the home can also add an energizing element to your living space.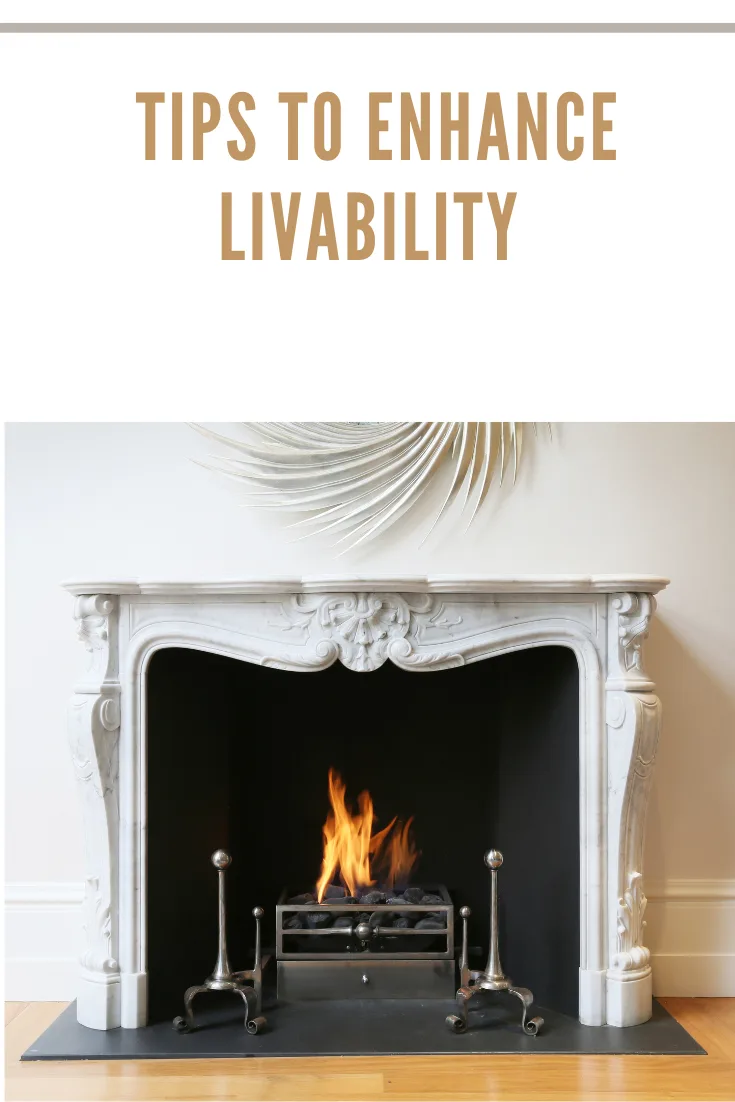 Improve Lighting
Another way to increase livability in your home is through proper lighting (NCBI). Lighting affects how people perceive their environment and can affect how comfortable or inviting a room feels. Natural light is always preferable since it floods the area with warmth, but if natural light isn't available, adding additional lamps or overhead lights will help brighten up dark spaces.
Look for lights with adjustable brightness settings, so you can control the intensity of the light depending on your needs. Task lighting is also crucial if you plan to do any detailed work or need to read for a long time. Invest in good-quality bulbs and fixtures to get the most out of your lighting and ensure that the light source is gentle and gentle. Lastly, adding a few dimmable lights can add an extra layer of comfort to any room and enable you to create a cozier ambiance. Together all these elements can help create a more pleasant atmosphere in your home that's great for relaxation and productivity.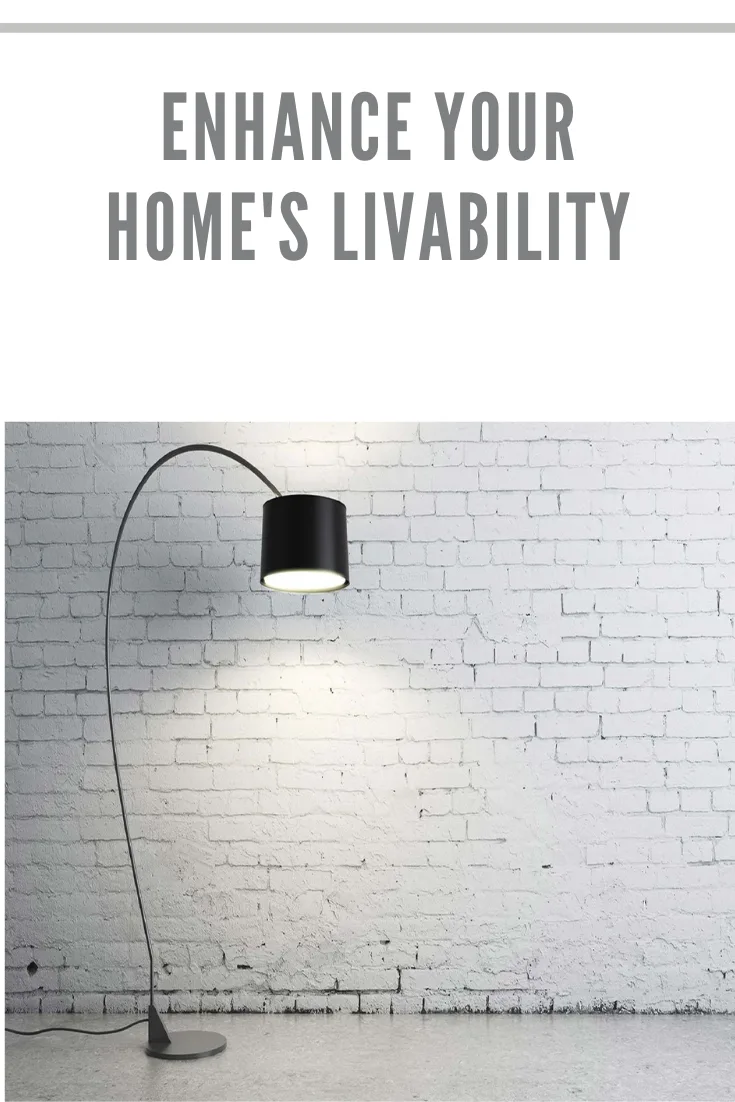 Invest in Furniture
Consider investing in furniture pieces that are both functional and aesthetically pleasing. Choose pieces that look good and provide ample seating for entertaining guests or relaxing after a long day at work. Depending on your budget, you could opt for high-end pieces from designer stores or choose something from your local IKEA-there are plenty of options to suit any style. Remember that quality matters when deciding on the type of furniture you want to invest in. Cheaper pieces may seem like a bargain but can quickly look worn out or outdated. Investing in furniture made from durable materials and built to last will save money (and headaches) in the long run.
Enhancing a home's livability doesn't have to be expensive. Simple changes can go a long way toward transforming an ordinary living space into something special. Whether you're looking for minor updates or major renovations, these tips will help create a home you love spending time in.