We spend hours designing the interior of our homes, whether it be scrolling through furniture websites or flicking through style magazines.
Careful attention is paid to every detail.
We scout out fabrics for curtains, frequent flea markets for bargains, and fastidiously devour home makeover shows for little tips from the experts.
There is one thing that is often overlooked by the amateur interior designer, however, and that is lighting.
Well planned out and executed lighting set-ups are the single best way to maximize the effect of your interior design scheme.
Good lighting has the ability to enhance everything else in the space, to pull together the different elements of a room and to create a well-balanced effect that has maximum aesthetic impact.
Bad lighting, however, can create a disjointed, incohesive effect that entirely undoes all of the careful planning and results in an unfinished look.
When designing a lighting set-up, the right balance between task lighting and mood lighting must be reached.
Your set-up must provide adequate illumination for the space to be functional but must also enhance the aesthetic atmosphere of the space.
Lighting, in short, makes a house a home.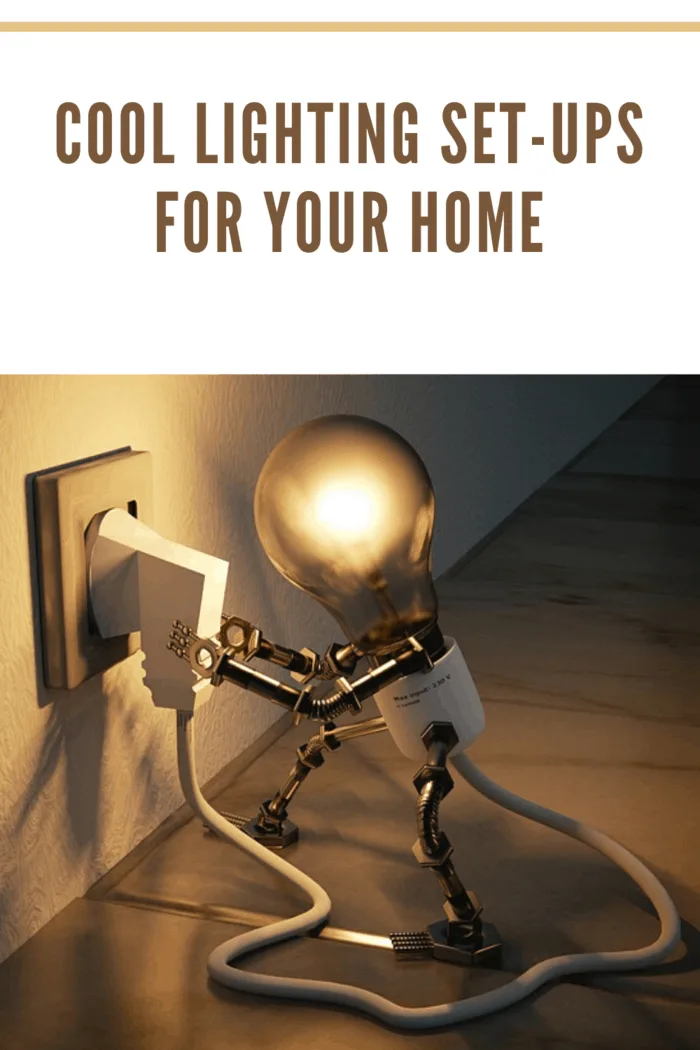 In this article, we discuss the different kinds of lighting set-ups to consider and the benefits they bring to your home.
Energy-efficient Set-ups
These days all lighting set-ups should be using LED (Light Emitting Diode) light bulbs as standard. LED light bulbs are extremely energy-efficient, using 90% less energy than traditional incandescent bulbs, which is good not only for the environment but for your wallet too.
The cost-effective benefits of LED light bulbs are extended due to their long lifespan.
LED light bulbs last up to 60,000 hours, many more times the lifespan of incandescent bulbs that need replacing every 15,000 hours.
As a rule, the most energy-efficient lighting set-ups place importance on task lighting rather than mood lighting and uses the minimum amount of illumination that is needed for a certain space.
This kind of set-up works best in rooms where there is no need for much consideration to be given to the mood, such as utility rooms, walk-in pantries, and garages.
Fully Customizable Set-ups
Being able to customize the lighting in a room is very important in creating the right mood at different times of the day.
Even the most basic lighting set-ups utilize dimmer switches which enable varying intensity of illumination as is required.
More high-tech set-ups use integrated control systems to customize the lighting set-ups in every room using one controller.
Perhaps most excitingly, RGB (Red, Green, Blue) LED lighting provides the opportunity for full-color customization which optimizes the overall effect of your set-up.
You can customize not only the color of your lighting by using LED controllers, but can also choose different modes.
This set-up enables you to create unique ambiances for different occasions.
If you are throwing a party then you can go overboard with bright colors and flashing lights, while if you are planning a cozy night in, switch to warm colors and dim the lights down to set the mood.
Set-ups For Different Rooms
To create the best lighting set-ups for individual rooms, you must first take a step back and think about the use of the room.
As explained above, the most functional rooms like the utility room or pantry require only the most functional lighting, and a suitable set-up maybe just a single LED light.
However, in other rooms such as the study, lighting must be designed to promote focus whilst also being kind to your eyes as you will most likely be focused on a computer screen or white documents.
Other recreational rooms have various lighting factors to consider.
Large open plan living spaces tend to have different set-ups in different sections or have at least one comprehensive set-up that is highly customizable.
A large open plan kitchen-living room may have more functional lighting in the kitchen, then a row of dim spotlights running the length of the room to a final chandelier or statement light feature in the living room.
Light attracts the eyes, so the brightest elements of your set-up should be where there are features that you want to highlight.
Using under shelf lighting or a recessed spotlight above a favorite art piece are just two ways to illuminate focal points in a larger space.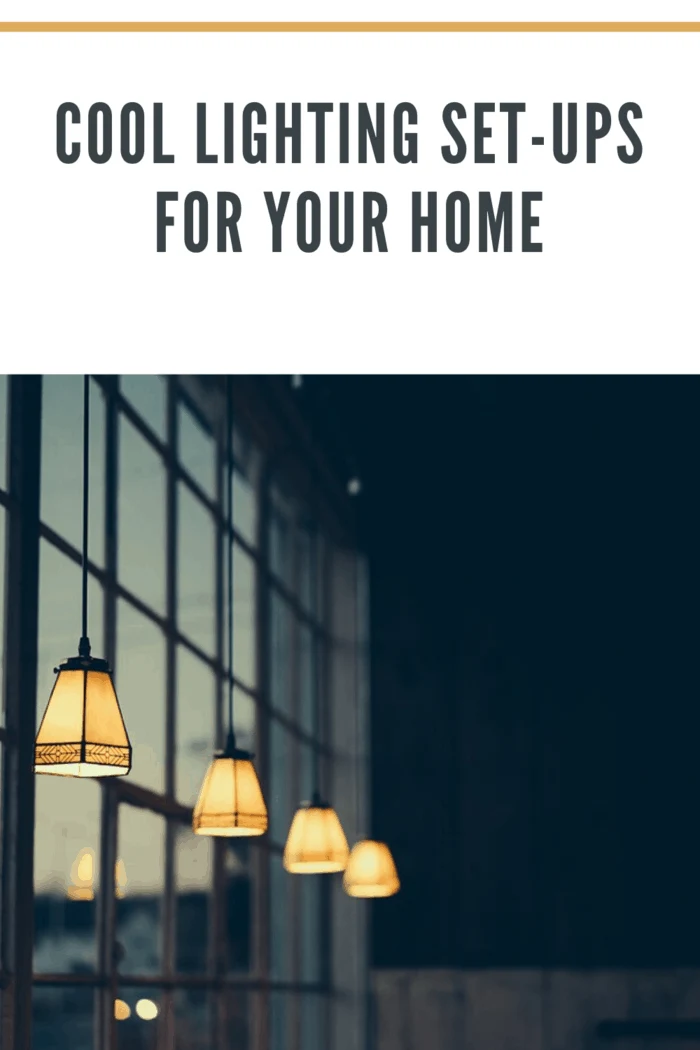 Set-ups That Change The Dimensions Of A Room
While of course, no lighting set-up could alter the physical size or shape of a room, clever lighting can be used to create an illusion of extra space or to alter the perception of a room's dimensions.
Doing this successfully is all about manipulating shadows and reflections.
In every set-up, light, shade, and reflection must work together to create the intended effect.
Light awakens a room, shadow gives it texture and reflection gives it space.
If you understand how the three elements work together, there are no limits to the effect that you can create.
You can use spotlights to bounce light off walls to make the room bigger, whilst manipulating shadows to soften hard edges and corners.
Get the balance right and it will transform the room.
The more planning that goes into your lighting set-up, the more effective the final result will be.
Start with the room itself. What is the room for? What function does it serve?
These questions will help you decide on the amount of focus that you need to give to the task lighting element of your set-up.
Task lighting is all about efficiency; the correct lighting to get the job done.
This is the foundation of any lighting plan and you must get it right before anything else.
Once the task lighting has been established, your focus should shift to mood lighting.
This is where you can really let your creative juices flow.
Consider the room again.
Consider the space, the dimensions, the furniture, fixtures, and fittings, consider your lifestyle and how to optimize your space.
Where do you want the eye to linger? Where do you want to make space and where do you want to create some shadow.
With a perfect balance of task and mood lighting, and the right relationship between light, shade, and reflection, a well-designed lighting set-up will transform your home.