My husband is all about his light. We have upgraded holiday lights, flashlights, and more to go with the more energy-efficient light-bulbs. Our most recent switch has been the light bulbs in our home. A simple switch to a bulb-like the Insignia LED Light Bulb sets our home on a path to electrical conservation to save us money and preserve our resources.
Unlike off-road led light bars, Insignia LED Light Bulbs are used at home to save electricity bills.
When the Insignia LED Light Bulbs arrived, I think I was the most taken by their appearance. While they were the shape of traditional light bulbs (the ones I remember growing up), they seemed surreal with their plastic shield. It's a far more durable exterior than what I was expecting. I've had to clean up broken light bulbs and it's no fun.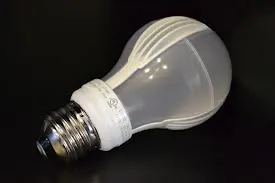 Once the novelty wore off, we determined a place to install the light bulb. Our garage light is on around the clock so we thought this would be a great place to
save electricity
. My husband installed the Insignia LED Light Bulb, but we determined the 40W too dim for our garage. As we prepared ourselves for bed, it occurred to me that the porch light would be ideal. It is right outside our bedroom window and sort of obtrusive. It also gets left on often throughout the day. My husband upgraded the porch light to the Insignia LED light bulb and it was perfect. It cast comparable light as a standard 40W bulb.
We were on a roll because the porch light spawned the idea that we could replace the stairway light that we leave on for the children. This works out well because we aren't consumed with the pennies it costs to leave the lights on and the light is soft.
LED is pioneering a lighting
revolution, emitting diodes from generations past to the minute LEDs that have been only in electronic devices for years. In the book LED Lighting by
Sal Cangeloso
comes a statement that I find powerful:
"It might not be a transition that everyone is thinking about actively, but it has major implications for energy use and environmental initiatives. It's also a really interesting example of how technology changes over time and results in a noticeable change in our lives."
It's not just our house that's making the switch, the book shares:
"Lots of companies are making the switch to LED lighting. Some of the most notable include Facebook's use of 'smart lighting' by Redwood Systems in one of their data centers, and Walmart's transition to LED retrofits. New York City is testing out LED street lamps in some areas, and the Empire State Building switched to Philips LED fixtures earlier this year."
The Insignia LED Light Bulbs are 450 lumens. According to the package we can expect a
yearly energy
cost of $1.08. This is assuming we burn the light three hours each day. Of course rates and actual use play a part in the actual cost. Just think of it..nine cents a month; what does that even equate to a day?! Start multiplying the savings as you count each light bulb in your home as a replacement and it becomes substantial.
My husband's big selling point is that these bulbs have longevity. We're talking 22 years! That's right, I said it! 22 years. We won't have anyone afraid of the dark at our house when this light bulb beacons its last light!
We are impressed with the cost savings of turning on our lights and the lighting is comparable to what we have been using. If you're looking to save some money and make your home more energy and cost-efficient we recommend Best Buy where you can purchase the Insignia LED Light Bulb. Each bulb has a manufactured retail price of $13.99 and $16.99–remember they last more than 20 years! Best Buy also offers this printable B2G1 50% off coupon making your switch as low as $11.66 per bulb!
Disclosure of Material Connection: I received one or more of the products or services mentioned above for free in the hope that I would mention it on my blog. Regardless, I only recommend products or services I use personally and believe will be good for my readers. I am disclosing this in accordance with the Federal Trade Commission's 16 CFR, Part 255: "Guides Concerning the Use of Endorsements and Testimonials in Advertising.".