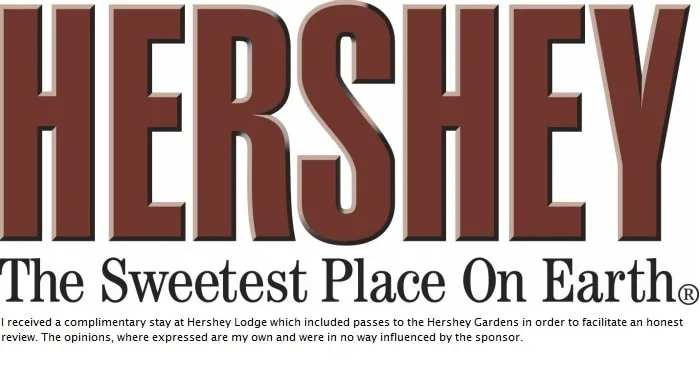 "I love you, but I've chosen chocolate…" was written on a t-shirt that was adorning a shop window as I left Hershey Park with my family this past weekend. I don't remember a time that a quote of any sort, let alone one on a random t-shirt, resonated so well with my mood. When you're without children, choosing a vacation destination is as easy as throwing a dart at a map. (Or in our starting out days when money was tighter- throwing a dart at a map of local state parks that we could take our second-hand tent to…- sound familiar??) Once kids come into the picture, the vacation becomes a whole new ballgame, or in my case- a totally different chocolate bar.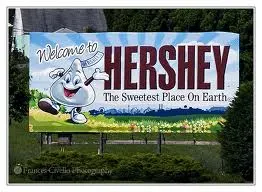 Hershey, Pennsylvania, The Sweetest Place On Earth, is located about an hour into Pennsylvania- due north of Baltimore, MD. It's a family joke that I need my GPS to cross the street, but with only three roads (highways) between Baltimore and Hershey- I took the travel challenge to get there without it. – I'll have you know that I didn't make a single wrong turn either…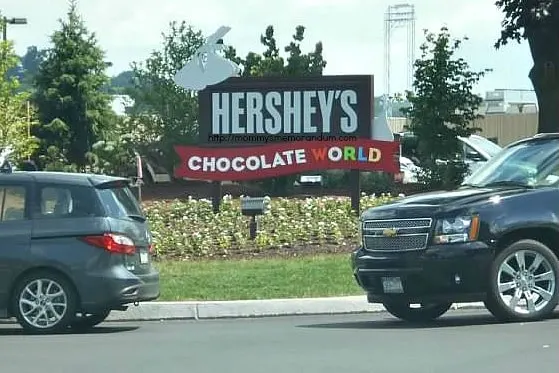 We decided to start at Hershey's Chocolate World.
Who wouldn't want a world made of chocolate??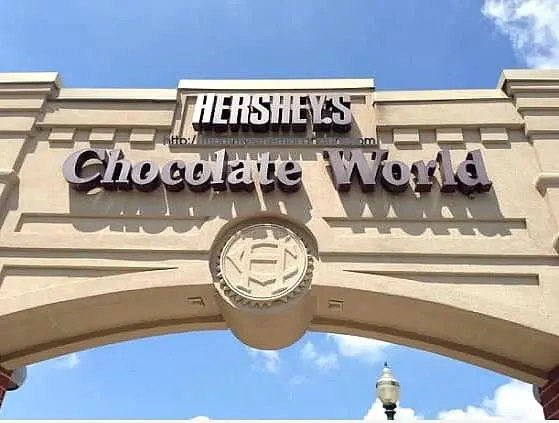 Upon arriving, we immediately got into line to get tickets for the exhibits so we could get our day scheduled.
There were plenty of packages to choose from and times available.
The wonderful lady that helped me pulled out a notepad with the air of a professional travel consultant and even scheduled us a "break-time" for lunch.
I hope she realizes how appreciated she was because there's nothing this mom appreciates more than good time management.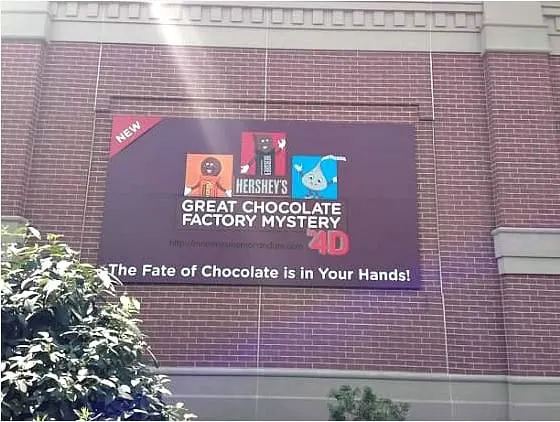 We were pointed to a tour where you go on a ride through a factory-like setting and learn all about how chocolate is made…
What a way to start the day!!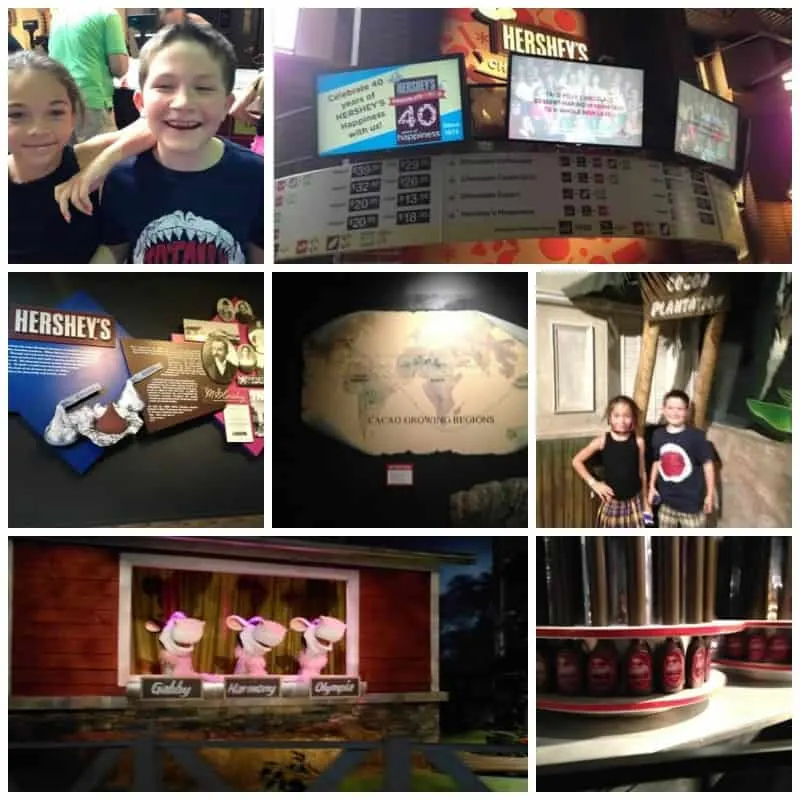 Upon exiting the tour, we were each given miniature Hershey bars.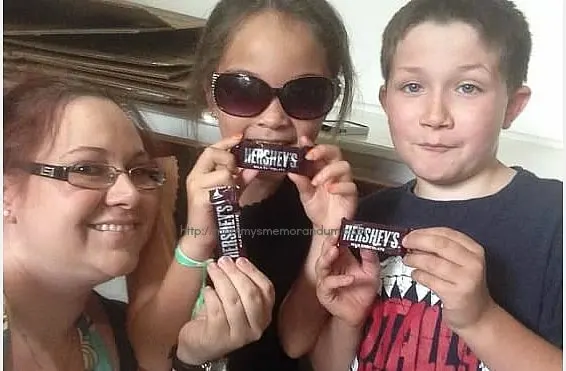 We tried to master eating and walking while we went to try our hands at being Kisses factory workers.
Kiddos packaged their kisses, danced around with a hilariously goofy factory employee to make the chocolate sweeter.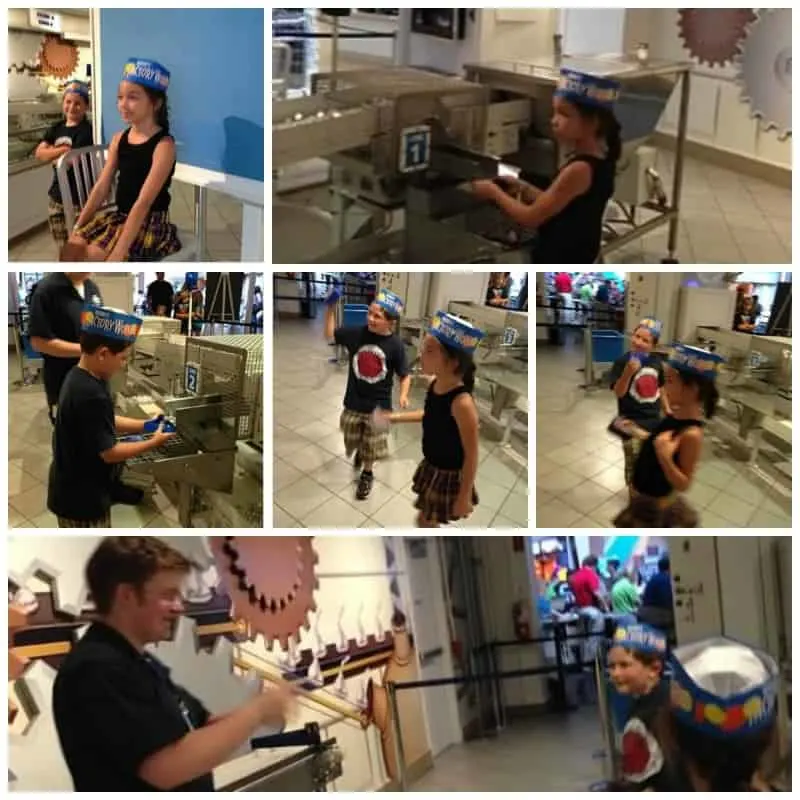 They were rewarded with boxes of kisses with their photos on them.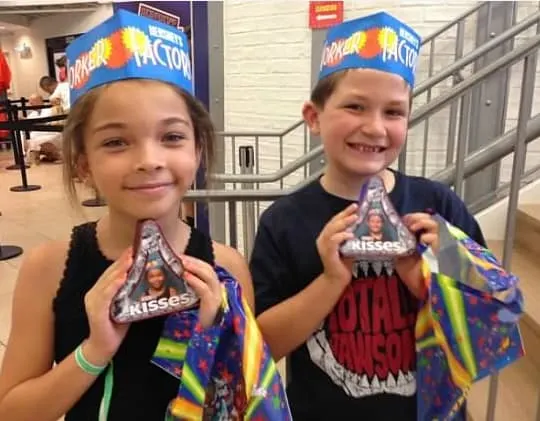 From there it was time to try our palates at chocolate tasting…
(Really?? Does life get sweeter??)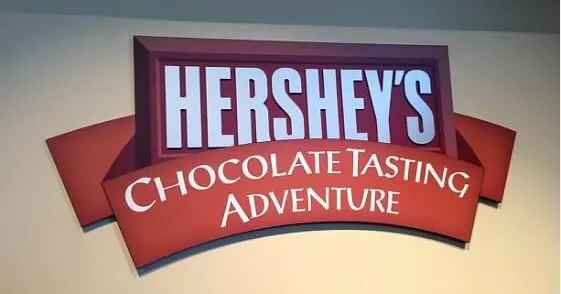 It was an education in milk versus dark and chewing was NOT allowed!!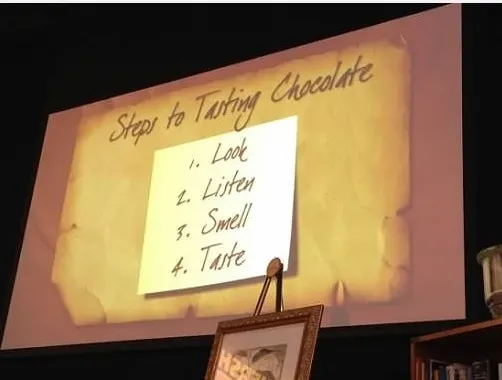 You learn to look at your chocolate (torture portion of the program), listen to your chocolate…
(I don't think mine has ever said anything other than "eat me"), smell your chocolate (yes, that says "smell"- everyone smells their chocolate and contributes what they think they smell.)
The gentleman behind me said "hazelnut" while his daughter said "yummy."
She was my kind of kid…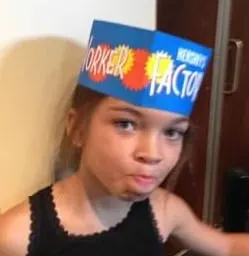 Then, came the tasting.
(Finally!)
We were allowed to put the chocolate on our tongues and swirl to each part to taste the different nuances, but no chewing!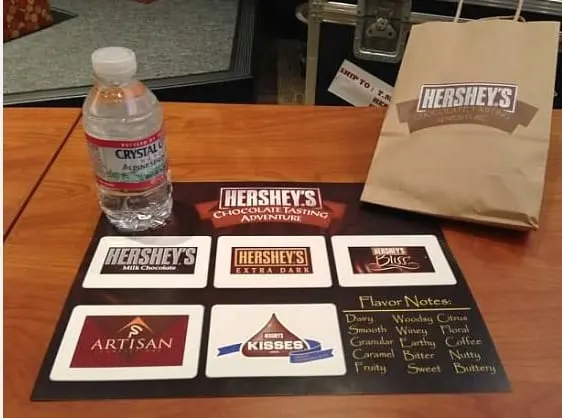 Cleanse your palate with water and repeat.
Yay!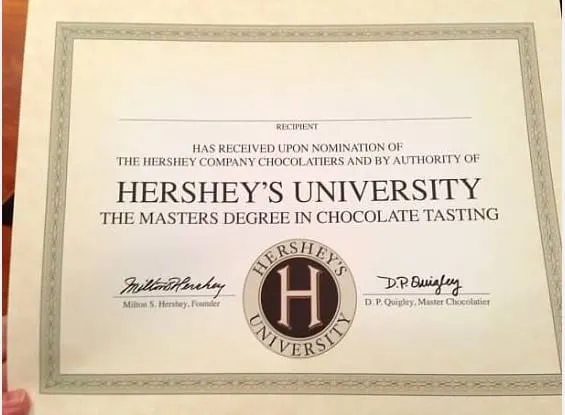 We were rewarded with more chocolate as graduation presents to go along with our new shiny diplomas from Hershey University.
(My eight-year-old son has told everyone today that he graduated from "Chocolate College" this weekend.)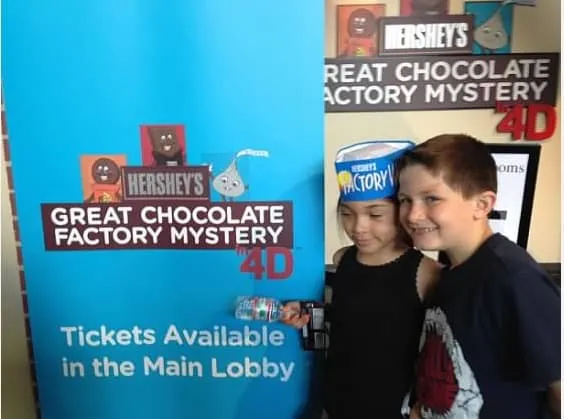 We immediately made a turn into the 4D Movie Mystery show where we helped Reese, Hershey, Kiss, and Twizzler save the factory all while watching a 3D movie, getting cold drips of water sprayed at us, chairs shaking, bubbles falling from the ceiling and finally streamers being blown in.
The movie had a good moral and the kiddos were kept occupied and happy for the entirety of the movie.
Score!!
As a reward for having a great time watching a movie… you guessed it, more chocolate bars!!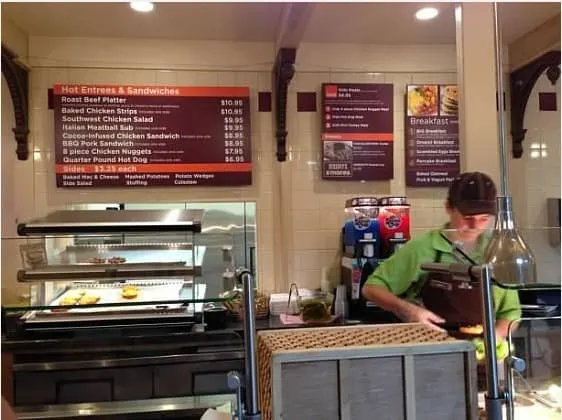 Lunchtime was incredible.
Cocoa-infused grilled chicken sandwiches and Hershey's Chocolate BBQ sauce were beyond tasty.
There were plenty of options for kiddos and adults alike as well as for the adventurous sorts who wanted to immerse themselves in the chocolate (like me!)
My only issue was that now I MUST make that Hershey's Chocolate BBQ Sauce at home.
It was SO good!!
Don't be surprised when it comes to a store near you… I feel a campaign coming on…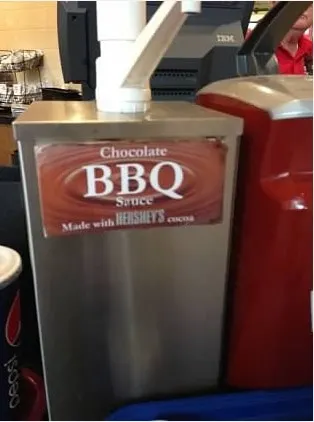 We made it out to the trolley just in time to be amused by two of the funniest conductors of the day…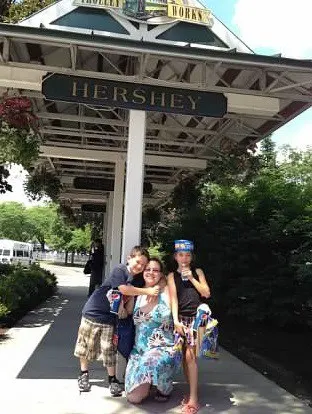 They infused history and comedy into a beautifully scenic trolley ride.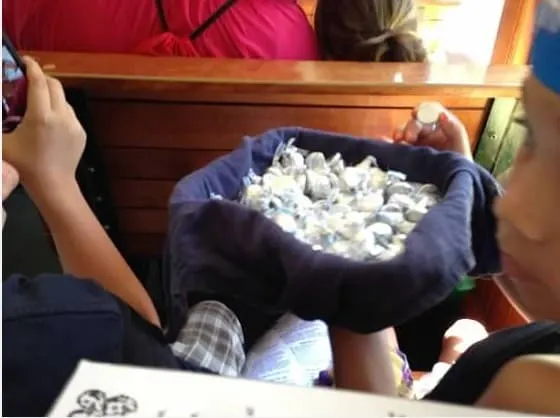 (and they passed out Kisses, miniature Reese's peanut butter cups, and miniature Hershey bars too!)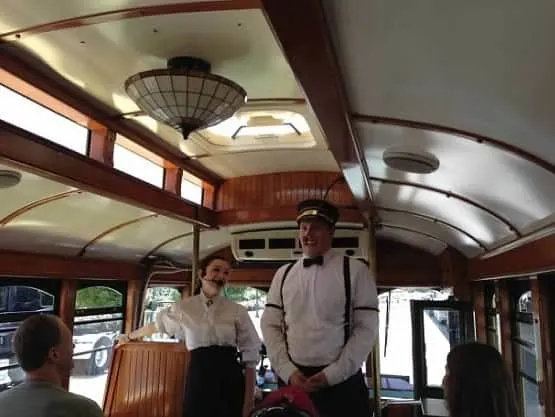 Their singing voices were excellent and they'll both probably wind up on a reality singing competition before much longer.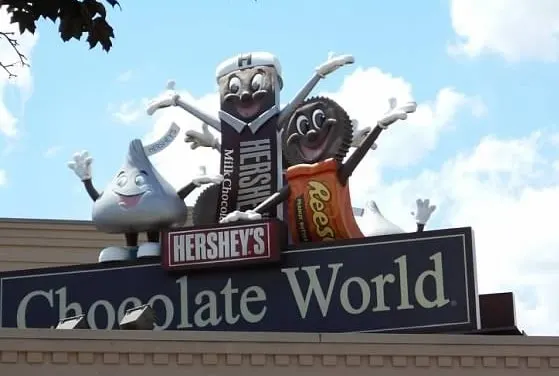 We arrived back at Hershey's Chocolate World just in time to create our own candy bars.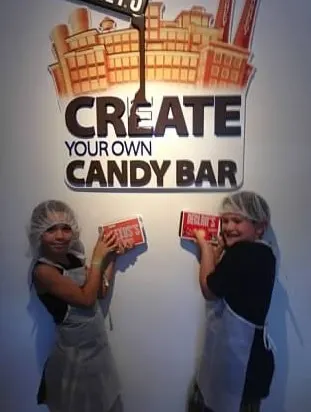 This was my favorite part of the whole trip.
Sure, it's kid-themed- but I got an apron and a hairnet just like they did and we all got to choose milk, dark or white chocolate and what types of candies we wanted in it (English toffee, jimmies, chocolate chips, pretzels, or butterscotch chips).
Then, we got to choose with or without sprinkles on top.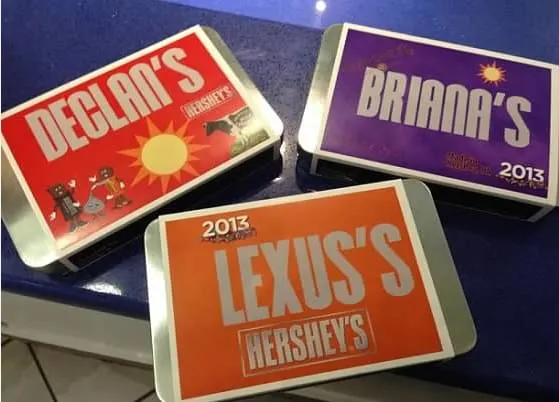 We watched the candy bars being made and got to use their computer stations to create our own wrappers for them.
(Personally, I think mine is the coolest… but I think everyone feels that way…)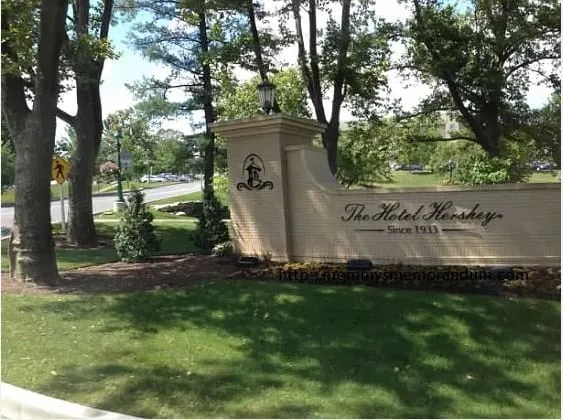 We were able to fit in some shopping time before heading to the Hershey Lodge.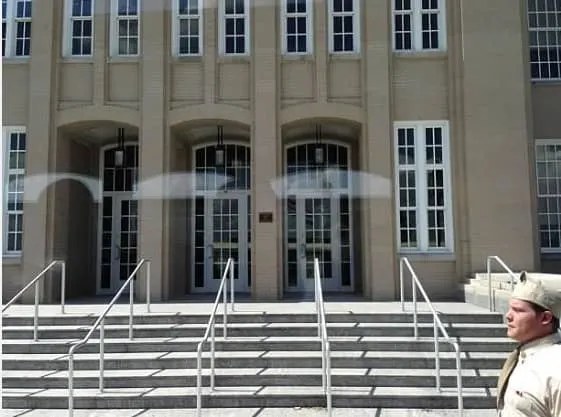 Upon arriving, we were greeted by a man who offered valet and bellhop services.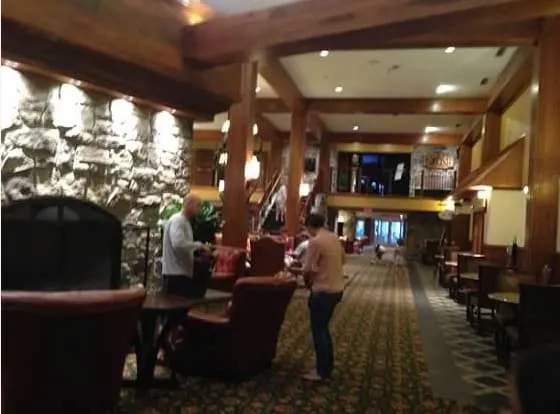 The lobby was decorated beautifully and everyone we passed was friendly.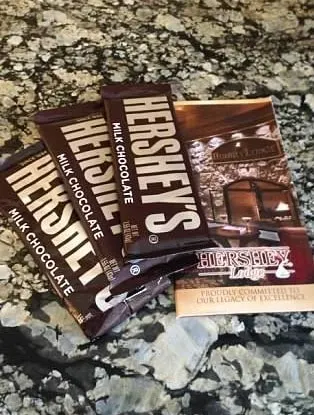 It took only minutes to get checked in (with full-size Hershey bars as well as tickets to the Hershey Gardens and Hershey Museum given to each of us at check-in).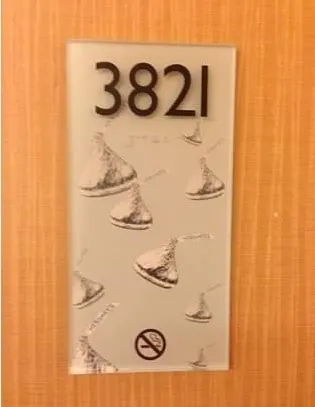 Up to our room…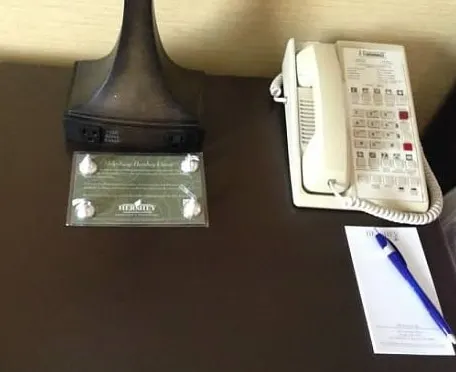 (where Hershey kisses were sitting out for us!)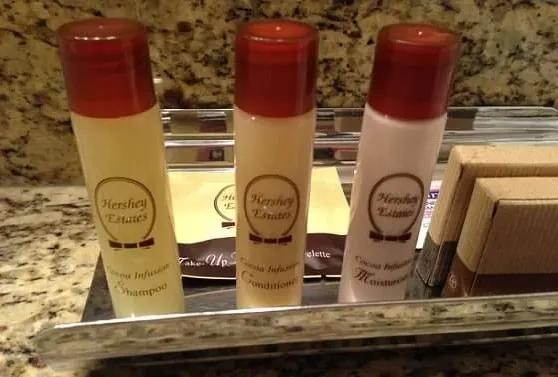 The toiletries were all cocoa scented -and smelled so good I had to buy more to take home!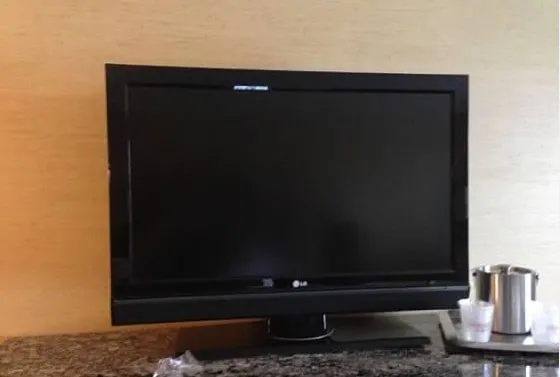 The air conditioning was top notch, the television was a large and flat-screen.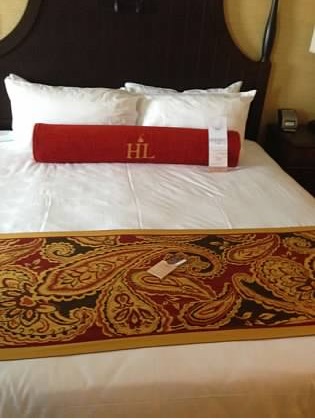 The bed and sheets were superbly comfy and there were enough electrical outlets and charging stations to go along with the complimentary wifi to make my techie's heart sing in joy!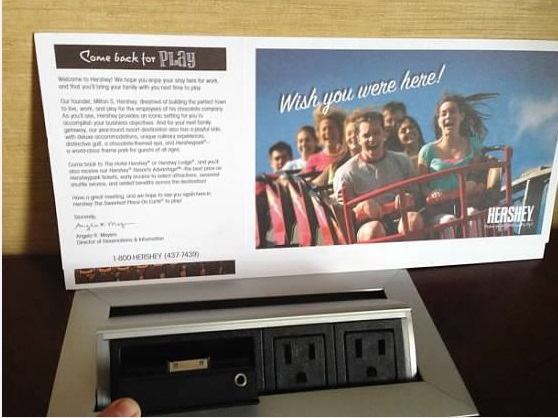 We went to dinner at The Bears' Den.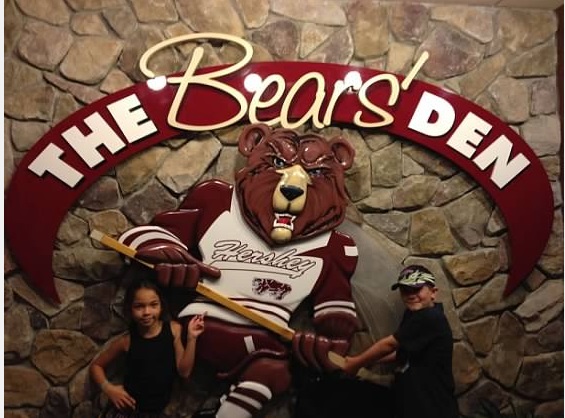 Our 30-40 minute wait felt like half that playing in the arcade and shopping in the gift shop.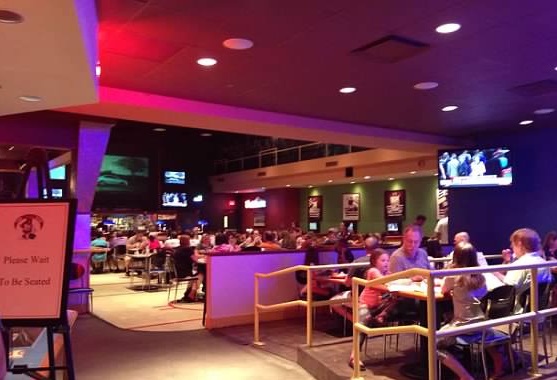 Upon being seated, we were offered popcorn of all things.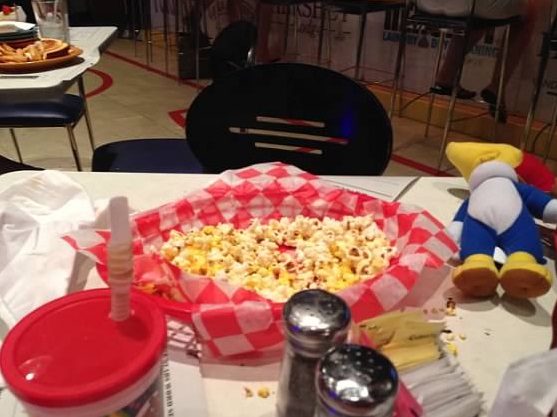 It was fantastic!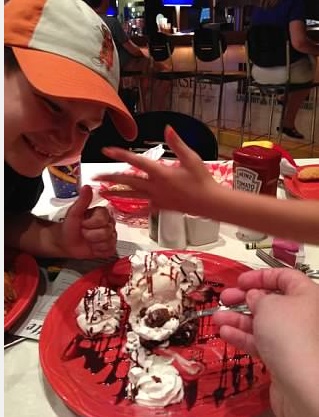 The service was attentive and the food was excellent. The atmosphere was great for kids and we all had a wonderful time.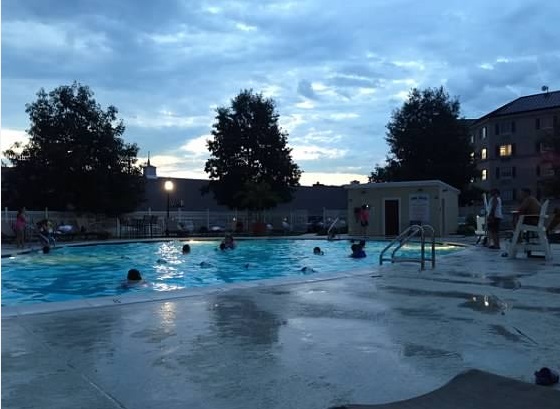 We followed up dinner with some late-night swimming… With two outdoor pools and an indoor pool, there were plenty of options. The fireflies were out and created a beautiful atmosphere.
The Hershey Lodge also boasts a tennis court and basketball court (for those athletically inclined people…)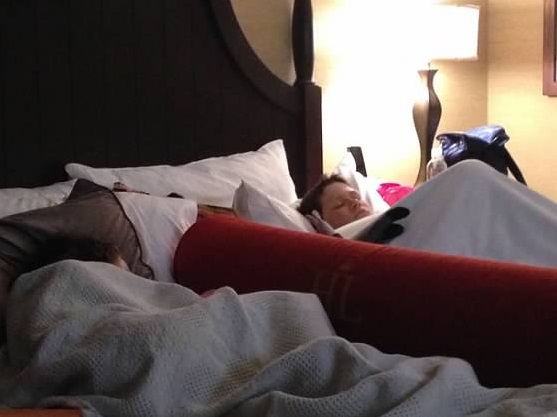 We placed our room service breakfast order on our doorknob for morning delivery, set our iPhone alarm on the Home, and watched some Nickelodeon through bedtime.
I didn't realize kiddos could sleep that hard…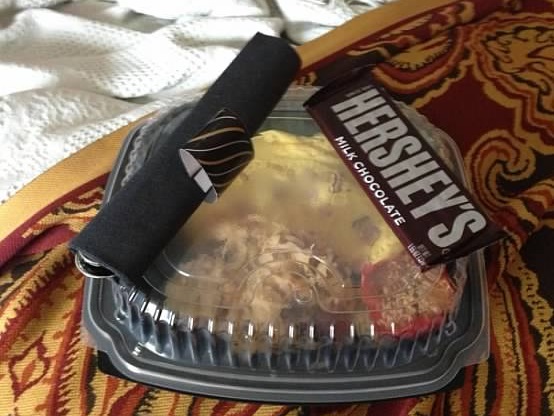 Sunday morning was a flurry of activity getting ready to go to Hershey Park.
It was a calming moment when the room service breakfast was delivered (with another chocolate bar.)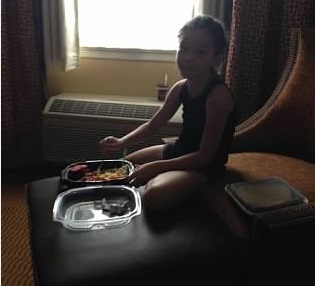 I didn't realize how nice it would be to sit peacefully and eat in our room without the hustle and bustle of getting kiddos into restaurant mode.
(Plus, it was the best omelet I've had in ages!) I can't imagine a better way to start the day.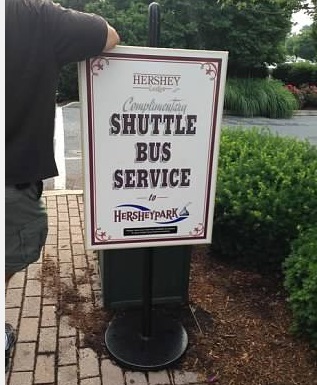 The shuttles ran one behind the next to and from Hershey Park…
Guests of the Hershey Lodge, Hershey Hotel, and Hershey Campground are afforded the luxury of entering the park an HOUR before general admission.
Priceless!
It's an hour without lines to warm your kiddo up to the idea of going on the "big kid" coasters or to ride as many as you can run to before the rest of the public catches you.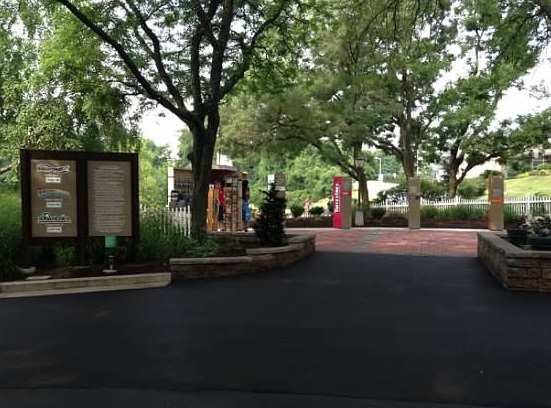 The kiddie rides gathered toward the entrance of the park meant less walking time for little legs which was mom-appreciated.
The number of bathrooms, as well as the quality of their cleanliness, was mom-approved. (<-this mom!!)
The boardwalk (read- waterpark) portion of the park provided a welcome respite from overheating and the geniuses at Hershey thought ahead enough to provide plenty of air-conditioned shops selling sunscreen, towels, and all other water paraphernalia that may have been left behind. (read- "Dad proof" LOL)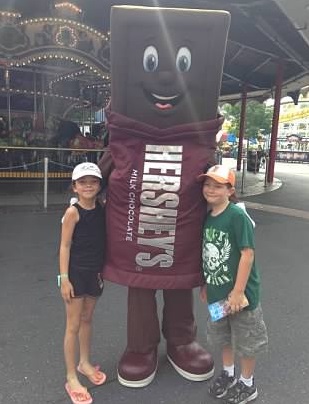 There were candy characters throughout the park giving hugs and high fives and providing photo opportunities.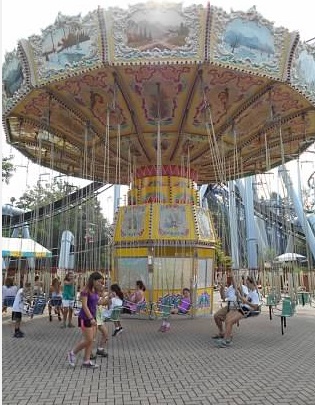 There were games of skill to remind us of our favorite small-town carnival and so much food to choose from that making a decision regarding where to eat lunch was our hardest one of the day.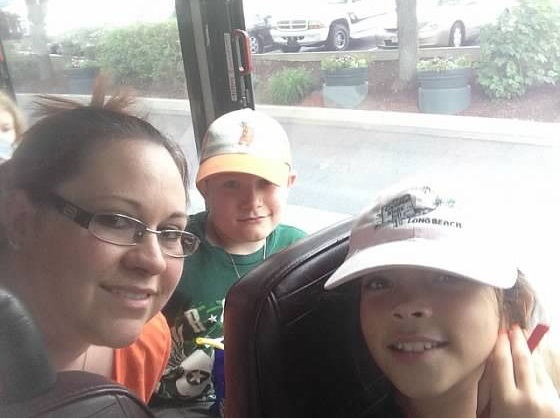 There's a saying that all good things must come to an end, so we finished our day up shopping for souvenirs before boarding a shuttle back to the Hershey Lodge to depart for home.
As I was sitting with my family on that shuttle I thought of all of our previous family vacations- Six Flags, Disney Land, Disney World, Seattle, and various beaches floated through my head and I realized that while I loved them all dearly, I was choosing chocolate…