Labels. I love them. They aren't just for envelopes anymore.
We're talking diversity.
Sure, you can stick them in that upper left-hand corner of the envelope, and the thought of you doing that warms my heart–especially if it's an envelope that contains a handwritten letter to a dear friend or loved one.
Every once in a while, we receive an envelope addressed to us from people far away but close to our heart.
The address label adds some fun and flirty to the experience.
Since hand-written letters seem to be on the endangered list, I'd like to share some great uses for labels.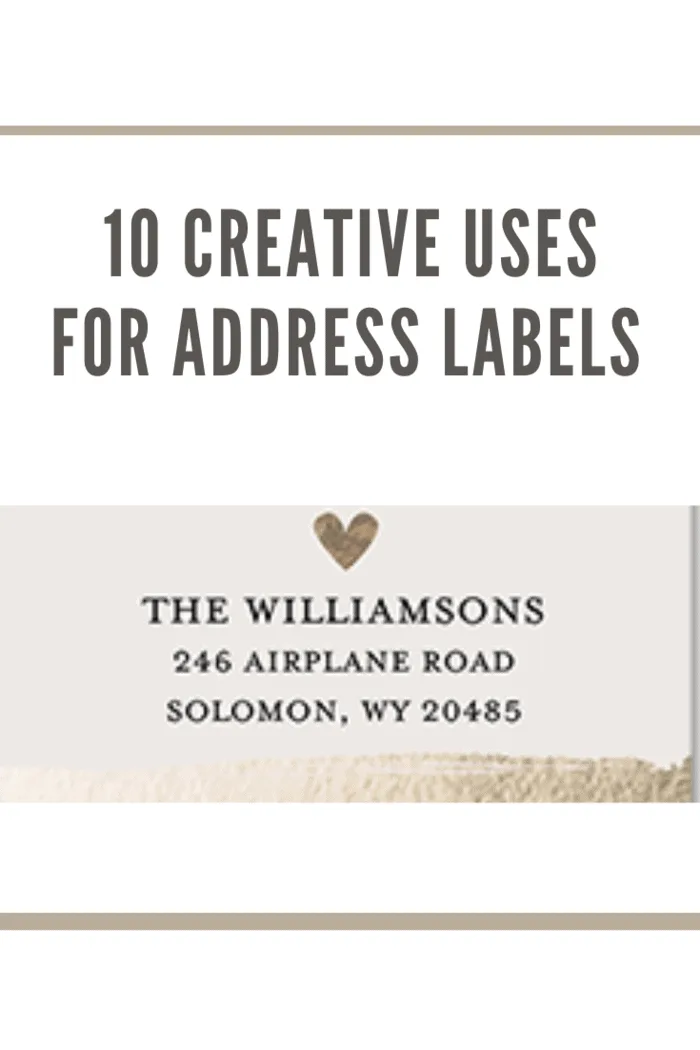 1.) Put them on your potluck dishes…they'll find their way home.
2.) Use them to fill out the name and address section on the forms.
3.) Place on an index card for your child to learn your address
4.) Put on CDs or DVDs you loan out, or the kiddos take to a friend's.
5.) Keep 'em in your purse to stick to raffle tickets…spring carnivals are in season!
6.) Make Gift Tags by adding them to a small piece of cardstock.
7.) Label books and school supplies
8.) Use as a micro-business card
9.) Tag Your bags for travel…even the stuff inside.
10.) Add to the handle of an umbrella and place clear packing tape over it.
Tiny Prints makes it easy to take an ordinary address label and make it something extraordinary.
Can't you just think how adorable this could be for holiday cards, birthday parties, or birth announcements?
They even have one in your brand colors.
Now isn't THAT clever!
This one works for Spring or Fall and everything in between:
Think outside the box…leave the address off and just turn them into stickers for the kiddos…mine love anything that has their name on it!
Visit Tiny Prints and discover one that's ready for your name all over it!
The possibilities are endless…but if you want, they still are perfect for envelopes!
This post is brought to you by Tiny Prints. All opinions, where expressed, are mine and were not influenced by the sponsor in any way. I will receive address labels for this post. Other experiences may vary.