I received Office Depot Exclusive Back-To-School items in order to facilitate an honest review.
Office Depot is making Back-To-School easy and stylish. For 2013 Office Depot has launched their Own Brands Back to School line. These items are exclusive to Office Depot Stores and cannot be purchased on their website, or anywhere else. They are must-have items to get organized, have fun and get back in the classroom!
Office Depot Makes Back-to-School Notable: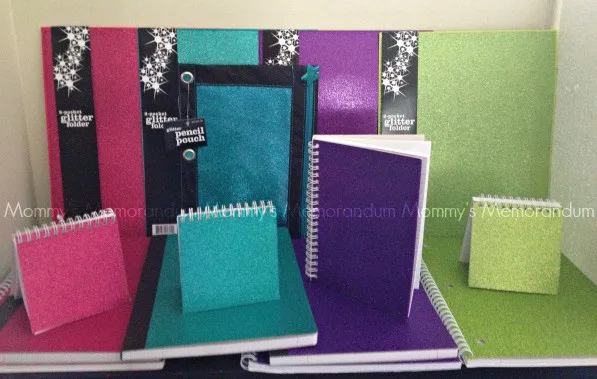 Being organized is the first step in getting good grades. Office Depot makes it easy with stylish notebooks and pocket folders. We're crazy about the "Glitter" line which features Glitter Pencil Pouch, Glitter Memo Books, Glitter Notebooks and Glitter 2-pocket Folders. All available in assorted colors.
Miss M loves this line, especially the teal/turquoise color. It shimmers and adds sparkle to any assignment or note-taking.
Office Depot Offers Multiple Choice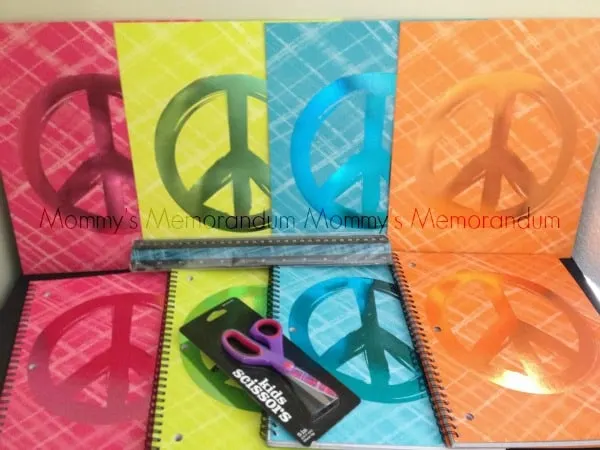 The Peace Sign line of products might just be MY personal favorite. I love the plaid background, the foil peace sign, and the color assortment is awesome! Grab a Peace Sign Notebook and pair it with a 2-pocket folder to match–or shake up the colors for added fun!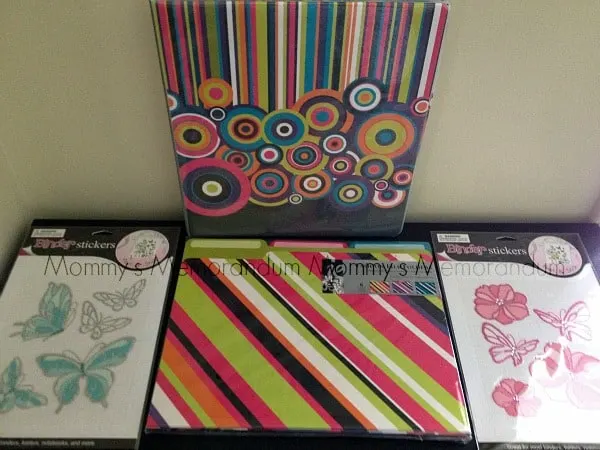 Adding to the multiple choice style are striped file folders, 1″ binders, 3-hole punch pocket folders, and Binder stickers to create one of a kind expressions!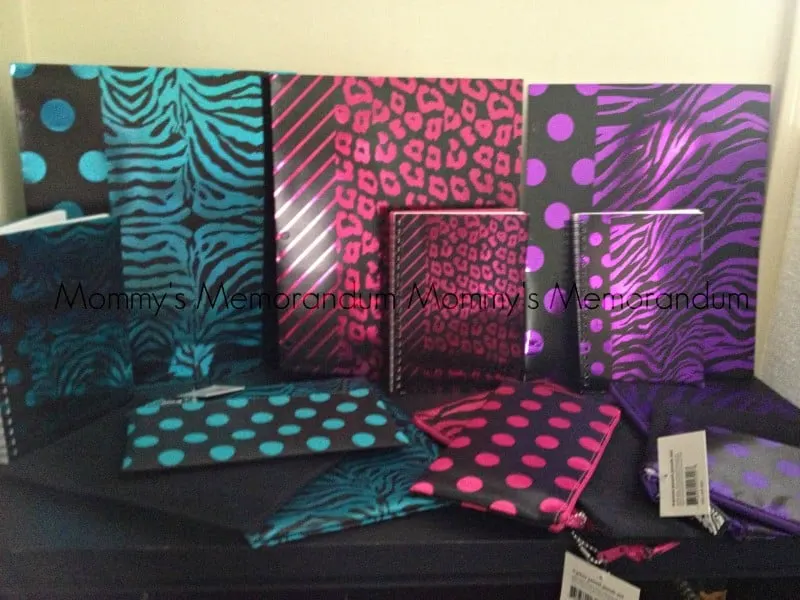 The mix and match polka dots, stripes and animal prints are one of Miss M's favorite. They are foil prints so they are glossy and fun. Assorted prints for notebooks, 2-pocket folders, and Pencil Pouch Sets make this a great collection.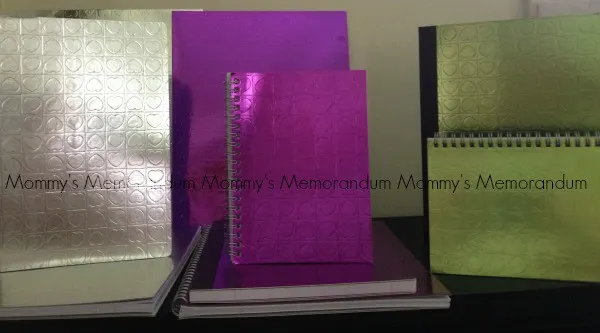 The foil collection is incredibly fun. The hearts are embossed so they have a "puffy" feel and look. Miss M is wild over the silver!
Office Depot Offers Core Supplies and Creative Expression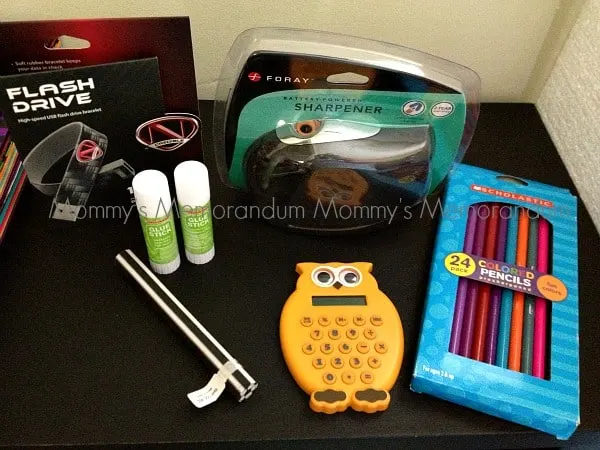 Beyond lined notebooks, file folders, 2-pocket notebooks, and binders, Office Depot offers a large variety of school and office supplies to get the job done or let out some creativity.
We are fans of the Scholastic Glue Sticks. We buy them every year. It sealed the deal when Miss M came home from first grade with a note from her teacher thanking us for buying glue sticks that actually "glue". I've used them beyond paper, gluing down the edge of the countertop. It hasn't moved since!
The Scholastic Colored Pencils are fun for traveling or just for a variety when doing homework–we still like to add color to our spelling lists and color the pictures!
There are plastic rulers with fun prints to match the notebooks. I like these because they bend and still go back to being operational. they are sturdy and accurate.
The Kid Scissors with printed blades in purple or blue are fun for school boxes. They have rounded corners and cushioned handles just for little hands. They work like grown up scissors so there's no crazy cutting as the paper folds and shreds. These actually cut.
Calculators in animal shapes sent Miss M to the moon and back. She loves owls and this one will be a fun reward for her to check her math homework! Li'l Man loves the Gamer Calculators, of course. There are also Scientific Calculators, Color Trim Calculators, and Flexible Magnetic Calculators.
Office Depot Foundation Back Pack Program
Helping thousands of students start the school year off right. Office Depot is donating more than 300,000 colorful new backpacks to kids around the world. Inside they'll find essential school supplies to help ensure that success is always possible.