We received LotFancy Fishing Gear in exchange for this post. All opinions and our love for the outdoors remain our own.
Sometimes, the day calls for fishing. You load everyone in the car, you double check to see that you brought your fishing gear, start talking the talk about how big, or how many fish you're going to catch and head to the lake.
This story isn't about the fish that got away but about friendship and our crazy day of fishing at Fairystone State Park.
Time is relevant to this story.
Fishing at Fairystone State Park
We hike the 1.1 miles into the park and reached the lake.
At 2:58 pm the kids kick off their shoes and check out the area.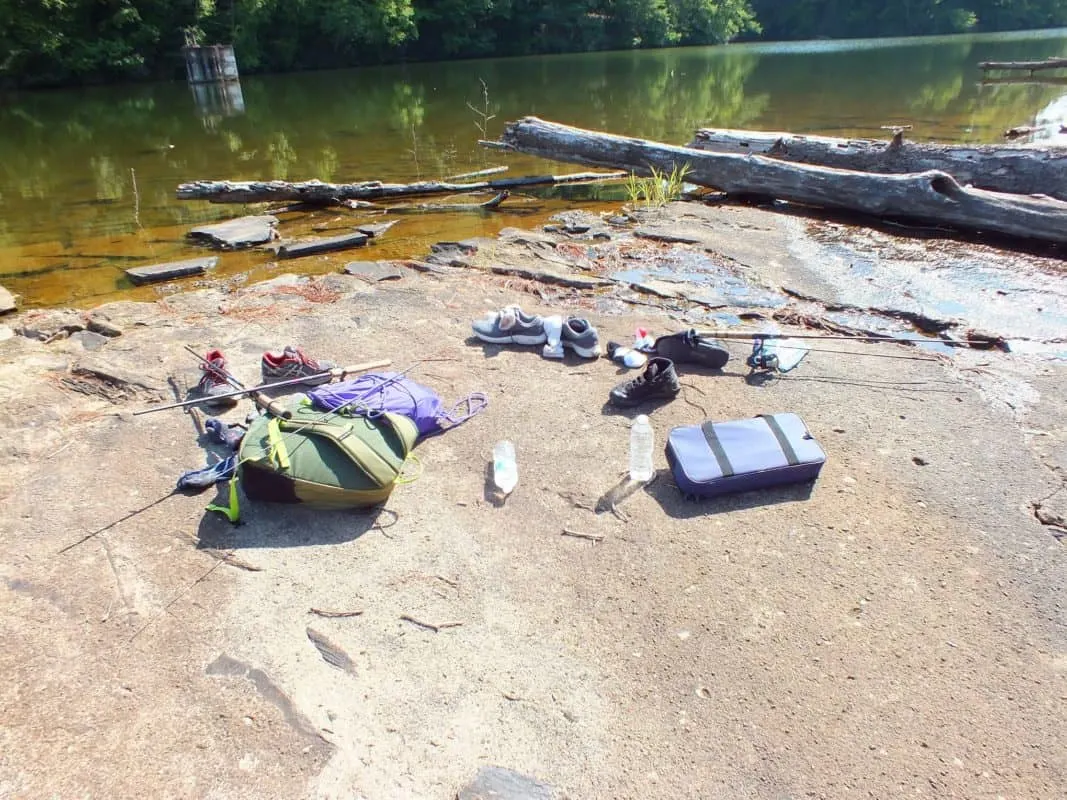 Cooper checks out the lake, while MacKenzie, William, and Colby are getting out their fishing gear.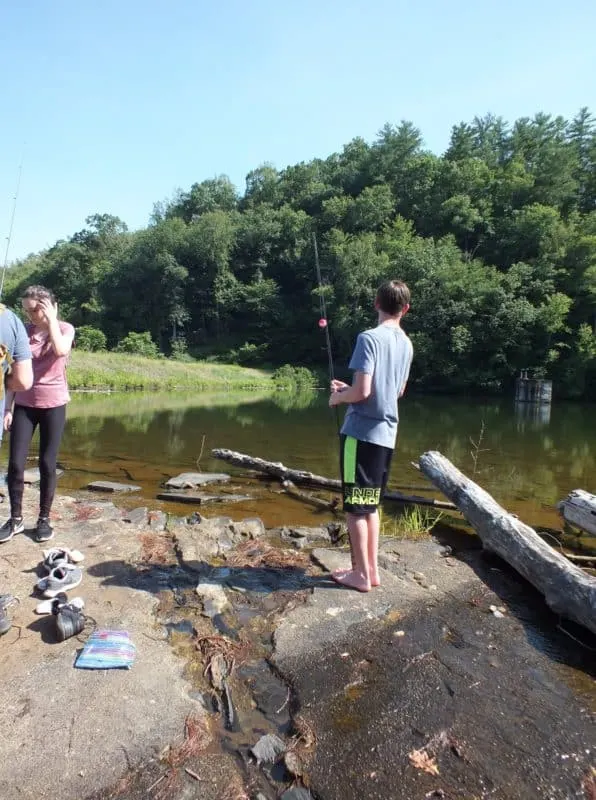 Cooper begins to get his fishing rod ready.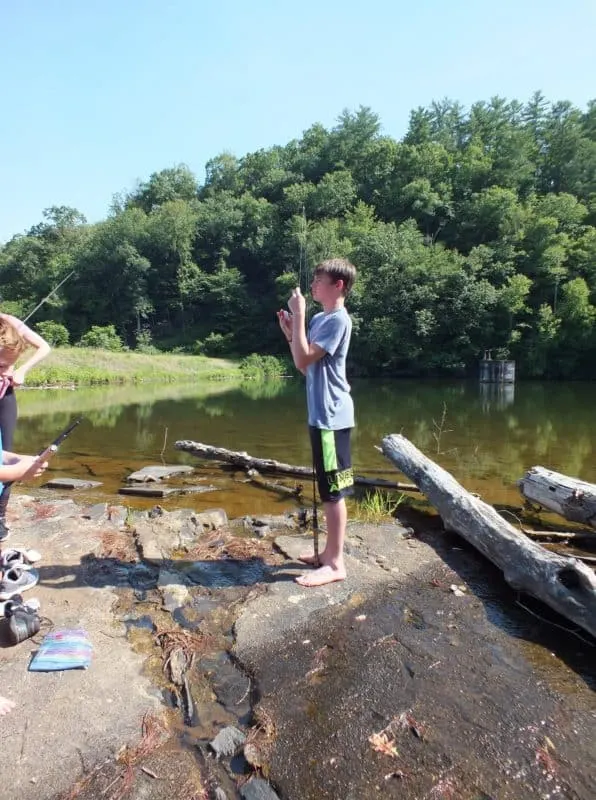 Colby asks Cooper if he is assembling the rod correctly.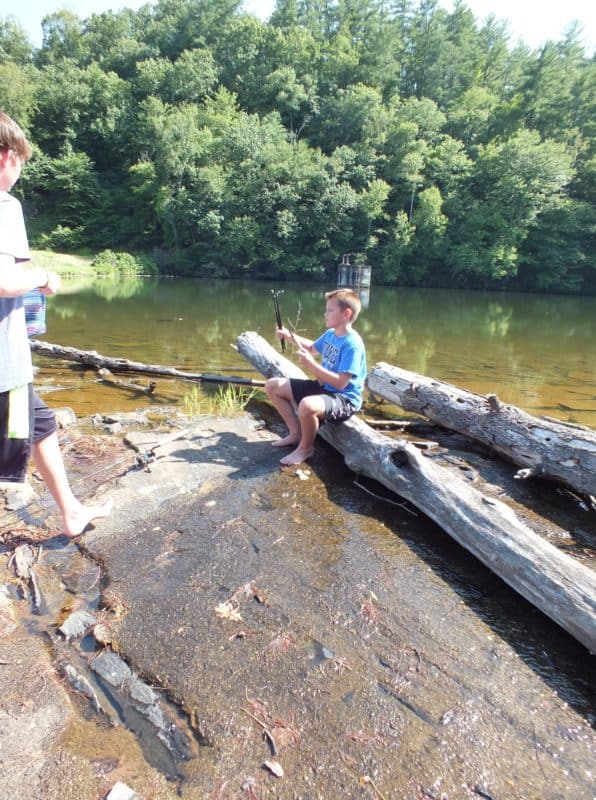 Colby begins assembling his rod.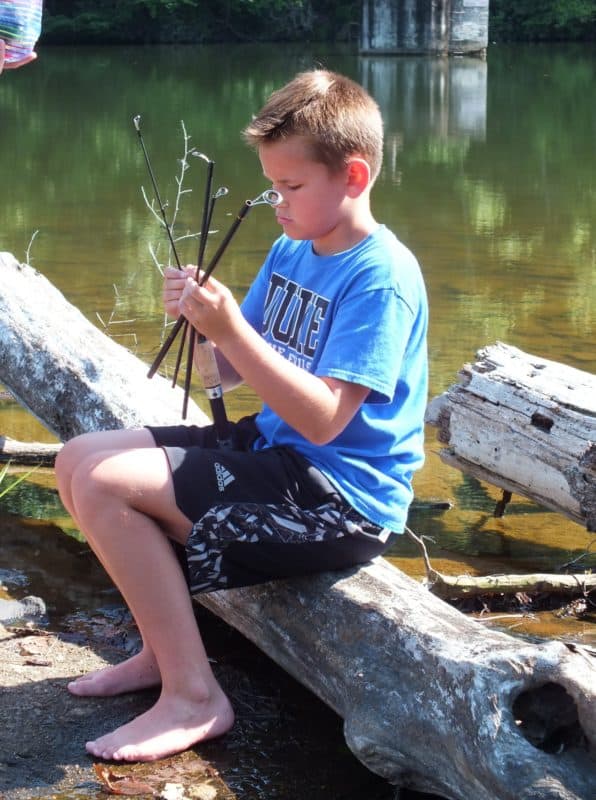 Cooper picks out a LotFancy fishing lure.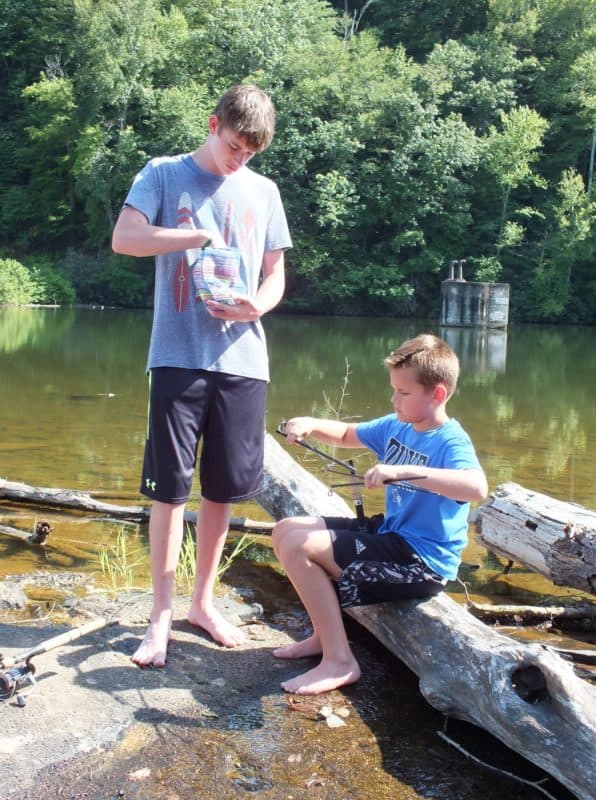 Everyone else is still assembling rods.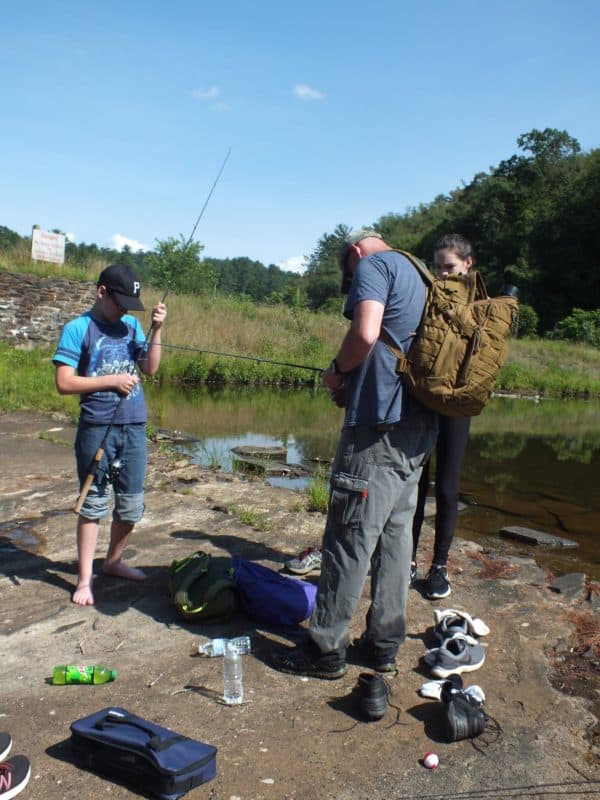 Colby checks out the rod to see how it will cast.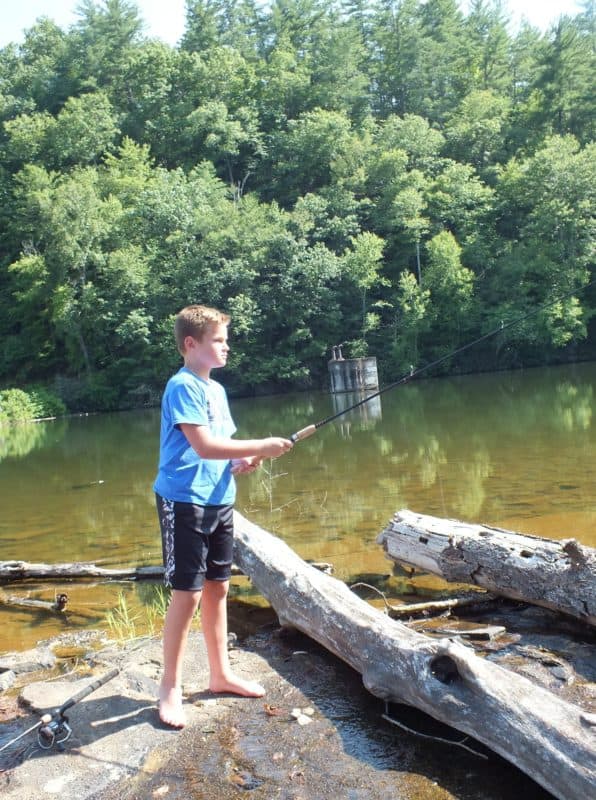 Cooper starts tying on his LotFancy lure.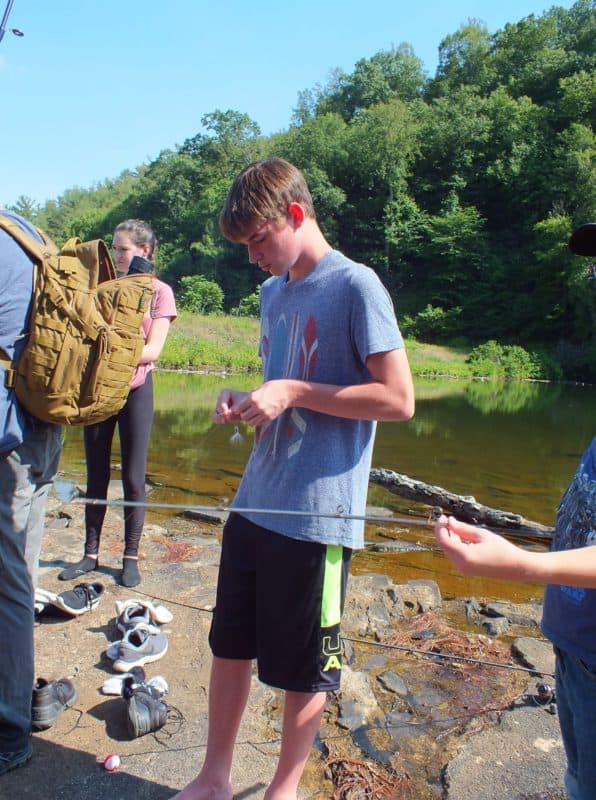 I think we're clipping the excess fishing line here.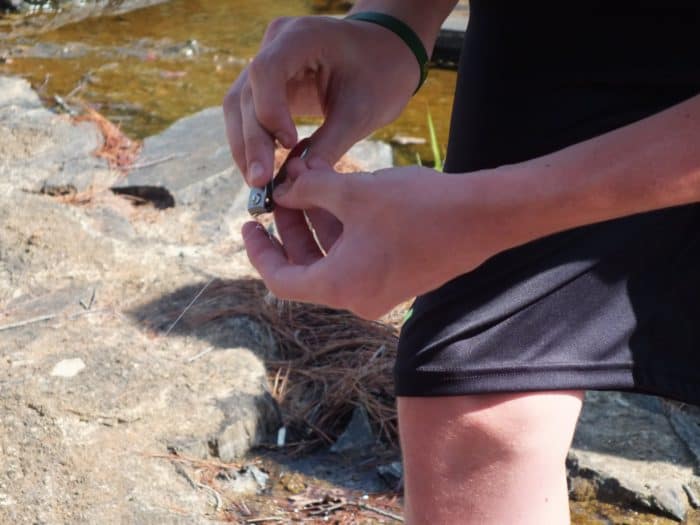 Cooper casts out…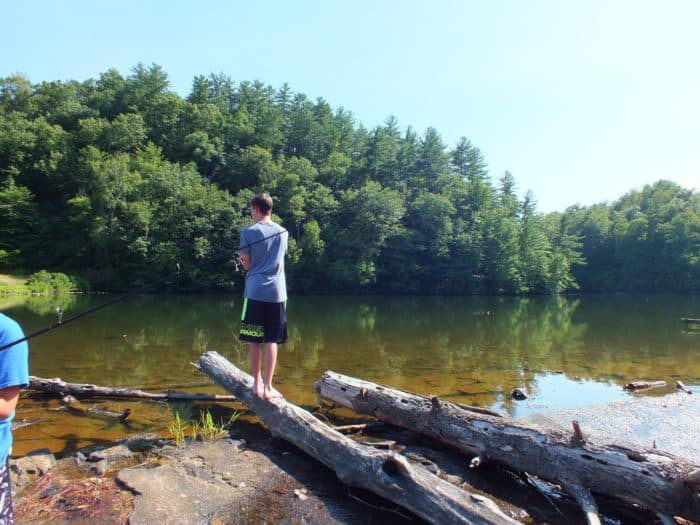 Colby heads to his area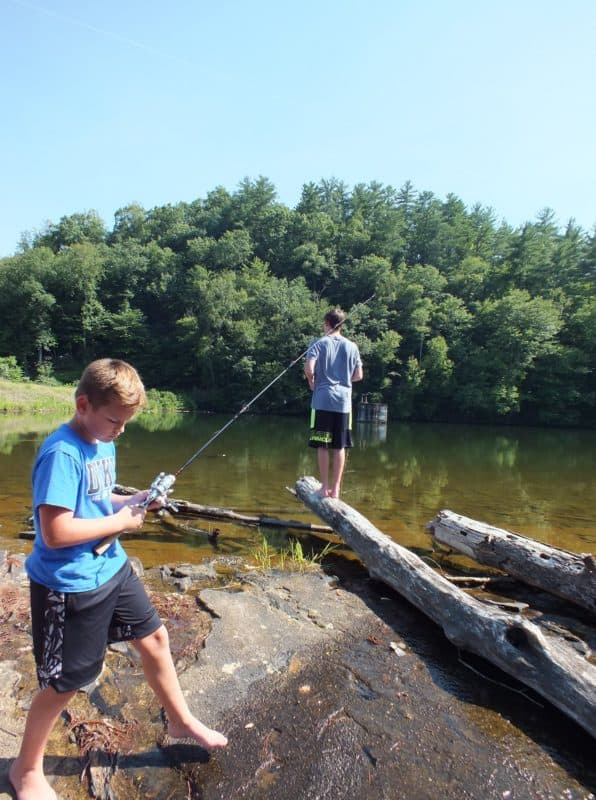 3:04 pm and Cooper has THE first fish of the day. It was 6 minutes from when they decided they were ready to fish!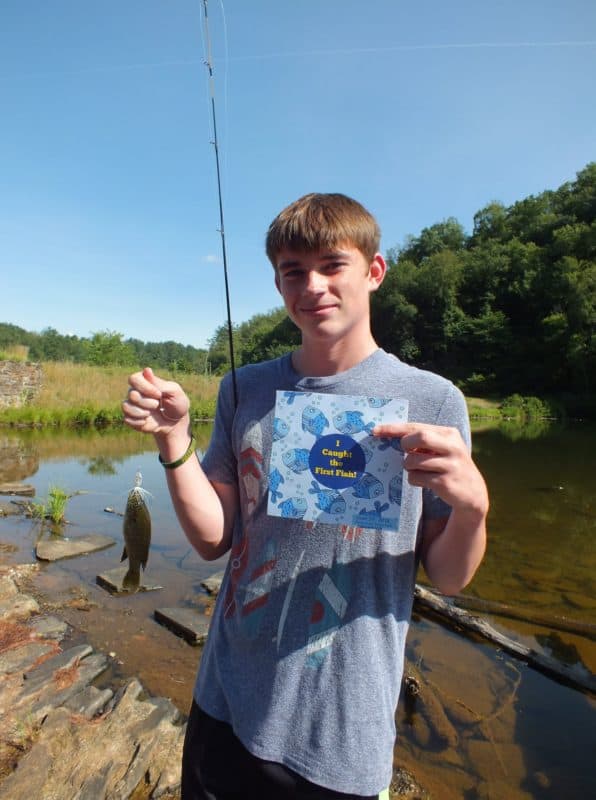 Here is Cooper's First Fish…it had teal colored freckles!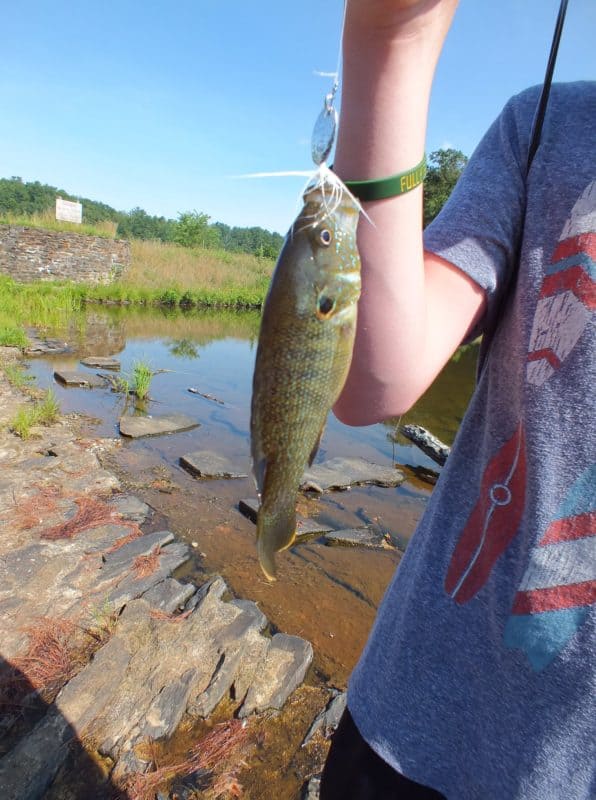 MacKenzie casts out.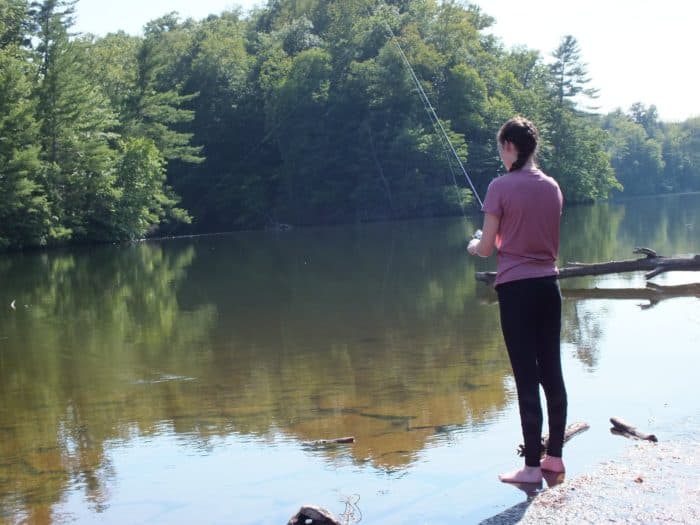 MacKenzie casts out.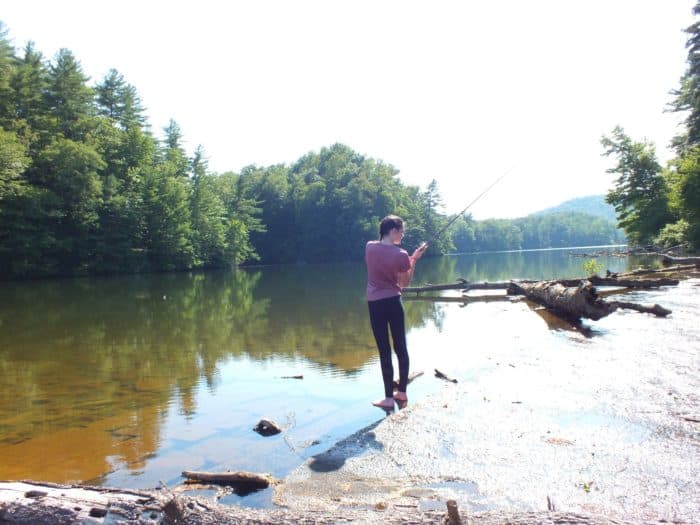 MacKenzie fishing while Cooper gets geared up to cast out again.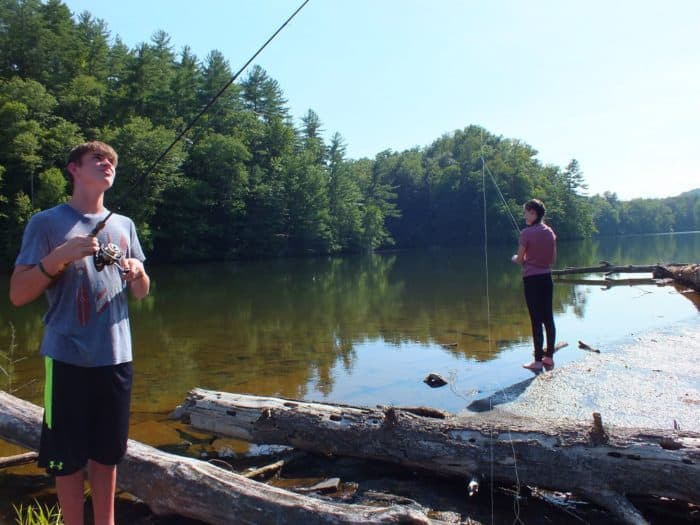 Cooper is showing MacKenzie how she needs to reel back in.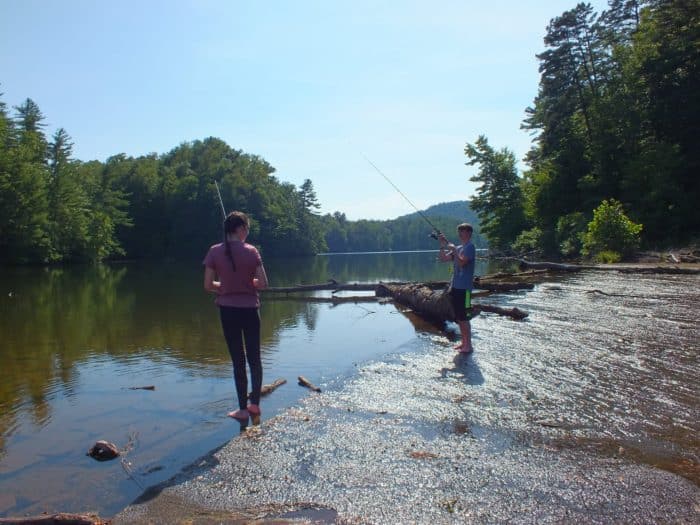 MacKenzie is focused on her line and reeling back in.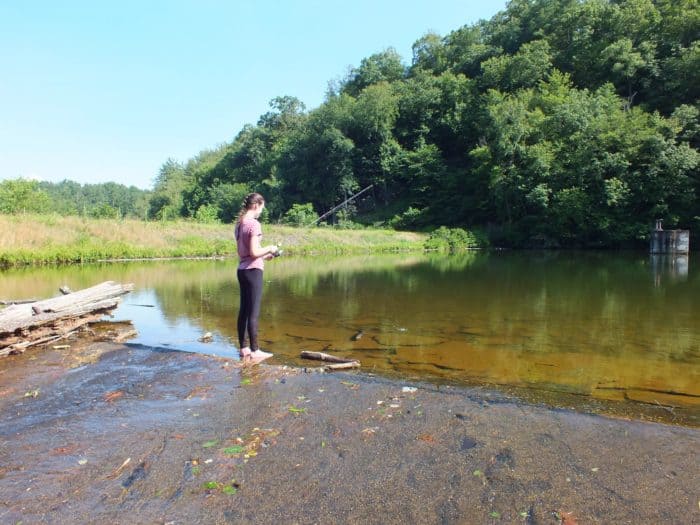 Colby hollers, "Snake"! and points to where it is.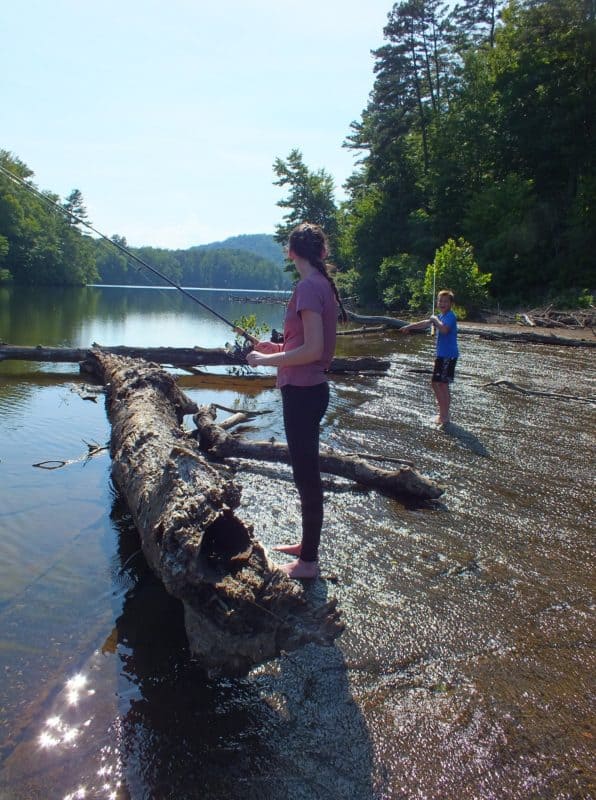 Do you see the snake!?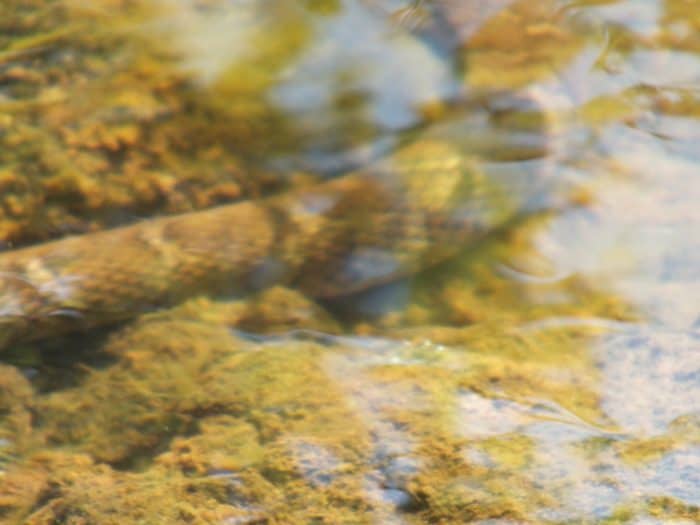 3:17 pm Yeah…Cooper has his THIRD fish of the day. 19 minutes!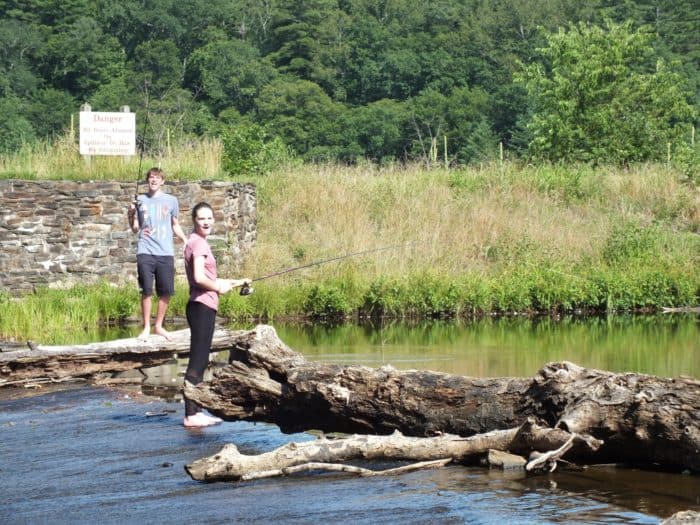 This guy was back…Colby kept us all aware of where this snake was at all times (mainly because he kept saying he was going to "hook it")!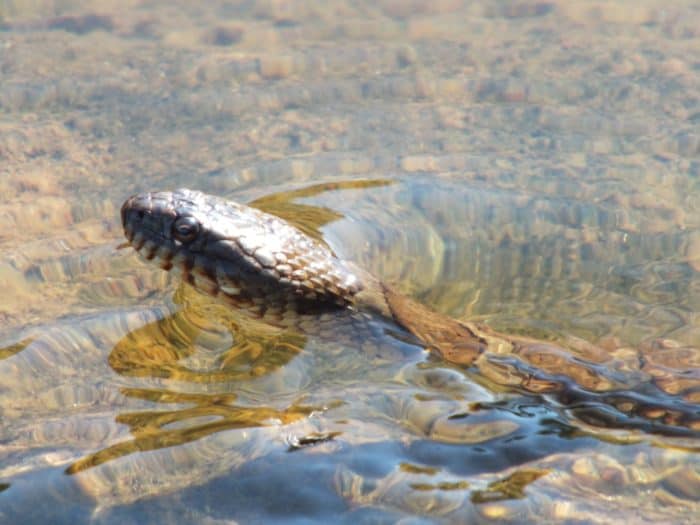 Everyone is back to fishing…Colby is keeping an eye on the water around him in case the snake shows up.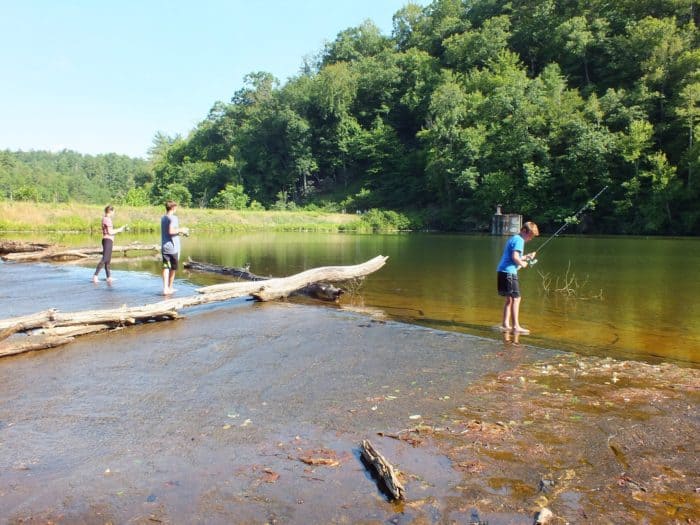 3:24 pm Cooper has fish number FIVE (we didn't get a picture of fish four because he said I took too long to get there with the camera and it was going to die!)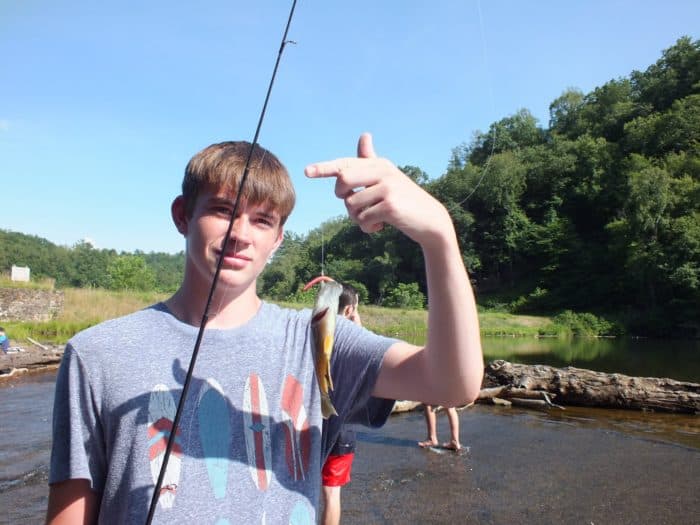 3:30 pm MacKenzie caught her FIRST fish!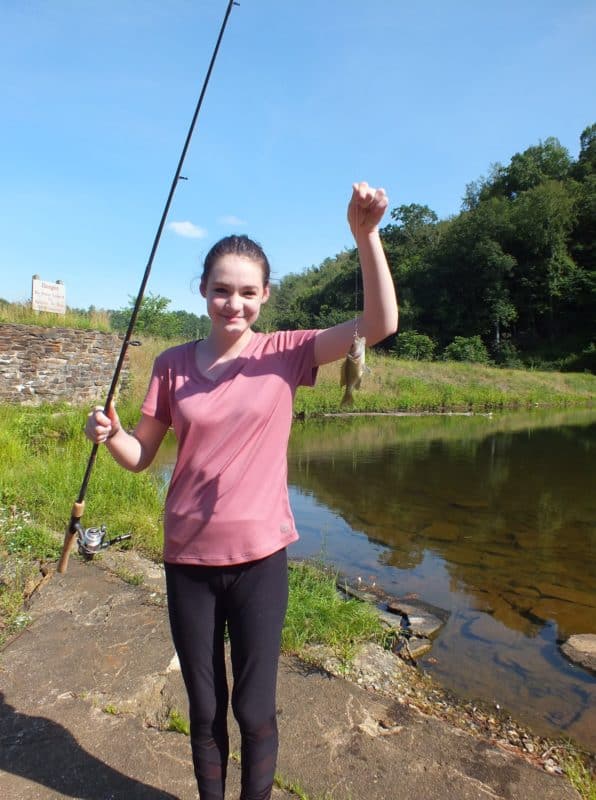 Her first fish…but while we were taking this picture…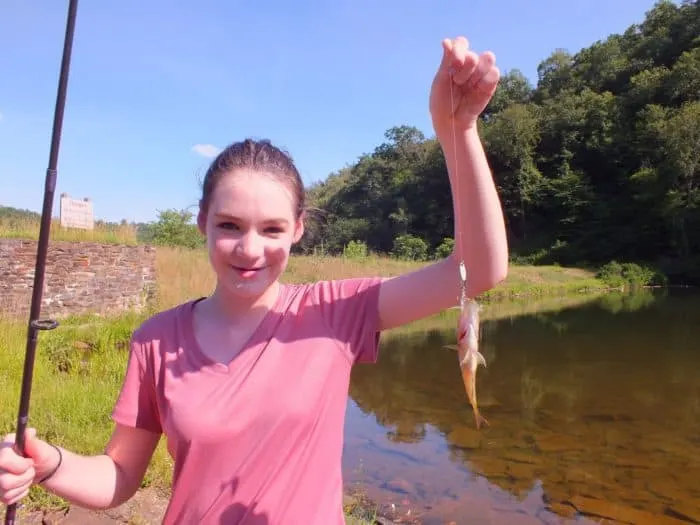 Cooper caught his SIXTH FISH! (So naturally, they posed together to celebrate catching fish at almost the SAME time!)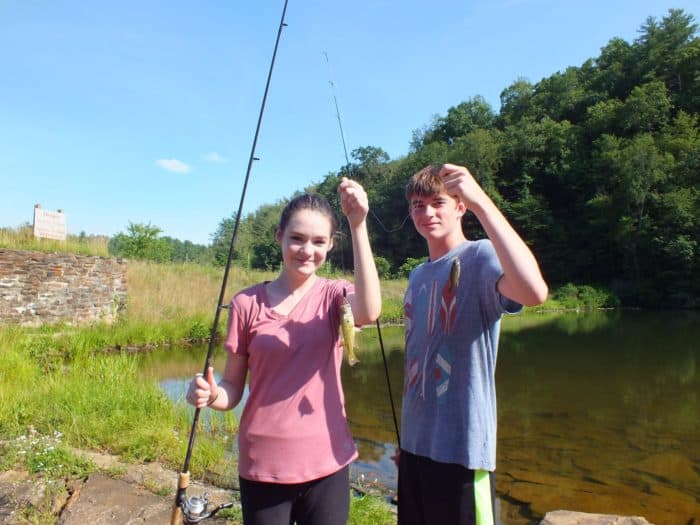 This is William. William announced he did not feel well as soon as we got to the lake. Poor thing! He is dehydrated and the heat and humidity are not a good a combination.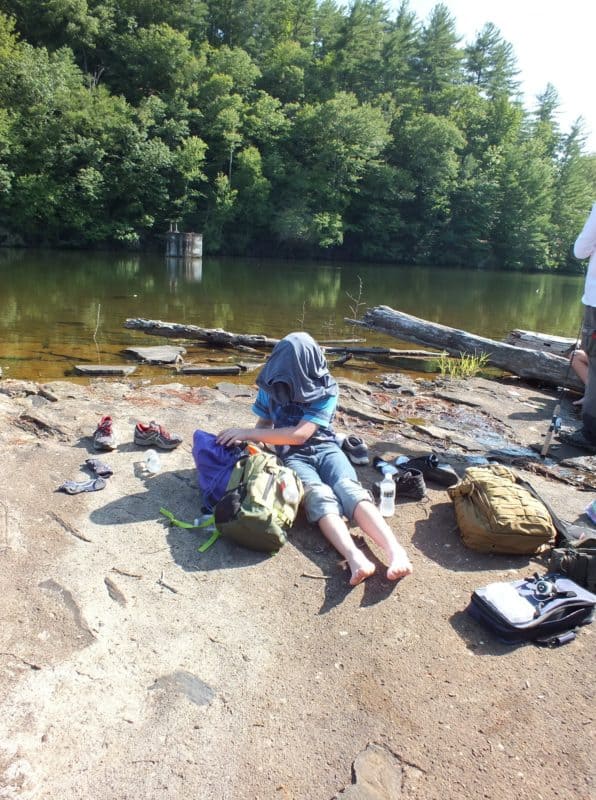 You know what's about to happen by now…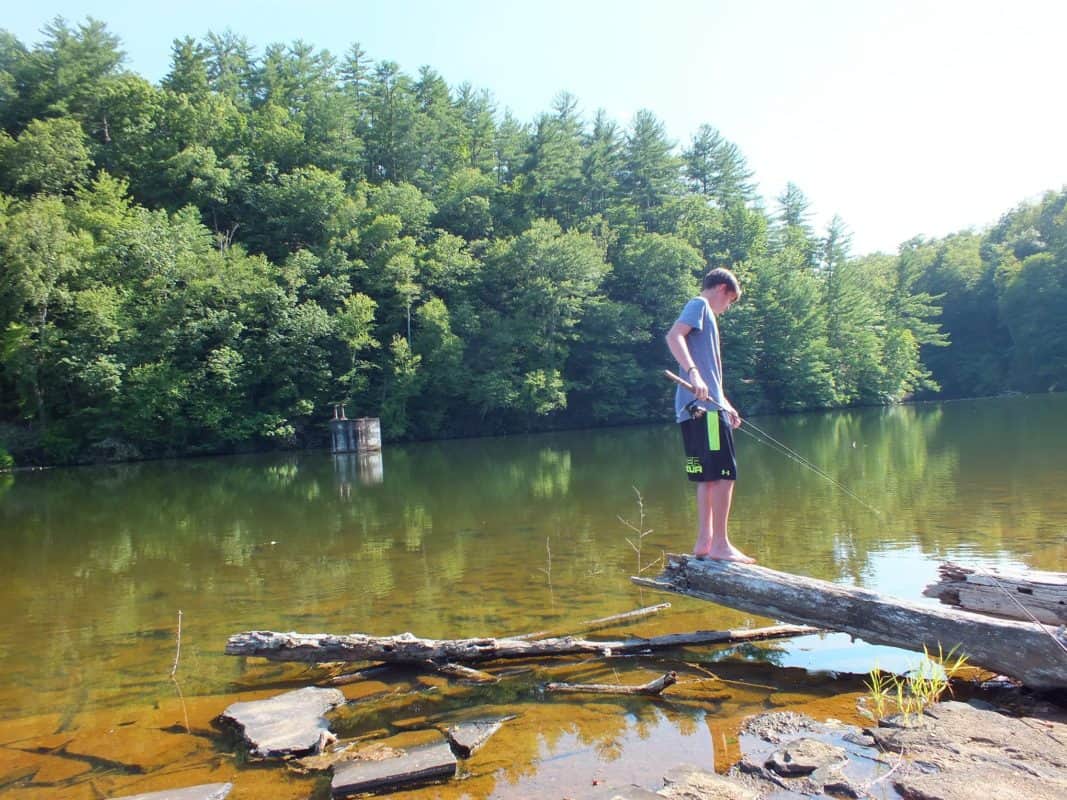 Yup…3:35 and we see Cooper's SEVENTH fish!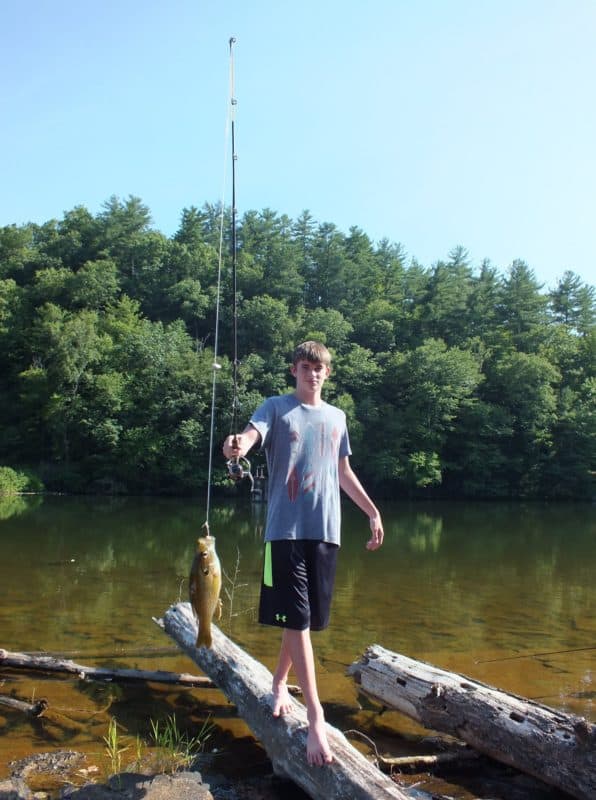 3:37 pm and I have officially become Cooper's photographer with his EIGHTH fish of the day! (We haven't even been fishing for ONE HOUR!)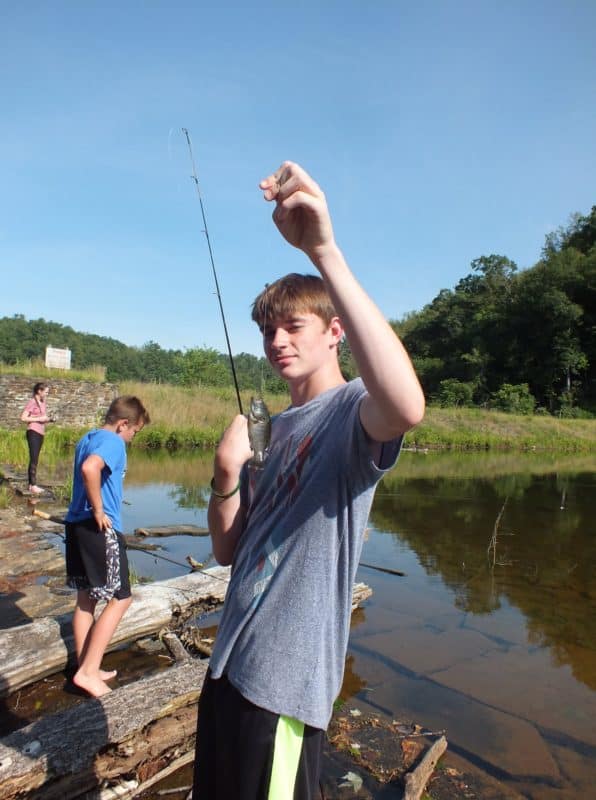 MacKenzie is so focused…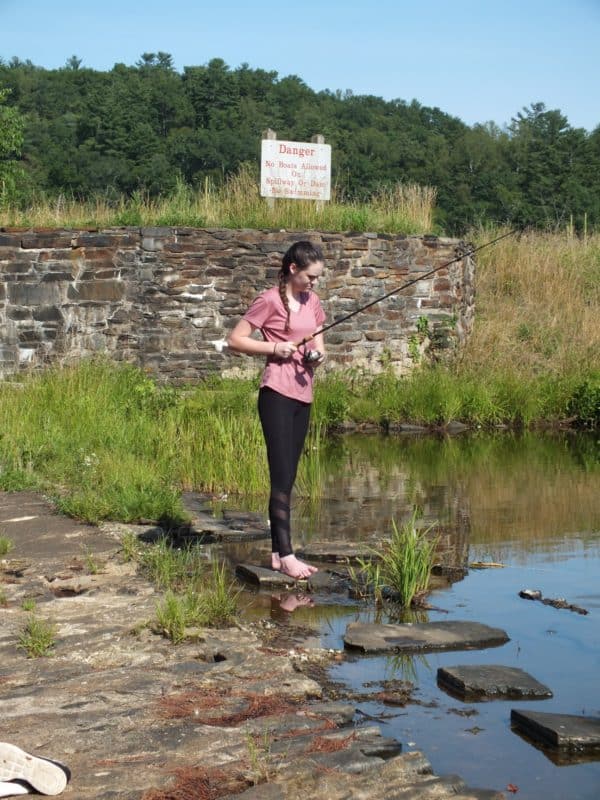 3:39 pm and Cooper has his NINTH fish of the day…it's not even been an hour.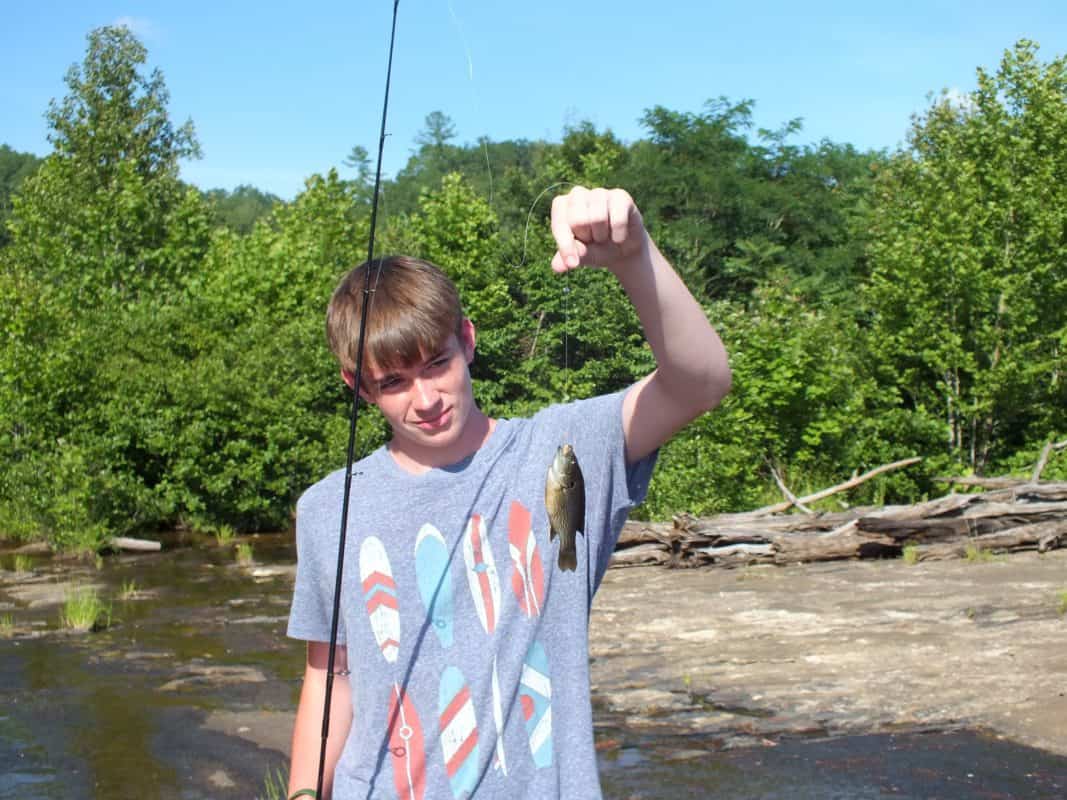 Look at MacKenzie's face! She thought Cooper had a fish already!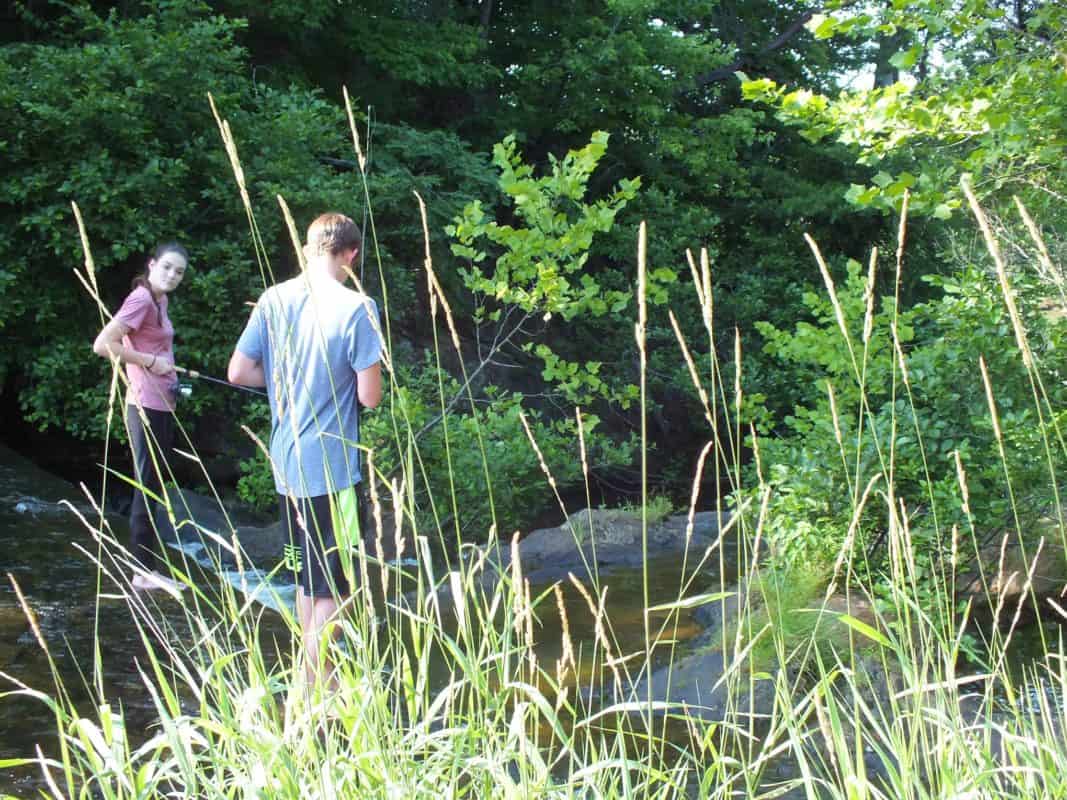 3:44 pm Colby catches his FIRST fish of the day!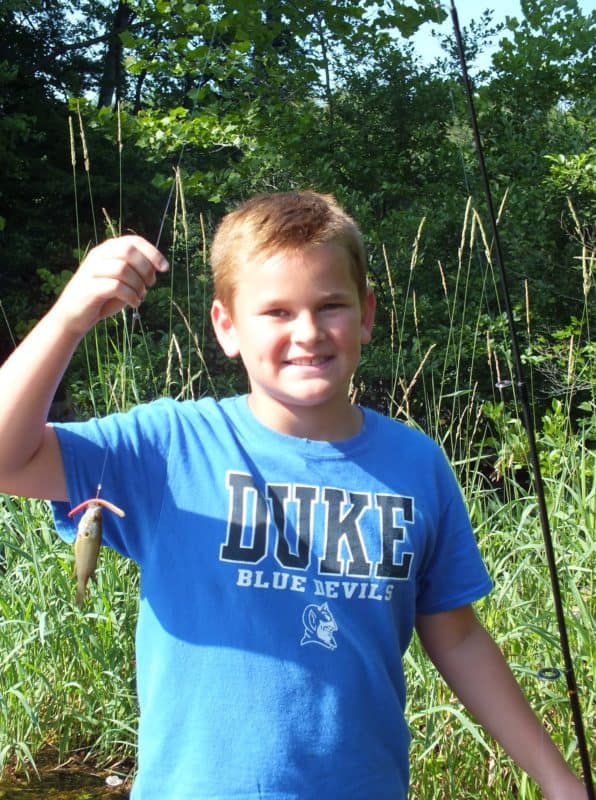 3:48 pm Cooper has decided the reel and rod is not challenging enough and has now caught a baby bass with his bare hands!! (Go ahead and say it; we all did. "Show off!") TENTH Fish for Cooper.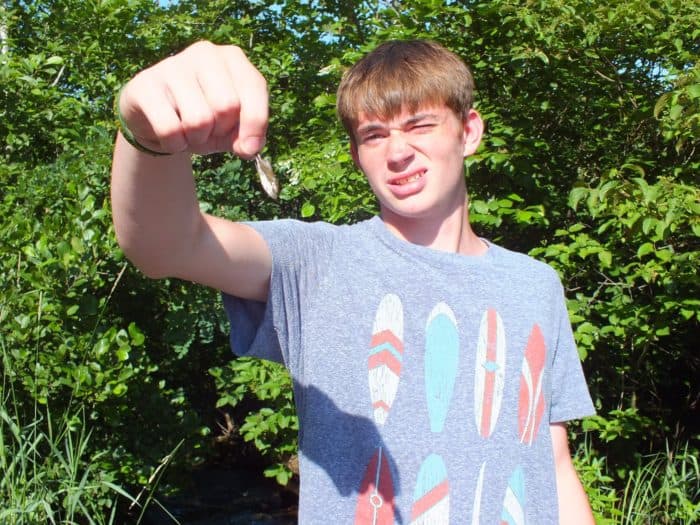 Since Cooper caught a fish with his bare hands, they've all decided to join him.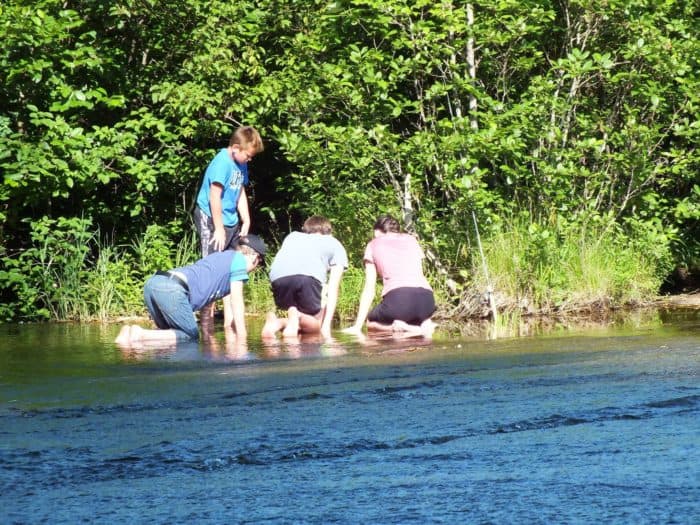 4:03 pm But Cooper would be the one to catch the baby catfish…with his bare hands. 11th Fish (but who's counting?)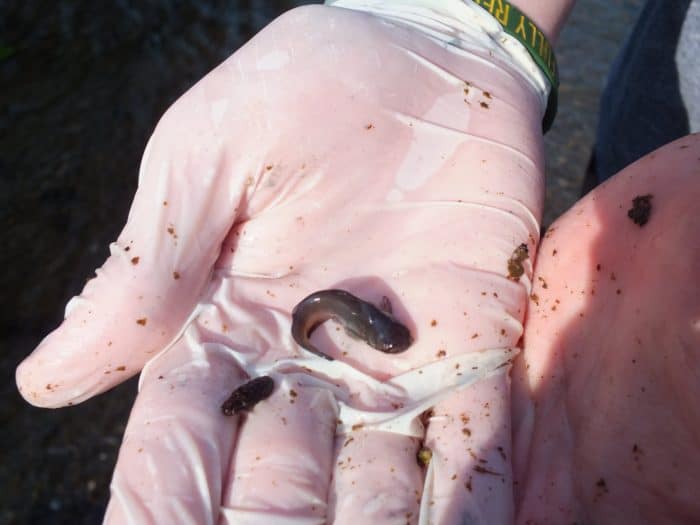 Finally, William feels well enough to give fishing a go!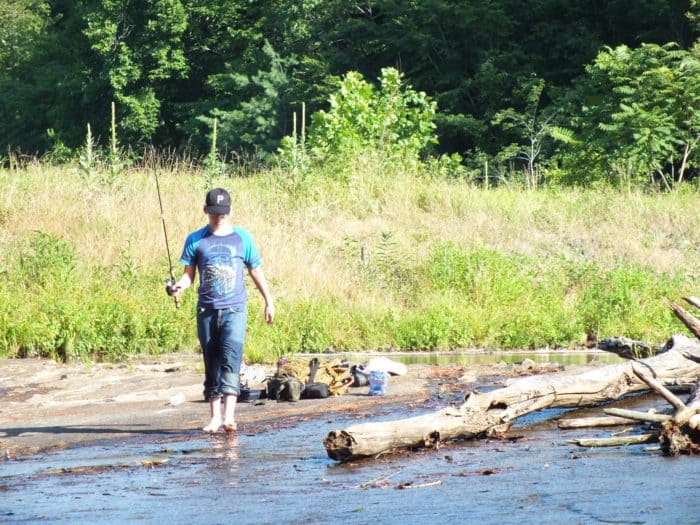 Our snake friend is back.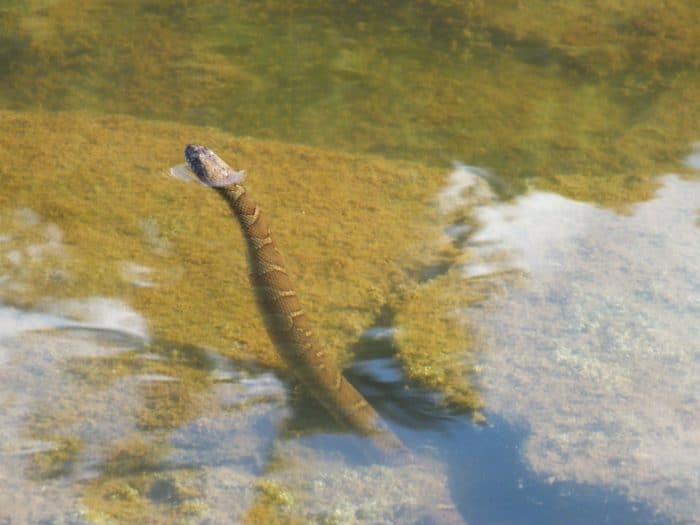 4:11pm…yup. That's Cooper (again) with his 12TH fish of the day!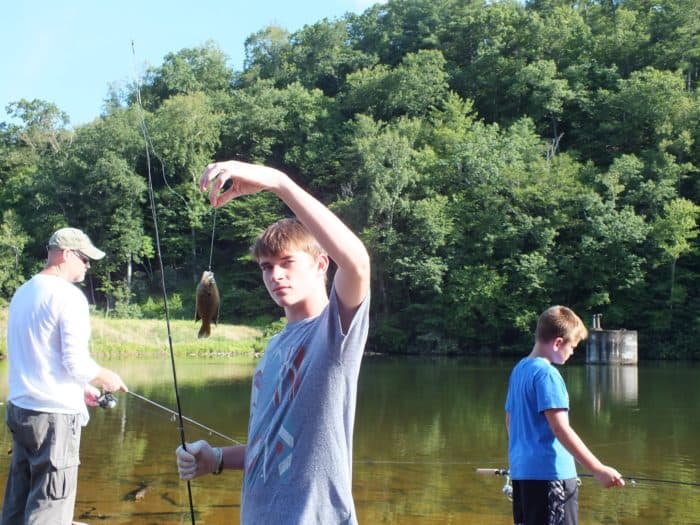 Cooper giving William some pointers.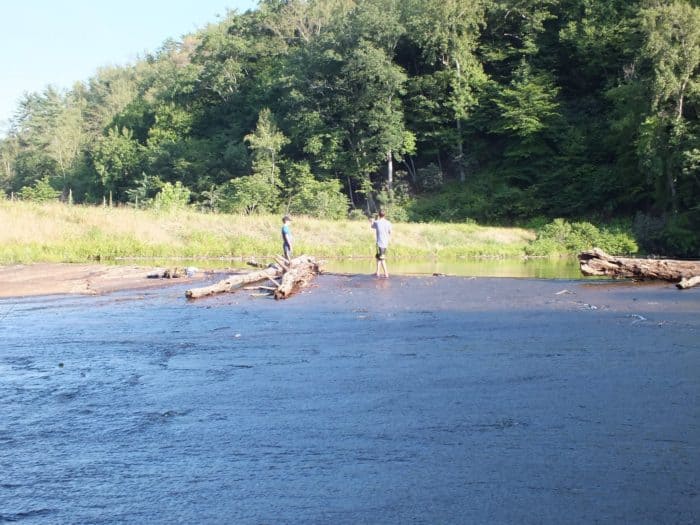 If I didn't know he was trying to catch more baby catfish, I'd say, "Mirror, Mirror on the lake, whose the Fisher King?"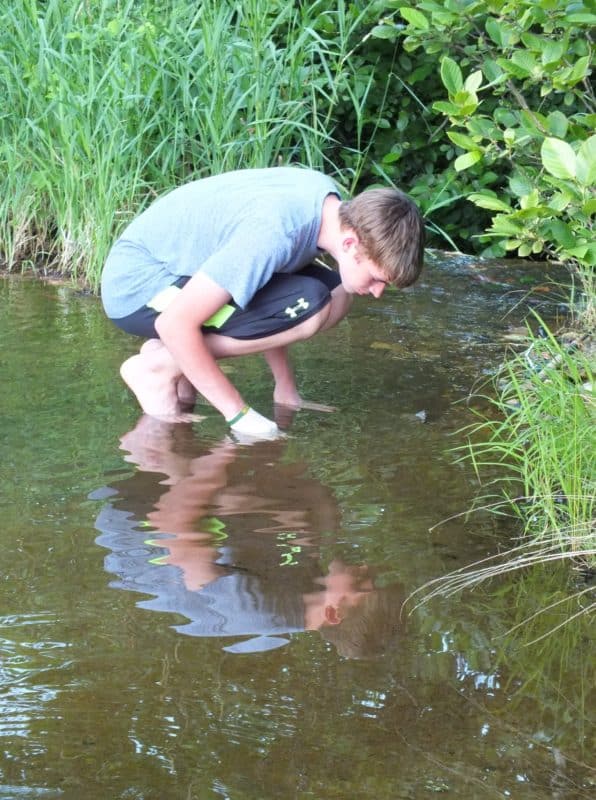 And then it was award time…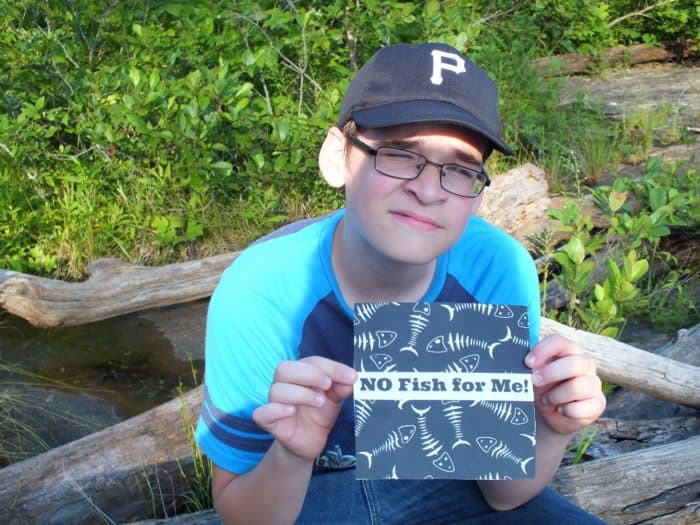 Let's recap: Cooper caught the FIRST Fish.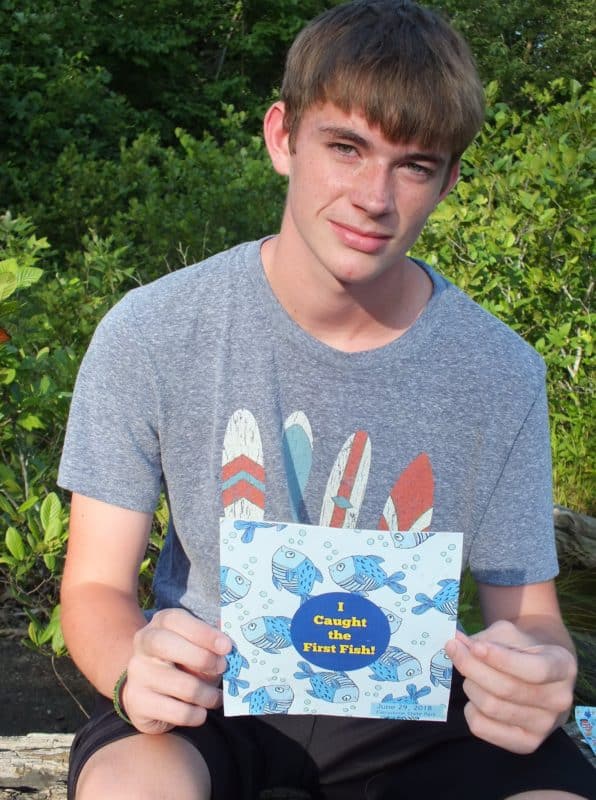 The Most Fish.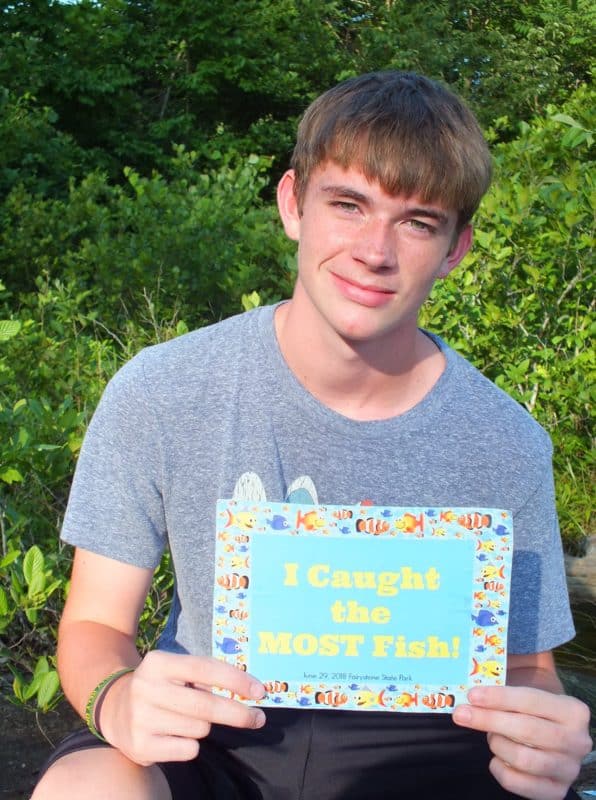 The BIGGEST Fish.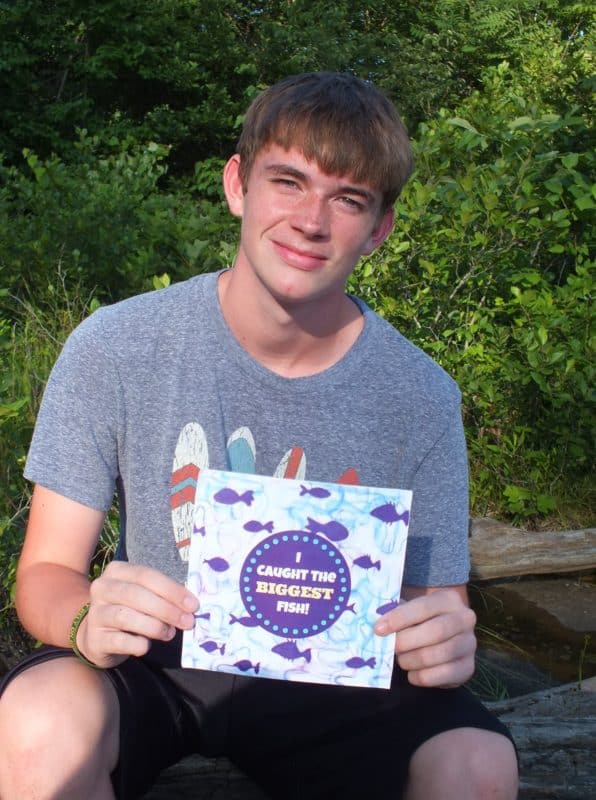 And you know what? They all had a fantastic time!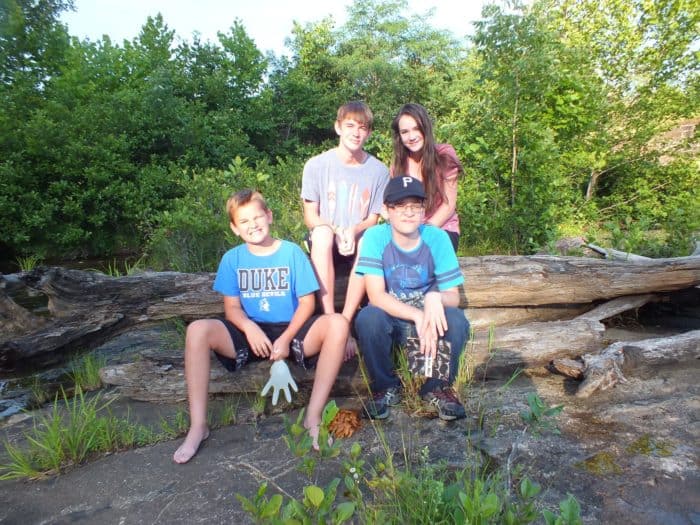 LotFancy has all your fishing needs and offers, fishing lures that are high quality, well-crafted and bring success, like Cooper's!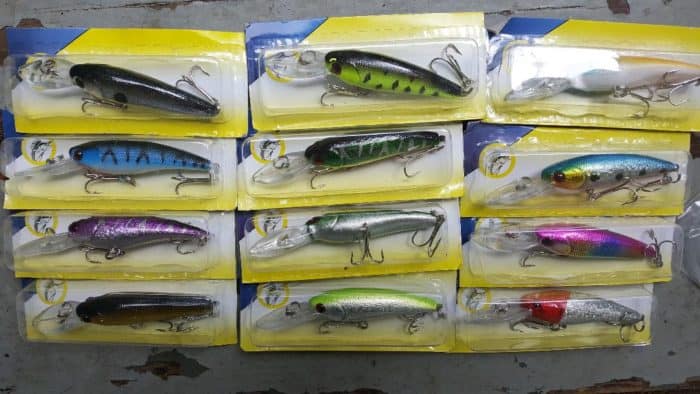 If you love fishing and are looking for fishing lures to elevate your catching, choose fishing lures from LotFancy.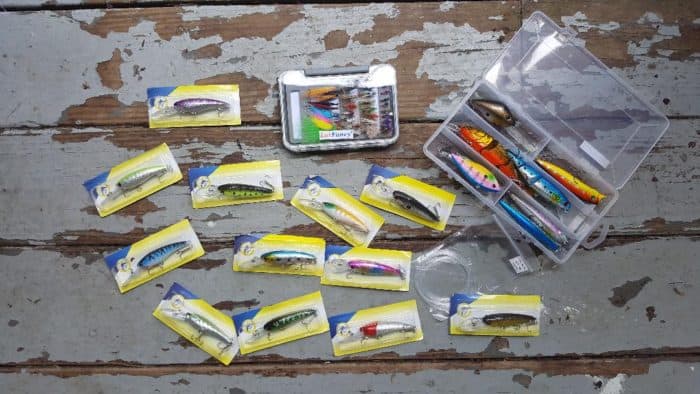 We recommend: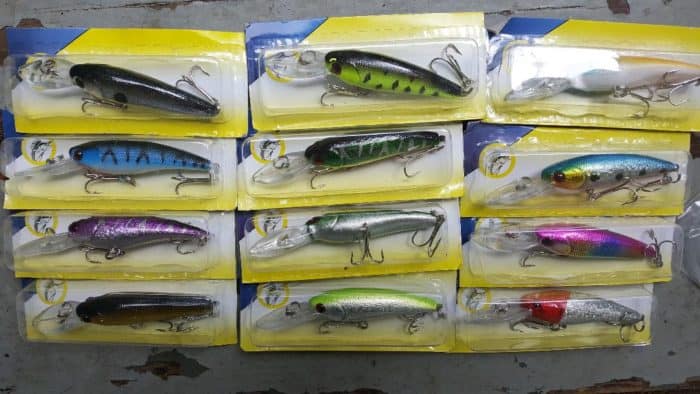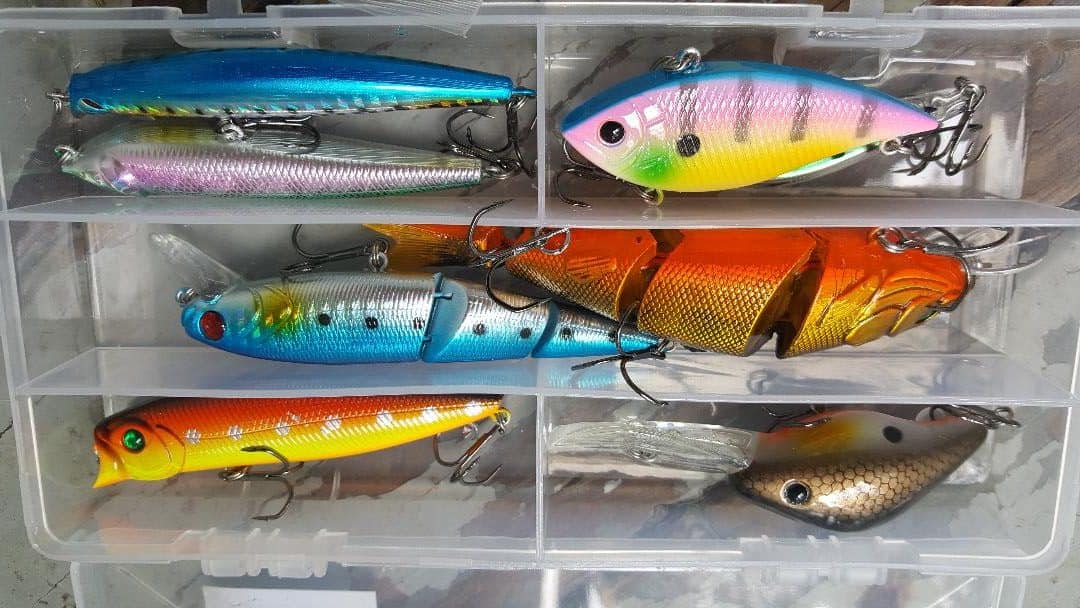 And for the fly fisherman, LotFancy offers a 60 piece kit.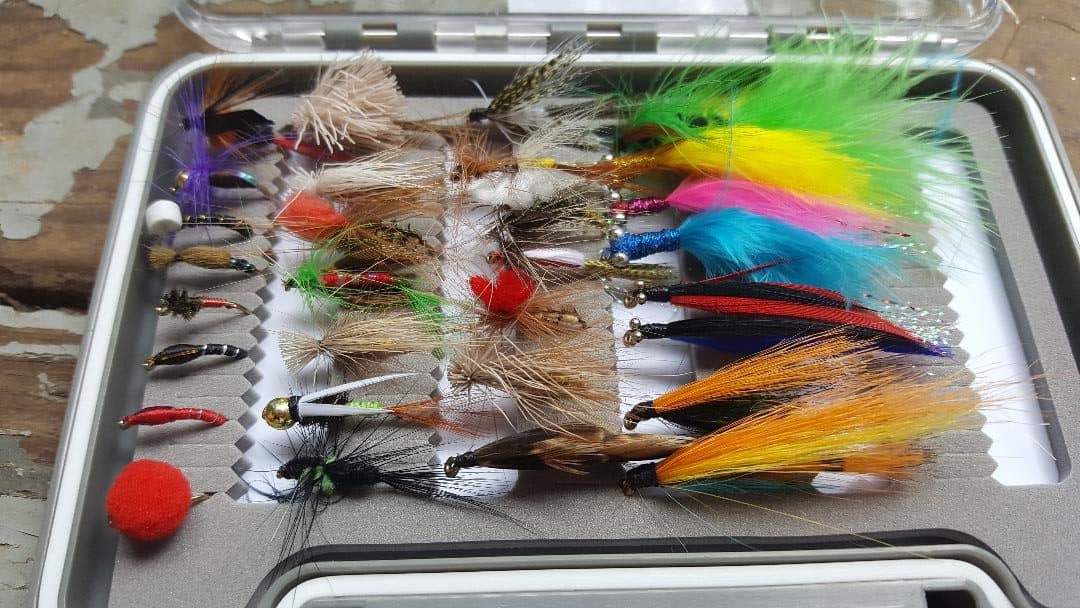 Our afternoon of fishing was fun, and we all learned something new.
Fishing is for everyone. We had skilled fishers, and they offered tips for beginners.
When planning a fishing trip, there are a few things to keep in mind.
Here are some tips to help create a perfect family fishing trip:
Determine the perfect location.
Ask around to get some suggestions on great fishing locations.
Check the regulations.
Find out what the regulations are where you plan to fish.
Keep it simple.
Don't over-plan.
Focus on the fun.
We planned for awards "First fish caught", "smallest fish", "largest fish", and even "I didn't catch any fish" and gave out gummy worms and Swedish Fish as the prizes.
Take a camera.
Take a good camera with you.
Those pictures can later be used to create special keepsakes from the trip; we made fishing lure ornaments using our pictures.
Leave the other electronics behind.
Where we fish, there is no service. Besides, fishing should be about being in the moment and celebrating a catch or encouraging those with empty lines.
Make sure you have plenty of fishing lines, hooks, lures, and bobbers. Have plenty of water to stay hydrated.
If you're out for a bass specifically, be sure you have the best fishing line.