There is a reason why we fish and while it may not be for everyone, these fishing tips for beginners will help you learn to fish and enjoy the experience.
If this is the first time you have planned to spend one day fishing, you should learn how relaxing this recreation actually is.
Besides providing self-fulfillment, fishing can also improve your overall health as it burns calories, relieves stress, and increases the overall quality of life. So, why not learn the basics of fishing?
Learn why we fish and read on to know the fishing tips you should follow as a beginner.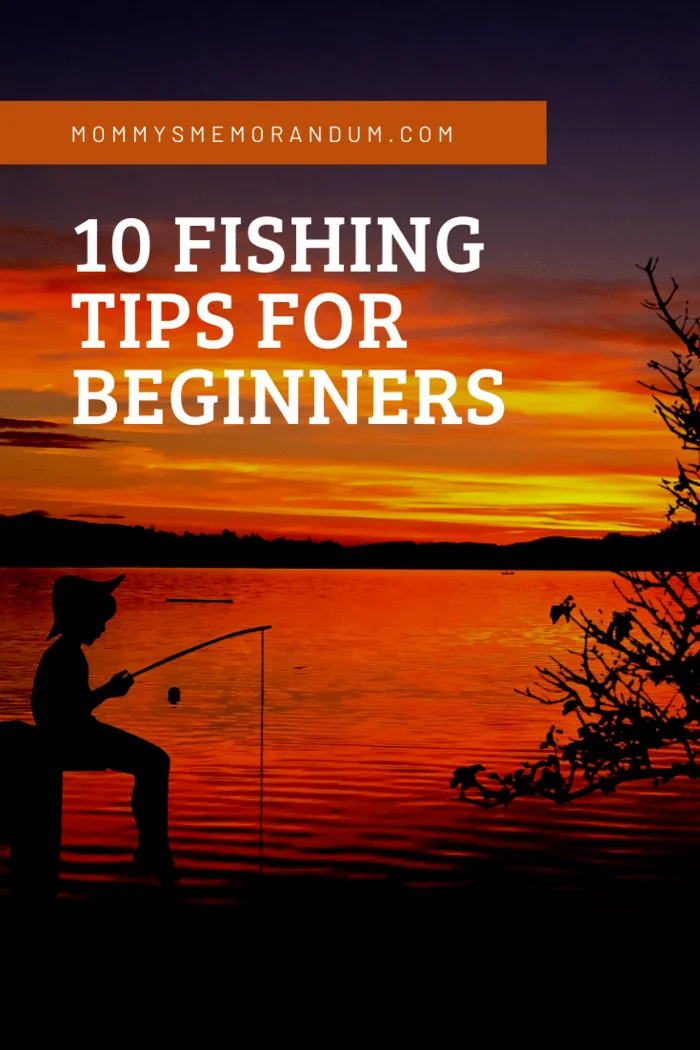 Do Your Homework
Keep in mind that fishing is not exactly what we see in most cartoon movies. Make sure you have the basic idea about how to start off with the bait. An ideal way to take a step ahead is to get hold of some fishing books online.
Understand Basic Tasks
Get familiar with the main tasks of fishing. Some of the pre-fishing tasks include the following:
Add the fishing bait to a hook
Cast your line
Tie the knots in the boat before you drift with the wind
Choose Fishing Equipment
Though there is a lot of equipment available for advanced fishing, beginners can get the most from some specific fishing reels or rods that are not only simpler to learn, but easier to use as well. Once you have tried fishing numerous times, you can get hold of fishing reels later.
You'll definitely be needing a chair to relax in, and there are plenty of fishing chairs from Total Fishing Tackle available that will be sure to make your trip a comfortable and pleasant one.
A Sougayilang XY4000 is an excellent fishing reel to start with.
Know What Fishing Bait Is and Why It Is an Important Fishing Tool
Fishing bait is a substance specifically used to attract fish. This may include smaller fish, shrimps, earthworms, other insects, and nightcrawlers. However, there are also more advanced forms of bait available to catch the fish, for instance, plastic bait, electronic lures, and custom fishing lures.
You can acquire fishing bait either by purchasing them from bait shops or by capturing that yourself. However, purchasing fishing bait is more convenient as it saves a lot of time.
Identify the Correct Location of the Fish
If you know where the fish mostly spawn, you can catch many.
Know the Best Time and Weather to Fish
Fish behavior matters the most. So, when it is sunny outside, this means that the fish move to cooler and more comfortable waters. This is how they manage to stay calm.
However, on a cloudy day, the clouds cover the sunlight, therefore, reducing the heat. This is why cloudy days are considered the best time of the year to catch the fish.
Wear Suitable Dress
Make sure you wear boots because you will unexpectedly be going into the water, and boots are a reliable way to protect your feet from the water. Also, dress up in layers because the weather can change drastically til noon.
Bring Food with You
Of course, first-timers have no idea when they will actually catch a fish. Sometimes, it takes time even to feel the first bite through the bait. So, make sure you bring your food with you.
Beware Of Bugs
Being near the water simply means that you are very close to various kinds of bugs. This may also include mosquitoes and other insects that may be extremely harmful to you.
Stay away from any trouble beforehand by bringing a bug spray. If you want more protection, apply insect-repellent oil before heading towards fishing.
Do Not Bring Children on a Fishing Trip
Getting your first catch is no joke. You need to ensure that you fish with high concentration, which is why you should avoid bringing small children with you if they require a lot of your concentration.
Once you have applied these tips while fishing, you will have a better fishing experience. However, keep reminding yourself that it is your first time. It's okay not to get the catch in an instant. K
Keep trying, and you will surely master the art of fishing!
We reviewed the top ultralight spinning reels for the money.
---
Resources:
http://www.telegraph.co.uk/men/active/10870807/10-things-no-one-tells-you-before-you-take-up-fishing.html