Caring for a pet is rewarding. They love you unconditionally. It's easy to reward them with table scraps, but what do you do when their waistline begins to expand from all the dog treats? These 5 Tips for Helping Your Pet Slim Down in the New Year are a great start.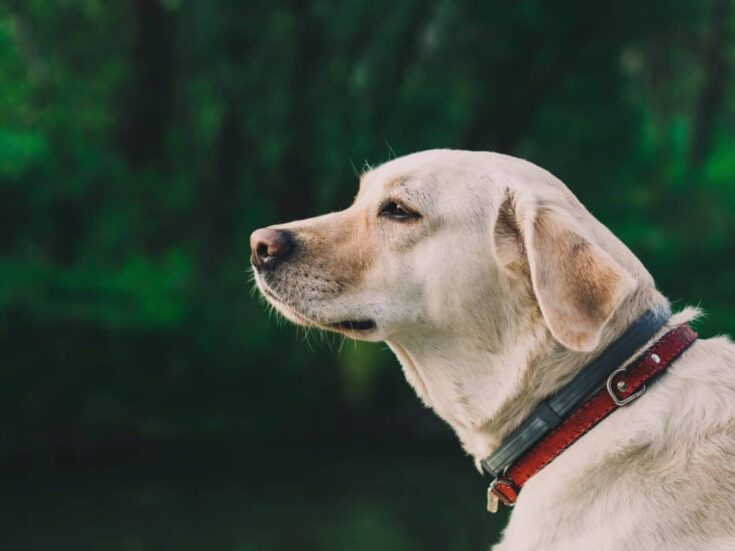 It's not just the humans that have work to do when it comes to their waistline. Pets also tend to gain weight over the holidays from all the extra goodies given to them by well-intentioned family members. I was shocked when I read that according to a study by the Association for Pet Obesity Prevention, on average, dogs gain 0.3 pounds and cats gain 0.4 pounds during the holidays, which is equivalent to 5 to 7 pounds for a person. Wow!
Unfortunately, pets cannot choose to diet and exercise on their own; that's why Freshpet, the only company making fresh, refrigerated food for pets made in the USA, has teamed up with pet nutrition expert and 12+ year practicing veterinarian Dr. Katy Nelson to offer tips on how you can help your pet battle the bulge:
Check your pet's weight regularly.
You can check your pet's weight at home by gently running your fingers along their rib cage. At a healthy weight, their ribs should be felt easily and have a thin, silky layer of skin moving over them instead of large chunks of fat. If you think your pet is overweight, make an appointment with your vet to discuss an appropriate action plan. Just remember, when making any changes to your pet's diet, it's best to do so slowly to avoid gastrointestinal upset.
Portion control.
Pet obesity is mainly due to the overconsumption of commercial food and treats. Feeding guidelines are usually based on a "healthy adult pet," and one size does not fit all. Many factors are used to determine how many calories your pet needs, like life stage, reproductive status, physical activity, and disease conditions, so be sure to speak with your vet to determine what daily caloric intake is right for your pet. And don't forget to factor in the calories consumed from treats.
Read labels.
Cats and dogs are natural carnivores and thrive on fresh, meat-based diets. Many traditional shelf-stable pet foods are carbohydrate-based and contain fillers like corn, wheat, and soy, which are harder for your pet to digest. Instead, look for all-natural food with meat as the #1 ingredient like Vital Beef & Bison or Freshpet Select Chunky Chicken & Turkey slice & serve rolls. A protein-dense food will also help your pet stay fuller longer and provide longer-lasting energy. Or you can make your own dog food in the Instant Pot.
Avoid table scraps.
Human food is not appropriate for household pets in most instances. Many foods we commonly eat can be toxic to dogs and cats, such as chocolate, grapes and raisins, onions and garlic, macadamia nuts, and even sugar-free gum. A complete and balanced food made especially for pets is recommended.
Regular exercise.
Keeping your pet active will help them burn calories and gain muscle tone. For a list of fun ways, you and your pet can exercise together, visit http://www.freshpet.com/fit-tips/.
For more information on Freshpet foods, visit http://www.freshpet.com.