I received a tin of Brooklyn Popcorn in order to facilitate an honest review.
Brooklyn Popcorn, a gourmet popcorn online store and food truck in New York City offers some of the most amazing gourmet popcorn I've ever put in my mouth.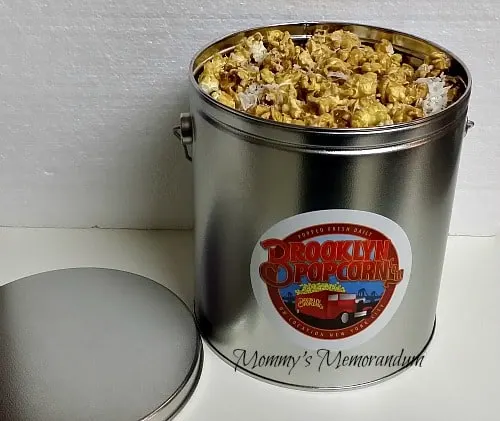 Valentine's is just around the corner and I can't think of a better way to show affection than with something delicious. A tin from Brooklyn Popcorn is unique and there's a flavor to match anyone's personality and taste passions!
Imagine 23 mouth-watering flavors with new ones in the works at this very moment. Brooklyn Popcorn has all the traditional favorites like Classic Cheddar, Sour Cream and Chives and Caramel. But also, new more savory tastes like Salt & Vinegar, Dill Pickle and Jalapeño Nacho. No matter if you crave sweet, salty or both, Brooklyn Popcorn is sure to have a flavor that fits you!
Brooklyn Popcorn Flavors that will make your mouth salivate:
Spicy Cajun

Chocolate

Caramel

Coconut Caramel

White Cheddar

Spicy Jalapeno

Sour Cream and Chives

Ranch

Jalapeno Nacho

Garlic Parmesan

Classic Cheddar

BBQ

Plain

Brooklyn Mix (White Cheddar Cheese and Chocolate)

New York Mix (White Cheddar Cheese and Caramel)

Chicago Mix (Classic Cheddar and Caramel)
Brooklyn Popcorn is available in a 16-ounce bag, 1 gallon tin, 2 gallon tin, and 3.5 gallon tin! Fill your tin with a single flavor, or customize it with two or three flavors of your choice!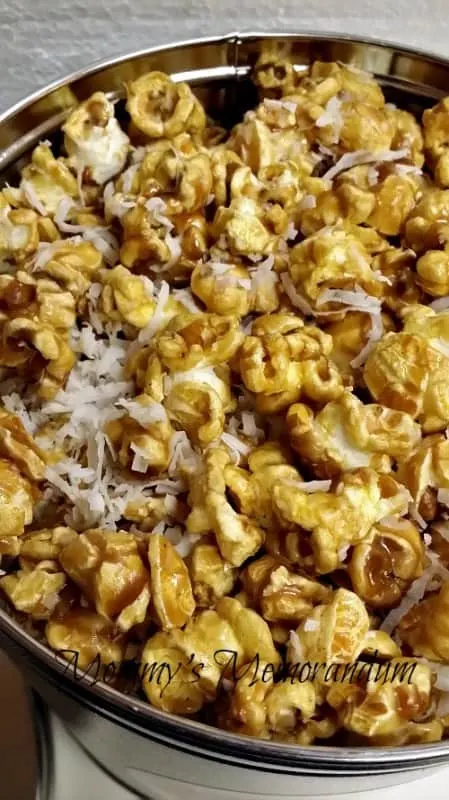 For my review I chose Coconut Caramel. Wow! The tin was loaded with coconut and the popcorn smothered in caramel. Bite after bite there was light and fluffy, flavor-packed taste and texture. I can't keep my hands out of it! Unfortunately, neither can my kiddos!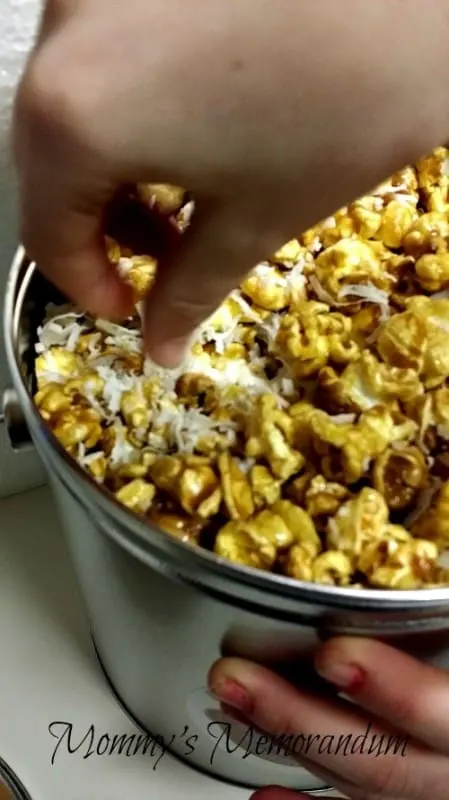 This Valentine's Day, make your love unique, skip the
flowers
and mushy card and give a tin of delicious popcorn from Brooklyn Popcorn! Visit www.brooklynpopcorn.com