Long before the craze of Groupon, I was addicted to group discounts through a local book called, The Entertainment Book, or in my area Utah Happenings. It was by chance that I stumbled on to this great find, my son brought it home as a fundraiser. I browsed through it and then discovered the savings when, in sixth grade, bobo (generic) tennis shoes were no longer acceptable to my son. We headed to Fred Meyers and he picked out a pair of Converse shoes. They were spiffy. We saved 25% off the already on sale price!
Within two days he outgrew those shoes! I kid you not. Armed with the Entertainment book, we headed back to the store, it was a repeat performance, including the savings. While we were out we dined out and saved. I never went anywhere without my Entertainment Book, discovering that there was savings crammed into those pages beyond what I ever imagined.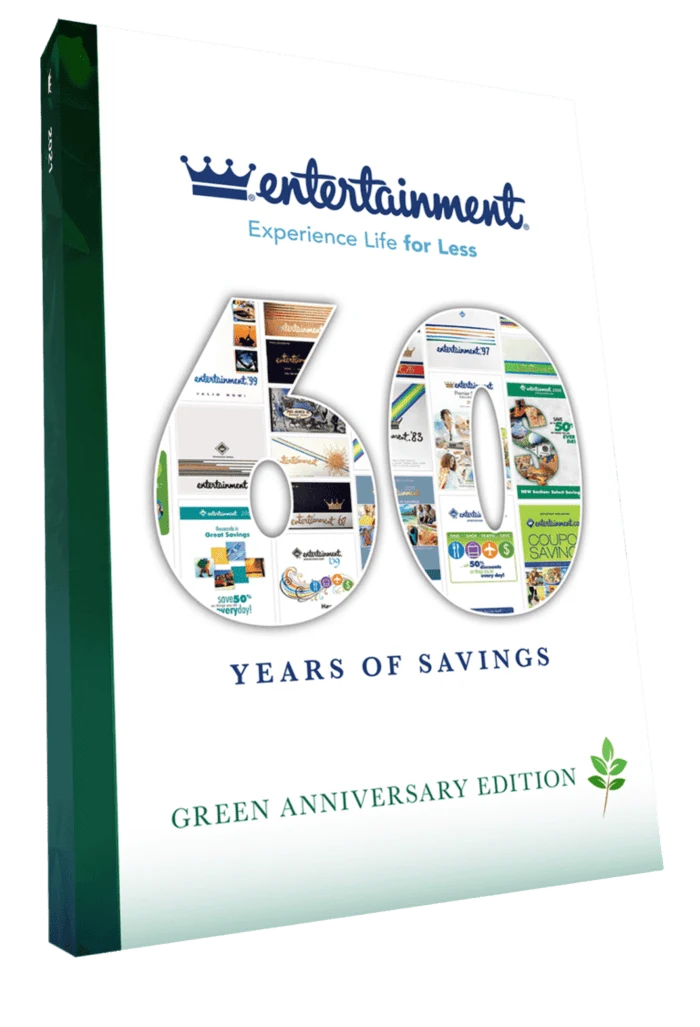 Now the Entertainment Book is now available and good through November 1, 2012, at a retail price of $35.00 per book, unless otherwise stated.
The price is well worth it as it will pay for itself easily with just the use of a few coupons.
With Halloween approaching and my costumes gearing up, I'll be using the 40% coupons to Joann Fabric and Crafts.
We just painted our bathroom and I'm excited to save 20% at Bed Bath and Beyond using the Entertainment book.
There's a 2-for-1 discount for our local children's museum. A great weekend activity as the weather turns gloomy and fades from Fall into Winter.
Cold Stone is my husband's favorite place and with a 2 for $5 deal, it's inexpensive date night!
Technology has made the Entertainment Book even easier to use:
Because access to the savings is available immediately after purchasing the book online, there's an opportunity to take advantage of plenty of back-to-school savings now. School supplies, clothing, shoes. Coupons for 15% off The Children's Place and BOGO 50% at Famous Footwear.
There's even an Entertainment Book Companion Mobile App. Simply download to your smartphone to easily find discounts near your current location. It can also be used to sort by category or merchant. Locate the deal, grab your book and get the coupon. Adding more ease to this application, this month Entertainment Book is launching the app where you can show your phone and save at select locations without your coupon book. That's an awesome idea!
Get your Entertainment Book now and start saving!
*I received a Free copy of the 2012 Entertainment Book in order to facilitate an honest review. The opinions, where expressed, are my own and were in no way influenced by the sponsor. Others experiences may vary.