The Halloween it's a Looney Tunes Costumes Halloween extravaganza!
After five weeks of creating and sewing for the "Chicago Boys", I found myself feeling quite proud.
This year they ordered Looney Tunes Halloween Costumes.
I got to work customizing costumes for the Looney Tunes characters they wanted.
You just never know…sometimes what's in your head doesn't translate well into reality.
We started with Daffy.
My mock run left his beak rather "square".
Back to the sewing table to "reconstruct".
A few tweaks and we had it.
The final result was this.
Daffy Duck Looney Tunes Costume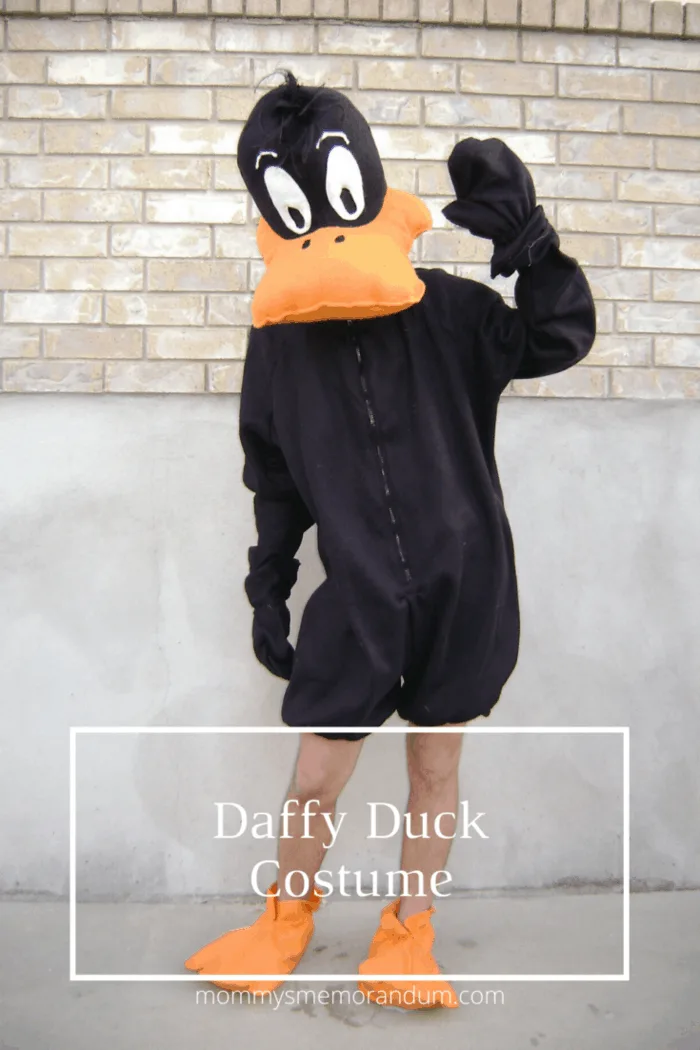 Daffy was one of the first characters that emerged in the late 1930s as a Warner Bros. Looney Tunes screwball character.
He first appeared on April 17, 1937, in Porky's Duck Hunt.
This animated show featured the standards hunter vs prey pairing.
He is an assertive, unrestrained and combative protagonist.
Forgive me for tooting my own horn, but I think the Daffy Duck costume turned out amazing!
From there we moved on to Tweety Bird.
It took me about two days to figure out the beak, but once I did, Tweety became a "show stopper".
I can prove it.
Tweety Bird Looney Tunes Costume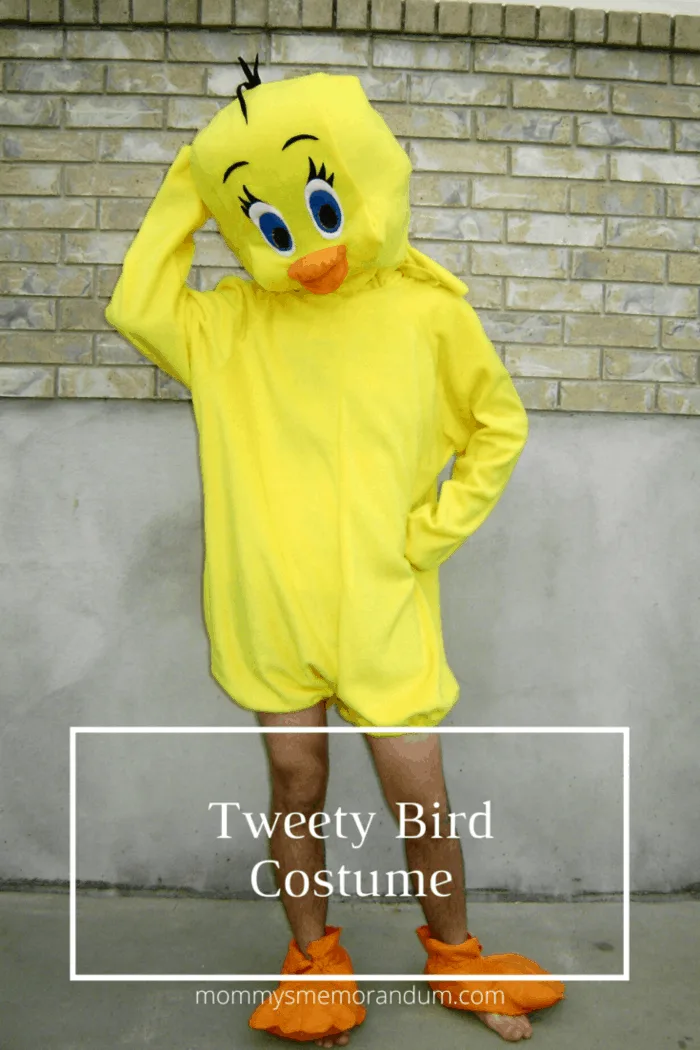 I know! I can hear your "awe"!
He might be the cutest yellow canary ever.
Did you know his name is a play on words?
His name is a combination of "Sweetie" and "tweet".
The character was inspired by Red Skelton's famous "Mean Widdle Kid."
Perhaps also a play on traits, Tweety is a very aggressive character who attempts anything to foil his foe, even kicking his enemy when he is down.
Marvin the Martian took far more time than I imagined.
I tried paper mache, but it was a disaster.
While he wasn't anything I wrote home about, I think he was still rather "out of this world"!
Marvin the Martian Looney Tunes Costume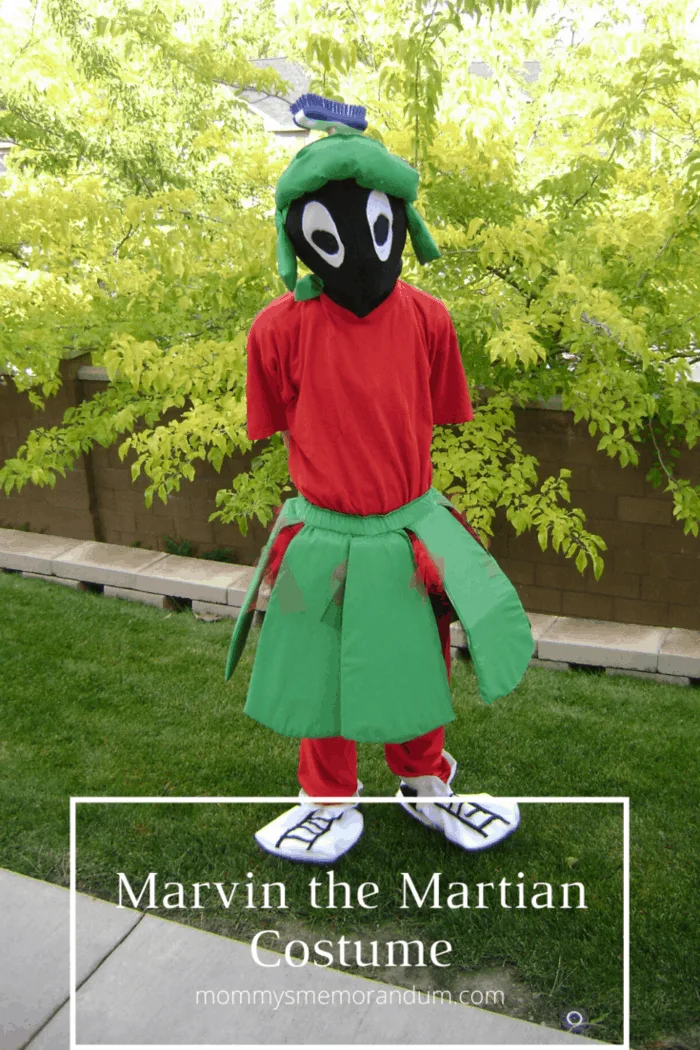 I had issues with the style of armor Marvin the Martian wears.
Perhaps because it is they type of armor worn by the Roman god of Mars.
The helmet was a little easier than the skirt.
I think Marvin the Martian looks like an ant.
By this time, my eyes were burning from lack of sleep, the carpal tunnel began to kick in and I was really trying to stay focused.
But I still had costumes to go.
I set to work designing.
Next on the list was Taz.
It's just the "head", but pretty spiffy–even if I do say so myself!
Forgive the lighting.
It was early in the morning–like 3am.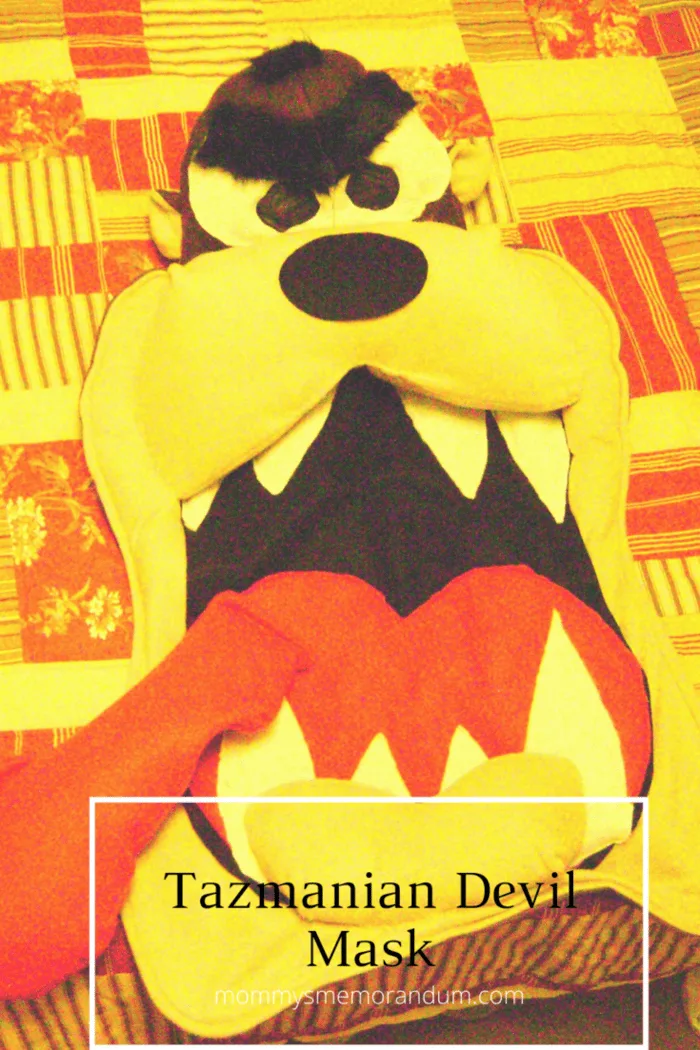 Finally, the last-minute costume.
Time was ticking before the costumes needed to be packed and shipped from Salt Lake City, Utah to Chicago, Illinois if they were going to arrive by Halloween.
The challenge?
YoSamite Sam.
He was last intentionally on my list.
I dreaded him.
The long mustache.
And yet, he turned out to be, perhaps, my favorite Looney Tunes Costume of the bunch.
Because he was a last-minute order, and I was still trying to finish the above costumes, the "Chicago Boys" were responsible for their own 50-gallon hat!
YoSamite Sam Looney Tunes Costume
Don't you just LOVE, love, LOVE that mustache!
Over 2100 yards of RED Yarn!!!
So you've met the characters one on one…would you like to see them as a collective group?
Yeah?
Without further hesitation, I present to you the 2009 Looney Tunes Costumes Collectively worn by the Chicago Boys.
Looney Tunes Costumes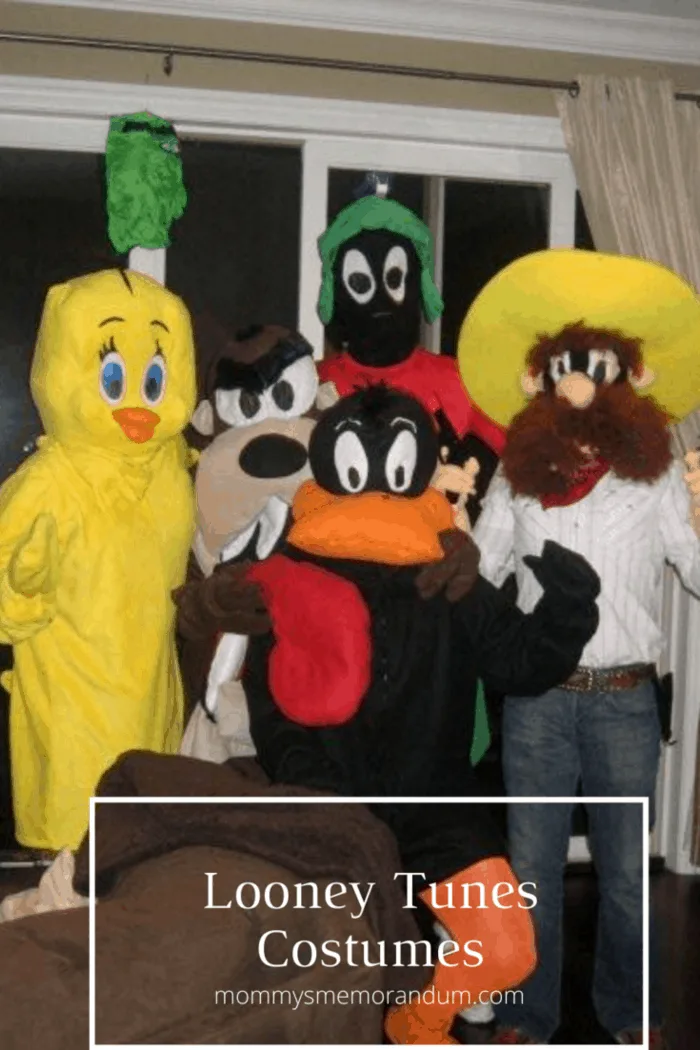 It was a great Halloween for the Chicago Boys.
They bar hopped and won first place at every Halloween costume party.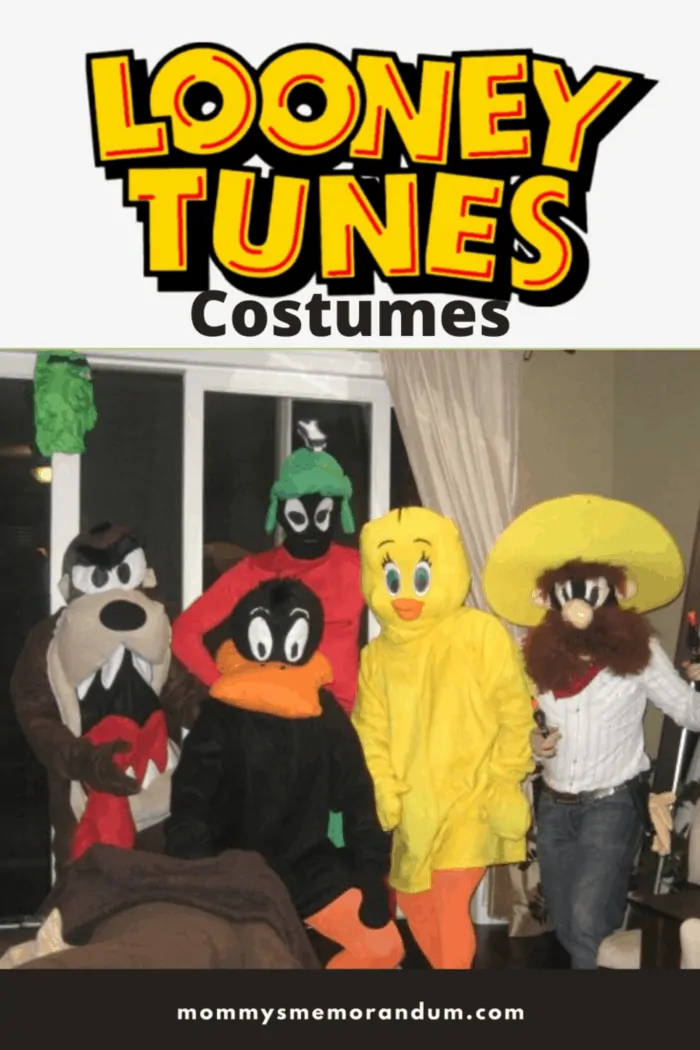 We appreciate your subscription to Mommy's Memorandum