One of my favorite foods is Mexican food. I love the colors, the textures, and the flavors. It's filling and offers a variety sure to please the palate. It can be spicy or bland, and when combined with good conversation, it makes the meal perfect.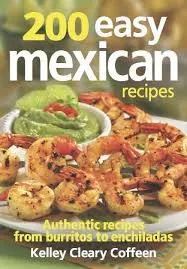 I've tried to make a couple of my favorite dishes and always praise the women who have made them for me—hours on my feet to create a dish of love. Kelley Cleary Coffeen makes my favorite food easy in her 200 Easy Mexican Recipes cookbook. It covers the tried and true and even the fun drinks. With easy instruction ingredients that won't have you on a scavenger hunt, cooks of all talents can create amazing appetizers, entrees, and desserts. Imagine your favorite dish with the bold, complex flavors of Mexican cooking made in the comfort of your home!
Coffeen offers more than a collection of recipes. She shares a brief history of Mexican cuisine and even a tutorial on stocking pantries, refrigerators, and counters to bring the flavors we have come to enjoy into the kitchen! Each recipe also offers tips, from the best way to serve to simple substitutes to make a dish.
Whether you are cooking for yourself or entertaining a crowd, 200 Easy Mexican Recipes offers a selection and the ease that will make your favorite dish a weekly rotation on your menu.
Beverages and Cocktails
Pomegranate Margarita
Sangrita, Mojitos
Chile Rita
Red sangria
Tequila Shooters
Bloody Maria
Dulce de Leche Martini
Appetizers
Shrimp Ceviche
Tex Mex Queso
Sonoran Nachos
Stuffed Jalape-os
Corn and Chile Guacamole
Tacos, Tostadas, Burritos, Tortas and Tamales
Green Chile and Chicken Tacos
Shredded Beef Chimichanga
Spicy Chicken Tortas
Halibut Tacos
Machaca Burrito

Enchiladas, Fajitas and Other Favorites
Chicken Fajitas
Stuffed Sopapillas
Red Chile Enchiladas
Chicken Mole
Smothered Eggs and Chile
Chile Rellenos
Burrito Bowls
Desserts
Caramel Flan
Tres Leches Cake
Sopapillas de Fruit
Bizcochos
Mexican Wedding Cookies
Mexican Bread Pudding.
This cookbook will quickly become one of your favorites as you explore Mexican cuisine and the textures, colors, and flavors that make it my favorite!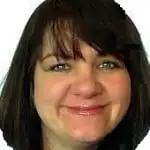 Julee is a quirky, dorky North Carolina Transplant with an appetite to taste the world, meet its desserts, and blog about them. When she's not behind the computer, you can find her playing with her family, reading a good book, being a Bon Jovi fangirl, and celebrating the little things.
Disclosure of Material Connection: I received one or more of the products or services mentioned above for free, hoping that I would mention them on my blog. regardless, I only recommend products or services I use personally and believe will be good for my readers. am disclosing this in accordance with the Federal Trade CCommission's16 CFR, Part 255: ""guides Concerning the Use of Endorsements and Testimonials in Advertising." Julee Morrison