There is so much to do when it comes to planning a wedding reception. You begin planning before you even get your invitations back from the wedding invitation shop. First off, you need to set your budget, find a venue, and get started on the details like invitation cards, décor, guest list, and food menu. You can customize and keep the décor either light and classy or heavy and glorious, whatever you like best. Do not be overwhelmed and stay composed during the planning process as you might not get everything you want. Here are some ideas to make your wedding reception memorable:
1. Draping the Ceiling:
The trend of décor using fabric creates a charming impact.
All you have to do is just drape some fabric on the ceiling.
For a classy and formal look, use plain white fabric or employ colored fabric for a funky look!
The same colored fabric can also be used for dining tables and cover chairs to create synchronization, shares the experts at CV Linens.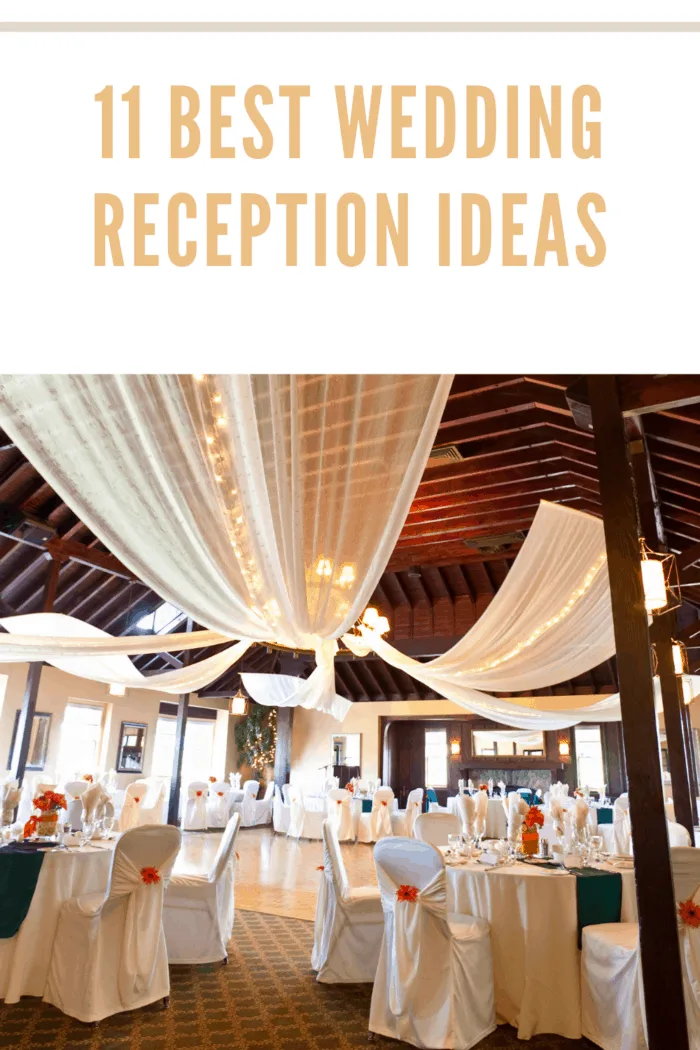 2. Place Centerpieces on the Tables
Decorate your dining tables for a lavishing touch with centerpieces that suit your style.
While flower centerpieces are most common, you can be untraditional and use candles, table lamps, or vases.
If you are on a budget, scatter confetti or artificial rose petals on the tables.
For something different and customized, you can opt for scented herbs for a fragrant atmosphere like rosemary or lavender.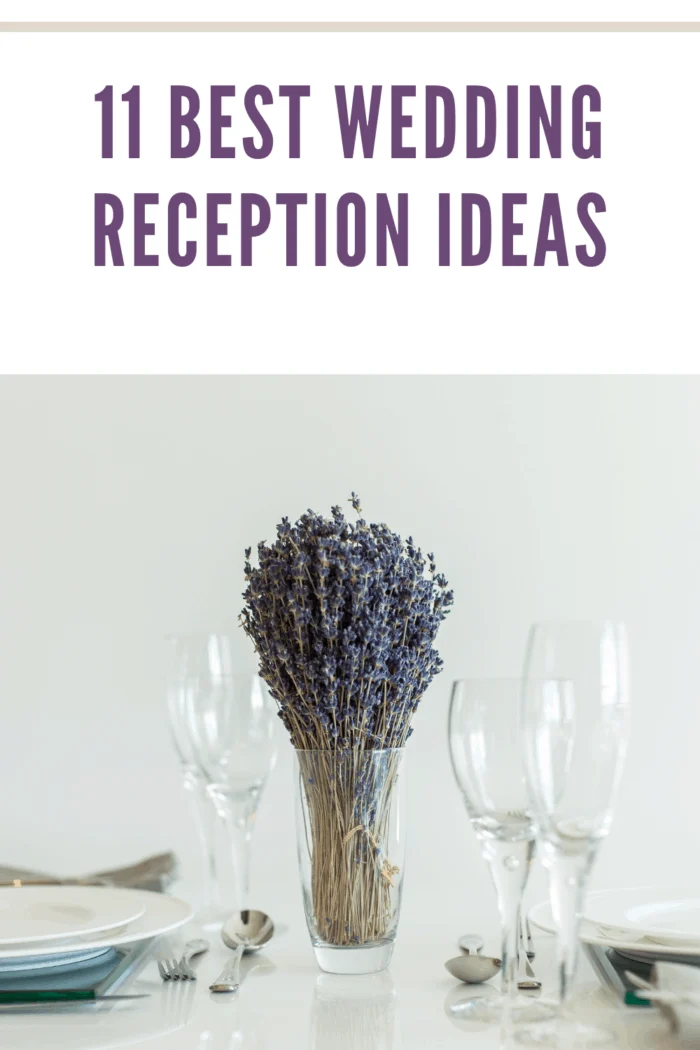 3. A Corner Dedicated to Memories
Enter the new phase of your life while reminiscing all the good times you had as a bachelorette.
Get some memorable pictures with friends and family printed and framed to nail it on the memory wall.
It not only lends a nostalgic and fun vibe to the reception but also makes your guests feel special and loved.
4. Trendy Tassel Décor
To add a festive and fresh touch to your reception décor, get these decorative embellishments from the store or easily DIY them at home.
Choose the appropriate colored tassels to go with the color palette of your reception.
Get help from your creative friends in putting tassels on everything – from invitation cards to menu cards and wedding cake, tassel centerpieces for tables, and tassel garlands for the tent.
You can also drape some oversized tassels from the chairs.
Go for cheaper paper tassels instead of cloth ones to save money for the rest of the décor.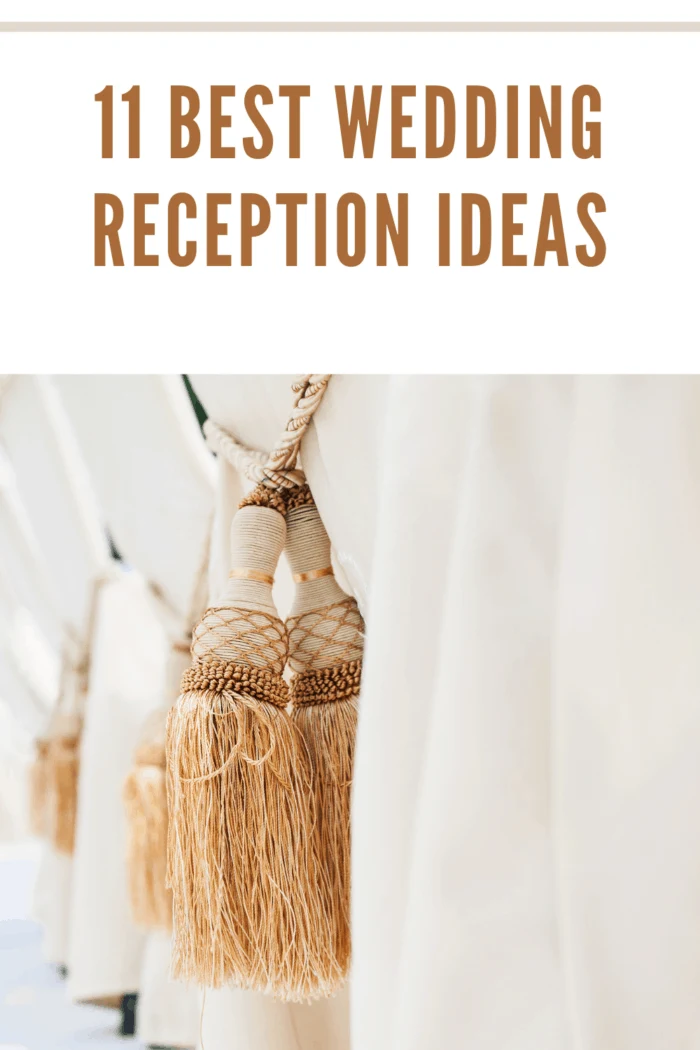 5. Create a Playlist
Entertain your guests by hiring a band that plays live music during the reception.
When it is time to open the dance floor, a DJ should play party songs, or you can use recorded party music.
Music is an essential part of a lively wedding where guests can also dedicate songs to the bride and groom showing their love and support.
You can either sort out the playlist yourself or ask the band to perform the songs of their own choice.
There are plenty of choices when it comes to wedding ceremony music, explains Church Music experts.
There are some classic wedding songs like 'The Wedding March,' 'Canon in D.', 'Ode to Joy,' 'Salut d'Amour' and so on, offers Wedding Ideas Mag.
6. Get Creative with Lighting
Create a charming ambiance displaying lanterns or any luminous artifact like candles and hanging lights.
This would give your event a fairytale touch.
You can totally customize the color, style, and pattern of lanterns as per the event's theme.
Hang some string lights above the dining area or place plenty of candles along the middle of the table.
If you are setting flower centerpieces, highlight them with some fairy lights scattered around the table.
Proper lighting is key to taking good-quality pictures.
Install a disco ball or paper lanterns on the dance floor to get a cool vibe around the place.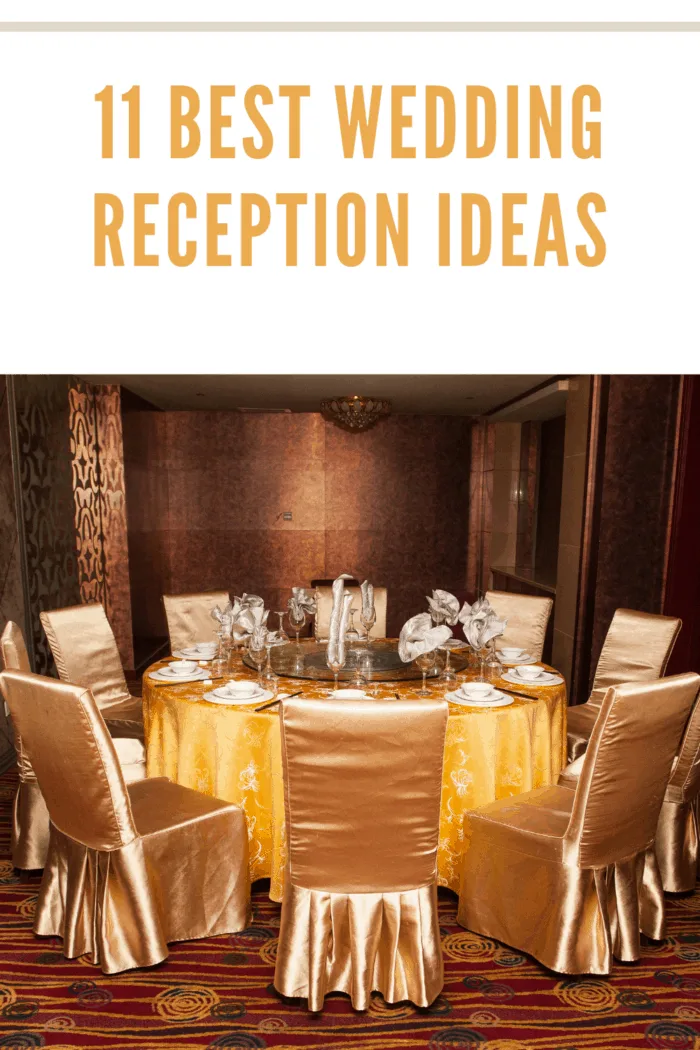 7. Incorporate Flowers in the Décor
If you don't want something too bright like lanterns, you can go for flowers.
You don't really have to use flowers for tables only; you can also suspend them on the ceiling or anywhere you want.
In fact, confining the flower arrangements to the dance floor and using a different artifact for the rest of the event can be a good idea to put a special customized look to a certain area.
Even going heavy with the flowers won't be harmful unless you are allergic to them.
Roses Only offers some amazing flower arrangements not only for wedding receptions but also for baby showers.
8. Wedding Cake
Hire a professional to bake your wedding cake, or it can be a special treat from one of your friends, shares Weddbook.
Choose the cake you want at your wedding.
Usually, the cake is a part of the wedding theme, but you can have it otherwise because it's your wedding!
One way of decorating the new trendy towered cakes is topping it with some ceramic novelty cake toppers like mini sculptures of bride and groom.
Besides, there are some other cheap ideas like adding a crystal monogram or a simple ribbon bow to the top, flowers, or pictures as the topper and even decorating the cake with glitter, fruits, or some edible art.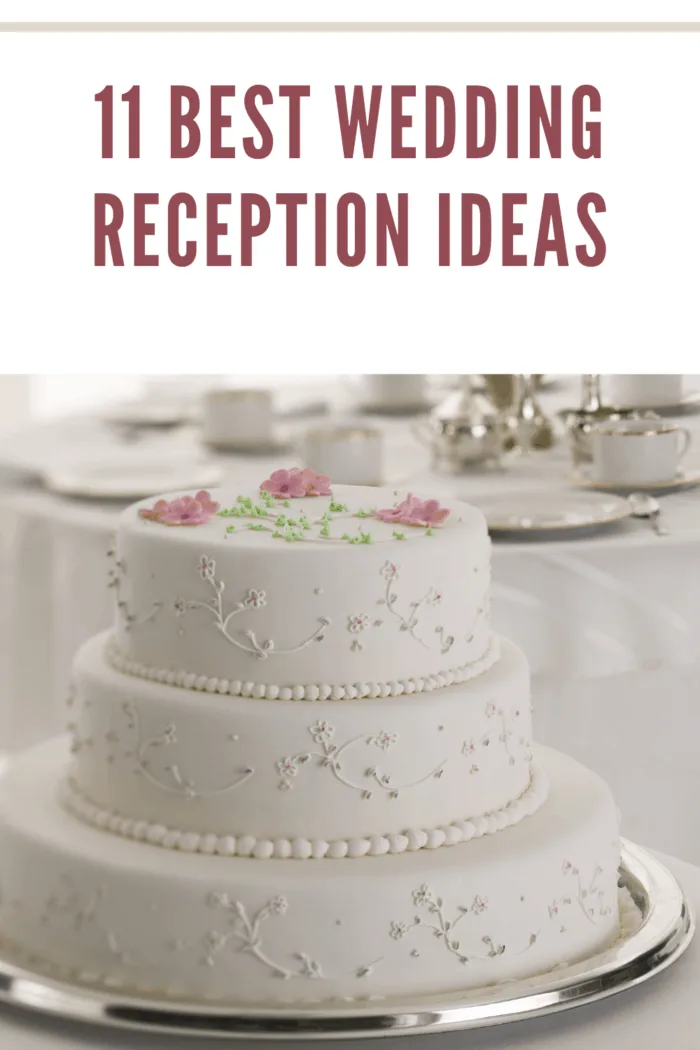 9. Plan An Outdoor Reception
Many couples nowadays go for outdoor receptions because it has an air of romance associated with it.
The scenery and natural landscapes make for aesthetic backgrounds for photos.
There are many options when it comes to an outdoor reception; for example, a field, backyard, beach, or a mountain top.
It also saves you the money which will otherwise be spent on booking the venue.
However, consider things like bugs, rain, storm, and temperature for it to be a successful reception.
10. Favors for Guests
If you are having a themed wedding, present your guests' customized favors according to the theme.
Go easy on your pocket and get something trivial yet meaningful since wedding favors are meant to show your appreciation to the guests.
You can prepare jars of homemade cookies, macaroons or jam, handkerchiefs, customized key chains, sunglasses, lifesaver candies, or tiny Hershey's Kisses as a token of admiration for your guests.
---
Resources:
https://www.brideandgroomdirect.co.uk/wedding-invitations