Just Cakes
I consider myself diverse. I enjoy a variety of activities and diddle in a lot of hobbies. While I enjoy the opportunity to be creative, I am by far a master of none of the things I do.
This post is about me. It's about a long time ago. I was 22 years old. I had a cake business.
I had no formal training and have never taken a cake decorating class. I am envious of those who have and continue to nurture their talent and passion.
Li'l Man found the pictures today, what a blast from my past! These pictures are certainly not all the cakes created through Just Cakes, but a good representation of that business.
It all started a long time ago when my oldest child was a little thing and LOVED licking the buttercream icing bowl.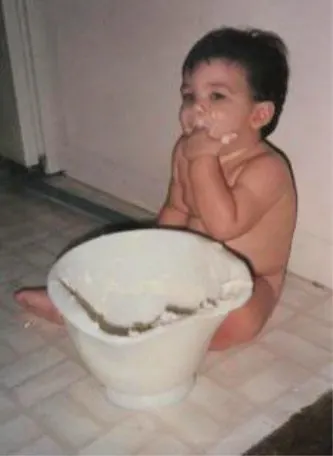 I thank you for taking a moment to look at something I am proud of creating. I also hope you are nurturing your passions, finding joy in what you do and living life to the fullest!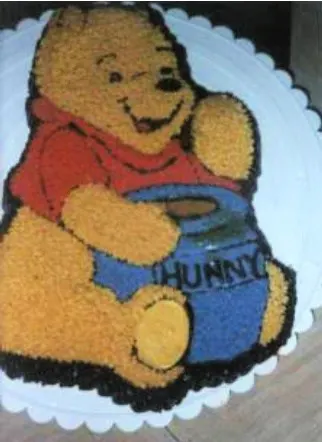 Winnie the Pooh
This cake was made for my Zac when he turned two.
The Hunny Pot overflowed with real honey.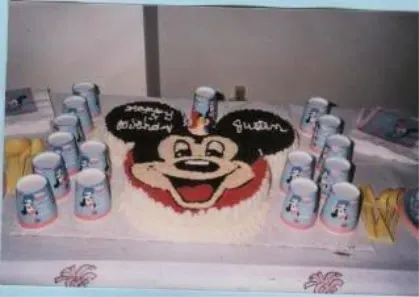 Mickey Mouse Head
This cake was made for a client. It was ginormous, measuring nearly 3 feet across!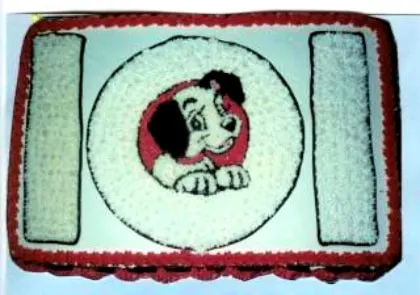 101 Dalmations
A 13×9 cake with the 101 Dalmations Logo and was made for a client.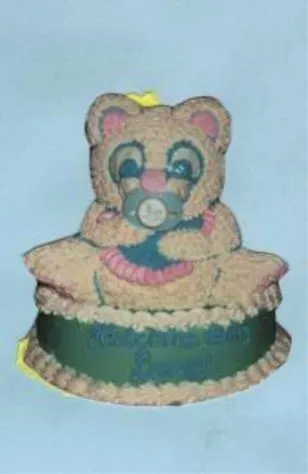 3-D Teddy Bear
This cake was made for a client for a Baby Shower.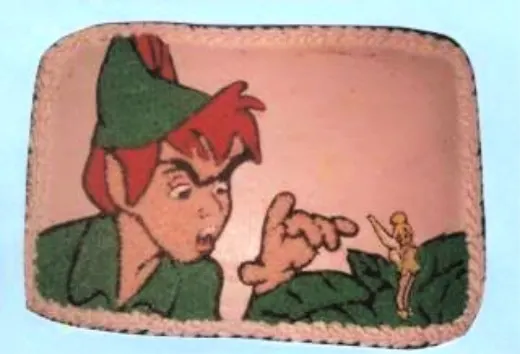 Peter Pan and Tinkerbell
A 13×9 cake made for a client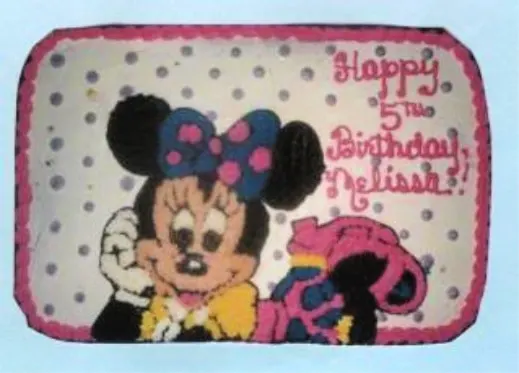 Minnie Mouse
Another 13×9 made for my niece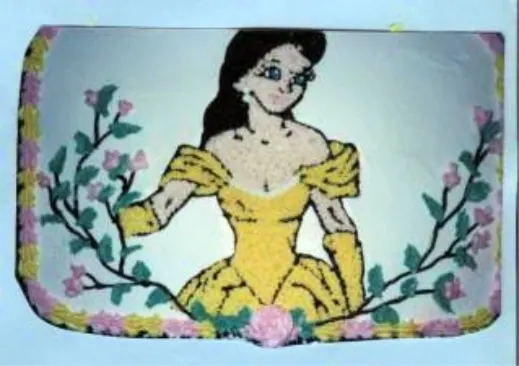 Belle
24×13 cake made for a client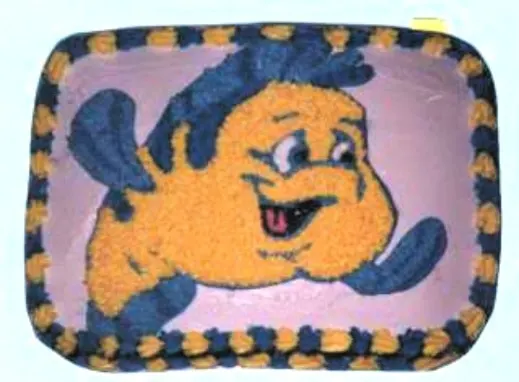 Flounder
13×9 cake made for a client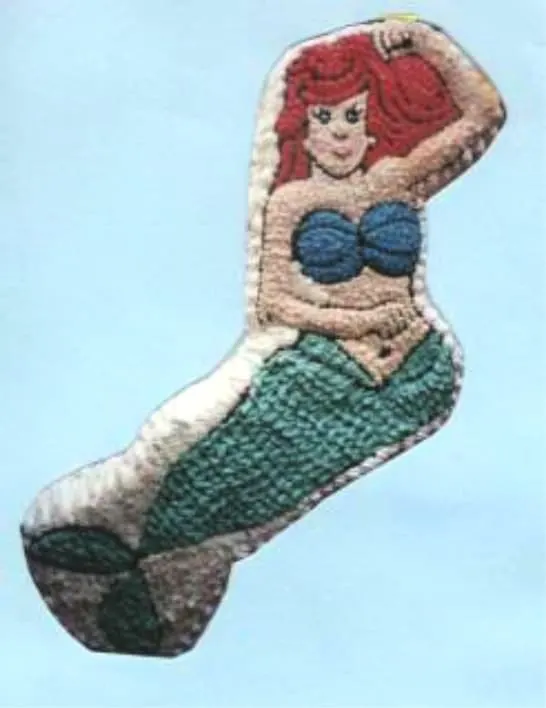 Ariel
Custom Shaped Cake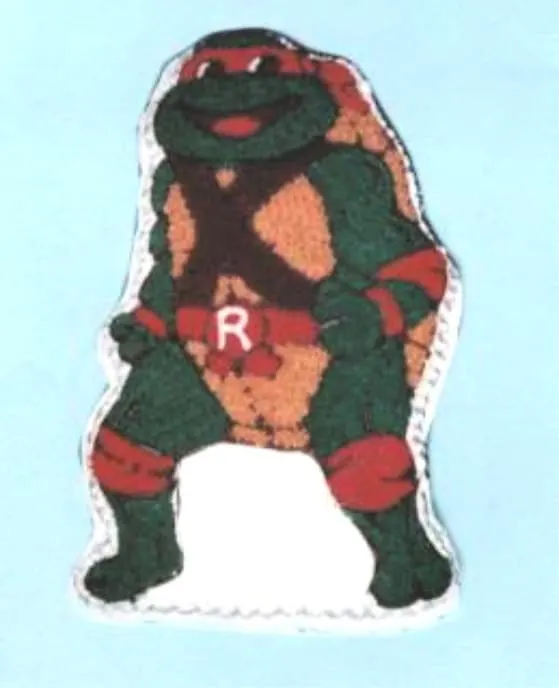 Ninja Turtle
Wilton Shaped Pan
I made so many of these that I could have decorated them in my sleep!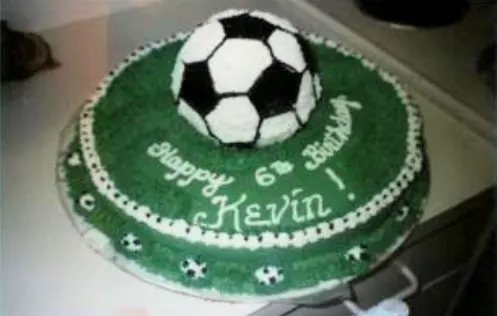 3-D Soccer Cake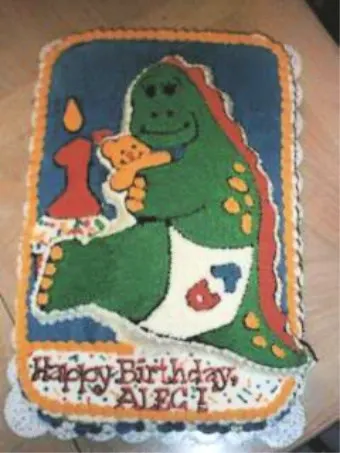 Dinosaur Birthday Cake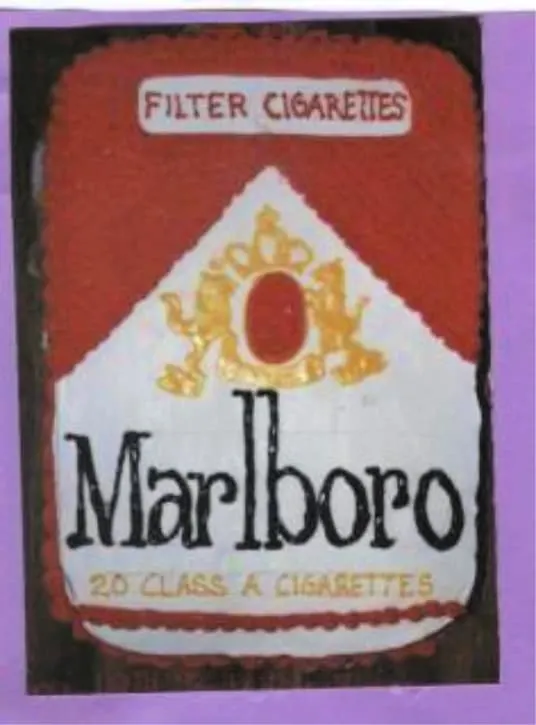 Marlboro Red Pack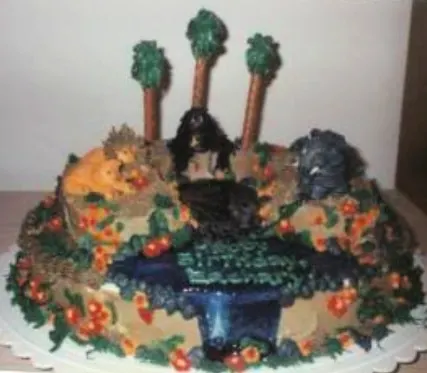 Zac's First Birthday Cake
This cake was a Jungle Cake complete with 3-D Piped lions, elephants and a gorilla eating a banana.
Blue piping gel made for a waterfall and vines with flowers provided the border. This is my second
favorite cake creation…Elvis is my first and here's why: