Moving into your next home is probably about as much fun as standing in line at the DMV. Still, it's also an opportunity to move forward, open doors to an exciting, new life, and find further paths to happiness. So don't let the prospect of moving tons of stuff you've accumulated up to now into a different location get you down.
There are all sorts of help available right there in your smartphone app store, just waiting to assist you with any moving chore you could possibly imagine.
Here are ten must-have apps that you should be sure to install before you start your big move.
Don't leave home without them!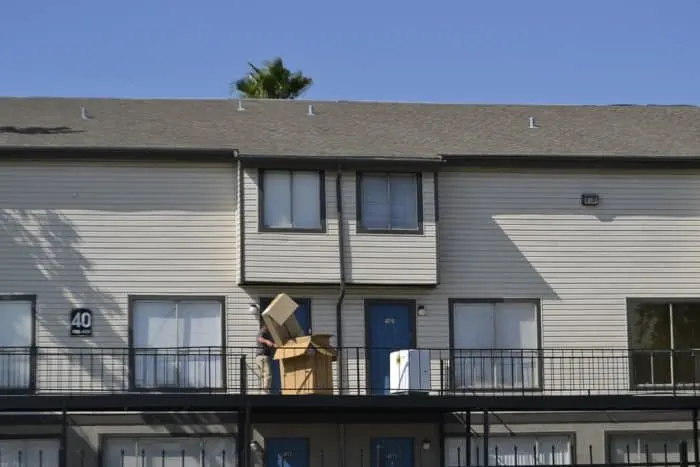 10 Tools You Should Use for Your Next Move
Go Trashy
Once you find the perfect new apartment, you may be confronted with a property owner who's a little slow at getting the place cleaned out and ready to occupy.
There might even be unwanted leftover items from the previous tenants.
Go Trashy is an app that helps you organize pictures of the leftover trash in your new apartment and gather bid estimates of how much and how long it will take to get rid of that trash.
Welcome Wagon
Welcome Wagon is an online tool that helps connect new residents with local businesses in the area.
If you've ever arrived in a new place and struggled with where to go or where to score the best deals, then you understand just how difficult acclimating to a new place can be.
Finding new go-to destinations isn't always easy without all your favorite local staples.
Check out these Welcome Wagon reviews on Trust Pilot to learn more about this crucial tool.
Unpakt
You don't need to search for many moving companies on different websites and fill out multiple irritating forms.
The Unpakt app on Google Play does all that for you.
Just enter all your information and moving details ONE time and let Unpakt do the rest.
What could be simpler?
TaskRabbit
One of the biggest hassles in moving is actually getting your new apartment ready to move into.
TaskRabbit has a huge database of taskers who will fix all the irritating little broken stuff, make your new home spotless and even disassemble all your furniture, and then reassemble it back together at your new place.
Don't sweat the small stuff yourself; let a tasker do it.
MagicPlan
This is an app that takes the pictures you've acquired of your new apartment and turns them into detailed floor plans.
MagicPlan on Apple apps turns these floor plans and elevations into 3D images, so you can decide, before the fact, on furniture, pictures, wall hangings, cabinets, and all the rest of the accouterments that'll make this apartment into your new, personalized home.
Wunderlist
One of your essential tasks when moving will be making lists and scheduling.
How many cabinet doors need to be refinished?
When are the cable and Wifi installers showing up?
Where are the plumbers going to start?
Wunderlist is a miraculous app that organizes all these things for you and allows you to share them with family and friends easily.
Sortly
Are you a good packer?
Don't worry about it and get the Sortly app instead.
It takes an inventory of what you packed and where you packed it so you'll be able to find your phone charger at your new place before your battery dies.
Whew!
Thumbtack
Which housecleaners service your new neighborhood?
How about a local, reliable carpet cleaner?
Or an organizer and life coach who's just down the block?
What are local security companies affiliated with your new neighborhood watch group?
Where's the closest gym? Thumbtack, on Apple apps, is the app with answers for these and all the rest of your just-got-here questions.
Internet Speed Need Tool
This app shows you all of your new neighborhood's local internet service providers.
It also reveals what speed these providers can deliver – before you order the service.
This tool also recommends how much speed you'll need depending upon use patterns.
If you have a smart TV, this will make it even smarter.
Nextdoor
How will you get to know your neighbors in your new neighborhood?
Nextdoor has the answer.
It is a private, targeted social network finder app for your specific area with all sorts of feeds – from finding babysitters to discovering the local school fairs to meeting your assigned neighborhood watch police officer.
You can "Howdy Neighbor" your entire block with just one tap.
Most of these apps are available for both iOS and Android phones, and if one of them doesn't match your particular operating system, some equivalents should suit your needs.
So start downloading and get moving.