If you are looking for somewhere new to live, here are some questions renters should ask.
Finding an Apartment
Today, one of the most difficult and overwhelming jobs of all is finding an apartment where you can live.
The one who had previously done it may better understand how frustrating it is.
Also, finding an apartment is one of the important decisions that you have to make since it's not about you alone; your family is also involved in it.
And, one wrong decision can change the whole symmetry.
From attempting to stay within budget to finding a place that enables you to bring your pets, it can be an exhausting process.
Depending on where you live, apartment complexes may appear like a great solution.
Since they offer several apartments with comparable floor plans and facilities, their rents are frequently set and visible.
If you have found an apartment complex that best suits your requirements and is within your budget, you may be eager to book it as fast as possible.
And here's where you have to stop yourself.
Settling on an apartment too promptly can cost you lots of bucks and hassle down the road.
Since apartments have various rules and regulations that you require to follow.
Now there would be a bunch of questions arising in your mind.
Right.
And the answer to these questions is simple and straightforward.
All you have to do is compile a list of questions mentioned below and ask your landlord.
This will enable and will make it accessible for you to obtain a genuine and worthy apartment that suits you the best.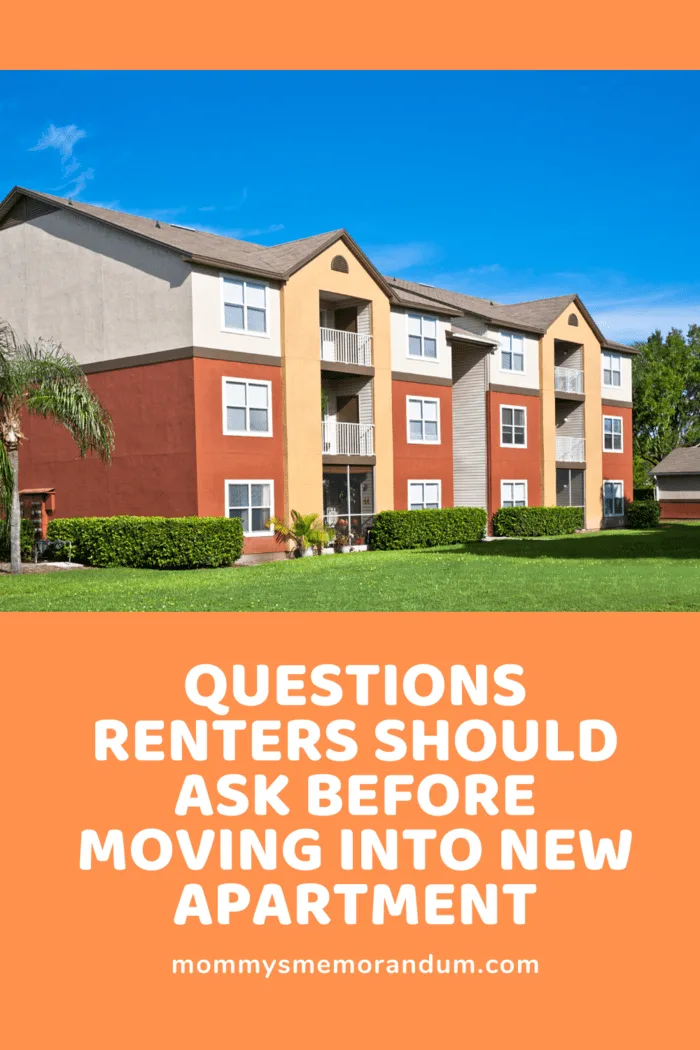 Questions Renters Should Ask Before Moving Into New Apartment
How and when is the rent collected?
This is the first question that you need to ask before moving into a new apartment.
Landowners and management firms differ on both the means of receiving rent payments and the flexibility with when those payments are due.
While you may deem that digital payments are persisting to be the norm no matter where you look, several owners, however, rely on regular checks that need to be in their mailbox on the first of every month.
Depending on your economic status, for example, if you don't get paid at fixed days each month, you may need to discover a residence where rent is payable by credit card or where you have some lee-way on when your amount is due.
Apart from this, also ask regarding charges for late rental fees as well, since some owners or administration firms charge heavy penalties if your rent is overdue by even one day.
What are the policies?
This is important for you to know because there are some landlords who don't even let people nail holes in their walls.
So it is wise to know whether your landlord permits you to decorate the apartment by yourself.
Decorating may include coloring the walls, sticking wallpapers, paintings, etc.
Apart from this, also ask about the security deposits. Some owners do not discuss it with you and ask you for the security deposit once you have completely moved.
Also, find out if your owners have any objections regarding the guests that visit your apartment frequently.
Most owners have some kind of policy on pets, varying from no pets at all, charging a pet deposit, or allotting only specific types, sizes, or breeds.
Again, even if you have no pets of your own, it is good to identify the policy because it will similarly apply to the nearby residents.
If you are scared of dogs or have cat sensitivities, your neighbor's pets can harm your quality of life.
So it is most salutary to be upfront about your pet and pay any necessary deposit than to attempt to keep your pet hidden.
Because in the end, it can cost more in the long term and even be grounds for eviction.
Do you need renters insurance?
Renters insurance is another thing to consider while searching for an apartment.
This type of insurance gives coverage for your assets in the situations if your house catches fire, a flood destroys your apartment, or even if a robbery happened in your house.
It may also include damages that occur inside your apartment.
This type of coverage costs very little per month, so it's a great idea to get it anyway.
That's the reason you need why it's essential to ask while making visits.
What does the lease say?
Before signing the contract with the management, you need to know the terms and conditions of the agreement.
For example, professionals suggest checking whether there is a possibility you will want to rent your apartment part-time for the duration of the lease.
Are there fees for breaking the lease?
Getting out of a lease can be a big mess, so make certain what to expect in the event.
If you seem like you have found something special and anticipate renewing the lease next year, unaware of renewal price hikes!
This is frequently something that can be negotiated, so you need to enter these discussions with an idea of what your option will be.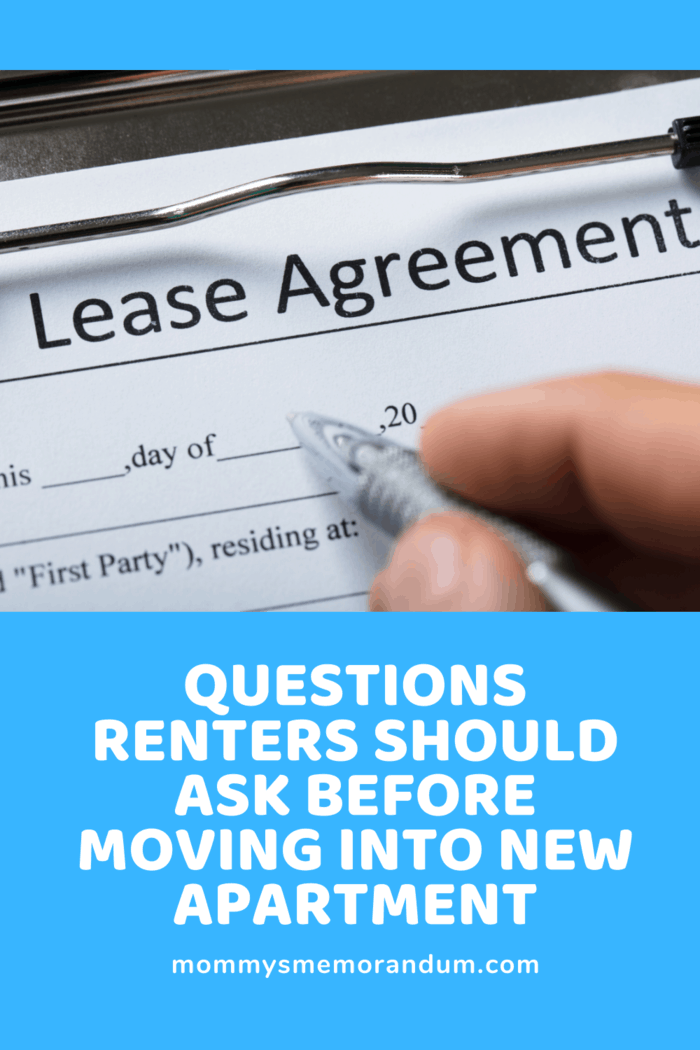 What utilities are included, and how to pay them?
Owners or management companies will usually incorporate utilities like water, garbage, and electricity, which are regularly consolidated into your rent cost.
Apart from this, the renter usually pays their gas and heating costs.
But, this may vary from apartment to apartment.
Ask the property supervisor what utilities are incorporated in your steady rent and what you will be individually liable for.
Also, take a peek at the instruments around the unit and note if they are gas or electric.
Gas instruments tend to be more economical to run than electrical ones.
Apart from this, also check if you don't have in-unit laundry; how much will it take to make use of the laundry amenities?
To get an estimate of expected utility charges, ask the business supervisor what a resident in a similarly-sized unit typically pays for utilities.
Apart from this, one way is by asking the prevailing or former residents what they have spent in the past to get a more reliable idea.
Or, communicate with the utility providers themselves and recognize if they could provide you an estimate.
Under what situations will the owner enter the apartment without notice?
You are living in the apartment as a renter, which means you haven't purchased it.
But this does not mean anyone from the community employees or the owner will enter your home anytime.
In most cases, the apartment should give you notice before entering your apartment.
So you need to ask the management in what situations they will enter the home.
Apart from this, you may also require consideration for protection here. For example, does the landowner need background checks for those workers who have admittance to the apartment?
What is the parking situation?
This is particularly essential if you are living in a big city.
Some areas need resident parking permits, while others have allocated parking blocks or garages.
If you are living somewhere with a driveway, find out who gets the driveway so there isn't any confusion down the road.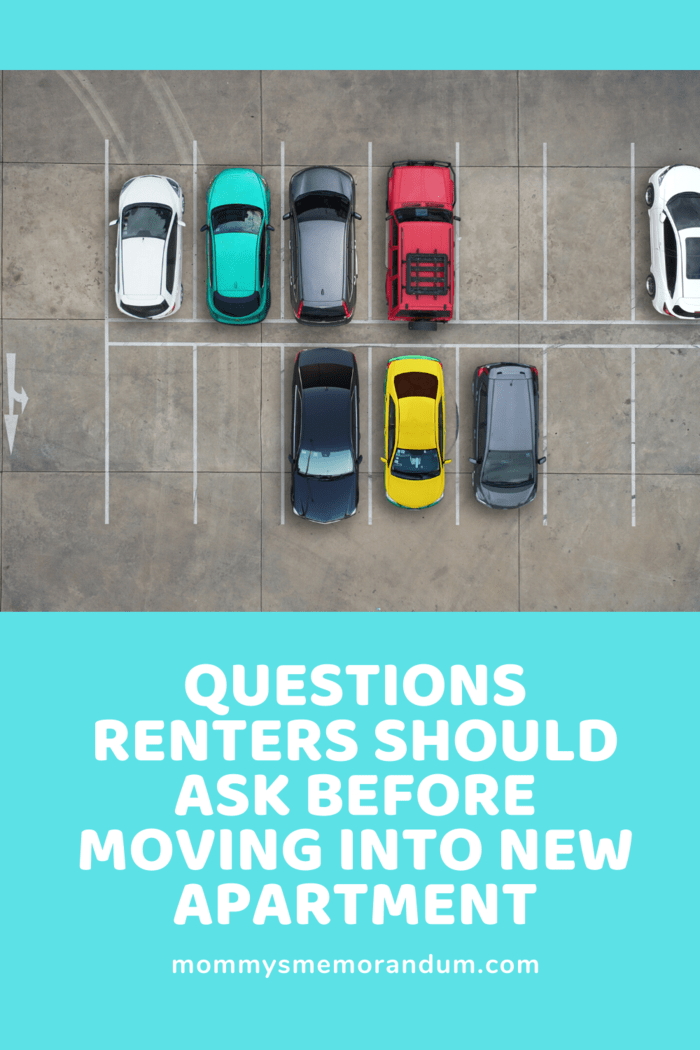 Are the tenants generally friendly?
When you were doing your home search, you marked if people said hi! In the elevator or if there were notices for community gatherings, find out if those impressions last.
It's nice to know your neighbors for social and practical reasons, anything from borrowing sugar to watering plants.
Has there been any crime in the complex?
Security is essential for any tenant, especially if you live solo.
Ask if there has been any crime in the complex, but don't just take the leasing office's word for it.
If feasible, visit the apartment late at night to examine if it's almost quiet or if there is a lot of action.
You can also use online tools to check out crime in your areas.
These tools will list the offense and date, and you can see if it was a recent violent crime or a petty theft a decade ago.
If you cannot find information online, you can also contact the local police department and inquire if they are frequently called to that area.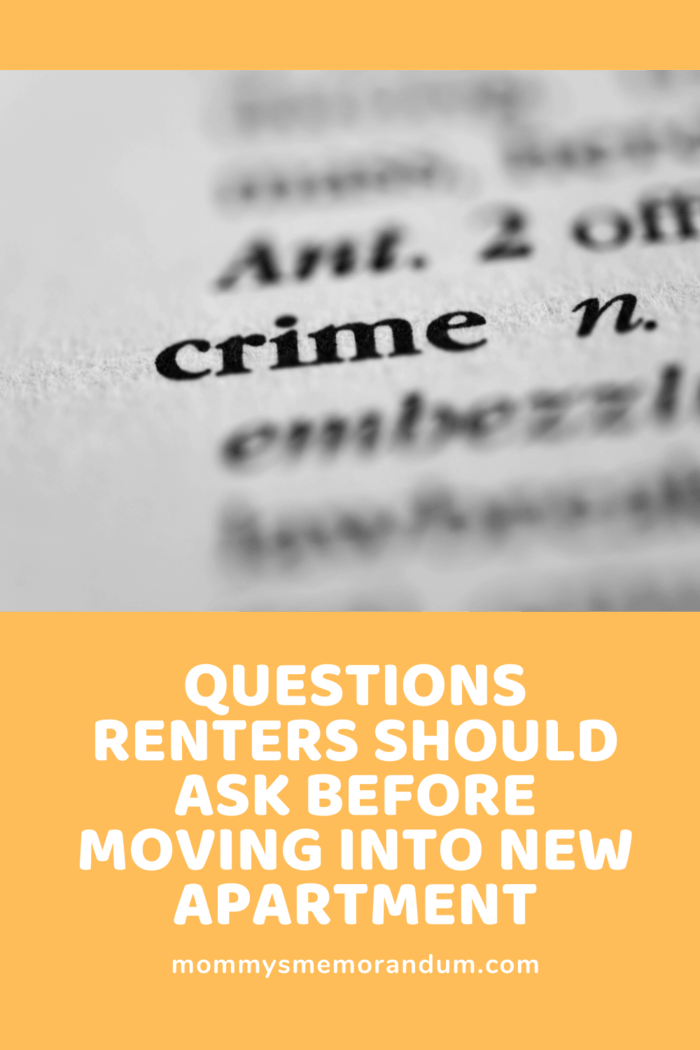 Do all the power outlets and electrical work?
Lots of things that we use every day need a power outlet to work, such as phone chargers, pantry devices, TVs, etc.
When visiting an apartment, you should bring something small to plug into each outlet you can find to ensure they all work.
Apart from this, test all of the lights throughout the apartment to make certain they turn off and on as they're supposed to.
If you move in without checking these and it turns out they don't work, you might just be out of luck.
One must ask these questions before moving into a new apartment.
We hope you might have found this informative. Also, we hope that it may help you in the future.