I received this product in exchange for this post. All opinions are my own.
I'm always on my phone, and my battery drains fast! I've been ready to take a photo of a critical moment and discovered my phone is drained to nothing. While I was in Los Angeles for the Million Dollar Arm Event, I learned about portable chargers. Then I came home and researched them.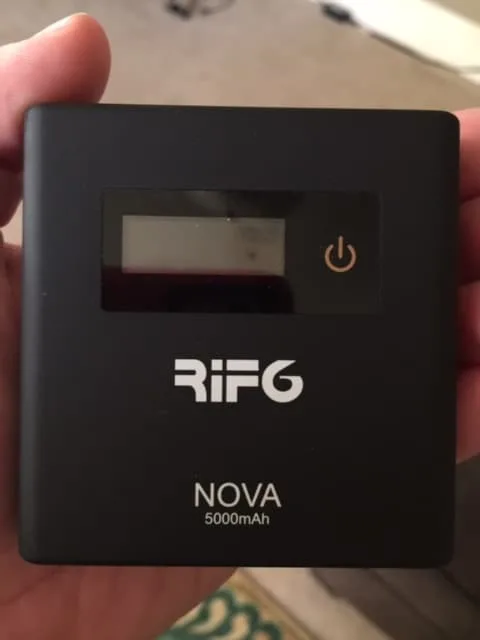 The NOVA 5000 mAh Power Bank Portable Charger is a great addition to my mobile device. I have several now, and the NOVA is quickly becoming my favorite. Its size (2.97″ x 2.91′ X0.91″) makes it easy to tuck in my purse for when I am on the go, and I can easily tuck it in my pocket to charge while I run errands or take the dog for a walk.
It is probably the lightest portable charger I own. At just 5.64 ounces, it's light on the hands, pockets, and arms!
I am a massive fan of dual chargers, and the NOVA doesn't disappoint. I can charge both my kiddo's iPhones when we are out and about…or my iPhone and Kindle Fire. It also works for just charging one device or charging the portable charger, while charging your device. There are plenty of options with the dual chargers!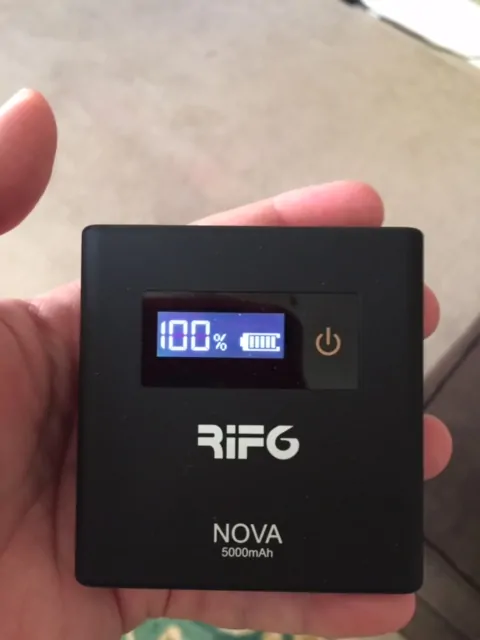 The LCD screen is an excellent feature. To begin with, its color and brightness enough allow me to see it easily with or without my eyeglasses. It's easy to read and tells me how much "juice" I have left so I can plan accordingly.
The outside of the portable charger has a rubber-ish texture, making it easy to grip and pleasant to hold.
This portable charger will charge my iPhone 6+ almost two times before it needs to be charged.
Overall, this is a great portable charger with a lot of features that make it an excellent choice: rubberized grip, dual chargers, LCD screen, more than one charge before recharging the unit.