Did you know that only 31% of people in the United States know most or all of their neighbors?
This means the majority of Americans don't know anything about the people living closest to them!
If you're in that 31%, and you want to change that, you might be trying to think of ways to meet them.
Well, hosting a block party is not only a great way to meet your neighbors, but provides a means of meeting many or even all of them in one day!
If you're looking for some block party ideas to plan the best neighborhood gettogether possible, you've come to the right place!
Listed below are 10 foolproof ways to make you the most popular person in the neighborhood.
Now then, let's get started!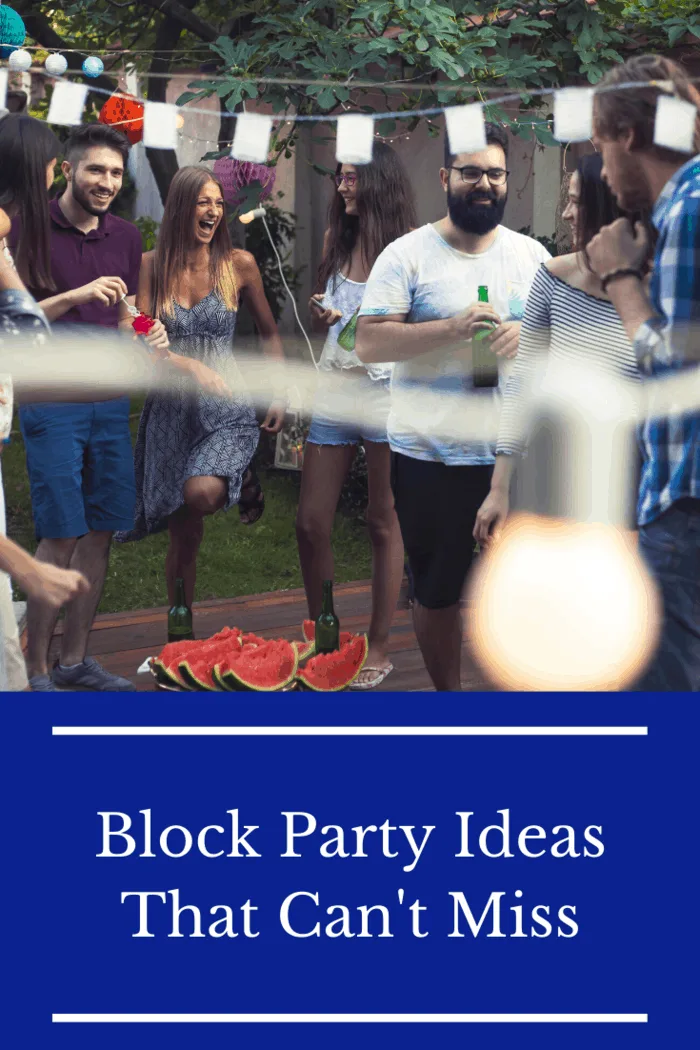 Neighborhood Entertainment: Block Party Ideas That Can't Miss
1. Water Balloon Fight
Is there anything better than a water balloon fight on a hot summer's day?
People of all ages can join in on the excitement, bonding while cooling off with some friendly competition.
Just be sure to get everyone involved with the clean up as well.
Water balloons are great fun, but even the biodegradable variety can take up to 4 years to decompose and, therefore, aren't the most eco-friendly.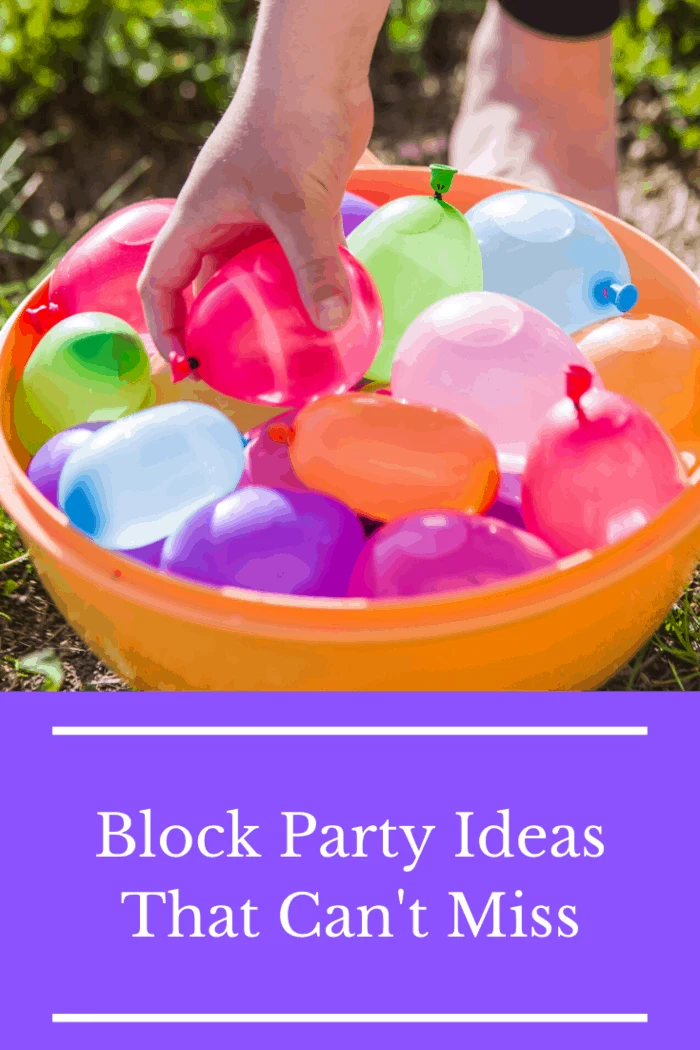 2. Potluck Party
If it's a little too cool for getting wet, consider organizing a potluck!
Each of your neighbors can contribute their favorite dish and before you know it, you'll have a feast on your hands.
It's important to include everyone in the planning of this type of party because, while everyone loves macaroni and cheese, there's no need to have 5 of the same dish.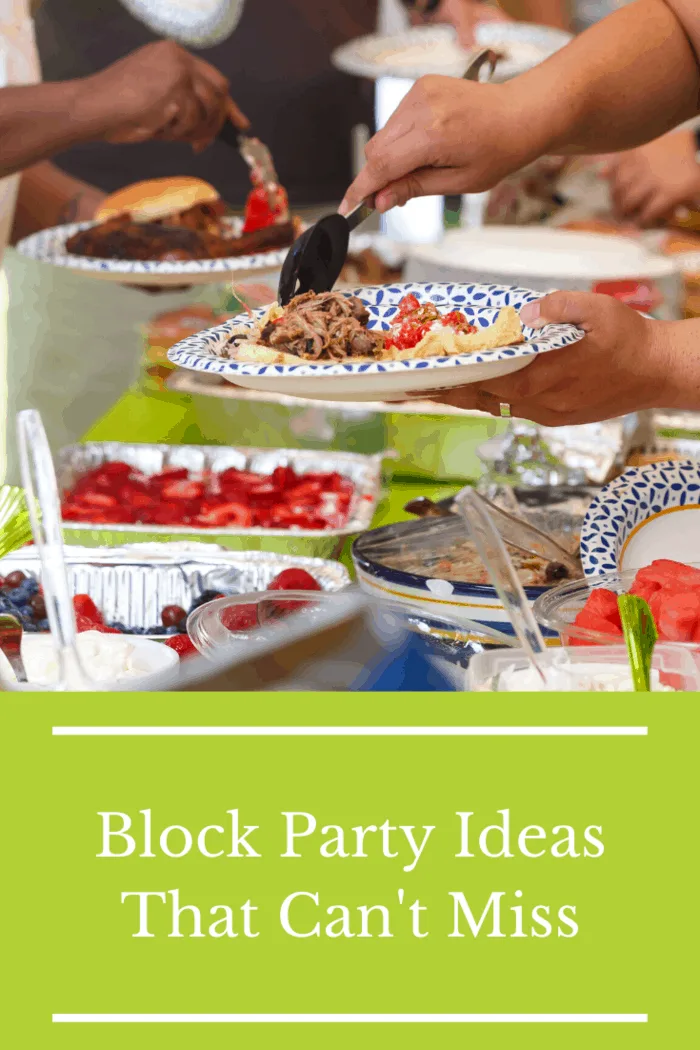 3. Art Party with Sidewalk Chalk
Another activity that's fun for the whole family is decorating your neighborhood's sidewalks and driveways with chalk!
Sidewalk chalk is inexpensive but provides hours of entertainment.
The best part is, you will not only be bonding with your neighbors but your own family as well!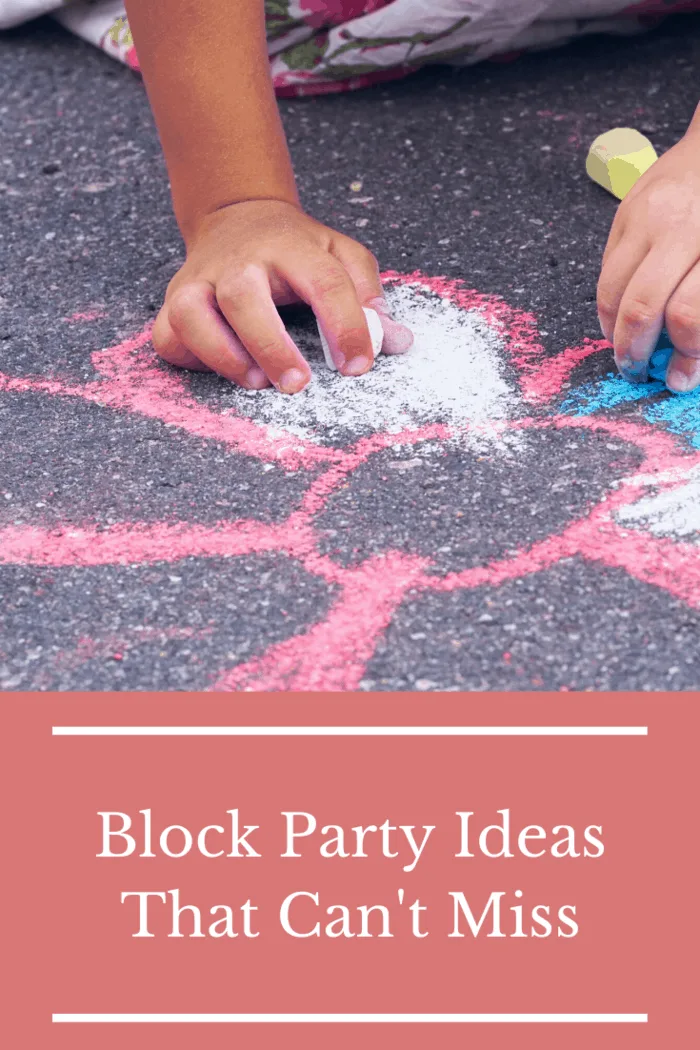 4. Have a Movie Night
If you or one of your neighbors owns a projector, an outdoor movie event is one of the best ways to give everyone a night to remember.
In your invitations, include a few choices of movies, so everyone has a chance to voice their opinion.
It's probably best to only give family-friendly options unless you have decided as a group that it should be an adults-only type of party.
Either way, invite everyone to bring their snack of choice, while you provide a selection of sodas, juices, or even beers for them to enjoy during the show.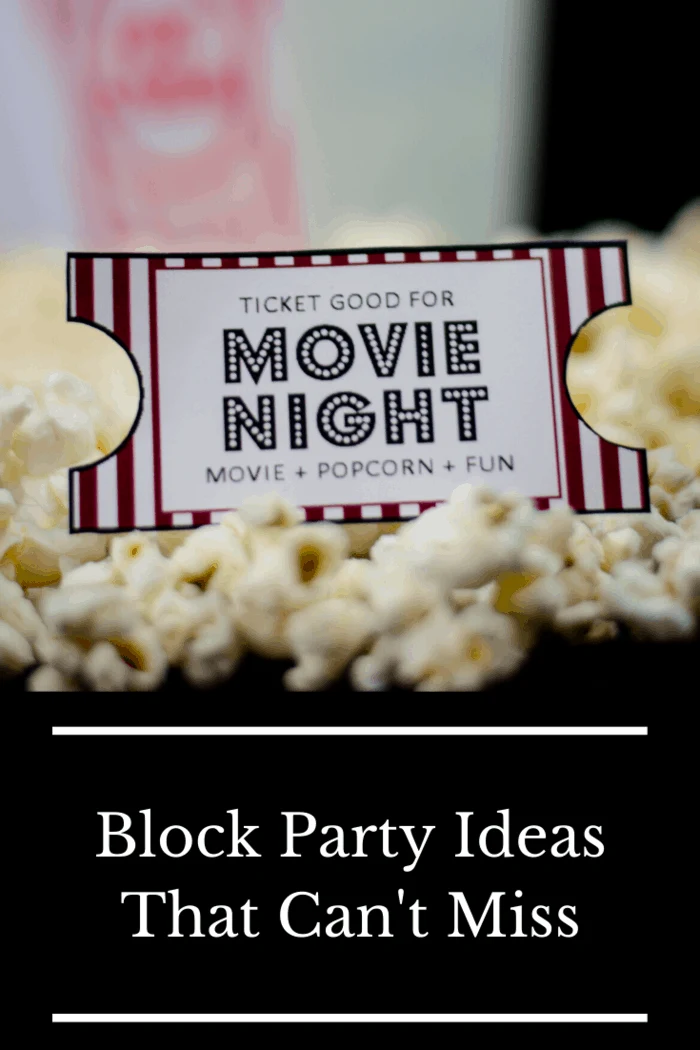 5. Costume Celebration
Costume parties aren't just for Halloween!
Now, that's not to say that you can't throw an amazing Halloween-themed block party, but costume parties are an excellent way to get to know your neighbors, even outside of the spooky season.
The adults will love the chance to show a bit of their personality with the costume they choose, and the children will be over the moon about the opportunity to dress-up outside of Halloween.
You choose something new, like a history-themed party, and everyone can come dressed as medieval peasants or noblemen in tunics, gowns, bodices, or doublets. Medieval Collectibles has great costume ideas.
You can also go as your favorite historical figures.
There are tons of different themes to try (e.g., villains, superheroes, camp, uniforms, etc.) Alternatively, you can have your neighborhood Met Gala and come up with wacky themes.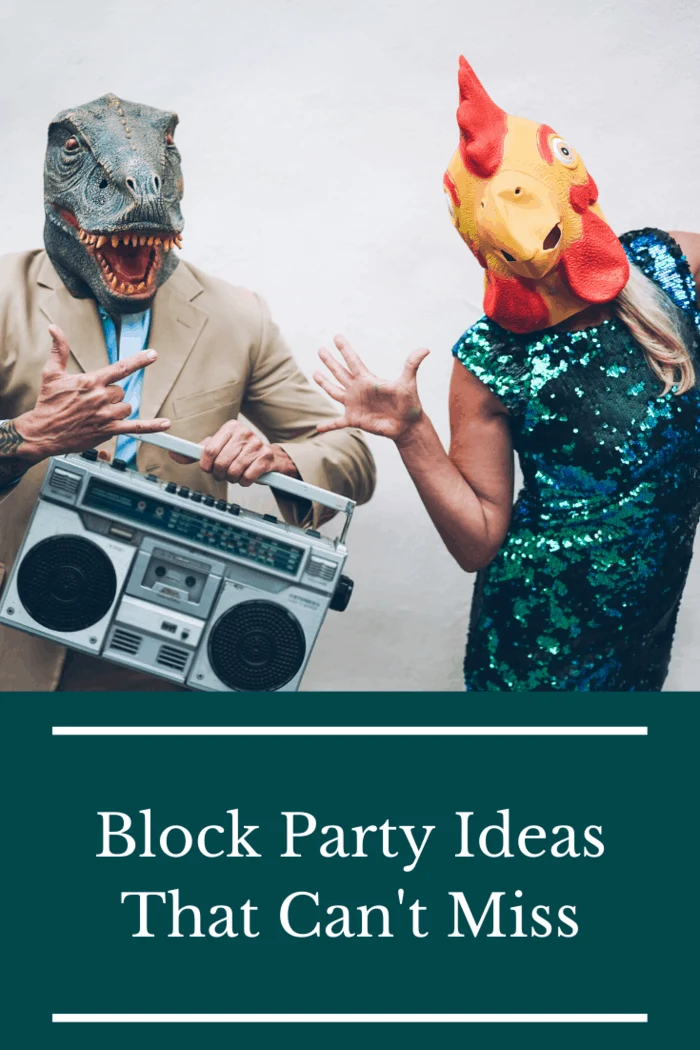 6. Oktoberfest/Beer Tasting
As long as you also provide some kid-friendly drinks and activities, there's no reason you can't throw an Oktoberfest or beer tasting themed block party, kids included!
In fact, the kids will probably be even more excited than the adults to be invited to such a "grown-up" gettogether.
Send out a list of a beer or two that you will be supplying, and invite your neighbors to bring their favorites as well!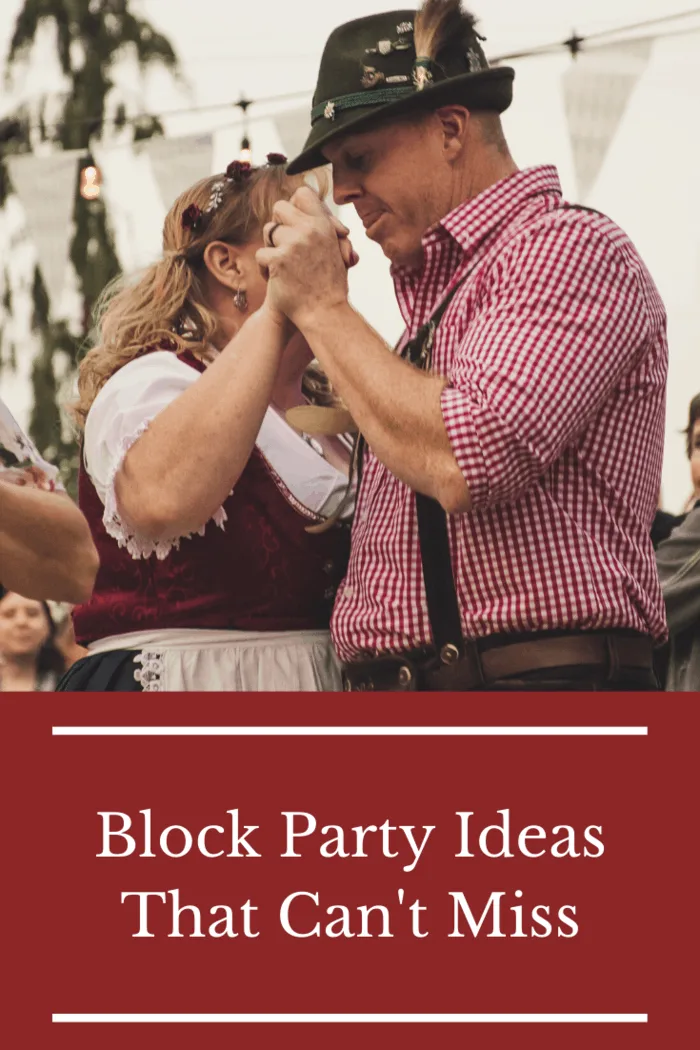 7. Organize a Neighborhood Fair
This one involves a bit of set up, but if you're trying to befriend those living close to you, this isn't a bad thing!
Send out invitations for the fair, including space for your neighbors to indicate the type of booth they will be providing.
The booths don't have to be extravagant, either.
With a cardboard box or two for the booth and some props for the games, you can create activities such as a bucket toss, a three-legged race, and a mini-bowling alley.
Get creative and you'll easily have an entire day of fun!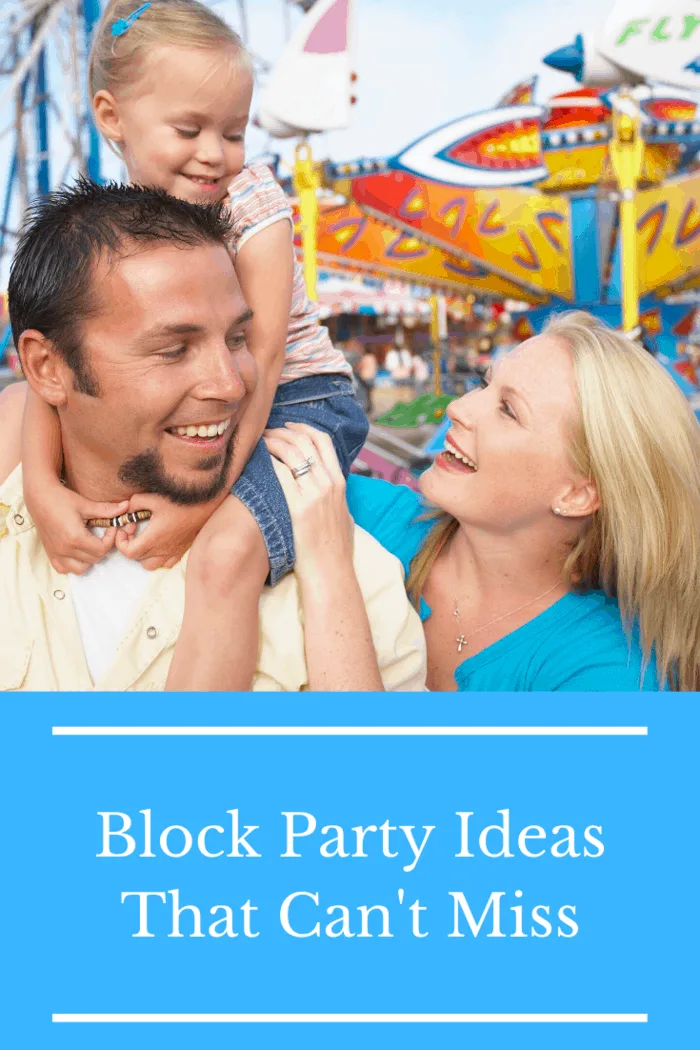 8. Ice Cream Social
I scream, you scream, we all scream for ice cream!
An ice cream social is an ideal theme for a party in the hotter months.
Provide a few different flavors and a topping bar for your neighbors and invite them all to chat and play while enjoying their treat.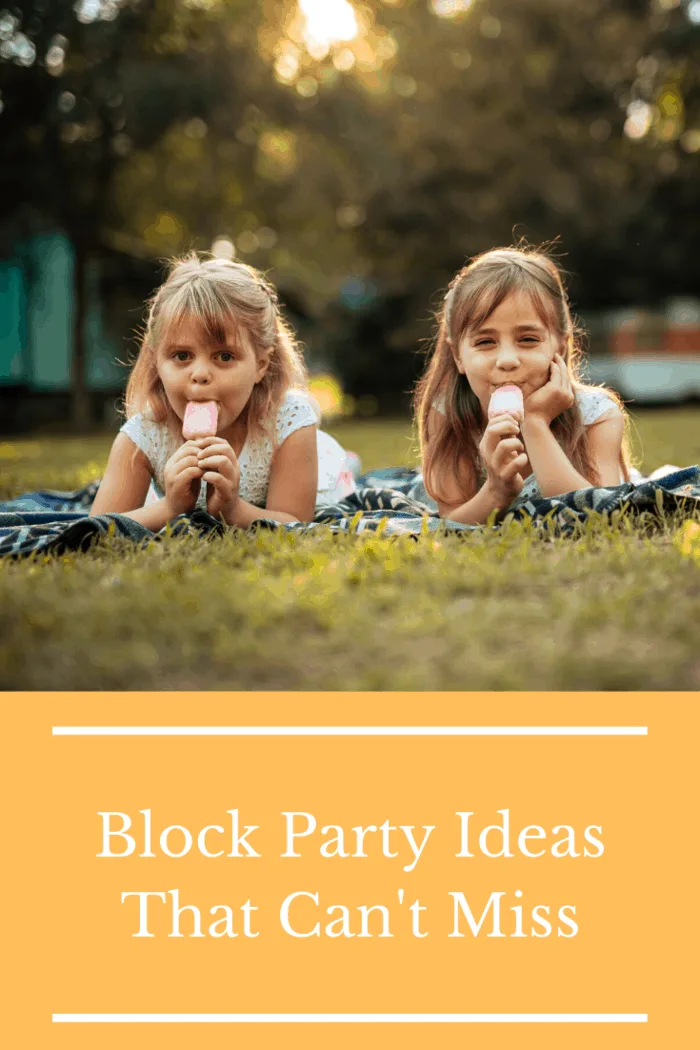 9. Bubble Ball
Bubbles provide a wide variety of options for activities, why not use a few of them and make it a bubble ball!
Start by passing out smaller bubble bottles to everyone in the neighborhood, but don't stop there!
Set up kiddie pools filled with bubble liquid to create giant bubbles, and maybe even a slip and slide or two to maximize the bubble fun.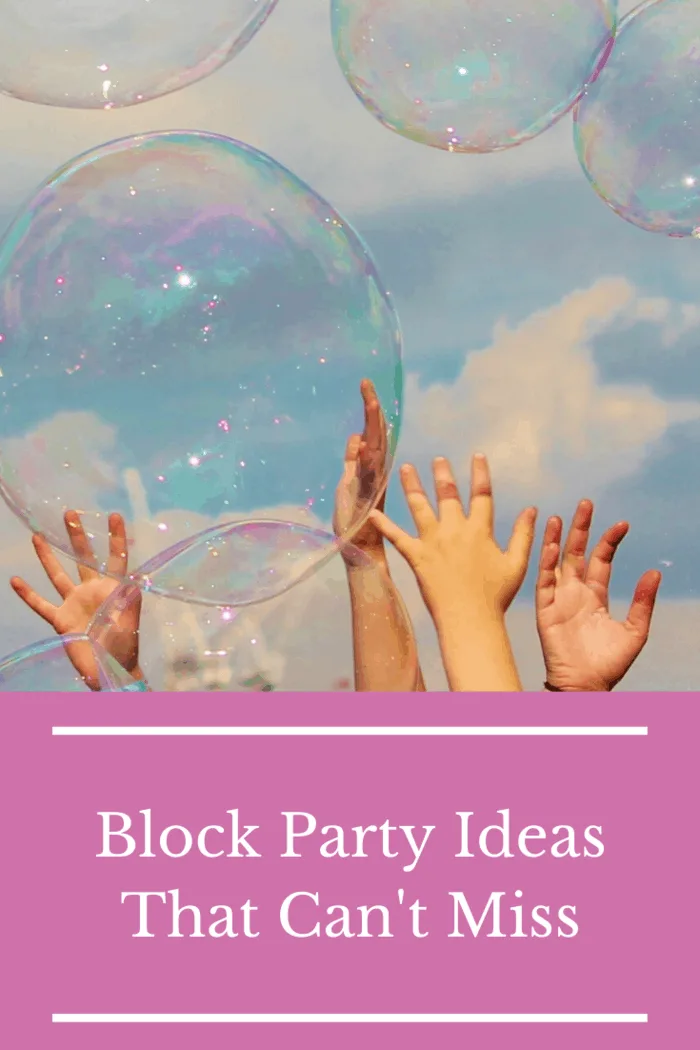 10. Nerf Gun Wars
This one isn't for everyone.
You may want to gauge how open your neighbors are to this idea before starting the planning process, but a nerf gun war is a fantastic alternative to water guns or balloons in the cooler months.
Divide up into teams, maybe even taking care not to put families on the same team so neighbors can interact more, and have a blast pelting each other with foam darts all day long!
Get to Know Your Neighbors With One of These Block Party Ideas
Well, there you have it!
By using any of these block party ideas, you'll not only meet your neighbors but also gain some new friends in the process!
While it's certainly okay if you would prefer to host an adults-only event, any one of these activities is either geared toward or can be modified to be a wonderful time for neighbors of all ages.
In the summer months, you can't go wrong with a water balloon or bubble party!
And if it's a bit cooler, a beer tasting or a potluck is sure to win over the neighborhood.
No matter what you choose, be sure to relax and be yourself!
You never know, your soon-to-be best friend could live right next door.
Looking for more tips on throwing parties the whole neighborhood will love?
Check out the rest of our blog!
---
Resources:
https://www.medievalcollectibles.com/product-category/clothing/medieval-renaissance-clothing/