Is a small living space your issue? Don't worry, we can relate to that. If you've decided to have a small apartment due to saving reasons or just think it's cute aesthetic, we have ways to help you remove the "small" aspect from it. There are so many storage hacks and DIYs out there. But how does one decided which one to invest money, time and energy in? Well, you've come to the right place. Without further ado, let's get into ten awesome storage hacks for homes that are on the smaller side.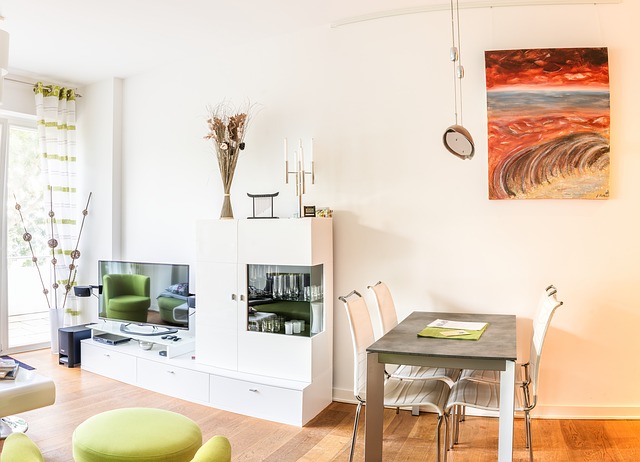 10 Clever Storage Hacks for Small Apartments
Install Extra Shelves
…. and put them on the perimeters of your walls. You probably have a lot of space below your ceiling. And unless you have a life-size painting of Brad Pitt up there, we suggest that you build some long shelves along the wall. This provides you with that extra space. This way, you don't have to cram all your stuff in important areas around the house.
Window Seating
Creating a sort of tiny seating below your window is a great storage idea. Not only does this save space on storage, but you'll have a cute area to spend winters in! These window seaters are amazing to spread warmth too. However, a small sofa type bench isn't the only possibility. You can invest in a good chaise too for your window seat.
Closet Rack
Clothing is probably the number one storage concern in small apartments. To save you from just pushing your clothes anywhere and everywhere, you can place a small clothing rack in the corner of your bedroom. Racks are perfect for neatly hanging clothing items and save folding space in your wardrobe. This is great for people whose apartments don't have closets because racks make great makeshift closets too.
Floating Shoes
This hack must've not occurred to you as that clever, but we didn't think this part of your house would be that useful either. Crown molding can be used as shoe hangers to save space on a shoe closet. Trust us, no one has time and area to even have a shoe closet, so why not just put it up on the wall! Your heels will look great and will blend in too.
Bed Storage
If there really isn't much space in your room except for your bed, you may as well use it as a storage opportunity. Some beds are available with trunks. You could also purchase one that has side storage areas to keep some extra belongings that you don't really use on a daily basis. Headboards too come with storage space these days. For more things storage related, head to storage units Miami.
Hat Door
This may seem out of the blue, but sometimes the weirdest hacks turn out to be the most useful and stylish. If you're a regular hat wearer, you can decoratively hang your hats on an interior facing door. This way, you'll access them whenever necessary and catch a few design compliments along the way.
Laundry Bag
Most laundry hampers take up a lot of space. Surely you can't compromise on having one in your home, so you can hang it on your bedroom door instead. This way, no space is invaded by a laundry bag and your clothes still get to the actual washing.
Radiator Storage
If you live in an area where the climate is cold most months in the year, you probably use your radiator a lot. Have you thought about using it as storage though? You can DIY a shelf for your radiator just to be safe and also make it more appealing to the eye.
Bookshelf Stairs
We've all seen these beautifully made bookshelves online and on television. However, these are engineered to perfection and may not really be that easy for us common folks. However, there are some hacks you could look up to save space and store your favorite novels.
Hidden Garbage
Don't sweep your trash under the carpet, but get a tilting cabinet to hide your trash can. This way, you'll have more space and also won't have to deal with your dustbin being all out in the open.