These 7 Creative Kids Storage Ideas are a great way to organize a child's room and keep clutter away!
Children are great at amassing toys, so if a child's room isn't carefully managed, it could soon end up looking like a toy store, except a lot more disorganized and chaotic! Fortunately, there are lots of really great storage items out there aimed at keeping a child's room in check, in both a practical and fun way.
Built in storage beds
There is an ever-increasing range of children's beds that have been designed with storage in mind, but still offer an exciting and fun sleeping experience for your little one. You can get single beds with nifty pull-out drawers underneath, or a bunk bed style design, where instead of having a bed underneath, it contains useful drawers, a desk, and other spaces to store things.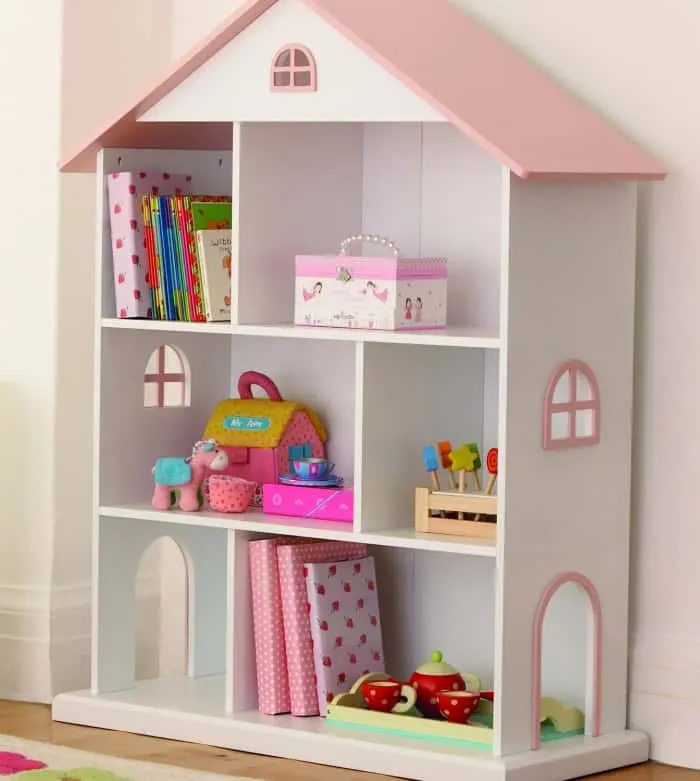 Dolls house shelving
It's possible to make storage solutions fun and attractive, and a feature in their own right. For instance, instead of normal storage shelving, consider getting one shaped like a doll's house! This makes the prospect of the post-playtime clean-up a little more appealing, with the chance for kids to pick which room their toys want to stay in.
Window seat
A seat tucked up against the window in a child's room makes for a lovely retreat where they can read, draw and study. As well as being a seat, you could include a storage area under the seat for toys, books and other essential kids' paraphernalia. This could be either be built-in (with a lift-up seat lid) or simply stacked boxes underneath.
Hanging storage
There's a growing trend towards hanging storage solutions, and these can really jazz up a child's bedroom. They are often made of a quilt or some other fabric and have a number of pockets so that plenty of items can be kept tidily. It can be hung against a wall, which means it won't take up valuable floor space, or it can even be hung up in a wardrobe.
Toy chest
There is something utterly alluring to children about a toy chest. Perhaps it's the notion that there might be buried treasure inside or something magical, but either way, it makes for a great storage solution whilst brightening a room up. There are lots of styles and designs to choose from, from an adventurous pirates treasure chest to a charming farmyard barn.
Locker
A school-inspired, industrial-type locker may be appealing in a children's bedroom, especially if you paint the locker in vibrant colors or identify each locker container with a number or name. Individual lockers making up one tall cabinet offer the perfect storage solution and is a practical but fun way for kids to tidy away their things.
Backs of doors
If you're looking to make use of every inch of spare space in your child's room, then consider using the backs of doors, including wardrobe doors, as areas for storage. Hang up a memo board on the back of a wardrobe door and attach little hooks to store pens, pencils, crayons, etc, so that they can be neatly stored away without taking up any other valuable space.
Author Bio: Rebecca Fox loves writing about all things organization and storage! She enjoys giving tips on keeping things clutter-free and making the most of a home. You can find her blogging at Bingham Self Storage.