We received the Original Buddha Board in exchange for this post. All opinions and our love for creative expression remain our own.
Buddha Board gives you a blank canvas to turn those feelings into art.
Stress finds us.
There are days we just need to let it go and moments when we could use a tool to diffuse anger and lift up sadness.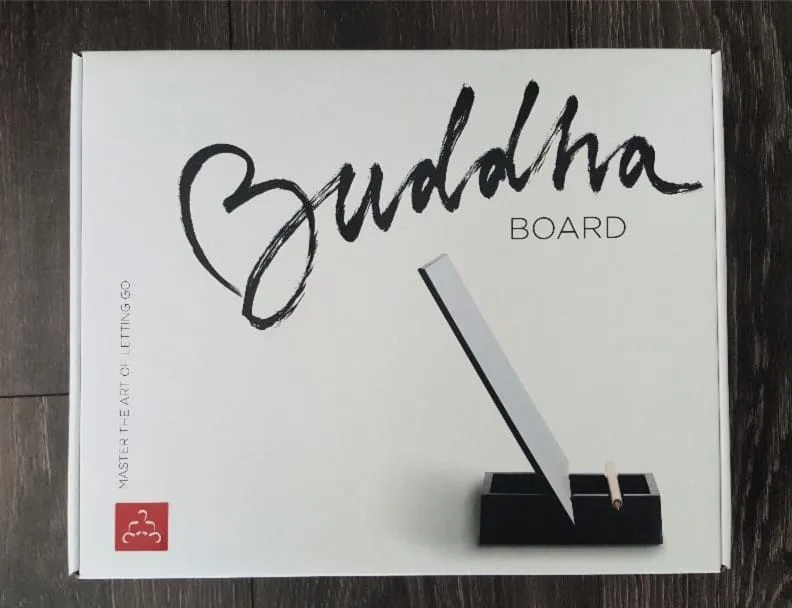 Our Buddah Board review was a great way to let stress out and joy in.
It's a simple concept.
You dip the brush's bristles into the water and paint whatever you want on the Buddha Board.
The drawing isn't permanent, in fact, after minutes, your masterpiece evaporates, along with the water, giving you a blank canvas and a new opportunity to create.
We saw the Buddha Board for the first time during our Pigeon Forge Adventure at the True Crime Museum, Alcatraz East.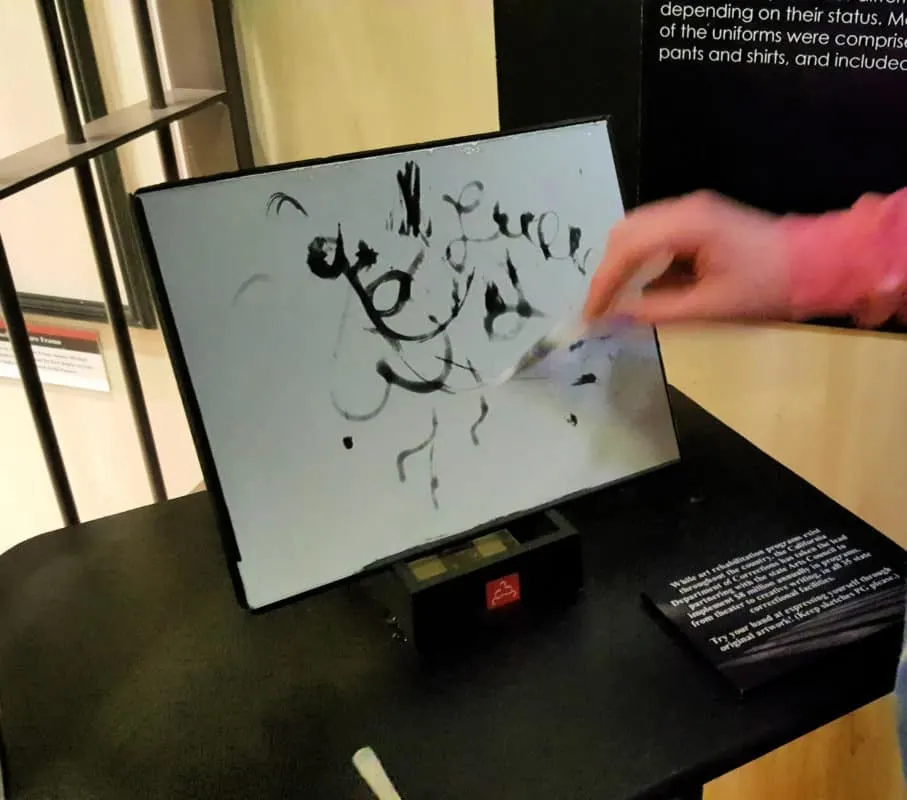 What's Included: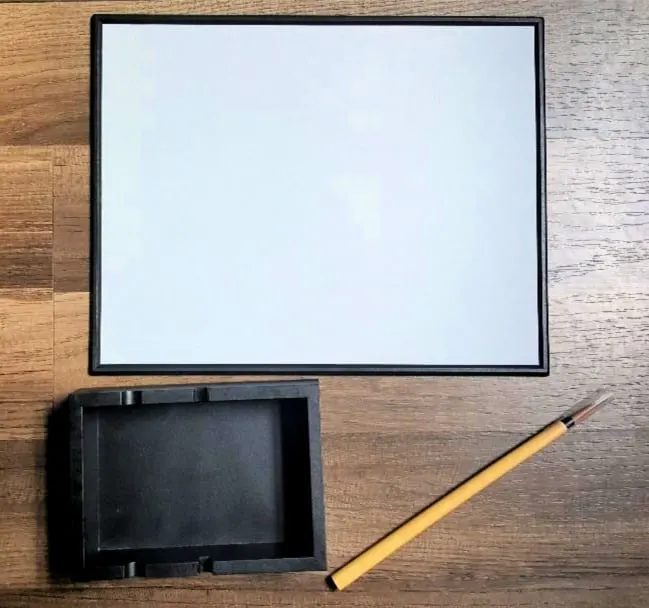 Each Buddha Board comes with:
Water Tray
Brush
Buddha Board
The board is approximating 12-inches x 10-inches.
Optional:
Smooth, clean stones can be purchased for the tray adding to the zen.
What is an Original Buddha Board Exactly?