Nothing compares when you're scrambling to prepare for a night out and learning to find the dress you plan to wear is nowhere to be found. You suddenly think of the last time you organized and cleaned your wardrobe and realize you haven't done it for a while. The same rules apply when whipping a closet into its proper shape, whether you're a perfectionist or a natural slob.
Clothing organization has been an ongoing discussion in lifestyle and fashion spaces. Fashionistas are constantly hunting for the best way to organize their wardrobes. Others install walk-in closet systems to provide the space for clothes, shoes, and personal items. Luxury walk-in closets are even grander with wood finish cabinets, gleaming hardware, and a center island for handbags and jewelry.
A well-curated wardrobe is a forever mood for a fashionista. Although there's no one-size-fits-all application across all wardrobes, there are a few basics to get a better handle on closet organization. To help organize your fashion investment pieces, here are three simple ways to organize your wardrobe.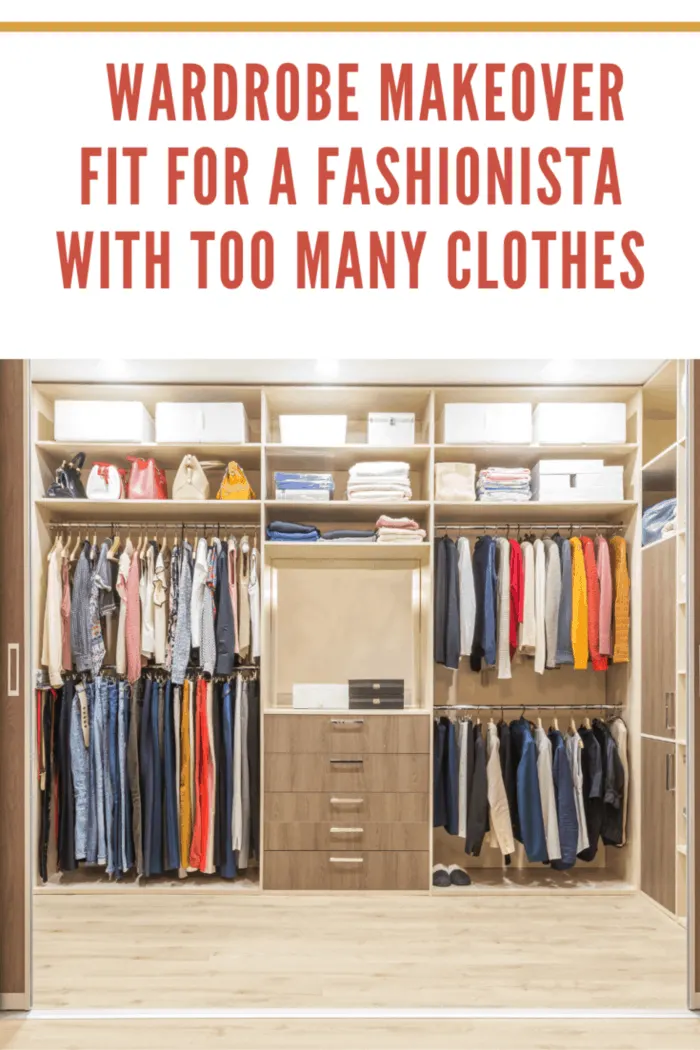 Declutter by category
Finding time to organize a closet is probably an arduous task for a fashionista. Since there are plenty of clothes to sift through, make sure to devote an entire day to declutter the wardrobe.
Start by browsing through items by category. Tossing them all into the bed will only create a massive heap that can be inefficient, overwhelming, and time-consuming. Separate the clothes into different types, from tops, dresses, pants, outerwear, undergarment, and accessories. Then, sort each item according to a single category as you progress.
This method is more effective because it's easier to differentiate the same clothes when grouped. Thus, you can quickly determine which items you want to retain and get rid of.
The key to decluttering clothes is to stick with a commitment: keep the clothes you want to wear. For pieces that don't fit anymore, create a "donation" pile and send it to charity instead of tossing them in the garbage, suggests Good Housekeeping.
After separating the clothes by category, it's time to do a proper deep-clean. This is an excellent opportunity to dust off the closet and wipe the dirt off. Since you'll be starting over with an empty closet, consider adding a new storage system by changing the closet layout. Do this by installing multiple hanging rods, dividers, and built-in shelving.
Separate strategically
If you did the first step the right way, this part won't be difficult. Before returning the clothes to the closet, divide them according to how you wear them by frequency. For clothes worn less, such as costumes and party dresses, put them in the farthest area of the closet. Meanwhile, place your favorite garments, staple pieces, and casual outfits in the most accessible place.
Make sure to hang clothes on hangers properly to keep them from falling off every time you're going through your closet. Another way is to buy appropriate hangers with notches or those made for certain types of clothing. You can also organize them by color or whatever manner that works for you. Install hooks on the inside of the closet door for the bags, belts, and scarves.
Maintain it
Maintaining a closet sounds easy, but most people find it hard to do. The most challenging part of keeping an organized wardrobe is not about creating an ordered system but maintaining a certain level of organization and cleanliness.
After decluttering the wardrobe, you probably now have fewer clothes to keep track of, so it should be easier to keep the closet in great shape. The active force lies in you to maintain the newfound tidiness of your closet.
You can start by doing a bit of organizing every time you take something out or in the wardrobe. But if you ripped several clothes from the hangers when looking for clothes and don't have time to bring them back before going to work, that's alright. You can still spend a few minutes putting back everything in order once you come home.
Maintaining an organized wardrobe is a continuous process, but the suggestions above can prevent spending over 20 minutes organizing your clothes again.
While organizing clothes may not bring you as much fun as other chores, a little cleaning and decluttering can go a long way. No one knows your wardrobe better than you do, so it's essential to play an active role in keeping your closet clean to improve your style and make the most of your outfits.