I received Yin & Yang Nutrition for Dogs: Maximizing Health With Whole Foods, Not Drugs in exchange for this post. All opinions and our love for our dogs remain our own.
Written by Judy Morgan, D.V.M. and Hue Grant, Yin & Yang Nutrition for Dogs: Maximizing Health with Whole Foods offers a holistic approach to feeding dogs.
Dr. Morgan is a holistic veterinarian with certification in food therapy, acupuncture, and chiropractic care for dogs, cats, and horses.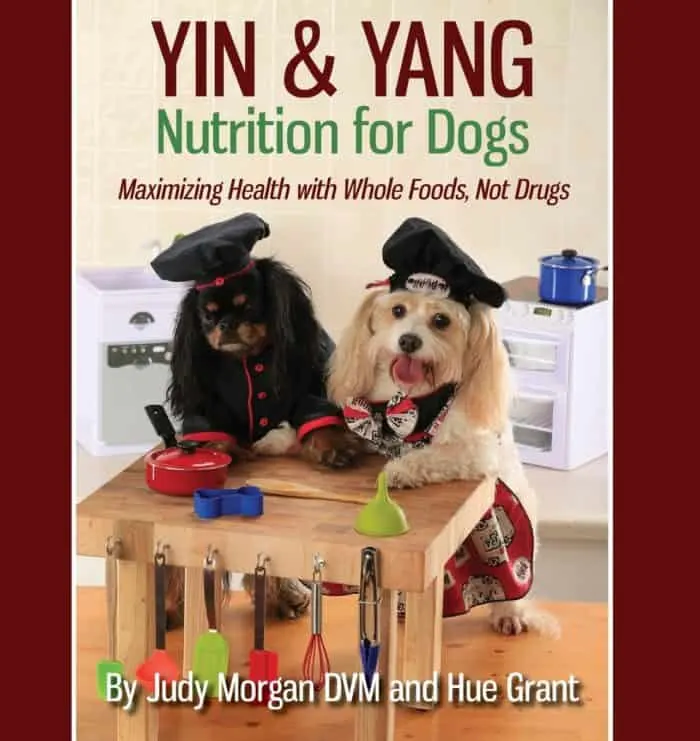 There have been recalls of dog food. It's not just the large box manufacturers either; even those dubbed natural or wearing a hefty price tag have connections with heart trouble in dogs.
We started making our dog food in the Instant Pot. Still, the idea of feeding our dogs human foods can be overwhelming. We regularly check and recheck whether this food item is okay for the dogs. We want to be certain Jeb, and Bailey Mae are getting enough protein, and there is a debate on whether the grain is bad or not. There are also supplements to consider.
In Yin & Yang Nutrition for Dogs, Dr. Morgan and Grant explain why we should all be preparing meals for our dogs. It outlines the right ingredients for meal preparation based on your dog's health, condition, and other health factors. There's even a neutral diet.
Like a human cookbook, this book offers a variety of menus and recipes, including the basic PUPLOAF!
The book explains deficiencies and diets to help resolve the deficiency.
I enjoyed the chapter that discussed the health properties of food and the idea of feeding based on a dog's personality. I see how different Jeb and Bailey Mae are and therefore found much in this chapter to consider.
Yin & Yang Nutrition for Dogs is an excellent read to learn more about caring for your dog, a recipe book to treat your dog to healthy, holistic meals, and a dog nutrition Bible overall.
This book is very detail-oriented and serves as an information-rich resource for pet owners.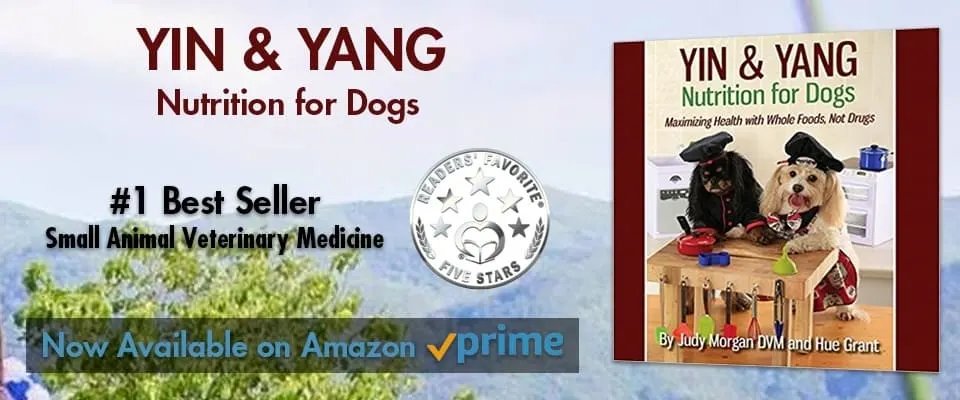 The recipes are easy to follow. There are color photographs throughout, and the text is written in layman terms without overly simplified. It's a gathering of ideas and a celebration of our pets.
Food is important to humans, and Yin & Yang covers the importance of creating good food for our dogs, no matter the season and access to ingredients.