Bailey Mae-(December 13,2011-September 17, 2022)
Our Bailey Mae was a friend to all and the best dog; She crossed the rainbow bridge at 7 pm on Saturday, September 17, 2022.
She was William and MacKenzie's first pet. She was our joy; the one who cared for each of us when we were sick; our TV snuggle bear, dibs on warm laundry girl, and favorite friend. She listened to our secrets, had a sassy-spicy personality, and loved HUGE, despite being 8 pounds. She expanded our hearts and made us better humans. I have no doubt when we are called home; she will be at the door, tail wagging, brown eyes sparkling and greeting us, belly up for belly rubs. Until then, we love you forever earthside, My Magpie!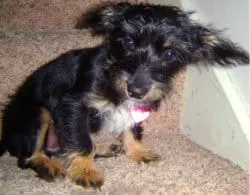 I had been trying to convince my husband we wanted a dog for about seven years.
He was against it.
On February 13, 2012, I was on internet classified named KSL Classifieds that listed different things for sale in our area. I was scrolling through "PETS" and saw a picture with four puppies. Immediately, I knew I wanted Bailey Mae. I went to the garage and told him I needed $50 and not to ask me any questions.
MacKenzie and I got in the truck; it was a gloomy day with sleet. We drove the five miles to a home, where we were greeted. We walked in, and there were animals and children everywhere. I told them we wanted Bailey Mae, and they said they didn't know if they were selling her. I reminded them of their ad listing her for $50 and told them we would take her.
The kids had to call their mom.
We waited for the mom to arrive. I let her know we would like to take Bailey Mae home with us.
There was hemming and hawing, and I stuck to my purpose–getting this puppy.
We finally were able to take her.
I remember asking what she was eating so we wouldn't upset her tummy by changing food, and I was told, "Meow Mix."
MacKenzie tucked the tiny puppy into her winter coat and drove to Big Lots, where we bought a bag of Meow Mix and dog kibble.
When we got home, MacKenzie showed her dad the puppy.
Our lives would never be the same.
My children loved her.
I loved her.
My husband, however, was crazy for her.
I'd tuck her in my hoodie pocket for the day, and she'd race toward him when my husband came home from work.
As soon as he took his work boots off, she'd tug on his socks until she got one, and then she'd run off with it.
When my husband had the flu a few weeks later, Bailey Mae got all her toys, placed them around my husband, and refused to leave him. She would not eat or drink. Her sole purpose was to care for him.
One morning my husband and I were out on the back patio. We had huge juniper trees as a barrier between our neighbor and us. Little Bailey Mae rustled around in them and came out with a dead magpie bird bigger than her in her mouth. She was proud. Her little tail was wagging. I called her my little magpie after that.
We attended a wedding when she was six months old. We had been gone all afternoon. When we returned, Bailey Mae came running. She had gotten out in the chaos of us leaving, and we hadn't seen her. She spent the day wedged between the front door and screen.
She drove cross country with the kids and me.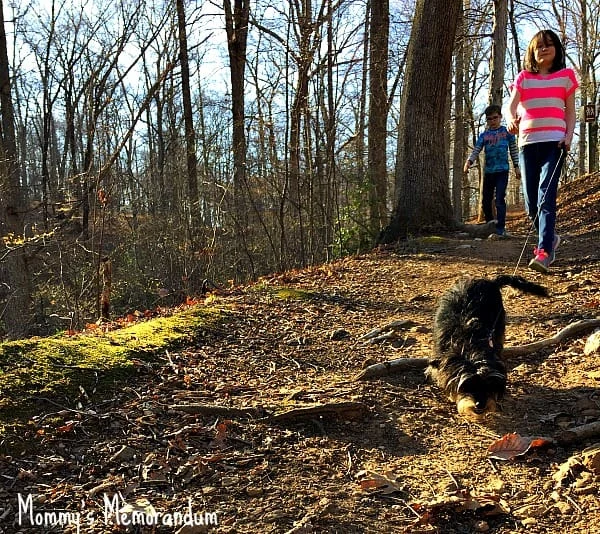 She was not fond of car rides, but she endured.
She made friends with everyone.
During a fall walk with my husband, Bailey Mae found a newborn dear and wanted to love and care for it.
She waited for the delivery drivers to acknowledge her.
She would walk up to strangers on our walk.
If you asked Bailey Mae if she wanted to say hello to Virginia, our neighbor, she'd run to the door, ready to go.
She stayed up all night, staring at the door that didn't lock when we lived in a hotel for three months.
She was joy and love.
She taught new dogs that came into our home how to love and their duties. She played with them and barked at them when they were doing things they shouldn't. She'd even come to get us and walk us back to the mess the dogs made and then look at the mess and quickly back at us on repeat as if to say, "Do you see this? What are you going to do about it?"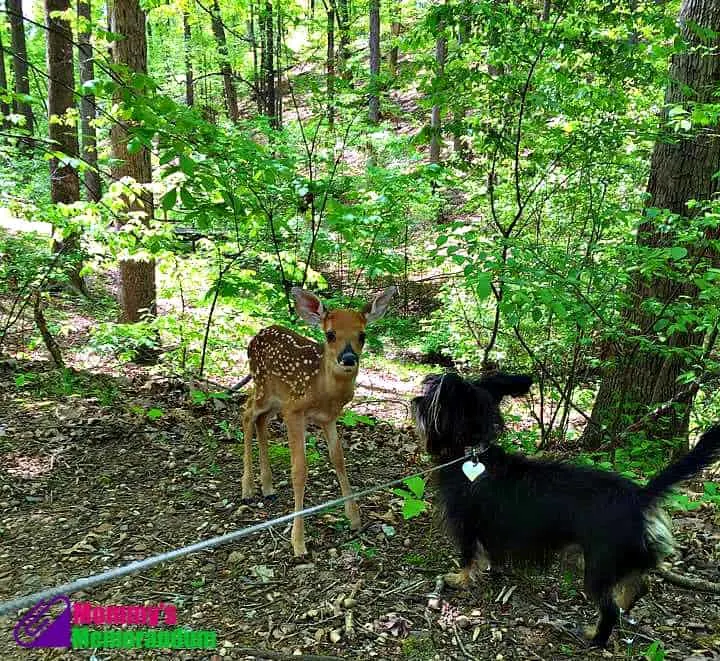 About a month ago, she became sick.
We thought it was a kidney infection.
We took her to the vet.
They put her on antibiotics.
Bailey Mae would remind my husband every night she needed her medicine.
She seemed to be feeling better.
There was a span where we thought she was better.
Then she started shivering as if she were cold. I"d wrap her in my robe, and she'd rest on my chest, and we'd snuggle. She'd stop shivering, and we'd just cuddle.
The next day we went to JMU to see my daughter.
William called us very concerned about Bailey Mae.
She wasn't eating or drinking.
She was under the bed.
She was shivering.
He spent the afternoon with her until we made it back home.
I lay on the floor with her in the sun.
I brushed her.
She licked me and nuzzled me gently.
We moved to the couch, where I snuggled her.
Her stomach was swollen.
My husband called the Vet, and they said she might have pyometra–a disease where unspayed small dogs' uteruses fill with puss.
My husband and I spent the hour's drive with her on my lap. She loved the sun. She lifted her head for the air conditioner to blow on her. She licked us.
When we got to the vet, she looked so much better.
My husband let her walk in the grass one last time.
Then we took her in.
We knew it was time not to be selfish and let her go.
We sat on the couch, and she curled up in our laps, and at 7 pm she crossed the rainbow bridge.
Our hearts are shattered, and a huge void is in our home.
She is buried out front, under the flowering bush she loved to rest under.
She was the best dog.
We love you, Bailey Mae.