Discover Wintergreen Resort: Your Ultimate Winter Retreat!
Are you a ski enthusiast longing for the perfect winter getaway? Look no further than Wintergreen Resort in the breathtaking Blue Ridge Mountains of Virginia.
Originally from Utah, we understand the thrill of skiing and sought a smaller resort for our family's annual ski trip. That's when we stumbled upon Wintergreen Resort, a true vacation destination that combines skiing with the laid-back relaxation and hospitality of the South.
As we made our way up the mountain, winding through loops and S-Turns, we couldn't help but admire the stunning views and the unique beauty of the Virginia landscape. And then we saw it—the sign for Wintergreen Resort, our winter wonderland of festivities, premier snow sports, and exciting outdoor activities.
Wintergreen Resort offers 24 slopes where our kids couldn't wait to swish down after their first ski lesson. With five lifts available, including ski boots, skis, and helmets for rental, the Wintergreen staff provided hands-on assistance to ensure the perfect fit and comfort for our family.
But Wintergreen Resort is more than just skiing. We discovered a world of adventure beyond the slopes. From well-marked nature trails, perfect for hiking and exploring the Appalachian Trail, to the exhilarating Shamokin Ice rink, where skaters of all ages can enjoy a spin on the ice, Wintergreen Resort offers something for everyone.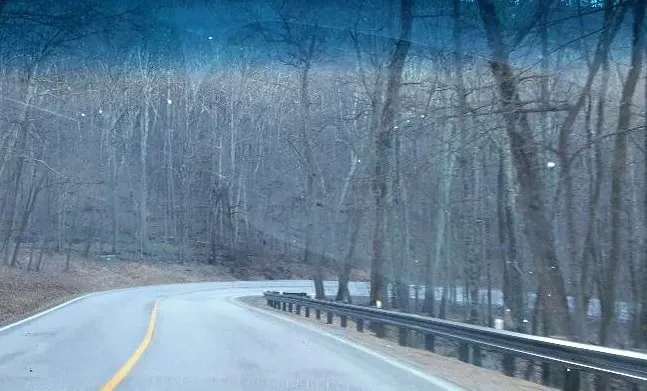 This mountain was the highest elevation we have been since moving here. The stick trees against the red Virginia dirt and rust-colored foilage were admired even by the children.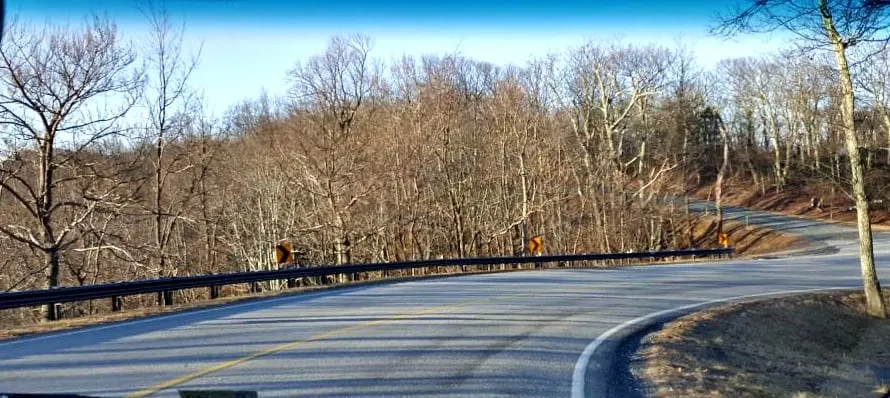 Then we saw the sign for Wintergreen Resort.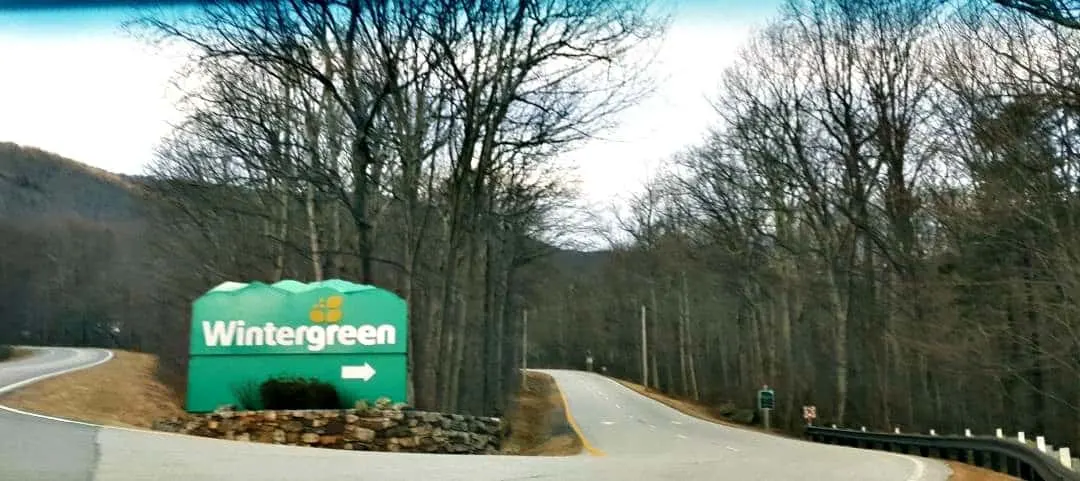 The kiddos thought it was amazing that we drove up in warmer winter weather and were greeted by a white carpet of winter possibilities.
Tomorrow they would have their first ski lesson, and they bragged about being able to swish down one of Wintergreen's 24 slopes. MacKenzie confessed she was apprehensive about the ski lifts (Wintergreen offers five lifts).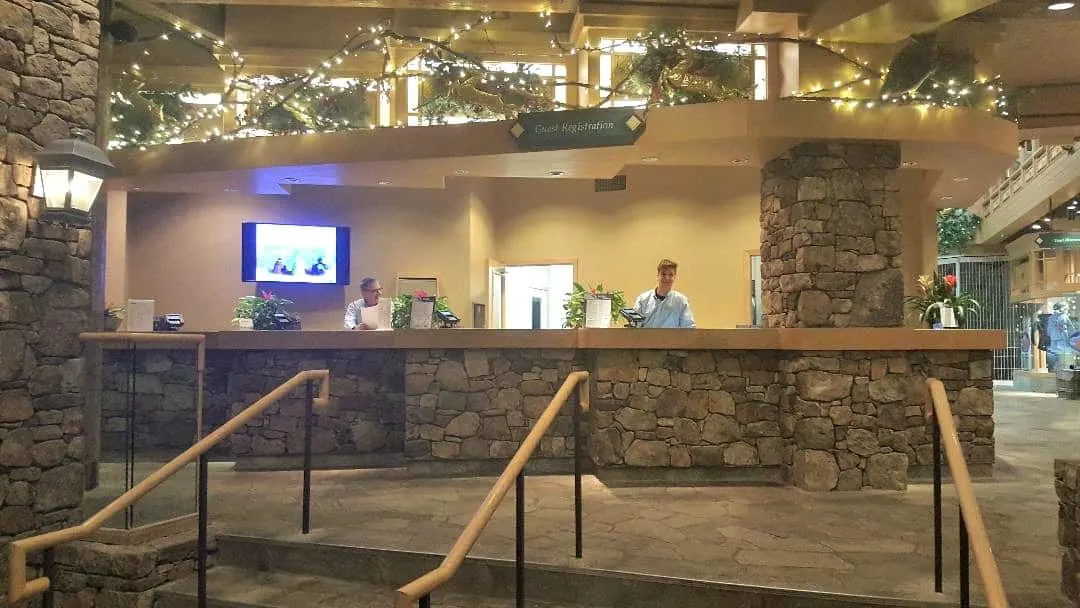 After our easy check-in, we headed for the ski rental shop to be fitted for ski boots, skis, and helmets.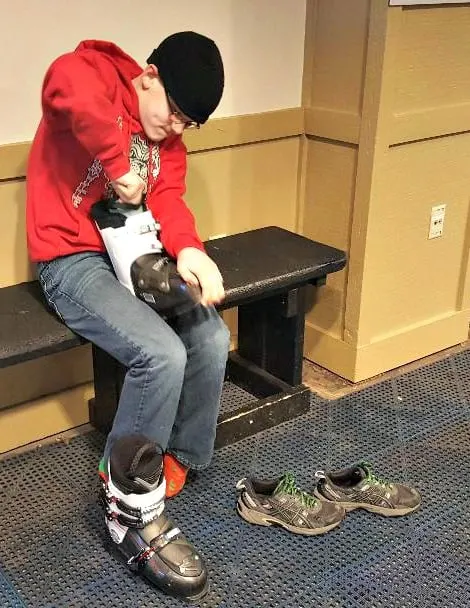 The Wintergreen staff was very helpful in helping the children get the perfect fit.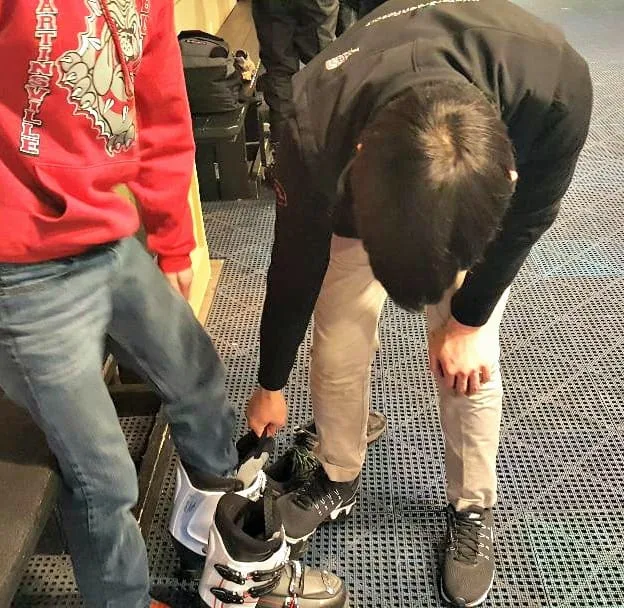 There was hands-on assistance as we had ski boots fitted.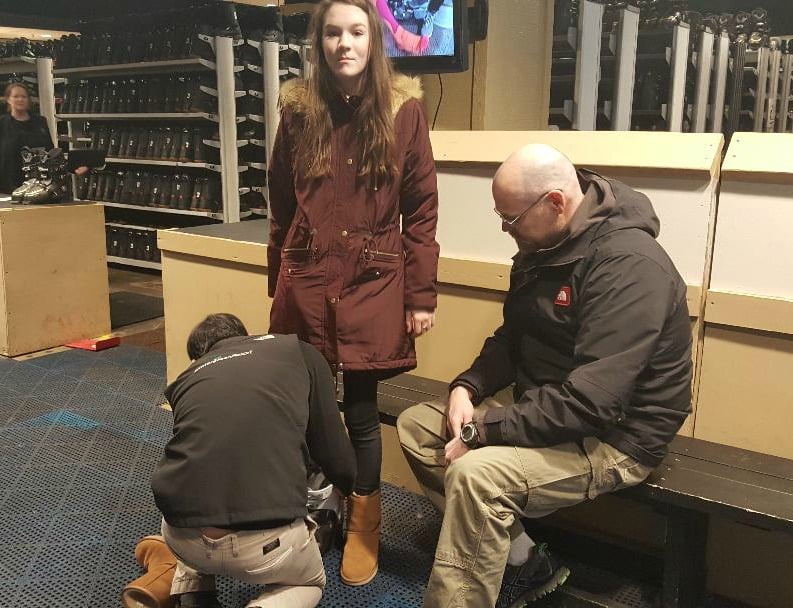 The staff helped the children get a good fit on their helmets and show them how to adjust them for comfort.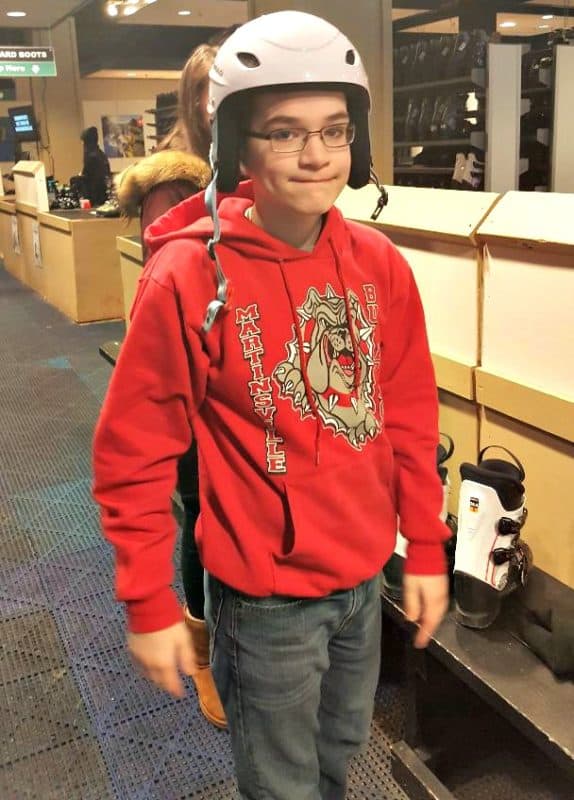 Then it was time for skis! Wintergreen Resort rents Rossignol brand skis.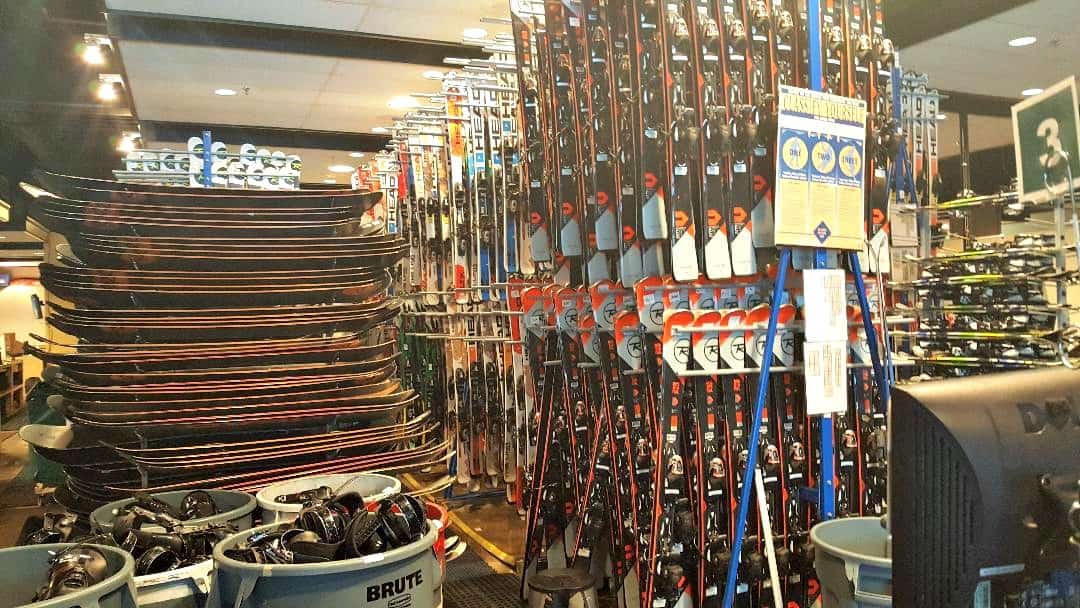 We were headed to see our room, but the children wanted to watch people ski for a bit on the slope.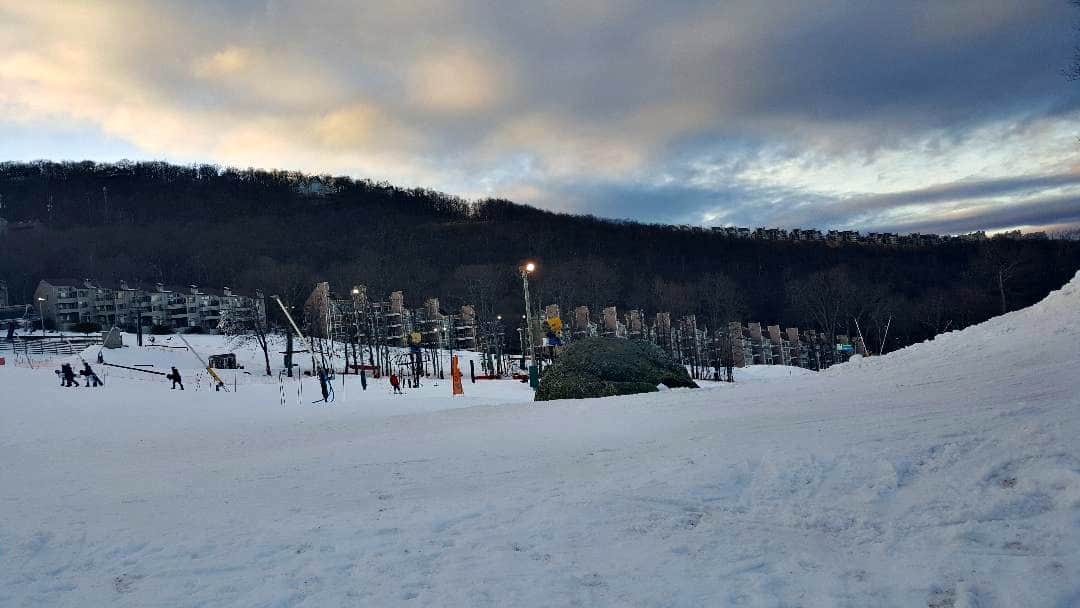 Their excitement was even more elevated when they saw the night skiers.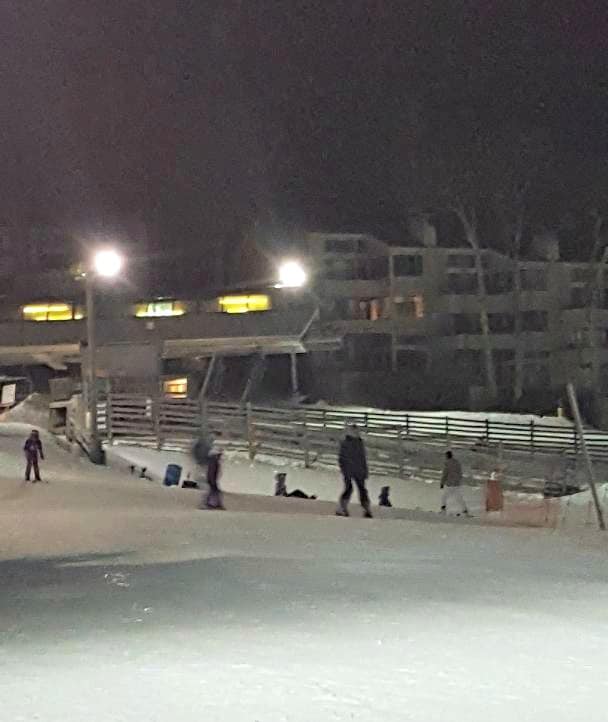 After a day of outdoor excitement, we settled into our comfortable and spacious accommodations at Wintergreen Condos. With 230 villa-style condominiums and rental homes, equipped with kitchens, fireplaces, and balconies or decks, our stay felt like a true extension of mountain lodging.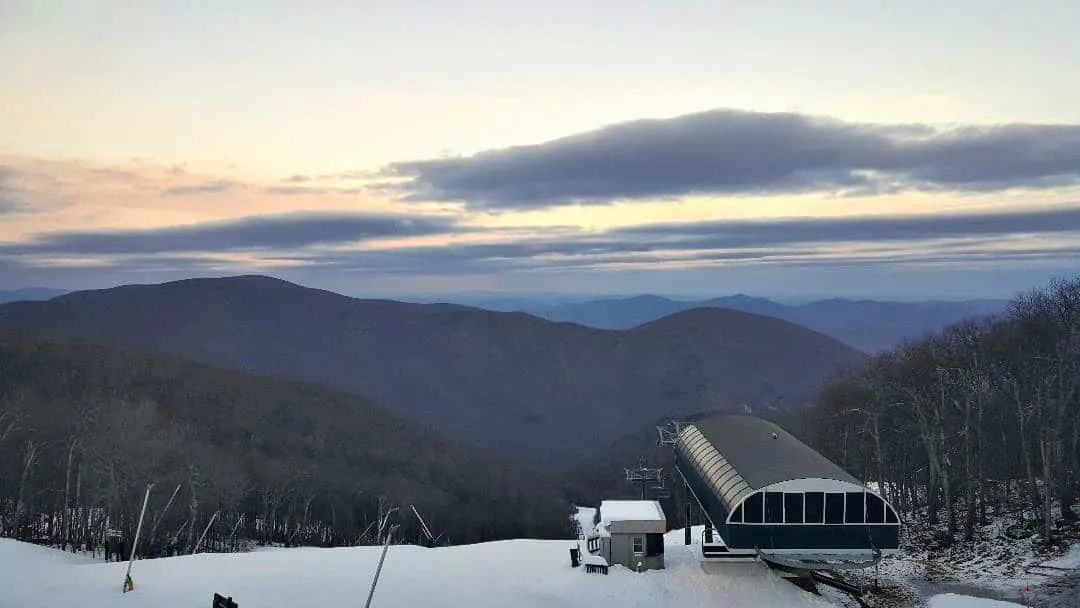 We took a tour of the condo. The decor and attention to detail made our home away from home a true extension of mountain lodging.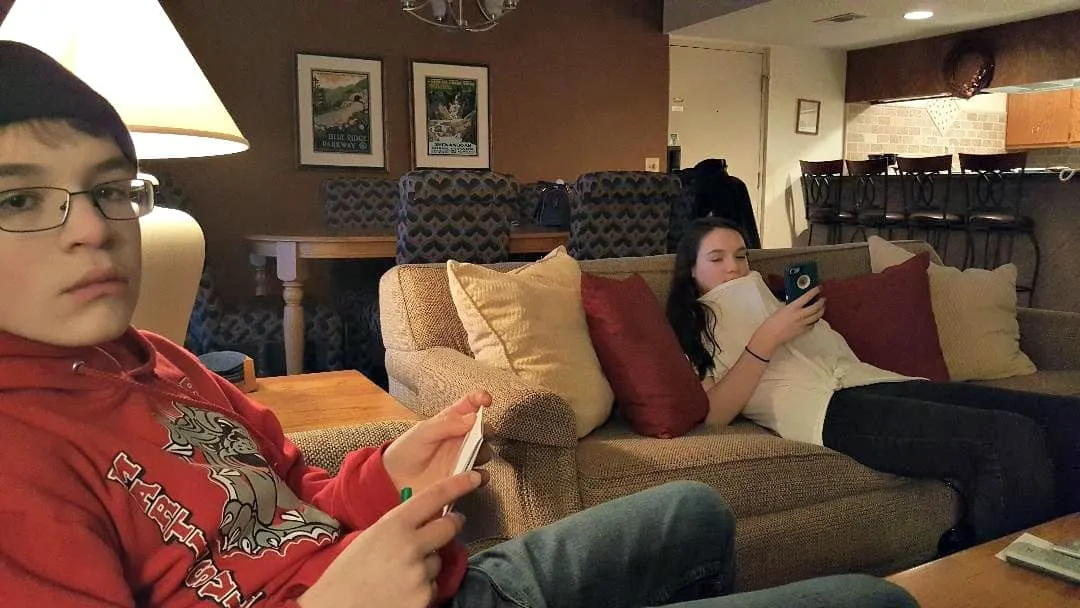 When hunger struck, we headed to The Edge, a casual and family-friendly restaurant located right on the Wintergreen slopes. We indulged in delicious appetizers, such as the Loggers Tortilla Spring Rolls and Crab Dip, and savored flavorful sandwiches and hearty entrees—all while enjoying the best view of the mountain.
The Edge's energetic bar, featuring live music seasonally, added to the vibrant atmosphere. And the sundaes, like the signature Black Rock Sundae, were a hit with the kids.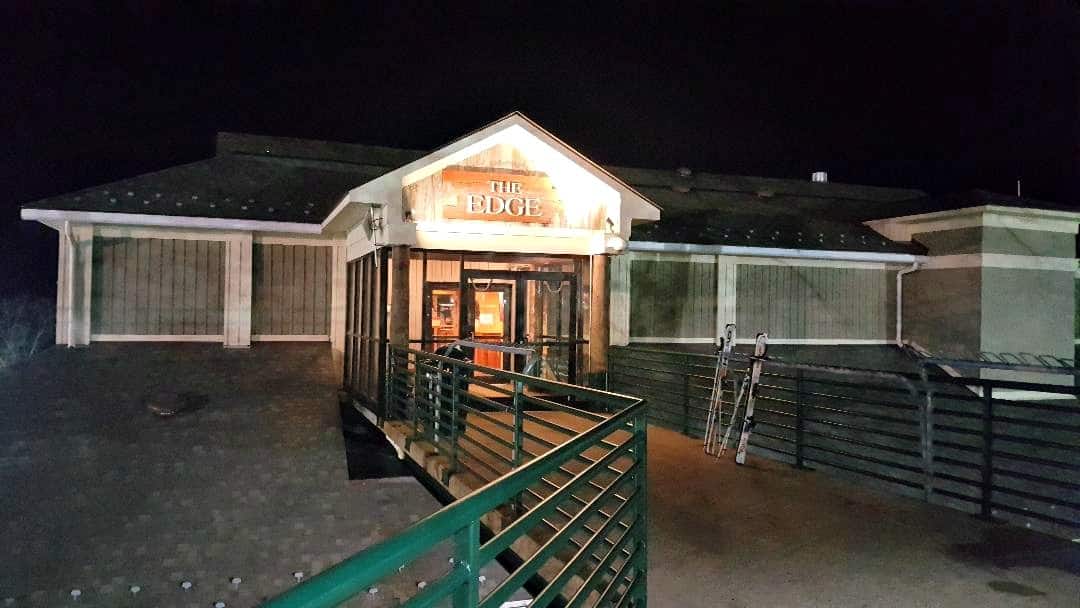 The Edge is a casual and family-friendly with a rustic mountain flare, located right on the Wintergreen slopes. At lunch and dinner, savor a complete menu.
We started with a duo of tempting appetizers.
The Loggers Tortilla Spring Rolls. Created with chicken, pepper jack cheese, jalapeños, chili peppers, black beans, spinach, corn, cilantro, garlic, salsa, and sour cream.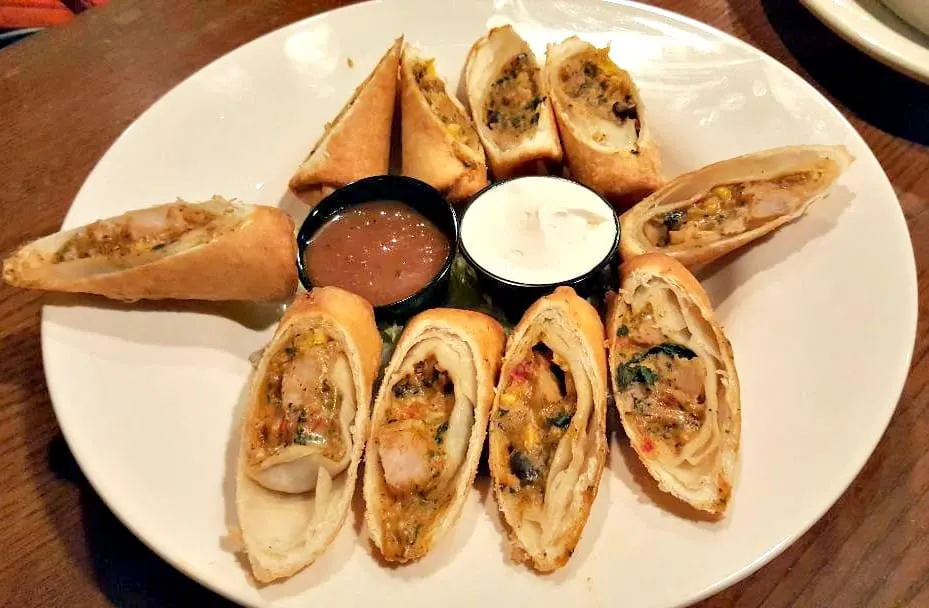 We also tried the Crab Dip served with hot Pita chips.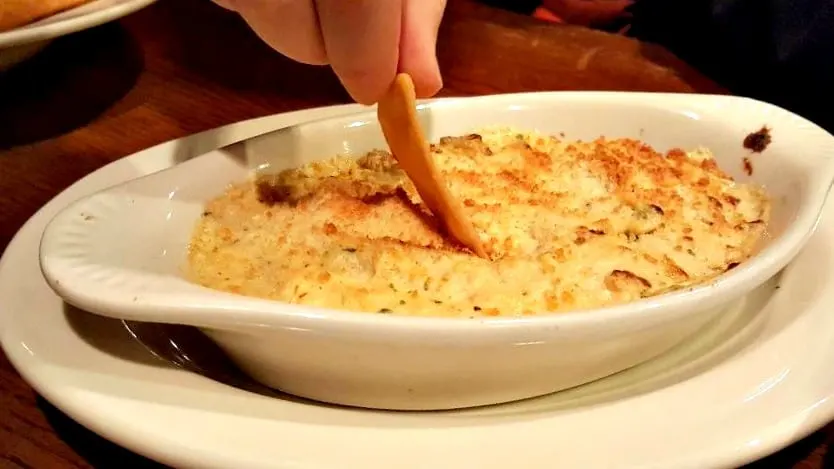 The Edge features seasonal salads, flavorful sandwiches, and hearty entrees; all served with the best view of the mountain.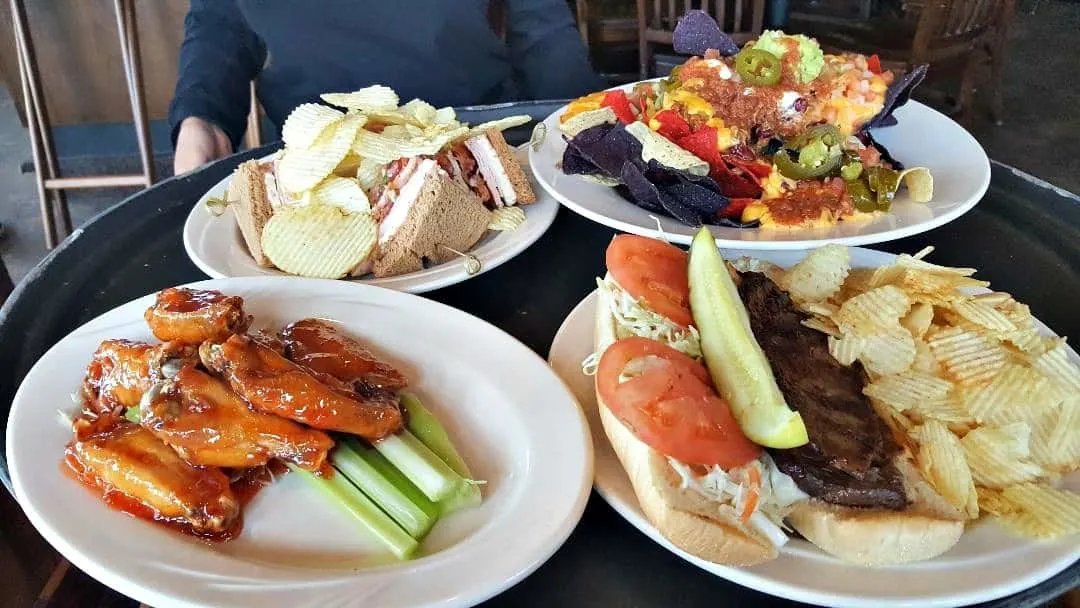 There is also an energetic bar which is the place to be when the sun sets with live music offered seasonally.
The burgers are excellent.
The kiddos loved the sundaes best!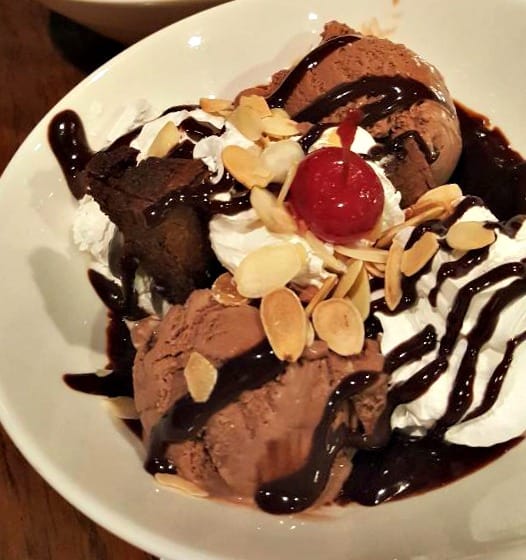 William was a fun of the signature Black Rock Sundae with Hot Fudge brownie, chocolate Ice cream, whipped cream, toasted almonds,
chocolate sauce, topped with a cherry!
After dinner, the children wanted to play in the snow and immediately started making snow angels.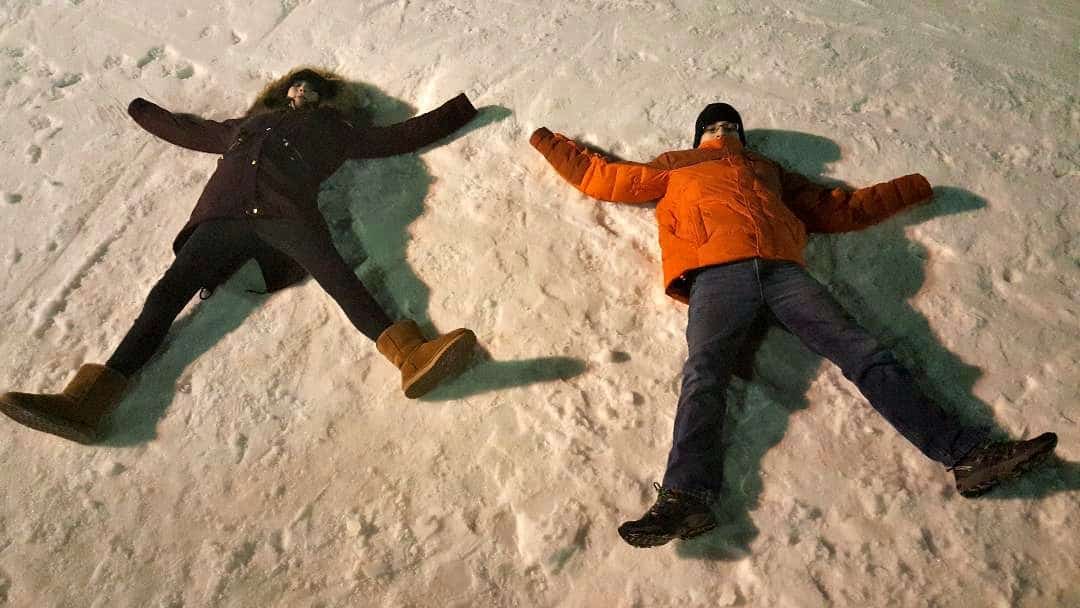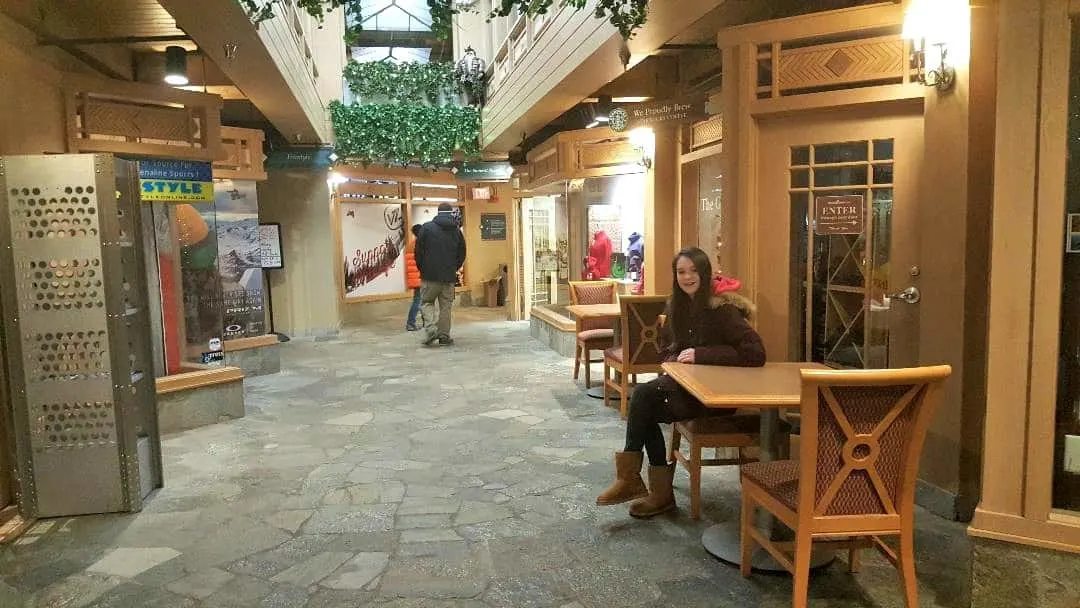 We awoke to the aftermath of an ice storm.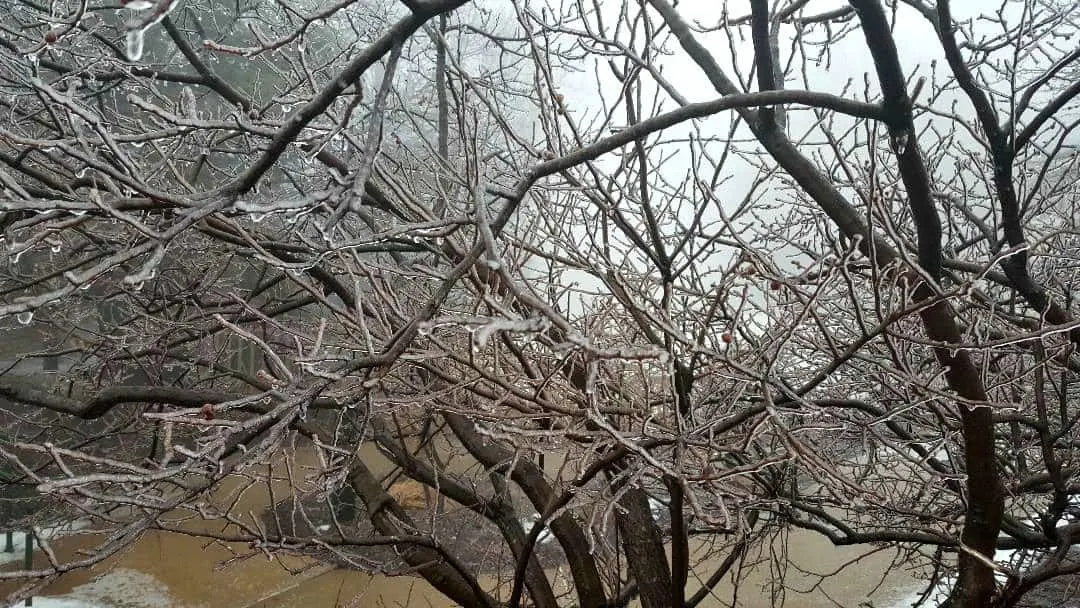 It was beautiful and did not slow the staff down. We were able to catch a shuttle to Blackrock Village and enjoy
breakfast at The Copper Mine
.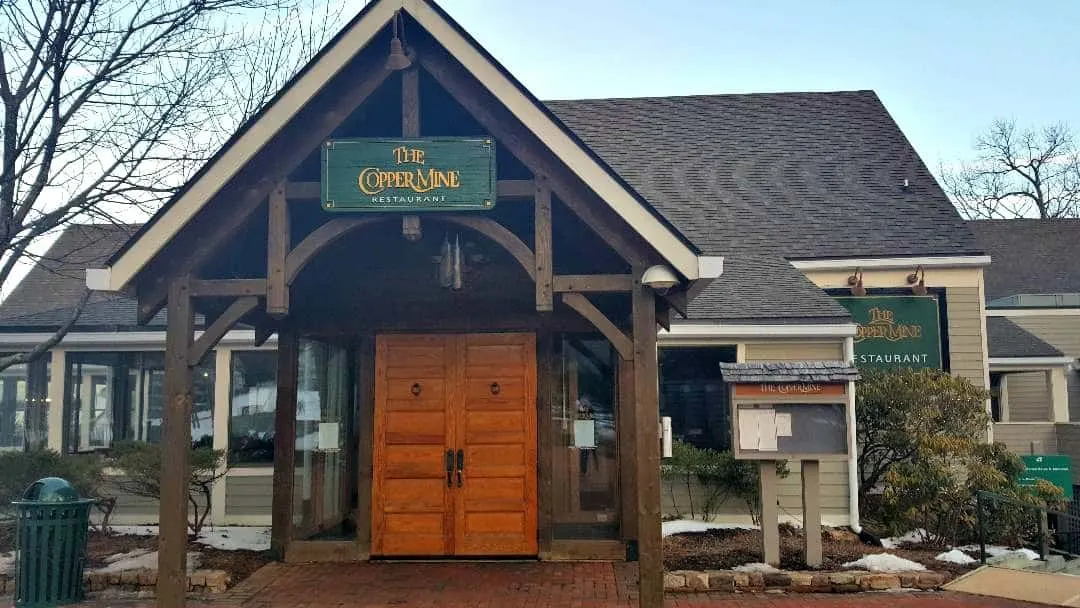 Snow sports never fail to work muscles that will benefit from some soothing peppermint pampering at Wintergreen Spa, the full-service facility adjacent to the Aquatics and Fitness Center, indoor swimming pool, and outdoor Jacuzzi hot tubs.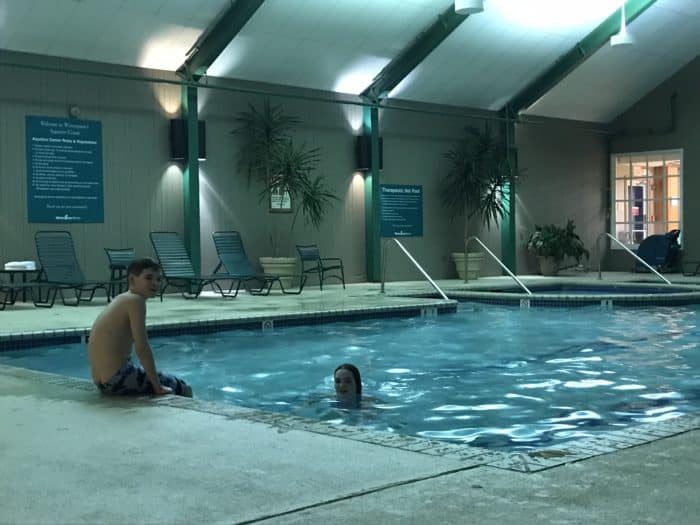 About Winter Green Resort:
Wintergreen Ski Resort, located in Wintergreen, Virginia, is a premier destination for winter sports enthusiasts and outdoor adventurers. Nestled amidst the picturesque Blue Ridge Mountains, Wintergreen Ski Resort offers a thrilling alpine experience combined with breathtaking natural beauty.
With over 11,000 acres of skiable terrain, Wintergreen Ski Resort caters to all skill levels, from beginners to advanced riders. The resort boasts 26 slopes and trails, ranging from gentle, beginner-friendly slopes to challenging black diamond runs that will test the skills of even the most experienced skiers and snowboarders. Whether you're seeking groomed trails for carving or thrilling terrain parks for jumps and tricks, Wintergreen has something for everyone.
Wintergreen Ski Resort is known for its state-of-the-art snowmaking and grooming systems, ensuring optimal snow conditions throughout the season. Additionally, the resort offers night skiing and snowboarding, allowing guests to extend their time on the slopes well into the evening.
Not only does Wintergreen Ski Resort offer exceptional skiing and snowboarding, but it also provides a variety of other winter activities. Guests can enjoy snow tubing, where they can slide down specially designed lanes on inflated tubes, providing fun for all ages. The resort also offers cross-country skiing and snowshoeing trails, providing a tranquil way to explore the winter wonderland.
For those seeking a break from the slopes, Wintergreen Ski Resort provides a host of amenities and facilities. The Mountain Inn serves as the resort's central hub, offering comfortable accommodations, dining options, and après-ski activities. The resort also features a comprehensive ski school with expert instructors who can help beginners learn the basics or assist seasoned riders in refining their skills.
Beyond winter activities, Wintergreen Ski Resort offers year-round recreation opportunities. During the warmer months, guests can enjoy golfing at the championship golf courses, hiking along scenic trails, playing tennis, or relaxing at the spa. The resort also hosts events and festivals, providing entertainment and excitement for visitors of all ages.
Wintergreen Ski Resort truly encompasses the essence of a mountain getaway, combining thrilling winter sports, natural beauty, and a welcoming resort atmosphere. Whether you're a seasoned skier or a family looking for a memorable winter vacation, Wintergreen Ski Resort in Wintergreen, Virginia, is the perfect destination to create lasting memories in any season.