Wintergreen Resort offers various activities and is the perfect getaway for a week or just one night.
Located in Virginia's the Blue Ridge Mountains, the scenic views might be the only reason you need to visit.
We checked in at the Mountain Inn and then headed to our condo.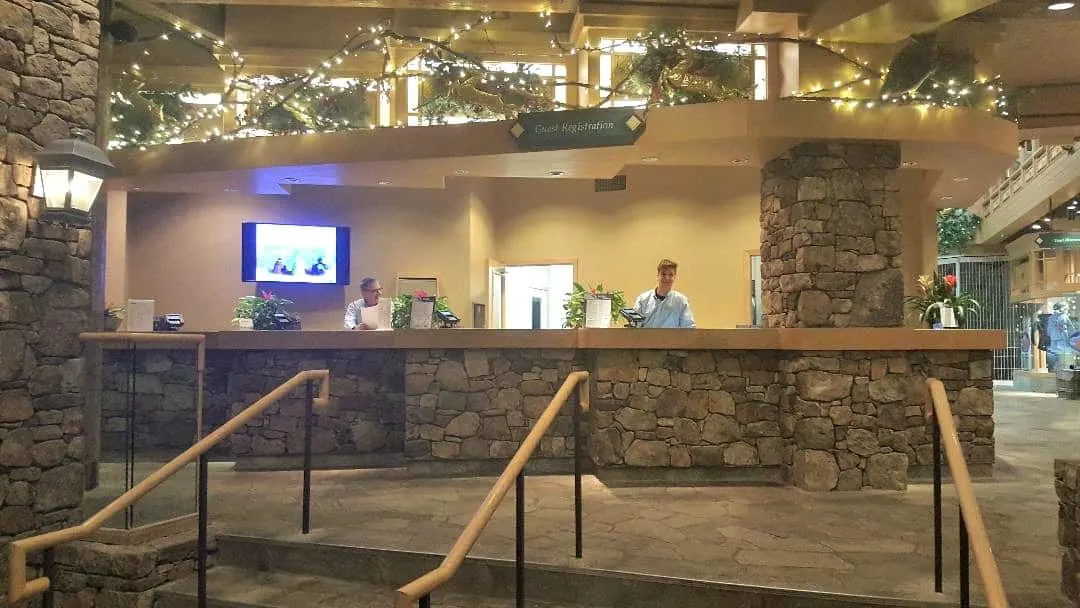 Wintergreen Resort has a variety of accommodations in multiple floorplans that means a Mountaintop Escape doesn't have to mean roughing it! Plus, each unit is individually decorated; no two are alike.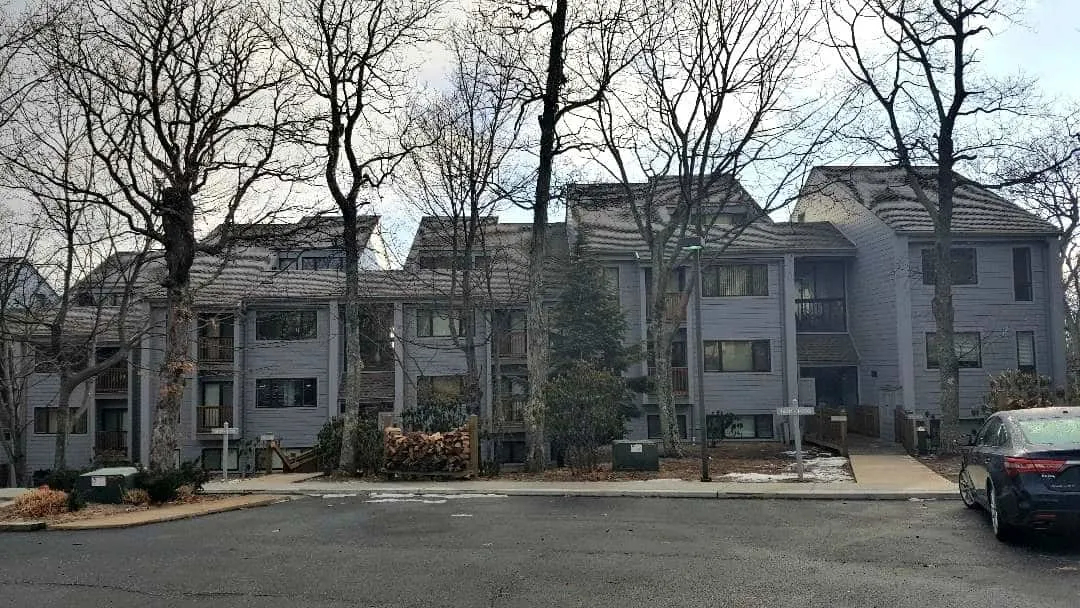 We stayed in the Wintergreen Resort condominiums.
These units range from 1-5 bedrooms.
They are located in the Blackrock Area or Devils Knob area.
Each location offers different views.
Our condominium was located in the Blackrock area.
We had a stunning view.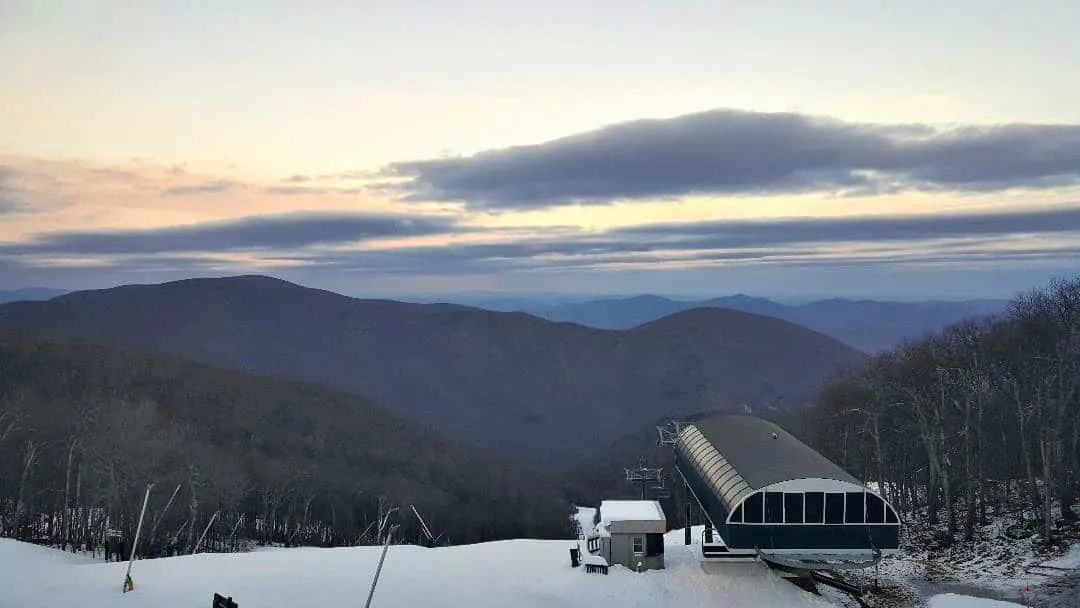 These photos of our unit are intended to give you a general representation of Wintergreen's condominium.
Unless you stay in this specific unit, your unit will vary.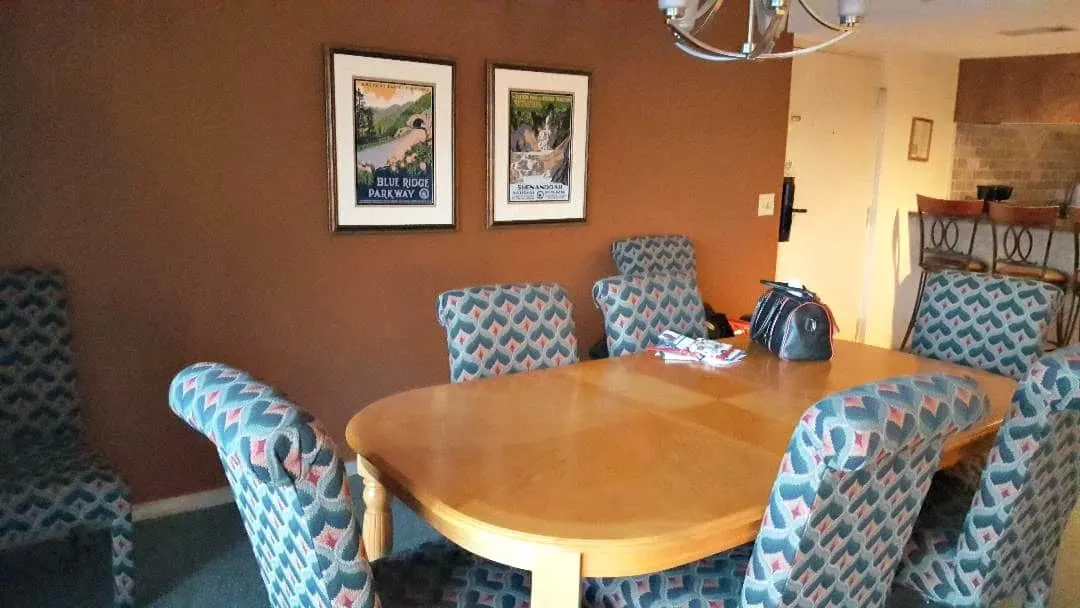 The floor plan for the dining and living room is open.
The dining room is large and seated six comfortably.
A sliding glass door opens to a covered balcony with the view shown above.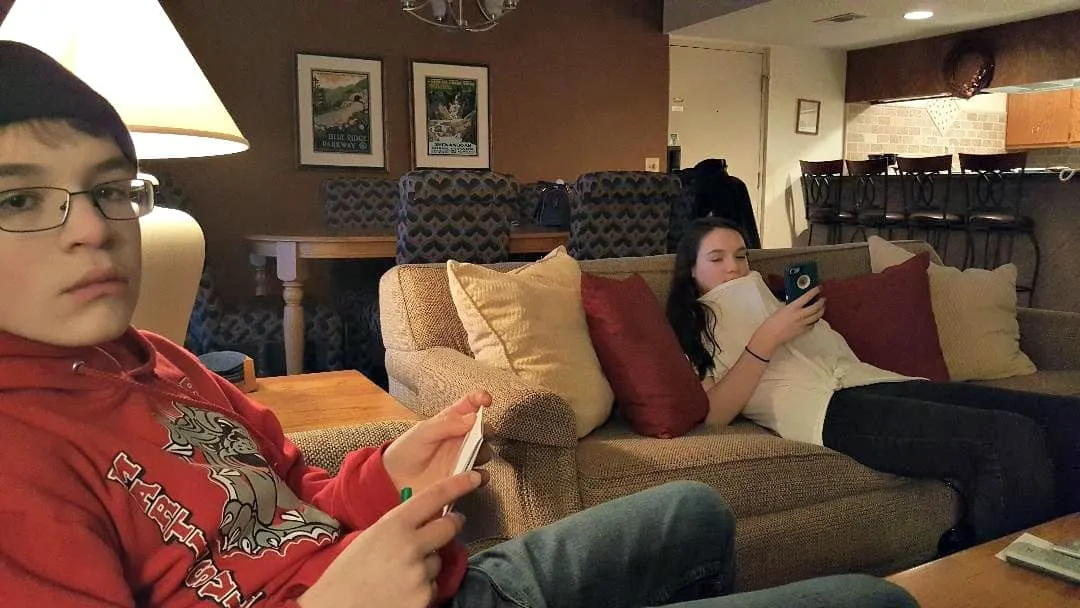 The living room is cozy with a sleeper sofa and a love seat.
There is good lighting and a pane of glass that frames the spectacular view.
A fireplace (you can get cut wood out front at no additional cost) and large flat-screen television.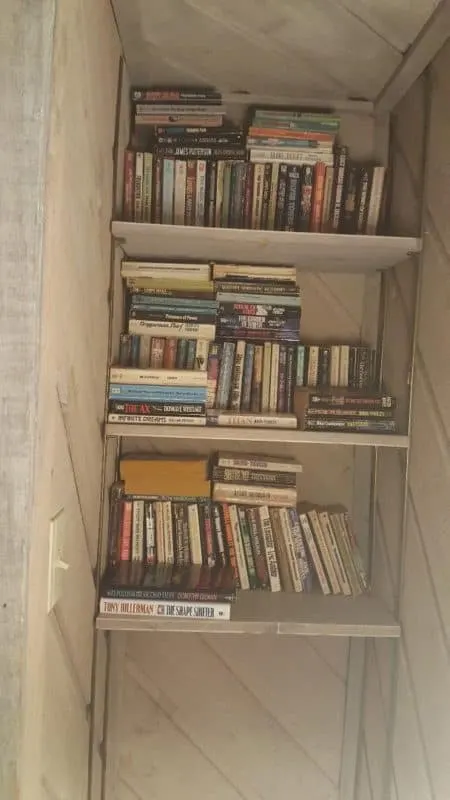 Our unit came with a cubby full of paperback books.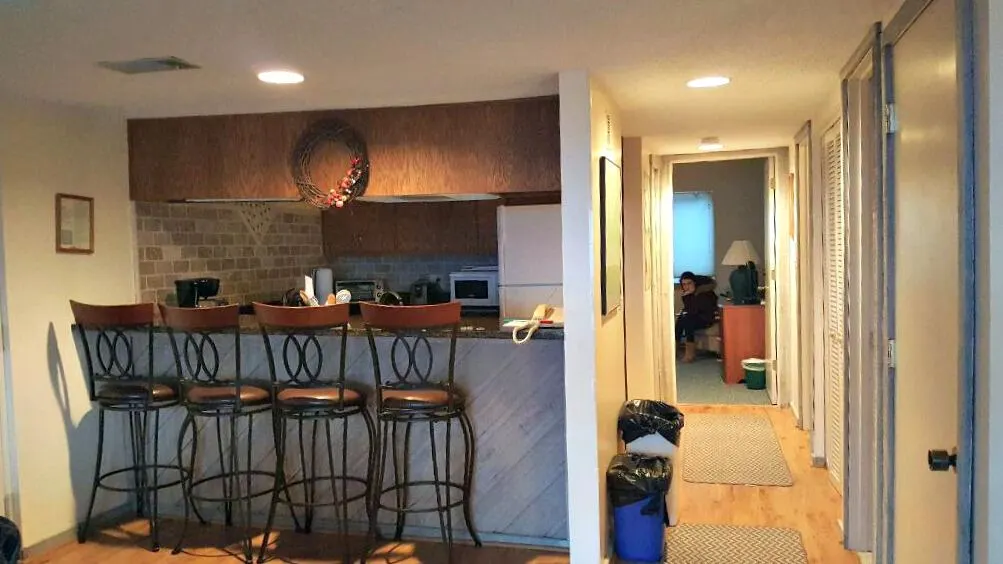 The kitchen is well laid out, with a bar for snacking.
It features full-sized appliances.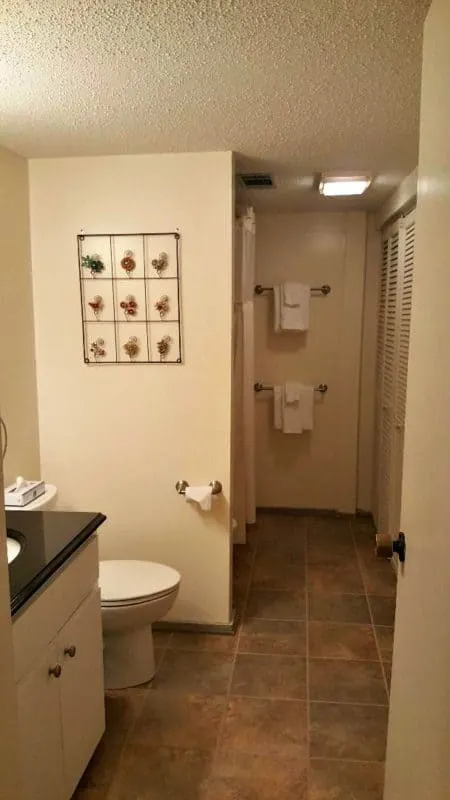 The main bathroom is large tiles, a full-size sink, and a bathtub.
The closet holds a full-sized washer and dryer, which is an excellent addition to dry clothing from the slopes!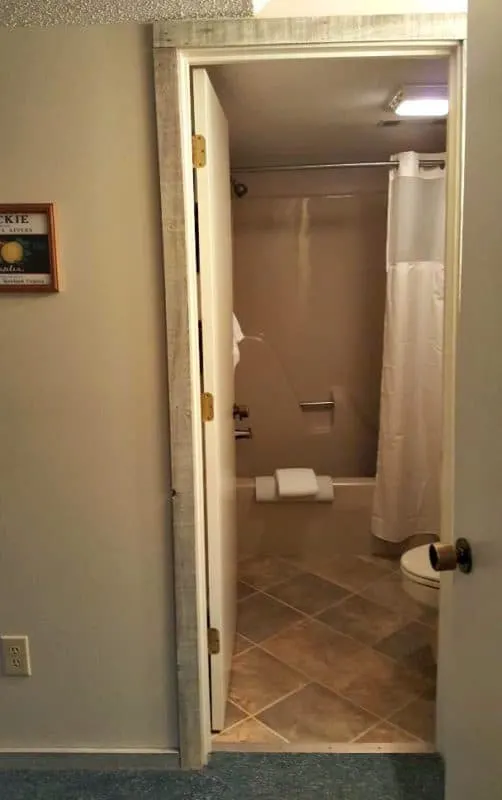 You step into the master bedroom with a private bath down the hall.
It's smaller than the main bathroom, with a sink and vanity in the open area and a tiled bathing area.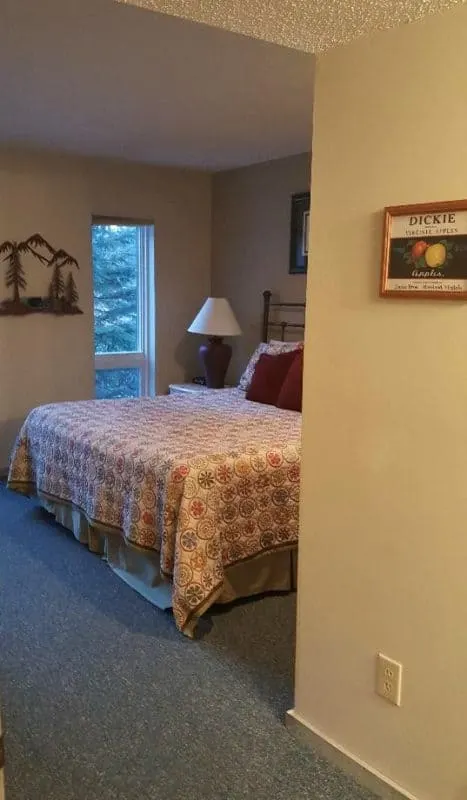 The master bedroom featured a King size bed with an incredibly comfortable mattress.
The bedding was luxurious.
A dresser is in this room with two nightstands, lamps, and a parking area view.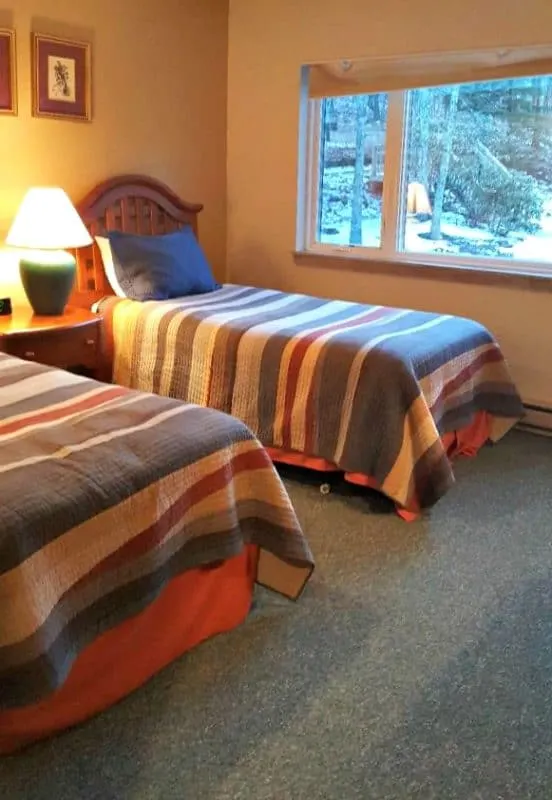 The kids stayed in a room at the end of the hall. It offered two twin-sized beds with comfortable mattresses and great bedding.
Throughout the unit, the decor highlighted local-area art.
My family also loved the topographical map of the area located in the hallway by the kitchen.
And while the condominium offers cozy comfort, it's the scenic views that make this place a keeper.
We highly recommend waking up to watch the sunrise.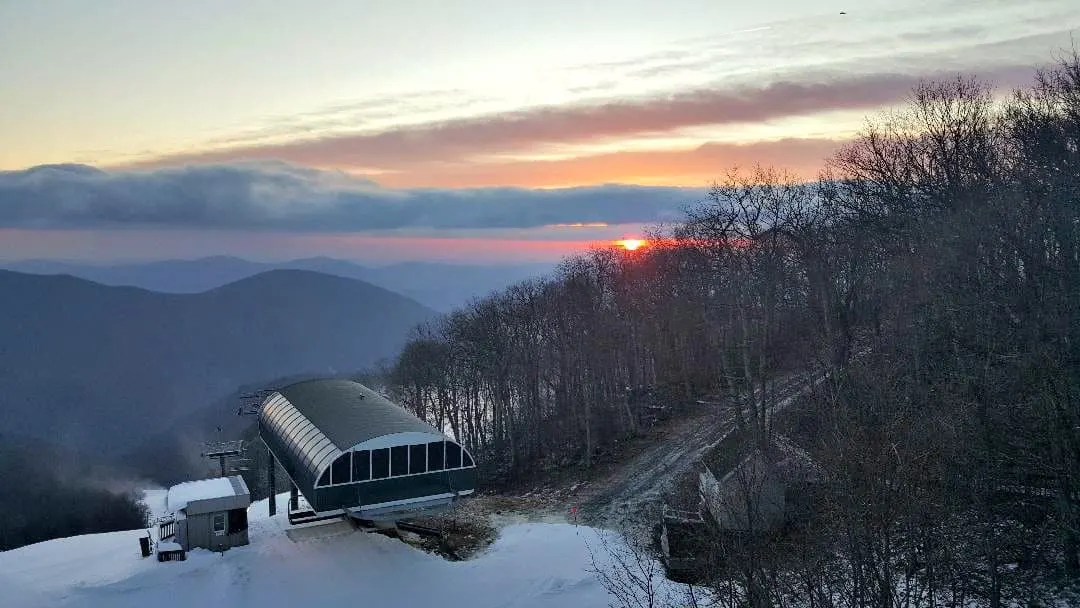 The resort is located adjacent to the
Blue Ridge Parkway
in beautiful central Virginia near Charlottesville, just 90 minutes from Richmond, Va., three hours from Washington, D.C. and Raleigh, N.C., five and a half hours from Philadelphia, and eight hours from Atlanta. For more information, guests can call 888-329-5828 or visit the resort's website at
www.wintergreenresort.com
.